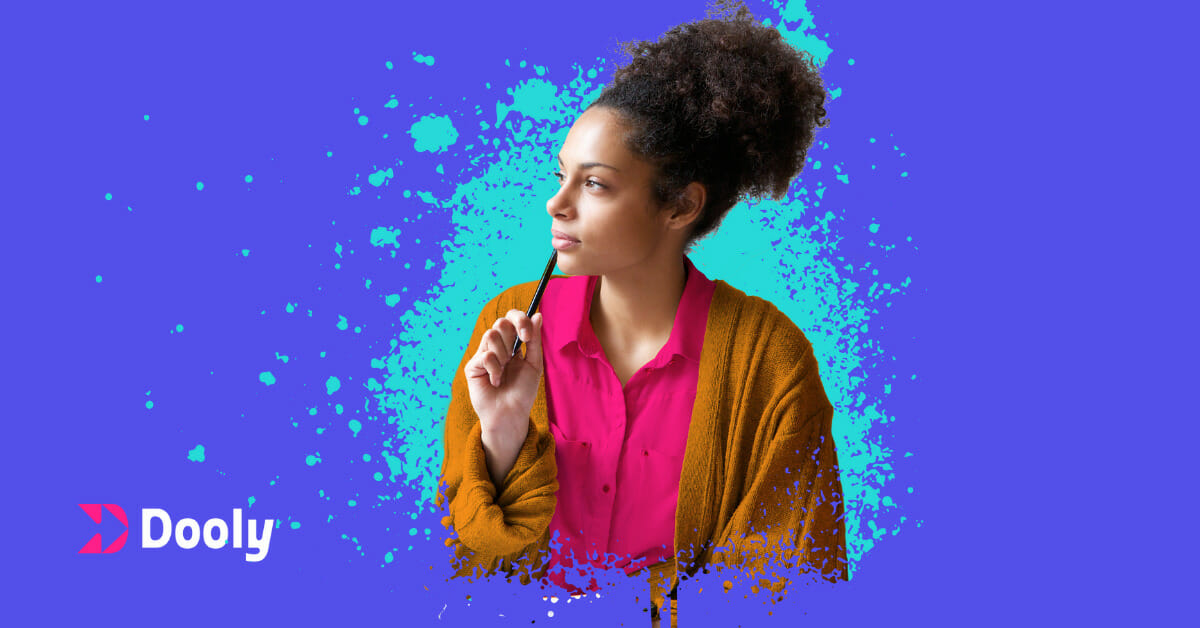 Sales conversion rate statistics can help you understand what's working and what's not in your sales process. By understanding these stats, you can identify areas where you may need to make changes – and increase your chances of making a sale.
In this blog post, we'll share 16 sales conversion rate statistics that will be important to know in 2022.
The Importance of Monitoring Average Sales Conversion Rates
Conversion rate refers to the percentage of potential customers that have moved from one stage of the buyer's journey to another. This could mean clicking on a button on your site, filling out a form, or making a purchase. As such, it's reasonable to have more than one conversion goal.
So, why does conversion rate matter? This metric shows you a few important things about your sales strategy:
The overall robustness of your sales pipeline
Potential gaps or issues in your pipeline
The performance of your sales team
The most effective channel for customer acquisition
The effectiveness of your preferred sales tools
Finally, a sales process that gives you the freedom to sell.
Use Dooly to keep your deals on track, and your manager off your back.
Try Dooly for free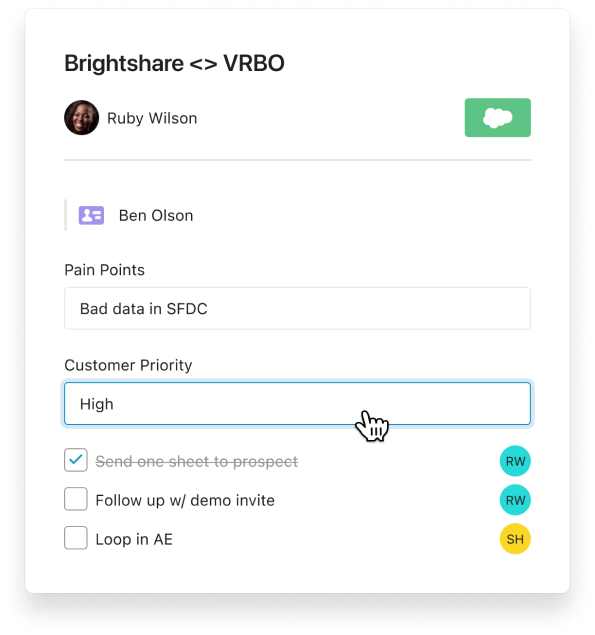 What you can do to improve your conversion rate
There are myriad ways to improve your conversion rate. Here are just two examples:
Choose your leads carefully
Choosing your leads is a matter of quality over quantity. There is no use in driving a lot of traffic when you're not targeting the right people – this will just waste your marketing efforts and marketing budget. Pin your buyer personas down and center your marketing campaigns around prospective buyers' purchasing decisions.
Be deliberate about your headlines and CTAs
When working on your website or app, pay close attention to how you write your headlines and calls to action. Headlines should be short but purposeful, delivering your message in as few words as possible. One good way of thinking about headlines is this: your headline should immediately tell potential customers what your product or service can do to help them. Meanwhile, CTAs should be direct and inspire leads to action.
16 must-know sales conversion rate statistics in 2022
1. The average conversion rate across industries is 2.5%.
[Source: Databox]
2. The finance industry has the highest known average conversion rate, with an industry average of 5.01%.
[Source: Tech Jury]
3. User-generated Instagram posts can reach a 4.5% higher conversion rate than non-user-generated content.
[Source: Tech Jury]
4. Despite being the least popular type of signup form, the average landing page conversion rate is still the highest at 24%.
[Source: Hubspot]
5. Across all industries, the average conversion rate in mobile Google Ads is 3.48%.
[Source: Smart Insights]

6. Want a huge revenue boost? Bump your conversion rates up by 1% to 2% to experience a big jump in sales.
[Source: Monster insights]
7. Half of all companies believe that conversion rate optimization (CRO) is essential to their digital marketing strategy.
This comes from a report by Econsultancy. If you're looking for ways to optimize your conversion rate stats for your site, consider A/B testing two different page layouts to see which aspects perform better.
[Source: Monster insights]
8. In the retail industry, the average conversion rate is 2.63%.
[Source: Tech Jury]
9. Landing pages convert at an average rate of 2.35%.
However, websites in the top 25% have an average conversion rate of 5.31% or even higher.
[Source: Wordstream]
10. The top 10% of websites have a whopping 11% average conversion rate.
[Source: Startup Bonsai]
11. Across the e-commerce industry, the food and beverage market boasts the highest average conversion rate at 4.95%.
[Source: Startup Bonsai]
12. Niche stores with limited product categories have high conversion rates – up to 16.3%.
[Source: Invespcro]
13. One of the best ways to give your conversion rate a boost is by texting customers after making contact. According to Zety, this can result in a 112% higher conversion rate.
[Source: Zety]
14. Social media brings in 31.24% referral traffic to websites.
A good rate for referral is about 2.3%.
[Source: Monster insights]
15. Facebook ads have a 9.21% average conversion rate.
Retail ads clock in at 3.26%, but fitness ads rack up 14.29%.
[Source: Wordstream]
16. How much should you spend on CRO? The highest-converting companies spend at least 5% of their budget.
[Source: Startup Bonsai]
Conclusion
Sales professionals and marketing professionals need to understand that conversion rates are factors in the success of one's business. These 16 statistics should help you make improvements and boost your conversion rates in no time.
See the #1 trending sales software on G2 in action. Demo Dooly.
Want even more sales stats?
Here is a list of sales statistics articles you should read before you kick off your sales strategy for 2022:

FAQ
What is a good sales conversion rate?
Most experts will say that a good conversion rate is somewhere in the range of 2% to 5%.
How do you calculate conversion rate?
Divide the leads converted into sales by the number of qualified leads and multiply the answer by 100. Or, divide the number of conversions by the number of clicks and multiply by 100.
Is conversion rate a good KPI?
Yes. As a KPI, your conversion rate can help you figure out the ROI of your marketing activities.
---
Join the thousands of top-performing AEs who use Dooly every day to stay more organized, instantly update their pipeline, and spend more time selling instead of mindless admin work. Try Dooly free, no credit card required. Or, Request a demo to speak with a Dooly product expert right now.
Close deals on repeat with a guided sales process you'll actually use.
Get fresh sales tips in your inbox
Download the 2022 Sales Happiness Index