Log a Call in Salesforce Faster with Dooly.
Automatically log calls in Salesforce and update Salesforce fields with one button while taking sales notes in Dooly. You no longer need to log into Salesforce. With Dooly, updating your Salesforce CRM is a breeze.
What is a Sales Call Log?
A sales call log is a record of key data from calls with prospects. Logging a call in Salesforce using 'Log a Call' documents data from sales calls such as client name and topics covered. You know the drill…
You just had a phone call with a prospect. And then you remember you need to update Salesforce (you can hear your manager's voice in the back of your head).
🔍 So you search for the client's company record, and under Activity, you click on 'Log a Call.'
✅ You select the name of the contact, add comments (maybe) and save it.
🎉 There you go, you completed a task.
But you haven't added any notes, updated a single field, or completed a Salesforce task.
Those are separate activities. Unless you use Dooly.
Why use Dooly to Log a Call in Salesforce?
All your workflow in one place
Why toggle between tabs and wait for Salesforce to refresh when you can log a sales call and sync notes automatically in Dooly?
One click. No copying and pasting notes and details. What's going to beat that?
How are you going to reach your sales goals if you have to stop selling and log every call in Salesforce? Dooly gives you all that time back.
How to Log a Call in Salesforce with Dooly
As you prepare for your call, just open your meeting record in Dooly and make sure that in the 'Log as' dropdown, you have selected 'Call.'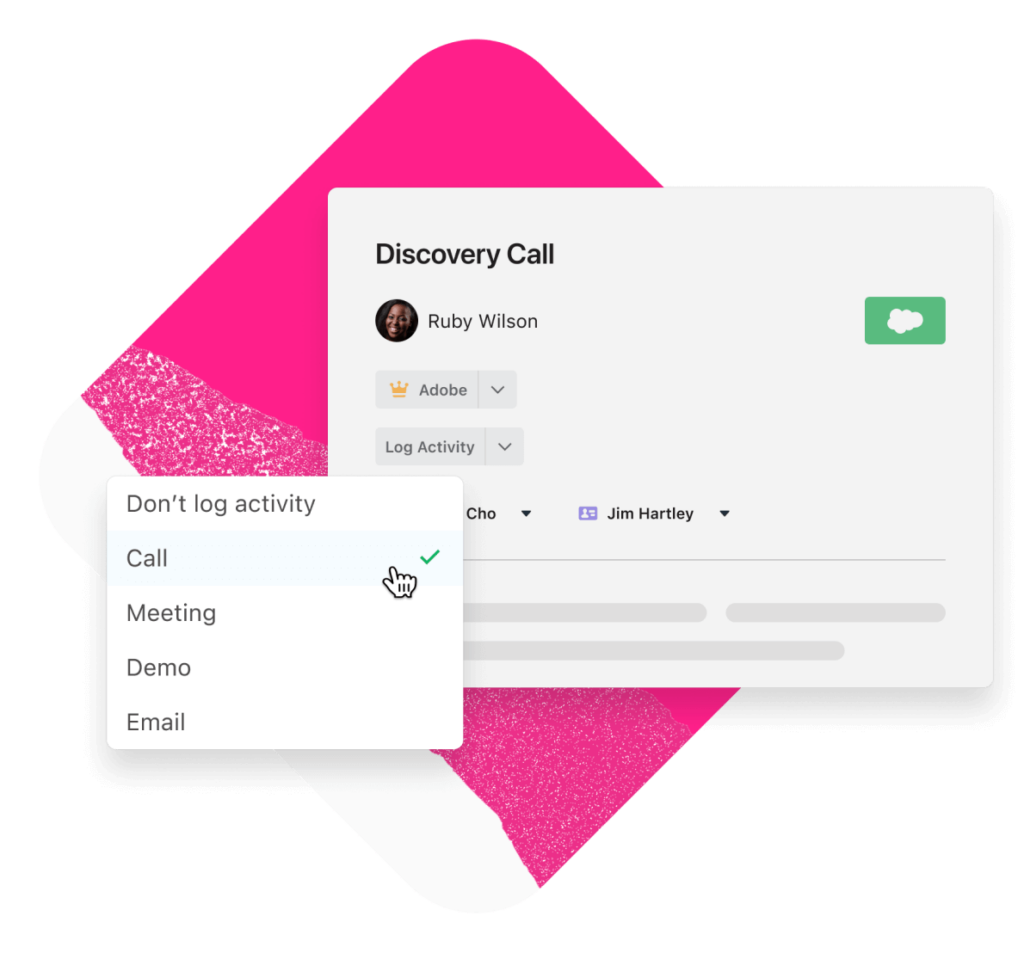 Then take your notes and update your Salesforce fields within Dooly. Dooly automatically syncs important customer data to the right fields in Salesforce.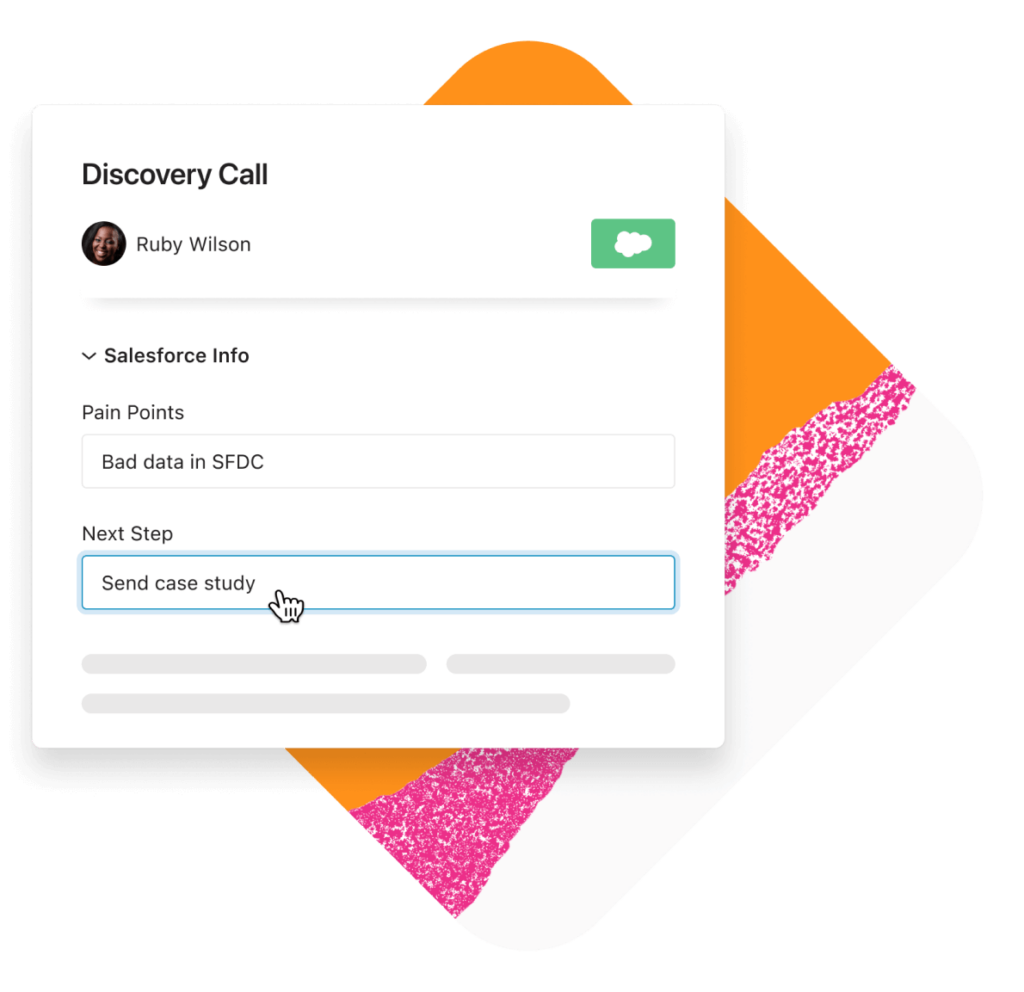 When finished, click Sync. That's it!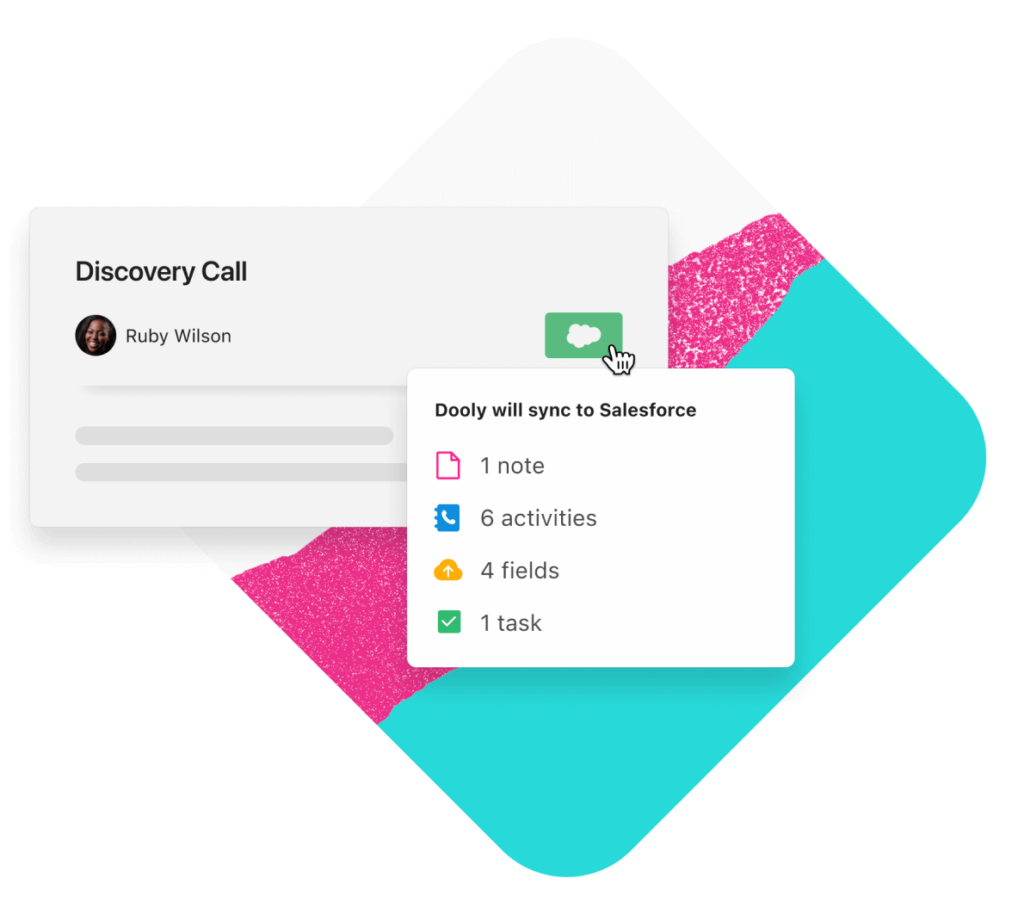 What else can you do with Dooly?
Update and prioritize your pipeline in seconds. With 1-click pipeline edits that instantly sync back to Salesforce, you're always ready for pipe review.
Access pre-built templates to collect the deal info you need to keep deals moving forward.
Dooly Playbooks show you talking points, content, and battlecards on the fly so you can handle any objection.

"Dooly is a fresh coat of paint on an old platform called Salesforce."

"Dooly is a godsend to my AEs saving them up to 5 hours a week."

"I'm able to focus more on prospecting, account management and closing rather than copying and pasting data from one place to another."
#6 Fastest

Growing Product
How do I see logged calls in Salesforce?
Go to the Activity History related list of the Salesforce record associated with the call or run a report.
What is the use of 'Log a Call' in Salesforce?
The 'Log a Call' button creates a completed task or activity record so you can document client calls.
How do I create a call log report in Salesforce?
Create a User Call Activity Report in Salesforce

Click Reports > New Report.

Select Activities > Tasks and Events and then click Continue.

Click the Filters tab in the left hand menu.

Change the Show Me filter to All Activities and click Done.

Click the Date filter and select a date range to report on and click Apply.
Is log a call a task or event?
The 'Log a Call' button creates a new Task, not an event.
What is the main difference between a task and a call in Salesforce?
While a task is something you schedule for yourself or someone else to do in the future, logging a call is adding information for a completed task (a call you already made).
Does Dooly work with Salesforce Lightning?
Yes. Dooly's Salesforce integration works with Salesforce Lightning and Salesforce Classic, allowing all Salesforce users to instantly log calls, sync sales call notes, activities, tasks, fields and more.