The last two years have turned all of our lives upside down. From remote work to digital transformation, the world as we know it is different. And no one has felt this more than the revenue team. So it's not surprising that only one third of our sellers are actually hitting quota.
But we had this problem long before the world changed. I know because I've lived it. Twenty plus years in sales, working my way up from an AE to a leadership role. The expectations between sellers and leaders have always been different.
Sellers want to spend time on what gets them paid. That means building the pipeline they need to hit their number and progressing deals, ideally to closed won. Leaders want sellers to follow a process and use the tools they put in place to have more control of the outcome. That means filling out data in Salesforce and updating their forecast regularly. There's a huge divide.
So what ends up happening? Sellers default to what they know and attack their number alone, usually operating in a silo. Can you blame them? They are the ones with their job on the line if they don't hit quota.
But here's the thing, siloed selling kills deals. Winning a deal takes time. Winning a deal takes creativity. But most importantly, winning a deal takes a team.
Think about the last time you were working on a project. It's probably safe to say that you weren't the only one involved. Because with every project, it's critical to share knowledge, collaborate with key people, and know what actions to take that will help bring it across the finish line. That same concept should be applied to your deals.
We call it connected selling.
Connected selling is when you use every resource possible to win a deal. Yes, that includes processes and systems, but most importantly — it includes people. Think about it. Imagine you had the best instincts from every person across the revenue team to help you close deals so you could hit your number.
That's why we built Dooly.
What started as a tool to help sellers update Salesforce faster, Dooly is now a connected workspace that brings the revenue team together to close more deals. With Dooly, sellers become the best versions of themselves by eliminating the busywork, selling with consistency, and collaborating with the right people so they can hit their number.
If you work in sales, then Dooly is for you. I hope you'll love it, and can't wait for you to give it a try.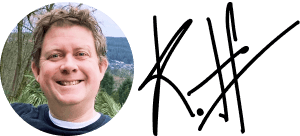 Kris Hartvigsen
CEO, Dooly
"It is so easy to take notes while I'm on a call. The app just works! The best thing is that it allows us to centralize our notes across all client-facing teams. We all stay aligned because of this: from pre-sales to post-sales."
"I like how it cuts down time editing and updating Salesforce. My favorite feature is the board page, it is great to get a whole view of pipeline or accounts."
"It syncs beautifully with Salesforce and I can make tasks for myself as well as add contacts through it. It makes me way more efficient!"
"Blown away by how much time it saves me on a daily basis. Keeps me not only hyper organized but on top of my most important aspects in my pipeline. Also - first tool I have used that I can share with other team members!"
"What really makes Dooly stand out from competitors like Scratchpad is its "Playbooks" functionality... Playbooks deliver key content in the moment."
Close more deals with Dooly.​
Start for free — upgrade anytime.​​