Salesforce Notes Made Simple with Dooly.
Automatically sync your notes, fields and activities to Salesforce in real-time from Dooly. Spend more time selling, not entering data twice.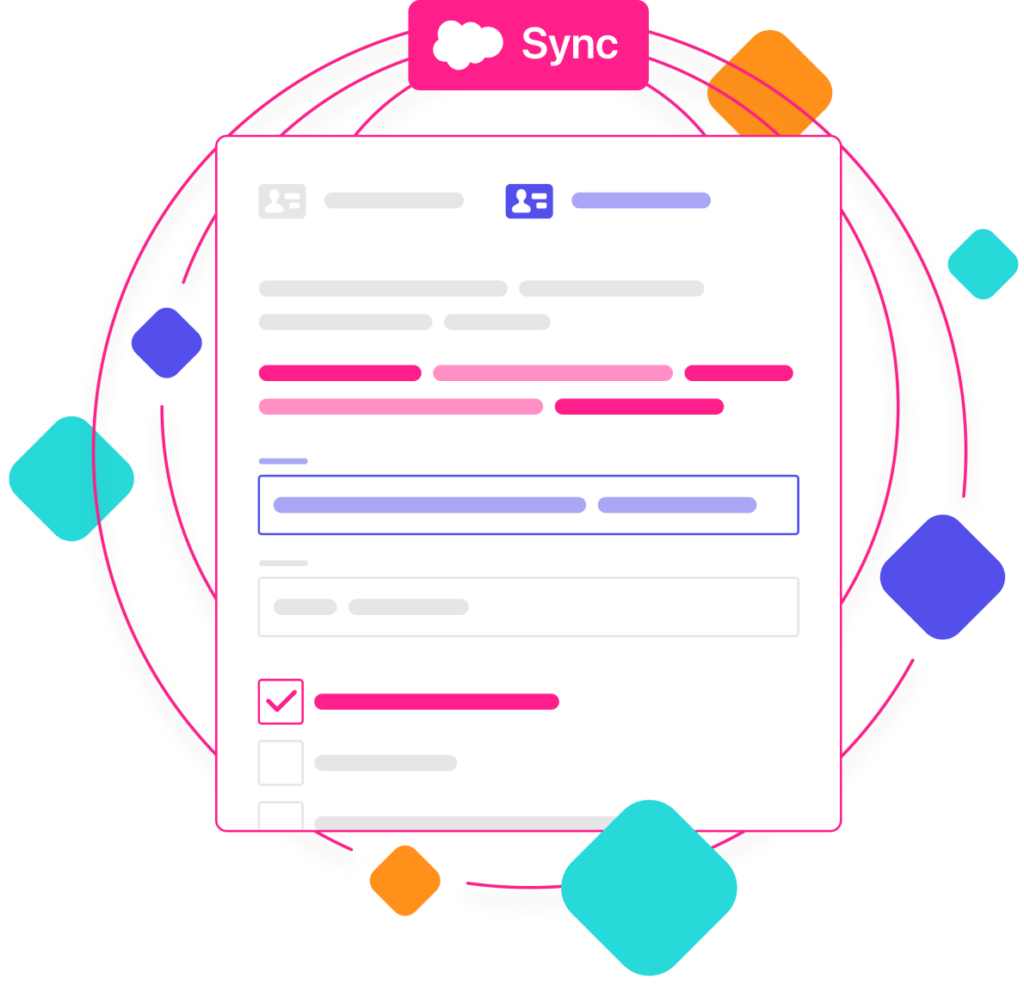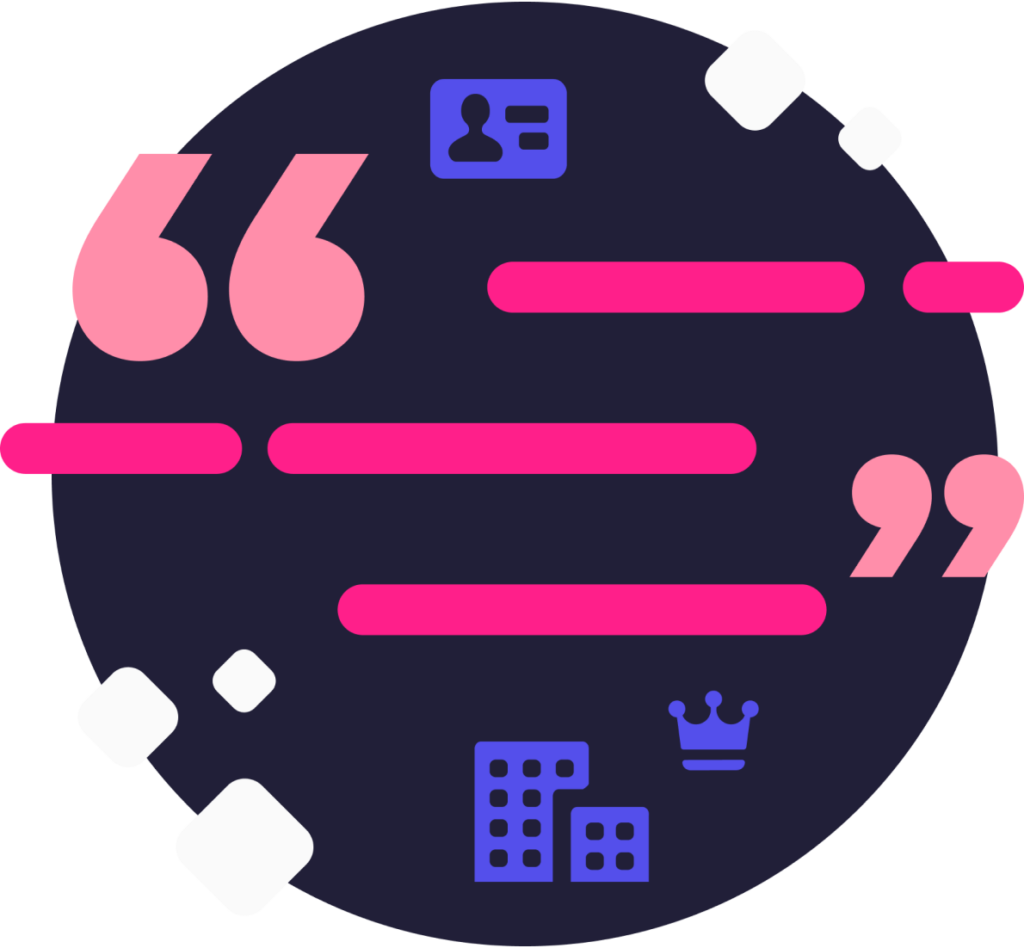 What to include in Salesforce Notes
Salespeople everywhere take notes during their calls, whether it's a discovery call or a follow up meeting.
Great sales notes include:
Basic info about your prospect
Pain points
Topics discussed
Readiness to buy
Next action items
Commitments and timelines
Why use Dooly to take Salesforce Notes?
All your information in one place
Logging a note + logging an activity + logging tasks + updating fields and contacts at the same time: these are all separate actions in Salesforce, but one action in Dooly.
Prepare your meetings in advance
Sales reps take notes to prepare for their calls, but Salesforce doesn't have "draft" notes. Those research/prep notes would live elsewhere causing double admin work when sellers have to log their meeting notes in Salesforce afterwards. But Dooly takes care of that.
Always know what to say with real-time coaching
Always have the right answer. Know exactly what to say in the face of challenging customer questions right when they come up. Dooly Playbooks gives you talking points and battlecards that pop live in your notes from what gets said.
Less typing, more engagement
Do you ask the same questions in most of your calls? Salesforce doesn't have templates, it's a free form box. But in Dooly, reps can create templates to quickly add their questions to their notes and managers can share guidance with reps through note templates to make their process easier to follow.
Better handoffs and communication
Reps can easily share their notes with their manager, sales engineers, CS, and more for better coaching and handoffs.
How is your team going to reach its sales goals if they have to navigate Salesforce for the right field? Dooly gives them all that time back.
How to Take Better Salesforce Notes with Dooly
Start a new note. You can do this from a meeting in your calendar, from the Dooly app (clicking the pink plus button), from the Dooly Chrome extension and from your Google or Outlook calendar (click on "Take notes in Dooly").
Dooly will start a new note for you and also import all your meeting attendees.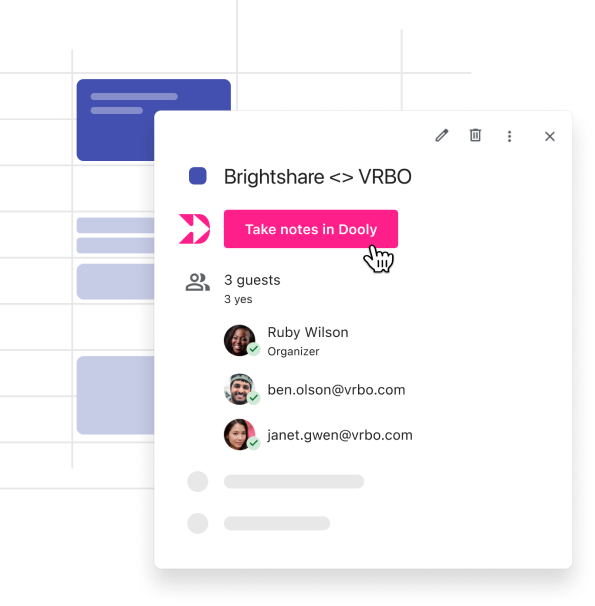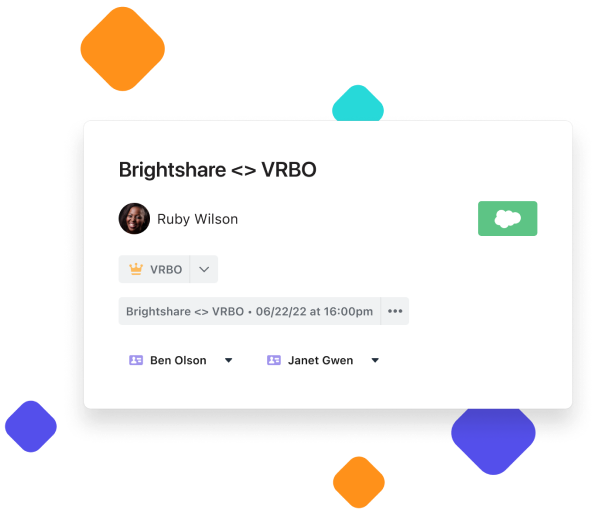 Once your new note opens, link your note to a Salesforce record. If you create the note from your calendar, Dooly will automatically recognize the company from the email's domain.
Insert a template or just start typing.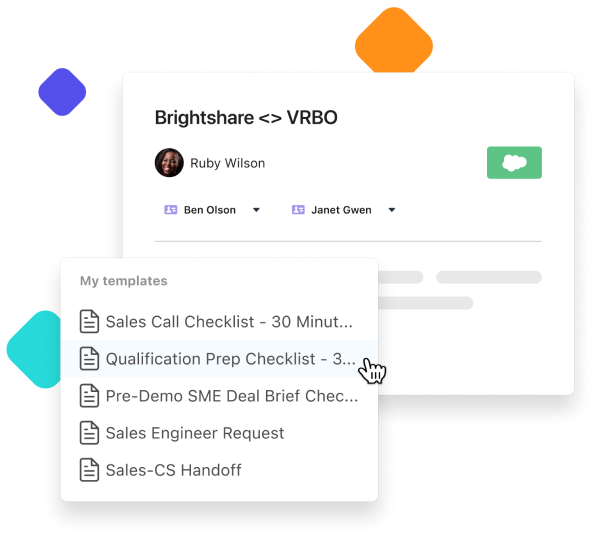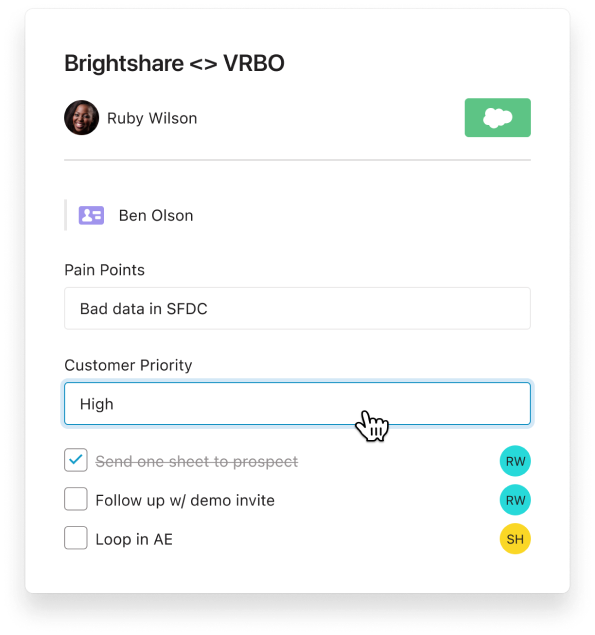 Take your note to the next level by updating Salesforce fields, creating tasks, and adding new contacts. Use formatting to tidy up.
Hit the "Sync" button and ta-da, everything in your note goes to Salesforce. Notes will also autosync daily.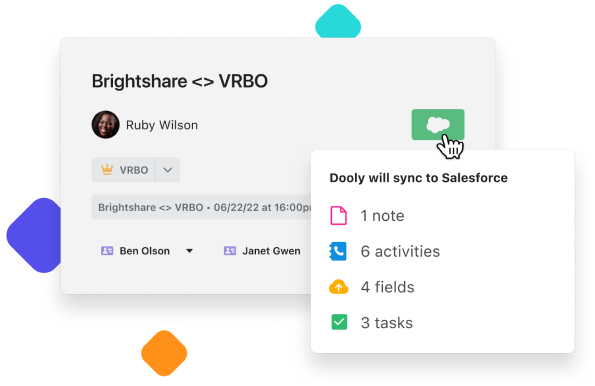 What else can you do with Dooly?
Update and prioritize your pipeline in seconds. With 1-click pipeline edits that instantly sync back to Salesforce, you're always ready for pipe review.
Access pre-built templates to collect the deal info you need to keep deals moving forward.
Dooly playbooks guide reps while prepping, during, or after their calls with competition battle cards, how to handle objections, guidance on internal process, product knowledge, and more.
Loop in your team automatically with Dooly's Slack integration.
"I'm a big note taker. Dooly makes it easy to take detailed notes, and keep my SF up to date. It's fast, well designed, easy to learn, and incredibly useful. Plus our battlecards (details/tips) automatically pop up while I'm in sales calls based on keywords in my notes – it's amazing. We have a huge tech stack filled with amazing tools, but Dooly takes the cake."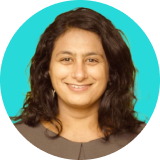 "I thought we were just looking for a note solution. But Dooly's integration with Salesforce, along with its opportunity and account pipeline functionality, was a huge bonus and value add."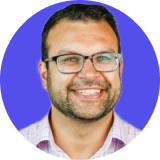 "Dooly is the easiest & fastest way to keep Salesforce up to date. I use it for every call. It's super easy to take notes and then push them to Salesforce, Slack channels, tag colleagues for follow-up tasks, and keep an ongoing to-do list that syncs with Salesforce."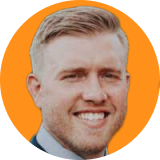 "I now can see my team's pipeline and history of notes in a simple, user-friendly view, immediately update necessary fields, and pull high-level metrics on the fly."
#6 Fastest

Growing Product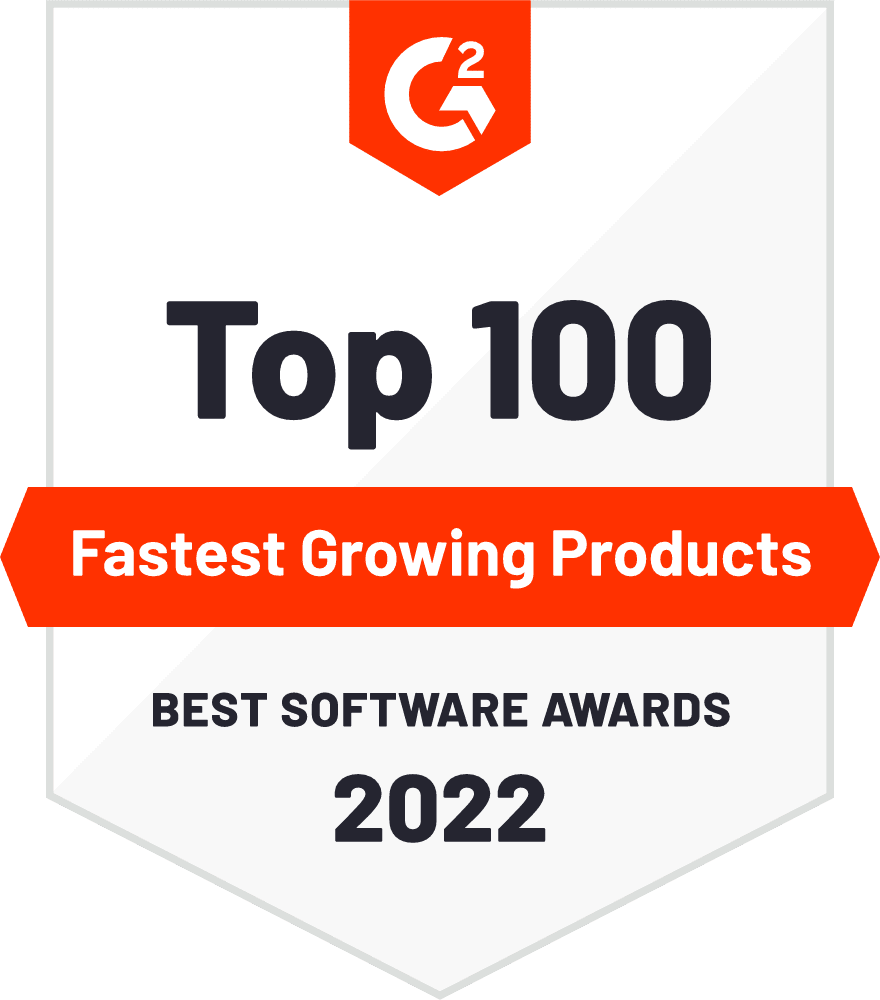 What are Salesforce Notes?
Salesforce Notes is a note-taking form field to add notes to accounts, contacts, leads, and opportunities, available in Salesforce Classic and Lightning.
However, it's just a blank note box with no opportunity for guiding reps before, during, or after calls. That's why reps tend to use their local note apps or Google docs and the business data is not part of the CRM.
That's where Dooly Notes come in.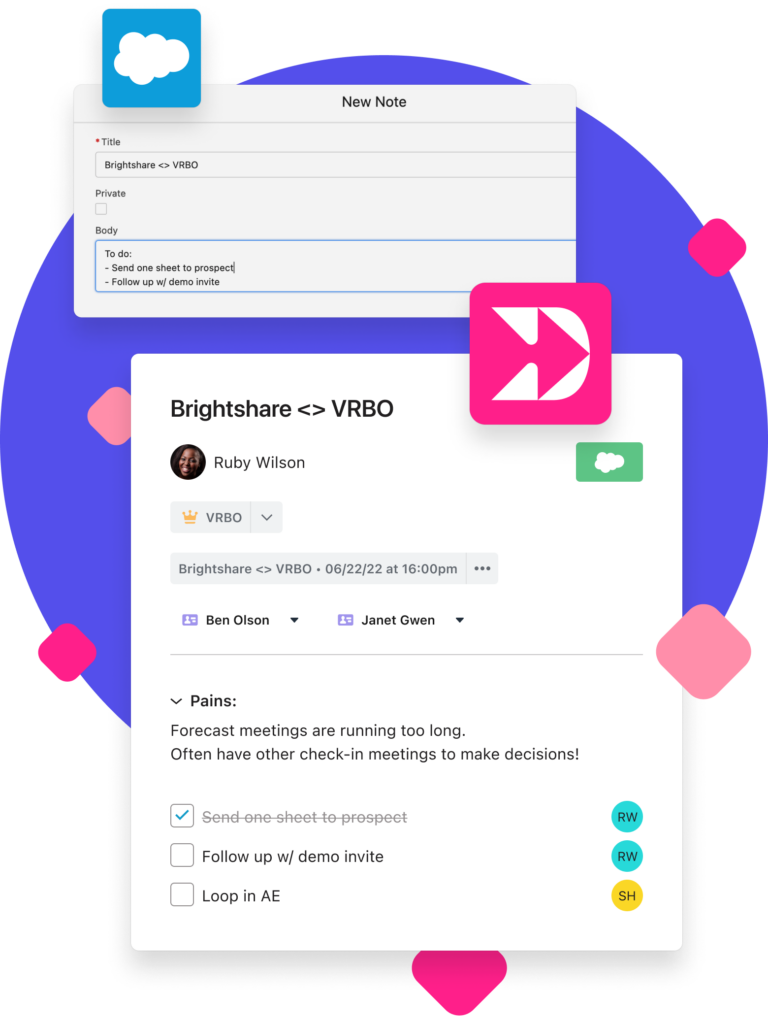 How do I create notes in Salesforce?
Enable Notes: From Setup, select Enable Notes on the Notes Settings page.

Add the Notes Related List to Page Layouts: Using the page layout editor, add the Notes related list to page layouts for all objects where you want users to take notes.

Let Users Create Notes from the Chatter Publisher, Global Actions Menu, and the Salesforce Mobile App Action Bar: Add the New Note action to publisher layouts.

Let Users Take Notes in the Salesforce Mobile App: Make sure that your reps can create tasks from notes in the Salesforce mobile app and that Notes appears in the app navigation menu.

Enhanced notes in Lightning Experience have other features not available in Classic notes, such as rich text format.

When you take notes in Dooly, they are automatically synced to your Salesforce records.
Where can I find notes in Salesforce?
Only notes taken with Notes appear on the Notes tab. To create standalone notes or manage all your notes, use the Notes tab (available in Lightning Experience and the Salesforce mobile app).
Who can see notes in Salesforce?
Anyone with read access to the related record (and those with View All Data permissions) can see the note. The note is visible to the rep and those the rep has shared it with.

Now, if you are using Dooly, sharing notes is easy peasy with our Slack integration. Just @mention anyone from a note to create private deal channels with a smart summary of what's happening, next steps, and more.
Who can edit notes in Salesforce?
The rep who created the notes can edit them. To allow others to Edit Notes, the rep must share it using the Note Sharing Settings. The 'Edit' action is only available in Classic. "Notes" can only be shared for viewing access in Lightning.
How do I give access to notes and attachments in Salesforce?
From setup, enter Digital Experiences in the Quick Find box, then select Settings. Select Let customer users access notes and attachments.

Click Save.

Now other users will have access to any note and attachment you shared.
Does Dooly work with Salesforce Lightning?
Yes. Dooly's Salesforce integration works with Salesforce Lighting and Salesforce Classic, allowing all Salesforce users to instantly log calls, sync sales call notes, activities, tasks, fields and more.
What are Salesforce files?
Salesforce Files is another feature that allows you to share and collaborate on files, store files privately, manage version updates, and follow files that are important to you. You can also use Files Connect to connect to external file systems directly from Salesforce.
Does Dooly work with Custom Objects?
Salesforce offers a way to customize your data through standard and custom objects. Objects are the way you store your records in Salesforce (basically a container for spreadsheet data, account details, customer contacts, location and regional info, tracking status, etc.)

By default, Dooly gives you the option to create, edit, manage, and sync standard objects (Account, Opportunity, Contact, Lead) to Salesforce. For customers on our Enterprise plan, we can add custom objects to an organization's Dooly instance.