Sales Management Software: Organize and Prioritize Your Deals with Dooly
Manage all your team's deals at once with one-click updates to Salesforce from a centralized place — with Dooly's powerful pipeline view. Plus, get valuable insights on the health of every deal with Deal Vitals and more.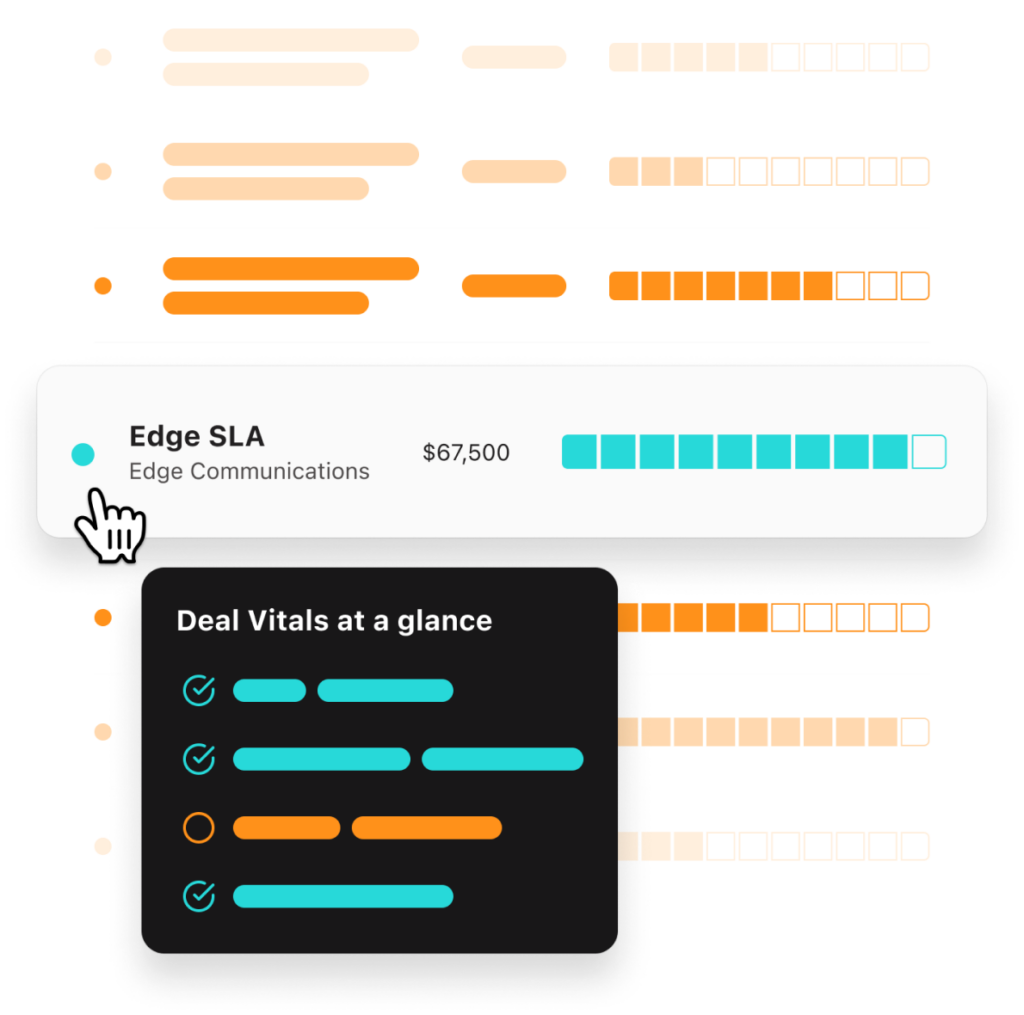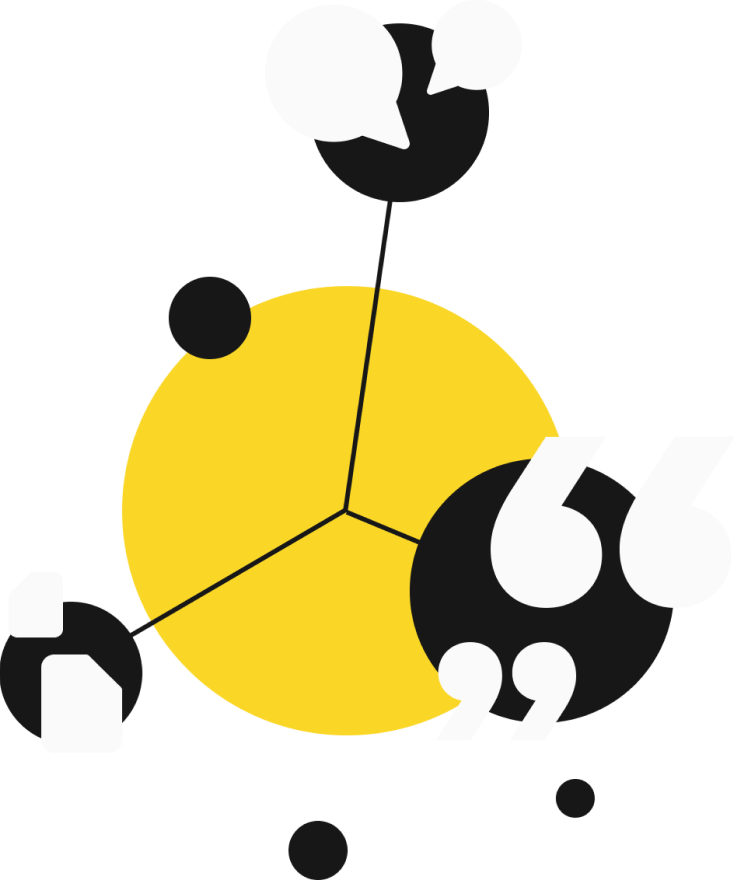 What is Sales Management Software?
Sales management software centralizes and organizes customer data, automates workflows, and improves forecasting to help sales teams prioritize their leads.
Salespeople everywhere collect and manage tons of information, not just for them, but for their managers and teams.
Unfortunately, less than 40% of critical data makes it back to Salesforce
That's why sales managers use sales management software to get a picture of what is going on with deals and opportunities and identify coaching needs.
There are different types of sales management software, from full-fledged CRMs to particular tools that integrate with your CRM.
If you use Salesforce, then you need Dooly.
Why Use Dooly to Manage Your Team's Sales Process?
01
All the information in one place
Dooly helps sellers manage 50+ opportunities at once with a centralized view of your pipeline so they can keep all of their deals on track.
02
No need to log into Salesforce
Sellers save hours of Salesforce hassle with 1-click pipeline updates from an easy dashboard.
03
Know what you need to do to move deals forward and hit quota. Deal Vitals gives you a snapshot of how every one of your team's opportunities are doing in real-time.
04
Dooly for Slack makes it easy to get key stakeholders involved in your deals, get answers to questions when you need it most, and keep people informed of deals as they go.
05
Better handoffs and communication
A sales rep can easily share notes with the manager, sales engineers, CS, and more for better coaching and handoffs.
How to Use Dooly's Sales Management Software to Win Deals
Create a custom pipeline view
Dooly helps build customized pipeline views — no matter if you're an AE or Sales Manager — so you always know where you stand.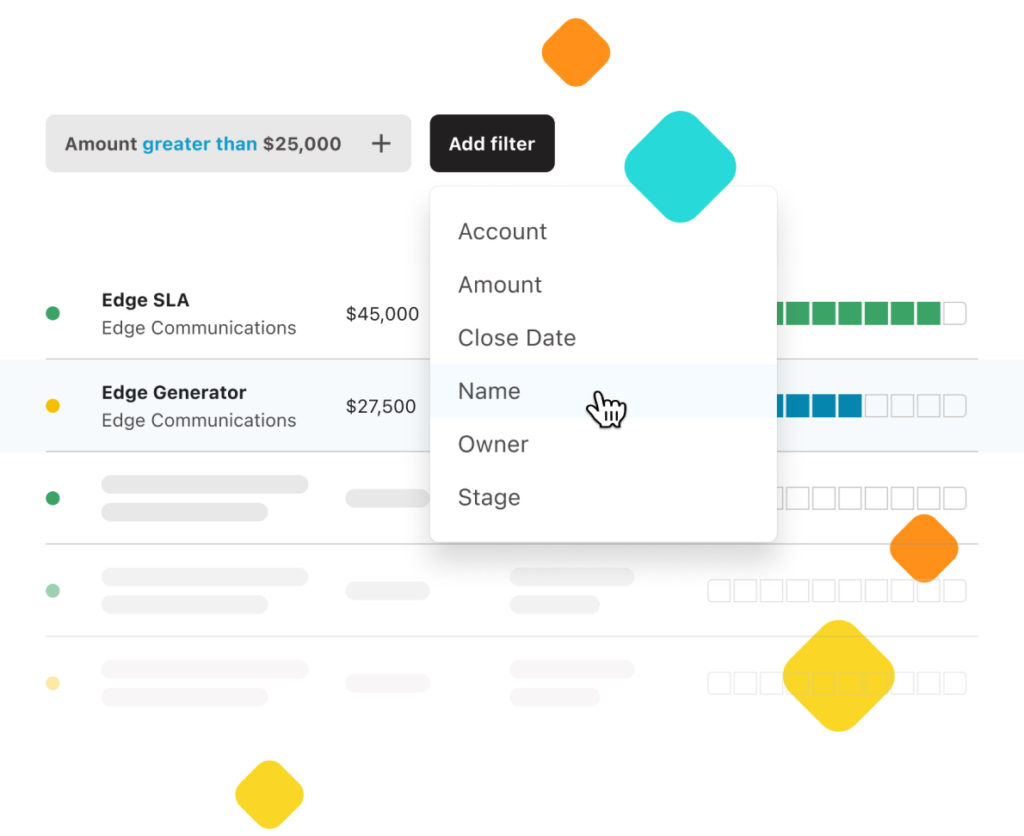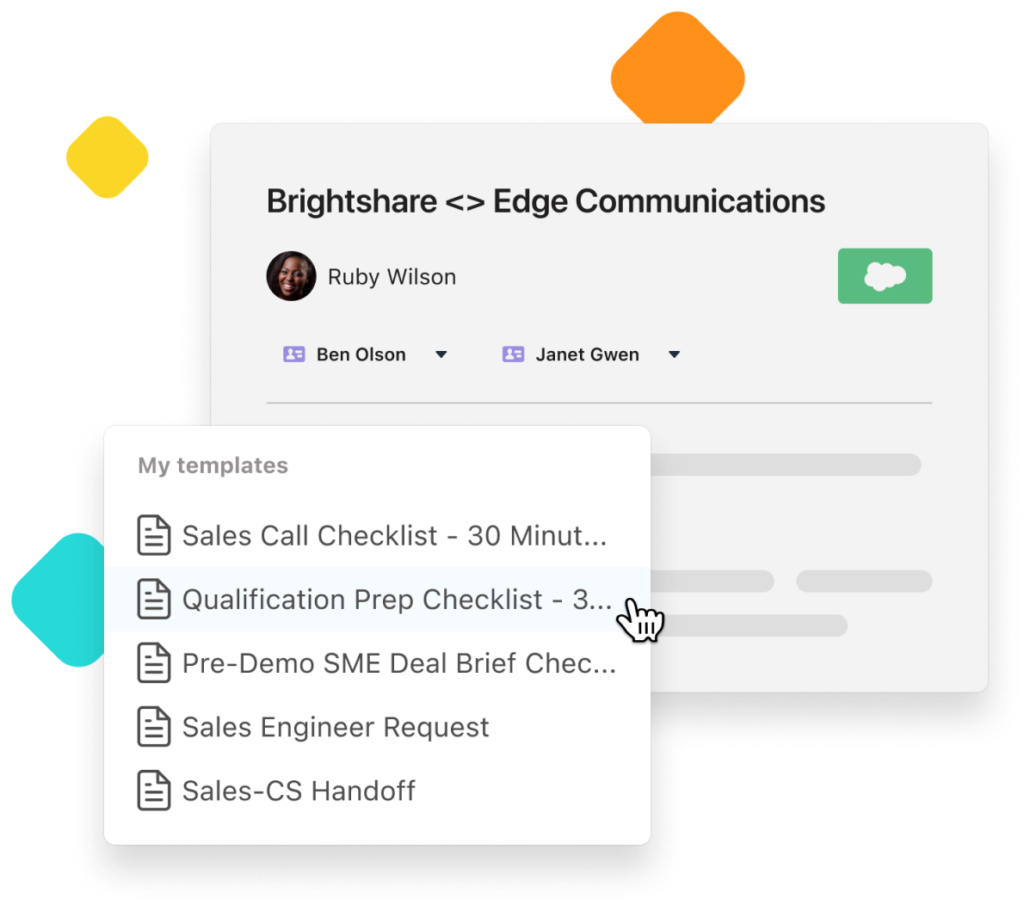 Build consistent templates for your team
Dooly Templates help your team follow the same sales process so that every seller can become a high performer.
Coach your reps in real-time with playbooks
Dooly surfaces the content your team needs in real time so they can feel confident throughout their calls.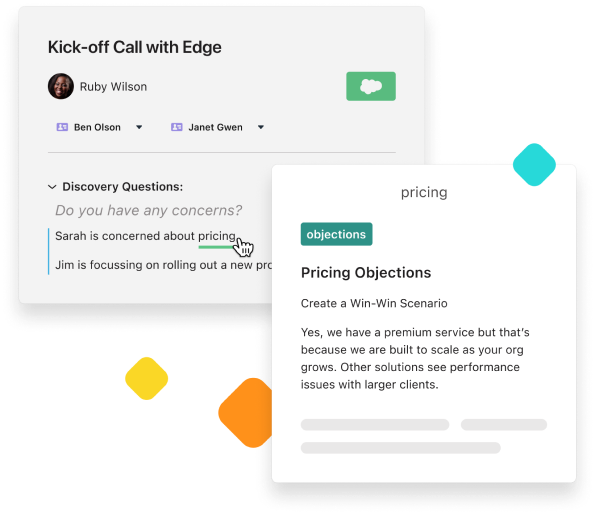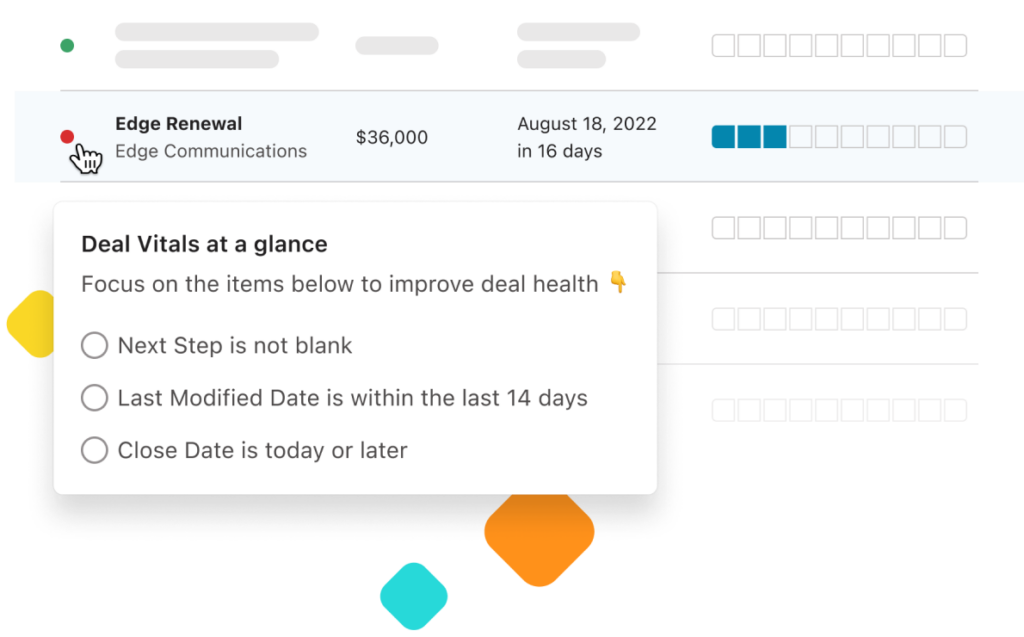 Get a pulse on every account with Deal Vitals
Make sure deals don't slip through the cracks by giving your team a real-time snapshot of how every one of their opps are doing and flagging the ones that need their attention.
Sell as a team with Slack Deal Rooms
Dooly for Slack makes it easy to get key stakeholders involved in your deals, get answers to questions when you need it most, and keep people informed of deals as they go.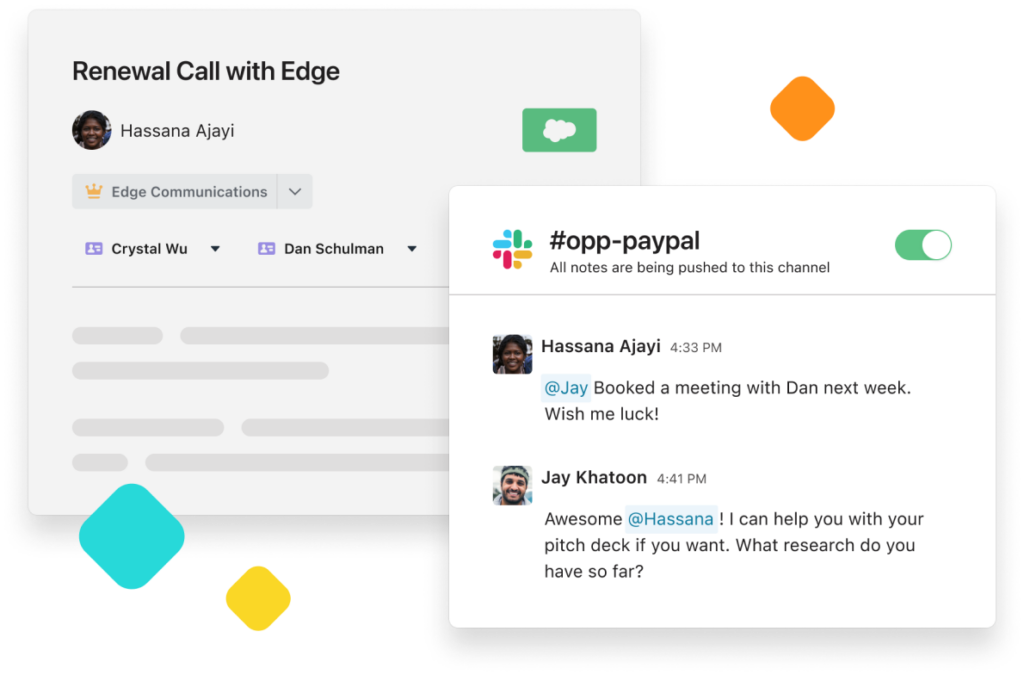 What else can you do with Dooly?
Update and prioritize your pipeline in seconds. With 1-click pipeline edits that instantly sync back to Salesforce, sellers are always ready for pipe review.
Sellers can access pre-built templates to collect the deal info they need to keep deals moving forward.
Dooly syncs meeting notes to Salesforce automatically so reps can spend more time selling.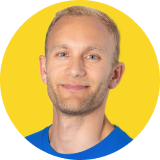 "More accurate forecasting. Dooly is a great tool to easily update opps. The reps now have no excuse not to have a constantly updated pipeline as it takes them 2 minutes to do the whole lot! Also vastly improves discovery by using templates to prompt reps for MEDDPICC."
Enzo Cavaliero
Head of Sales, Yotpo
"As a manager, the Boards functionality allows me to do pipeline reviews MUCH more effectively, as I can edit in-line. By building templates, we have been able to get more prescriptive with the team with respect to the types of questions they ask, and the type of information they gather. This helps us a lot with Sales Process adherence. The playbooks functionality has enabled us to serve the team with Battlecards for competitive situations."
Chris Koch
Former Senior Sales Manager, Procurify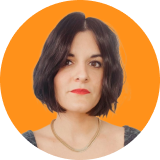 "Dependable pipeline management makes all the difference. Managers, you no longer will need to play 20 questions when asking your reps about their pipeline. Reps, you no longer will need to answer 20 questions about a deal in your pipeline."
Brianna Class
Sales Enablement Leader, Formstack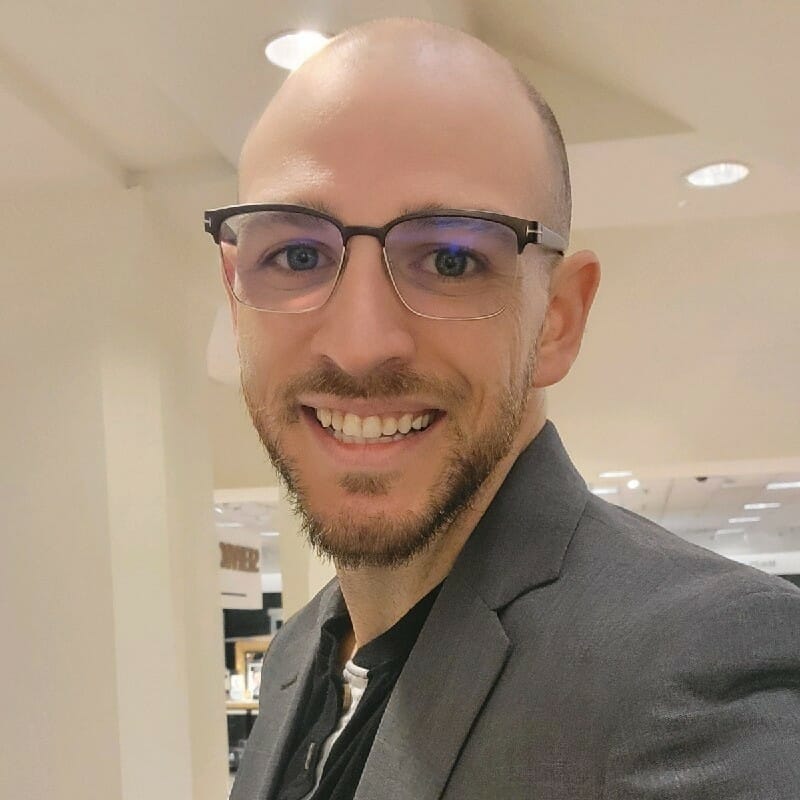 "Dooly is a Game Changer. Pipeline Management & Note Taking has never been easier. Love that my team can update notes & change stages without opening records in SFDC."
Nathan Turner
Senior Sales Manager, BigCommerce
#6 Fastest

Growing Product
What software do sales managers use?
Sales managers spend a lot of time using a CRM software, such as Salesforce, Pipedrive, Hubspot, or Freshworks CRM.
The sales tech space has grown exponentially over the past few years (there were 1,000+ sales tech vendors in 2021). Many of the available tools are specifically for salespeople, others for sales managers, and some for both.
Which is the best software for sales?
The answer to this question depends on the goal of the sales manager and the sales organization. Sites like G2 allow users to review and rate software as well as compare the features and performance of each.
They list this broad categories of sales software:
Sales CRM (Customer Relationship Management)
Sales Compensation
Contract Management
E-Signature
Sales Acceleration
Sales Intelligence
Each category has its own subcategories and its top rated tools, such as sales tracking software, sales engagement, sales pipeline management, sales performance management software, sales automation, and more.
Salesforce is best CRM and Dooly helps you manage your deals and sales processes better.
Which is the best sales management software?
According to G2, the top five CRM tools are Salesforce Sales Cloud, HubSpot Sales Hub, ActiveCampaign, Zoho CRM, and Freshsales.
These platforms can also be referred to as sales management system.
What is a sales management process?
A sales management process helps leaders take control of the outcomes in their organization. From improving sales performance and sales tracking, to closing more deals and hitting quota. Whatever they can do to help the sales team close a sale.
Sales management involves developing sales strategies, recruiting, hiring, and training sales reps, and setting up the processes and practices for daily sales operations, and analyzing reports.