The Great (Sales) Resignation: 6 Reasons Reps Are Calling It Quits Right Now.
It's no secret. People are leaving their jobs like never before.
This is especially true for sales professionals. According to a report done by Xactly, 58 percent of companies experienced higher voluntary sales turnover in 2020.
So we wanted to see why reps are resigning, what companies can do about it, and specifically how Dooly can help.
Dooly conducted the first-ever Sales Happiness Index to see what salespeople like and don't like about their roles. Some of the answers were surprising, and others… not so much.
Here are six reasons why so many salespeople are quitting their jobs right now:
Subpar compensation and benefits
In a competitive job market, top sales reps know what they deserve.
43% of salespeople who want to leave their current job cited a lack of benefits and 31% cited a lack of bonuses. Plus, 6 in 10 salespeople would be motivated to leave their company for better benefits, while 51% would be motivated to leave for higher pay.
Conclusion: salespeople who feel under-compensated know full well that they're in demand, and many aren't willing to wait around for things to change.
The pandemic has changed sales forever
Since March 2020, in-person meetings and work-related travel has gone down. And more than ⅔ believe those will never return to pre-pandemic levels.
Instead of hopping on a plane, many salespeople (89%) are hopping on a video call for work. 65% of respondents agree that video calls contribute to burnout. Especially since 67% say at least half of their meetings are unnecessary and/or could be more efficiently accomplished in other ways (i.e. email, Slack, Dooly Pipeline Boards, etc).
Lack of access to the latest tech
Salespeople demand the best tools to be successful in their roles. Our research shows that 33% of reps who were willing to quit cited a lack of access to quality tools and technology to be successful.
Sales tech is no longer something management forces onto their employees (though in some cases this is still true), it's something sales reps expect — and companies that don't meet their sales reps' expectations will have a hard time retaining top talent.
There are more opportunities than ever
According to ZipRecruiter*, the number of sales roles advertised is up 65% to more than 700,000 open positions around the U.S. And if you think someone has tried to poach your top sales reps, think again.
Companies are going above and beyond to recruit top sales talent, offering excellent compensation packages, equity, and benefits. And with more and more sales jobs becoming available, why wouldn't reps see what other opportunities are out there?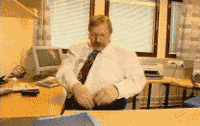 Half of salespeople would consider leaving for flexibility. The Sales Happiness Index shows that 77% are working more hours now than before the pandemic. 91% said they work after hours and weekends, and 93% agree that work-life balance is important to them. Put all this together, along with the fact that 69% say they've experienced burnout, and you'll understand why salespeople are looking for more flexibility in their work lives. The sales team at Formstack gives their reps flexibility by providing the right tools. SMB Account Executive Patrick Amburgey says: "If the rest of our tech stack could do what Dooly does, we'd be working two, three hours a day. The stress that's been pulled off of me personally is damn near priceless." It's no wonder Patrick has been a happy, thriving AE at Formstack for three years.
Too much focus on non-revenue-generating activities
According to the Sales Happiness Index, respondents said that an average of 41% of their workday is spent on non-revenue generating activities.
On top of that, 8 in 10 respondents said management doesn't understand how time-consuming non-revenue-generating activities are. 78% said this lack of understanding from management leads to misalignment between expectations and what sellers can reasonably achieve.
If reps and sales leaders aren't on the same page about what's expected and what's holding them back from attaining their targets, your top reps will start looking elsewhere.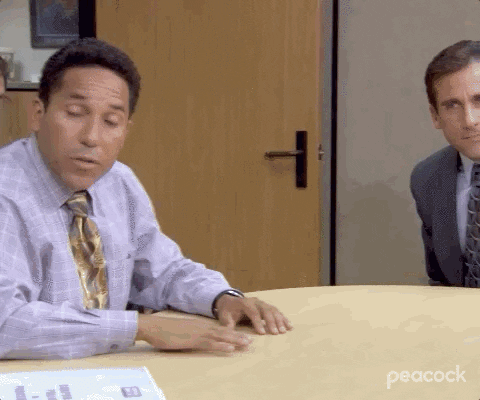 Kris Hartvigsen used to work as a 3X quota sales rep and revenue leader at SaaS companies….Until he was finally fed up with the stress of CRM admin gruntwork that kept him from selling. Thus, Dooly was born.
Dooly's revenue workspace boosts revenue team performance and work satisfaction by eliminating unnecessary sales admin work and guiding reps through calls with real-time enablement.