The AE's Cheat Sheet to Finish 2022 Strong
You want to finish the year strong and get your manager off your back, right? Well, here are the top 5-minute fixes that will help you close more deals before the year ends.

There's a lot of work to be done and very little time…
We polled some top reps to find out what they're doing right now to progress as many deals as possible to closed-won.
What were the key themes?
Focus. Speed. Collaboration.
We've created this cheat sheet to help you copy what they're doing.
Yes, you'll see some shameless plugs for Dooly, but that's because we believe we can give you 5 super easy, 5-minute fixes that you can implement right now.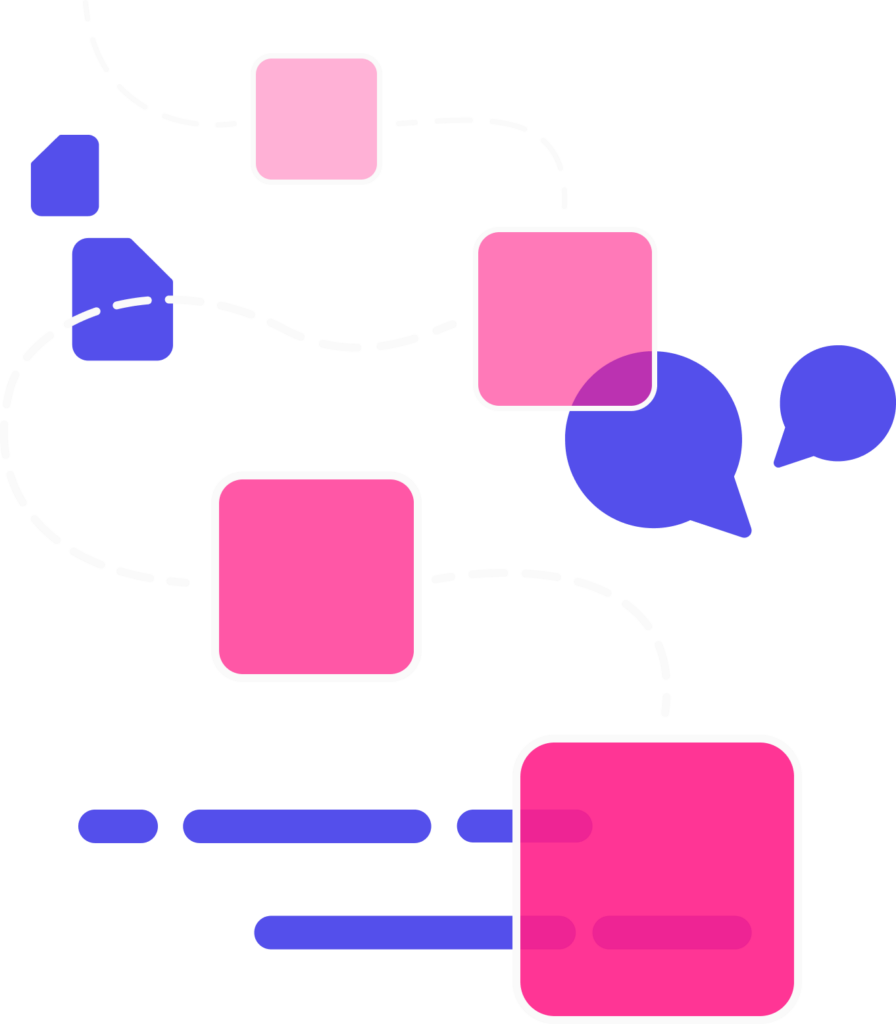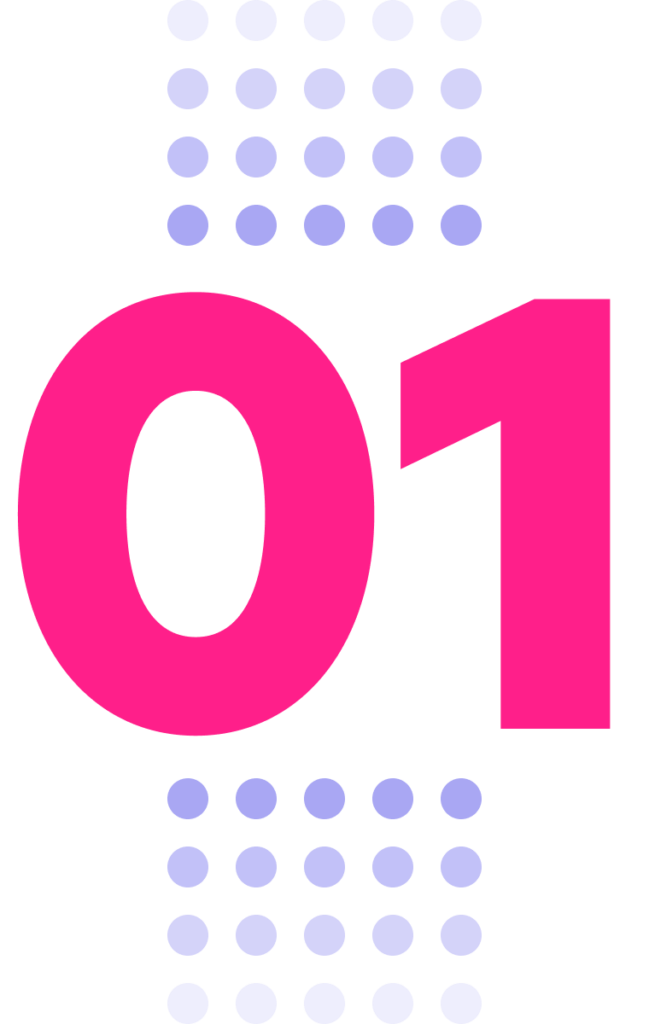 Build your clean Q4 short list.
Be honest and realistic: push or close deals. Focus your time and energy on high potential opps.
The long way
Continue getting nagged by your manager.
Move deals one by one in Salesforce.
Operate in your own personal spreadsheet of hot deals.

The 5-minute fix
Get the pre-built "needs attention" deal list in Dooly.
Update close dates or stages in bulk.
Add in extra deal details and next steps.
Share the short list with your manager.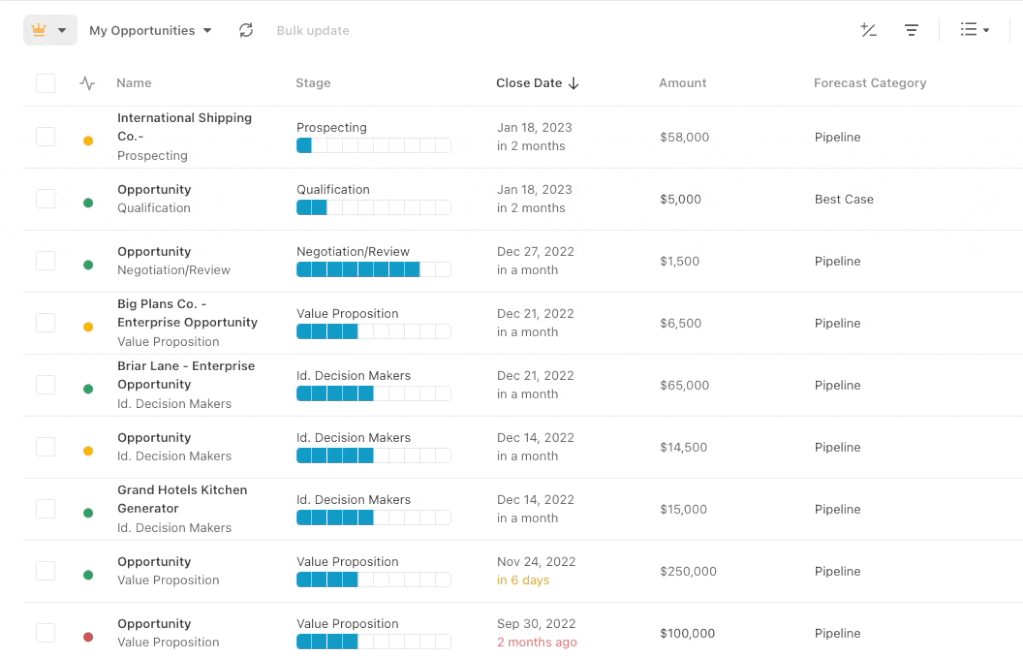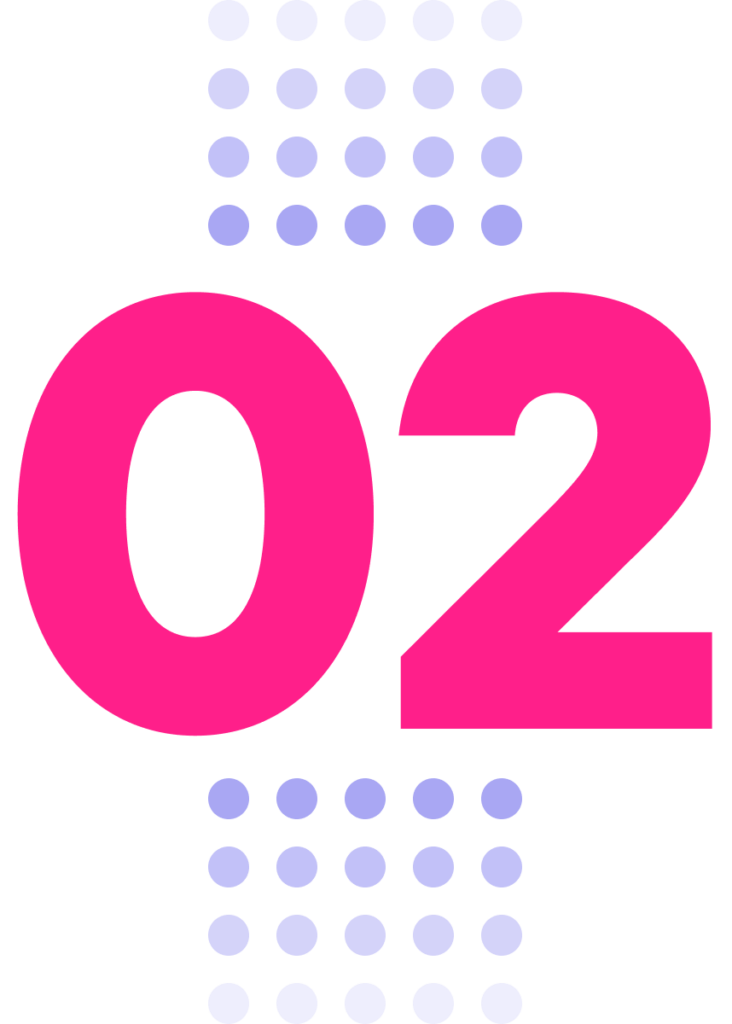 There's a science to keeping deals progressing and to getting stalled deals unstuck.
Who is on the buying committee? Do you have full coverage?
Do you have upcoming meetings booked with the right people?
Do you have clear next steps?
Do you have a workback plan from December 31st?
When are you expecting security review to happen?

The long way
Wait for your sales manager to ask what's going on with this deal.
Try to look at gaps in SFDC.

The 5-minute fix
Cross off the checklist of things you know you need to win each deal using Dooly's deal vitals, tasks, and templates.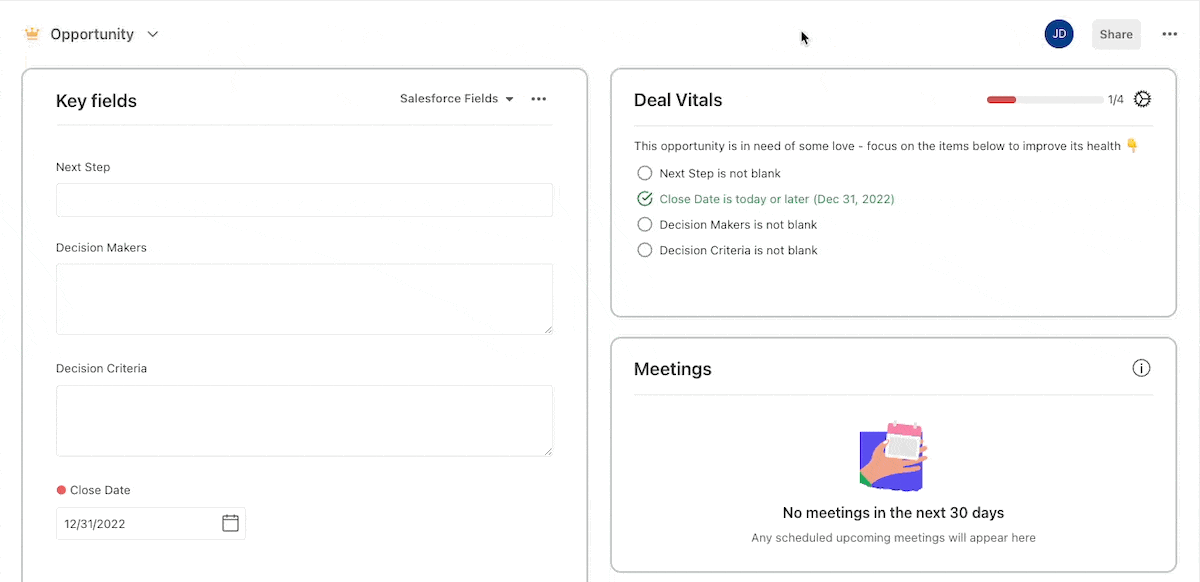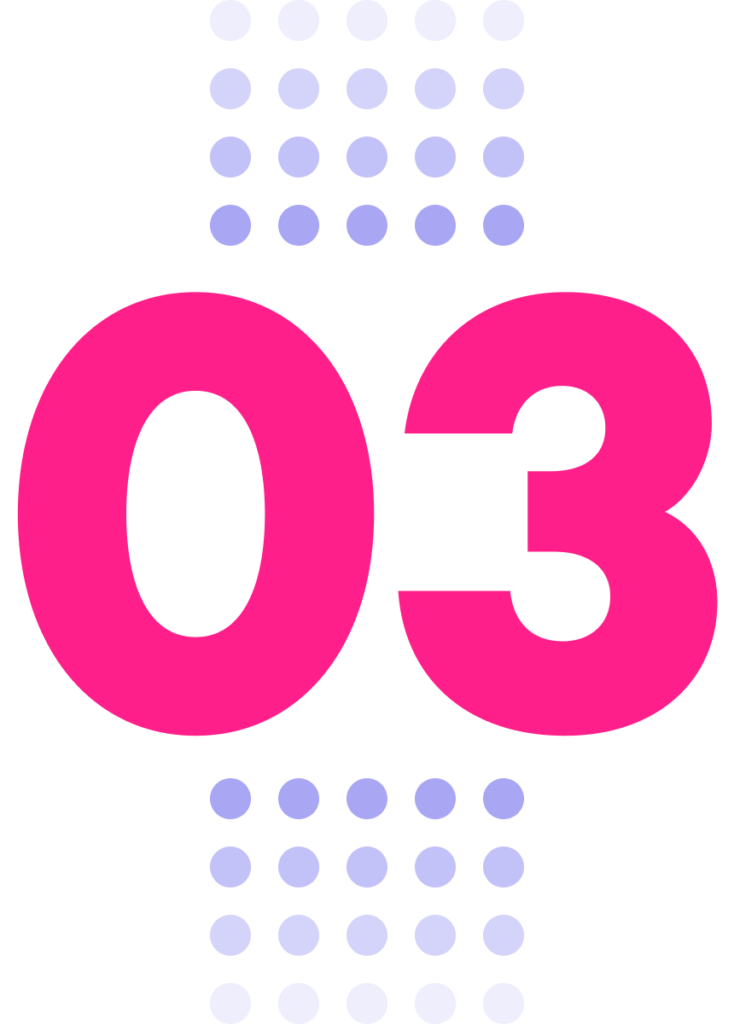 Get support instead of doing it all alone.
Single threading inside kills deals just as much as it does outside. With buying committees growing to 10+ people, you'll be 2.5x more likely to close if you multithread on your side too.
The long way
Ping ping ping on Slack and send endless emails.
Hold yet another Zoom call with people you need support from.

The 5-minute fix
Invite the right people into your deal for support, coaching, and guidance using Dooly's collaboration tools.
Picture bringing in your manager, sales engineer, security or legal super fast and easy. Our team loves "commenting" on a pipeline list.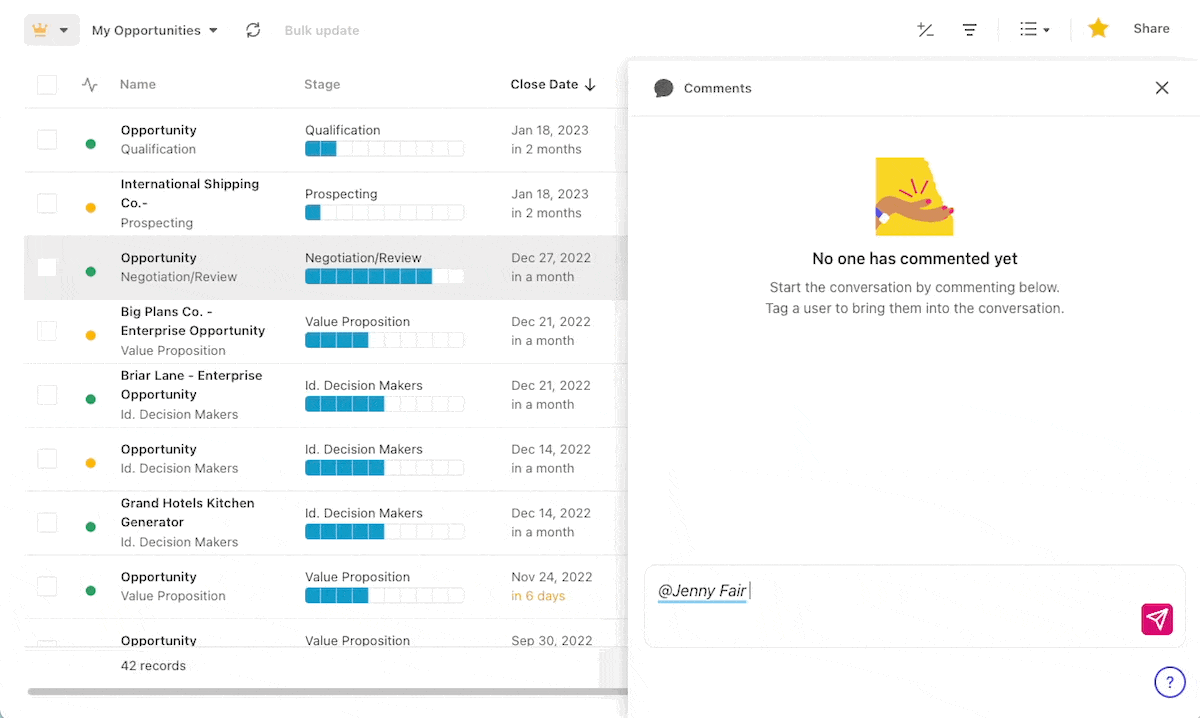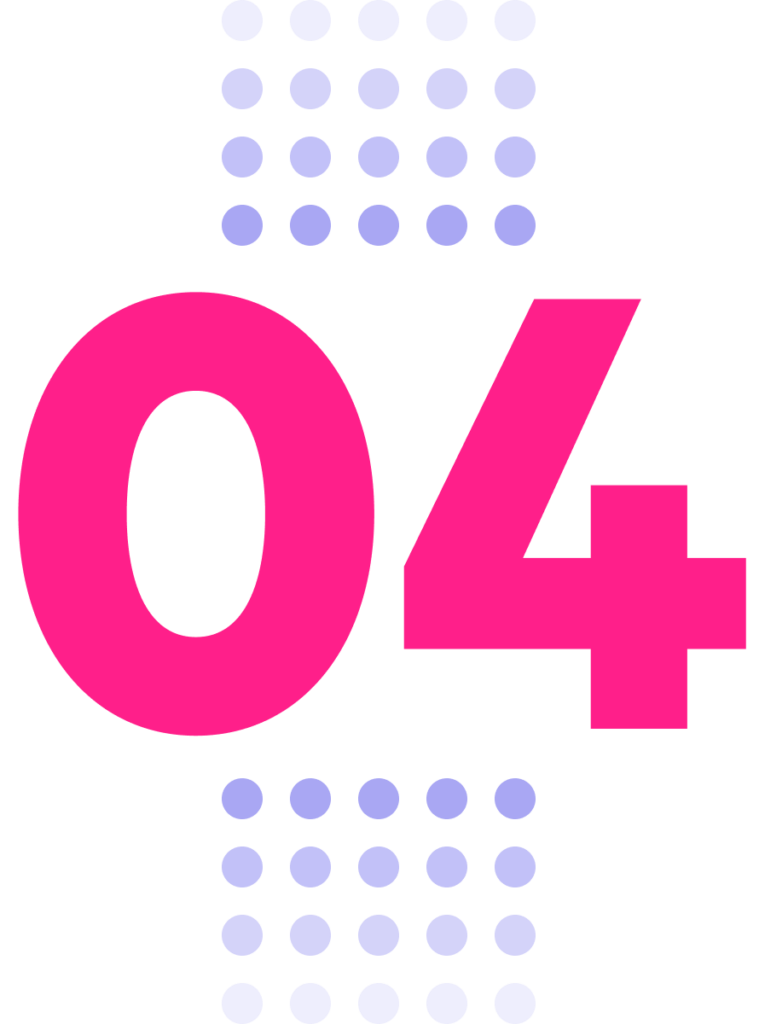 Build confidence with your prep.
Go through your calendar and see who's attending. List possible objections, negotiation options, and security/legal blockers. Who can you invite in from your company to multi-thread and support you?
The long way
Prepare your notes on paper or Google Docs.
Or wing it (not recommended).

The 5-minute fix
Start a note from your calendar with Dooly's Chrome extension.
Prep in advance using Dooly's pre-loaded templates and LinkedIn integration to know who is on the call, multi-thread from your company.
Run an organized meeting because of your epic prep.
It's coming soon! How does Q1 look? Are you ready to hit the ground running on January 3?
The stressful way
Focus on Q4 only and ignore Q1 until 2023.

The 5-minute fix
Use Dooly's one-click pipeline updates and simple task management to line up your next actions.
That's it. Don't overcomplicate it. You now know what to do.
The question is: would you rather do it the old hard way or are you willing to try Dooly and give us 5 minutes to find out how easy it is?
You don't have to just take our word for it. This is what some AEs say about us:
My deal cycles close faster when I'm able to organize my notes… and it's a place for collaboration with others.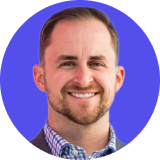 Cody Rademacher
AE @ Procore
Dooly gives me more time to be on calls SELLING and doing revenue-generating activities.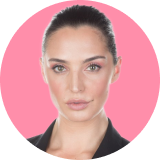 Caitlyn Gadoury
AE @ CrowdRiff
Research and notes in one place so I don't worry about missing anything when I'm talking to a prospect or reviewing a deal with my manager.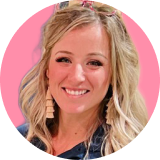 Clarissa Gidcumb
AE @ Workhuman
Dooly is FUN to use and TIME SAVING.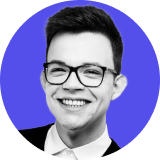 Nico Lippmann
Senior AE @ Figma
Dooly enables high-performance selling. Bringing confidence to chaos.
Our deal management workspace will help you finish the year strong by focusing your time on quality activities, getting you support on the deals with the highest potential, and helping you win on repeat.
Ready to win? Sign up for free.