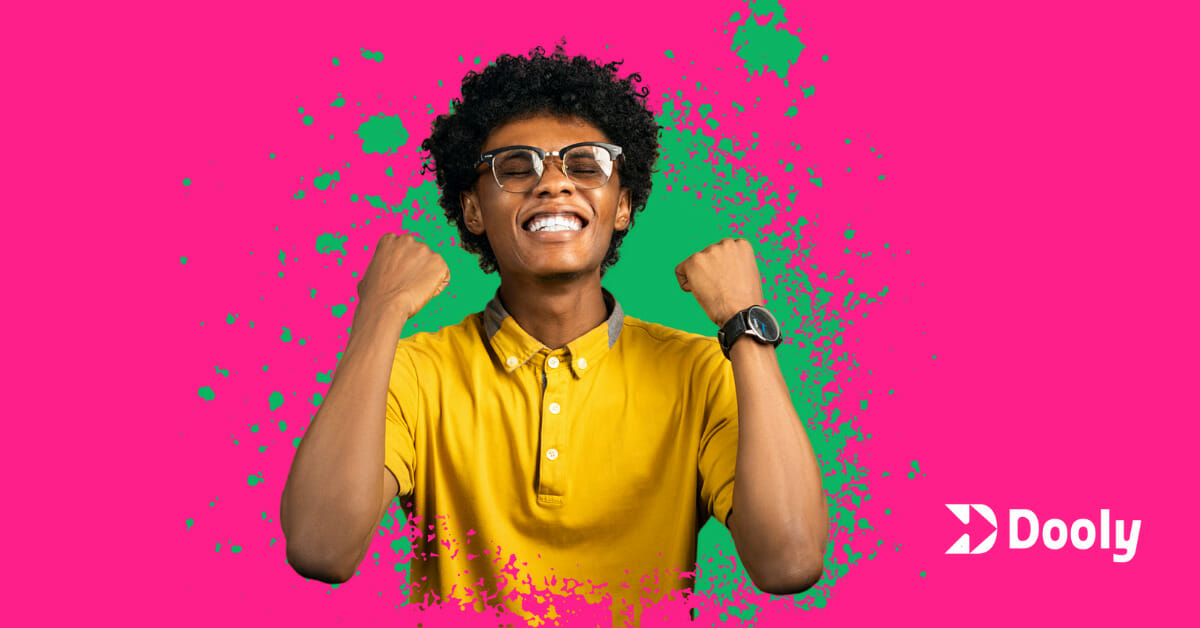 Whether you're a seasoned sales representative or just starting out in your career, it's important to be aware of the latest sales closing statistics. In order to stay ahead of the competition, you need to know what techniques are working and which ones are becoming less effective.
Sales closing 101
Sales closing is the process of convincing a prospect to make a purchase or sign a contract. If you want your potential customers to move through the buying process and make the right buying decisions, you need to give them a push or two (or five) and, eventually, initiate the close.
For most sales experts, closing is the key – bungle the close and you can hardly expect sales success. As such, sales professionals and sales managers study a myriad of techniques to successfully influence a range of customers.
How successful sales teams close deals
Want to close at the same rate as high-performing sales teams? Take a refresher on some of the most effective strategies:
The assumptive close
The term "manifesting" is incredibly popular online these days, and it's more or less what you have to do when you employ this technique. Rather than asking your prospects whether they're ready to make a decision, you assume that the deal is set and immediately offer the next steps.
The takeaway close
Think about what happens when you threaten to take your kids' toy away. Suddenly, it's all they can think about. If you sense reluctance from your customer, you can offer to remove a service or feature, or even pull out from a project altogether. Essentially, you're using a bit of reverse psychology to get your prospect to be even more interested in your product.
The sharp angle close
This sales strategy is tough to master, as it requires you to think on your feet. It works like this: you have a prospect who is more or less on board with your sales pitch, but they just have one or two objections that are bugging them. If they bring up their issues, you can swiftly offer a solution but only if they promise to seal the deal right then and there. It's a tactic that leaves your prospect feeling like they could lose a really good deal if they waste too much time thinking.
The summary close
The biggest challenge of dealing with B2B companies is the length of time it takes to get them through the sales pipeline and to a point where they can make a purchasing decision. As negotiations drag on, important details can get lost in the fray.
If you want to speed up a deal, you can summarize all the features and benefits of your product or service, highlighting how you'll be able to address your prospect's needs. In doing so, you paint a clearer picture of what your potential customer has to gain from joining you.
15 essential sales closing statistics:
1. 65% of sales leaders say that their sales personnel spend too little time on efforts to close sales and too much time on administrative and other tasks unrelated to selling.
[Source: Resourceful Selling]
2. 54% of sales professionals say they can trace closed deals back to social engagement.
In this day and age, it's wise to invest in social media marketing and social selling tools.
[Source: Zety]
3. The average closing rate for outside sales pros is 40%.
Meanwhile, the average close rate across all industries is 19%.
[Source  Zety]
Meet your personal Salesforce assistant.
Update your CRM and access deal data instantly without switching tabs.
Add to Chrome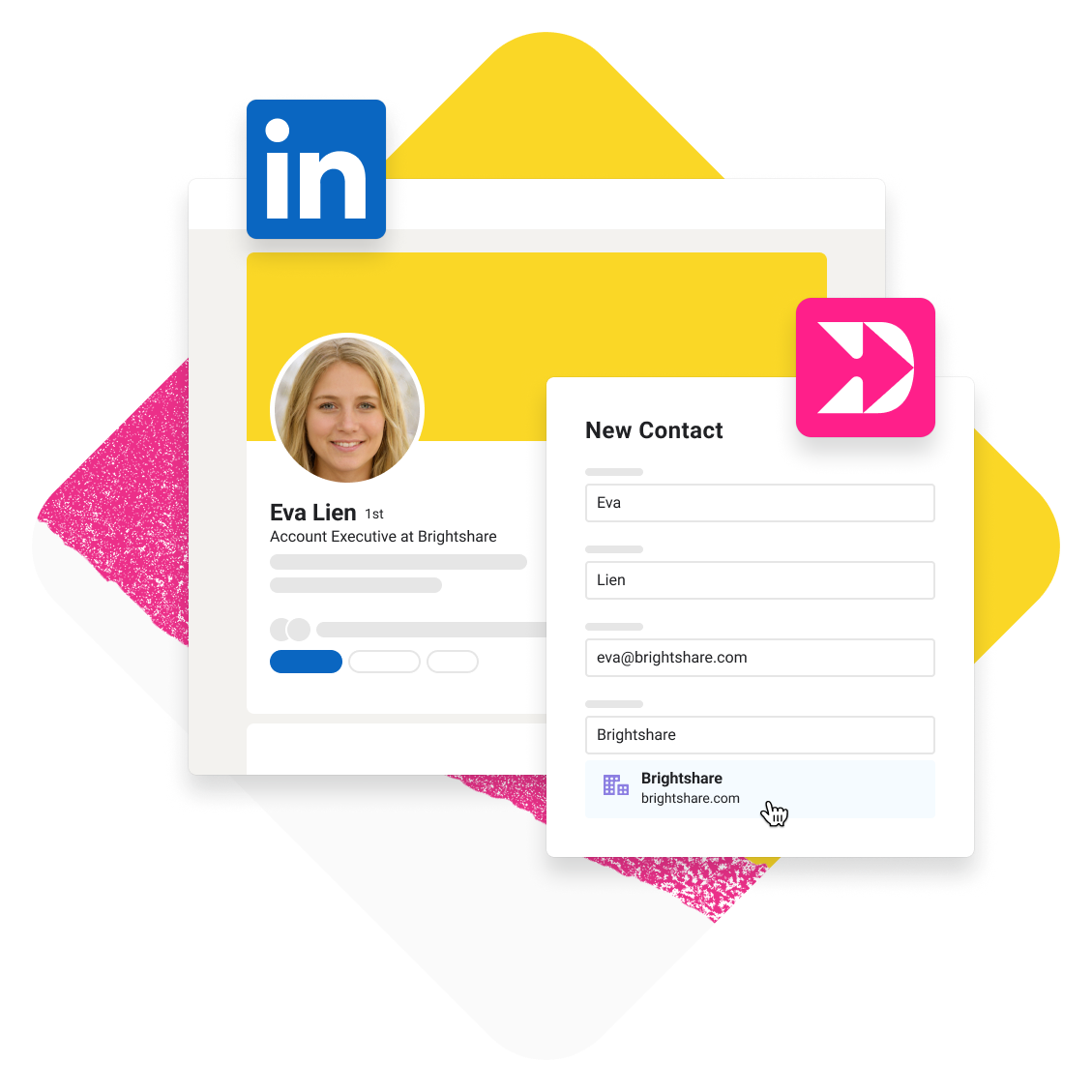 4. For 40% of salespeople, prospecting is the most difficult aspect of the sales process.
Closing comes in second, and qualifying is the third most challenging part of the sales job. Here are more sales prospecting statistics to keep in mind:
You should aim to hit 100 to 200 new sales opportunities a month. When looking at companies with 50 or fewer new opportunities per month, researchers found that 72% failed to meet their sales goals.
For 70% of prospects, watching a video helps them make a purchase decision.
Almost 60% of prospects expect or look forward to pricing information from the first point of contact.
[Source: Zety]

5. For B2B marketers, LinkedIn is the way to go. 70% of sales personnel prefer using LinkedIn as a tool for prospecting and closing leads.
[Source: Spotio]
6. High-performing sales organizations are said to close 30% of their sales qualified leads (SQLs), while average companies only close 20%.
Sales qualified leads are qualified prospects who can move into the next stage of the sales journey. With the right technique, optimistic sales pros can turn a sales qualified lead into an opportunity and eventually a customer!
[Source: Spotio]
7. 48% of sales calls are ended without an attempt to close.
That means sales reps miss out on securing potential clients nearly half the time.
[Source: Salesmate]
8. Salespeople see a 17% drop in close rates if they mention the words "discount" in a call.
Meanwhile, the word contract causes a 7% decline. Make sure to keep these words out of the subject lines of your sales emails as well.
[Source: 99 Firms]
9. For 70% of sales reps, CRM systems play an important role in closing deals.
To give your sales team a much needed boost in achieving their yearly quota, consider investing in an effective sales tool like a CRM.
[Source: Pipedrive]
10. There was a 10% drop (from 63% to 53%) in the percentage of people reaching their sales quotas in the past six years.
This, despite 71% of sales forces saying they prioritize boosting closing rates.
[Source: Resourceful Selling]
11. The RAIN Group Center for Sales Research found that the average win rate for sales representatives is 47%.
[Source: Spotio]
12. Nearly half of all sales personnel agree that going up against lower-priced competitors is one of the biggest challenges in closing a deal.
[Source: Spotio]
13. 80% of sales are made by only 8% of sales representatives.
Meaning that a good chunk of sales reps often fail to reach their annual quotas.
[Source: Mailshake]
14. Getting new customers is 5 to 25 times more expensive than any efforts to keep existing ones.
As such, make sure to invest in customer satisfaction and customer retention.
[Source: G2]
15. According to Hubspot Research, 63% of prospects have very little to no awareness about a company before they are first contacted by a sales rep.
[Source: One Page CRM]
Conclusion
Sales closing is one of the basic sales skills that all successful sales people should master. But in order to close more deals, you need to understand the statistics behind success. These 15 sales closing statistics should give you a good idea of what it takes to be a successful closer in 2022.
Closing is easier with the right sales tools. Join thousands of sales professionals at Asana, Figma, Intercom and more who use Dooly daily to improve their sales process and uncover 5+ more hours in their weeks. Demo Dooly.
Want even more sales statistics?
Want actionable sales advice and helpful statistics on other topics like sales forecasting or cold calling? Check out our other must-read articles on sales stats:

FAQ
What is a good closing rate?
The average closing rate is 19%.
How many sales calls does the average rep make before closing a sale?
According to research by the National Sales Executive Association, 80% of sales happen on the fifth to twelfth contact.
What is a sales close ratio?
Close ratio is another term to describe close rate. This is calculated by dividing the number of closed deals by total sales leads and multiplying the answer by 100.
---
Join the thousands of top-performing salespeople who use Dooly every day to stay more organized, instantly update their pipeline, and spend more time selling instead of mindless admin work. Try Dooly free, no credit card required. Or, Request a demo to speak with a Dooly product expert right now.
Close deals on repeat with a guided sales process you'll actually use.
Get fresh sales tips in your inbox
Download the 2022 Sales Happiness Index