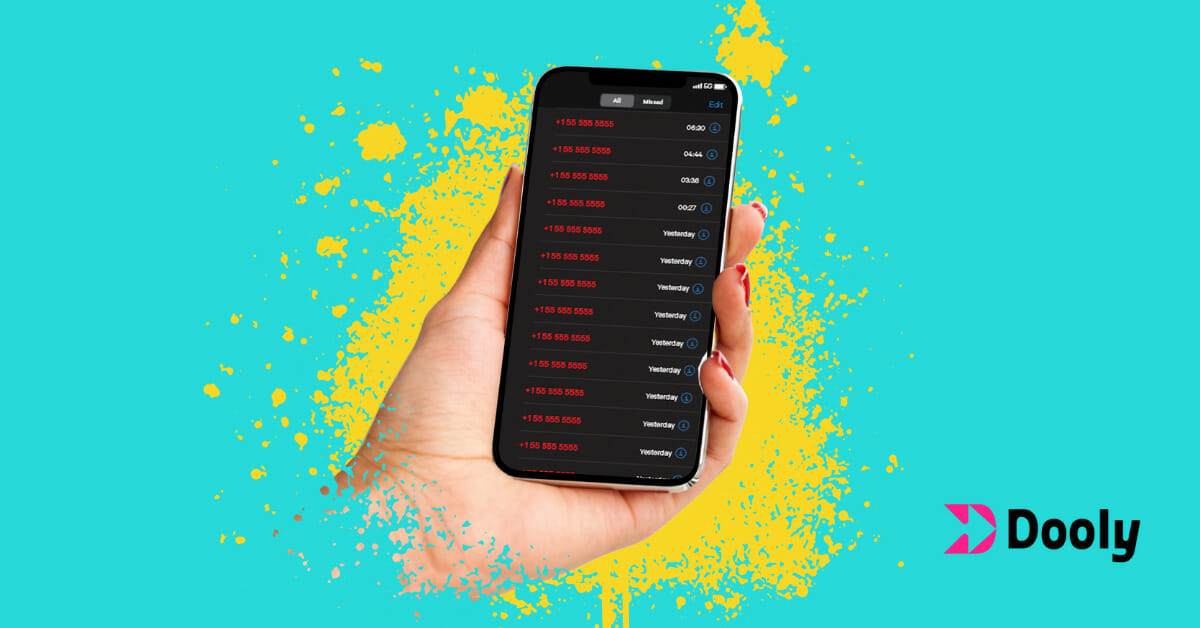 Whether you're a sales rookie or an experienced veteran, there is always room to improve how you facilitate cold calls. Many sales representatives consider themselves too pushy, so if you're one of them, these 20 sales call statistics might inspire you to improve customer interactions.
Why We Chose These Sales Call Stats
We chose to share these sales call statistics to emphasize that cold calling is far from obsolete. While the cold calling process is more challenging than you might anticipate, incorporating the right contact methods can significantly impact your lead generation and sales.
Sales Call Best Practices
While cold calling scripts can take you a long way, they tend to make buyers feel disconnected. The good news is there are many ways to up your game.
Remember, buyers like to feel heard, so practice active listening. Don't be afraid to get a little emotional and empower your buyers – touch on their pain points and provide simple options.
More importantly, keep in mind not to bad-mouth competitors. While you should stand out, you don't want buyers to associate your brand with something negative.
Fascinating Sales Call Statistics
1. 80% of sales require five follow-up calls after the meeting.
Unfortunately, about 44% of sales reps give up after the first follow-up call.
[Source: blog.thebrevetgroup.com]
2. It takes an average of 18 calls to actually connect with a buyer.
[Source: blog.hubspot.com]
3. 60% of customers say no four times before saying yes, whereas 48% of salespeople never even make a single follow-up attempt 80% of sales require five follow-up calls.
At least 75% of buyers want to receive a call back two to four times before sales teams give up.
[Source: blog.hubspot.com]
4. 75% of surveyed executives are willing to make an appointment or attend an event based on a cold call or email alone.
[Source: blog.close.com]
5. If you call a lead in the first 5 minutes after they've submitted a web form, they're 100x more likely to get on the phone.
Remember to stay on top of your leads' web form activity. The faster you respond, the better.
[Source: blog.close.com]

6. 44% of salespeople give up after one follow-up call.
[Source: blog.close.com]
7. An industry study showed companies who said cold calling is dead experienced 42% less growth than those who said it was alive.
Most of the time, this distrust results from not having enough information to engage in a call in the first place.
[Source: spotio.com]
8. Sales reps that call prospects six times will increase their contact rates by 70%.
[Source: spotio.com]
9. 92% of sales pros give up after the 4th call, but 80% of prospects say no four times before saying yes.
Part of the sales process is occasional rejection. The more gracefully you take it, the higher your chances of being able to reach out again in the future.
[Source: zety.com]
10. 72% of all sales calls aren't answered.
[Source: zety.com]
11. Phone calls stand out and can make a difference, considering the typical businessperson receives 115 emails daily. According to research from The Radicati Group, 80% of calls go to voicemail, according to research by RingLead.
Unlike a cold email, you can engage more potential customers in just a few seconds over the phone.
[Source: resourcefulselling.com]
12. Prospects won't listen much more than 30 seconds to a cold call message. Each additional second used beyond your 30 decreases the chances of connecting with customers by 2%.
[Source: resourcefulselling.com]
13. Only 37% of prospects in a HubSpot survey feel salespeople who'd made cold calls to them had delivered information relevant to their needs.
In most cases, 17% of your contacts' information will be incorrect.
[Source: resourcefulselling.com]
14. 69% of buyers report accepting one or more cold calls during 2019.
[Source: smallbizgenius.net]
15. 82% of buyers say they have accepted meetings with salespeople after a series of contacts beginning with sales cold calls.
[Source: smallbizgenius.net]
16. 63% of sales representatives say that cold calls are the worst part of their job, according to sales agent stats.
Despite this, 41.2% of sales professionals still believe their most effective sales tool is their phone!
[Source: smallbizgenius.net]
17. Almost half (44%) of sales reps stop with sales follow-up after receiving a negative response to a first call.
[Source: smallbizgenius.net]
18. The cold calls success rate is 46% higher on Wednesdays than on Mondays.
Plus, 42% of buyers are more likely to make a purchase when accepting calls from salespeople at an agreed-upon time.
[Source: smallbizgenius.net]
19. 62% of organizations rely on marketing or prospect data that is 20%-40% incomplete or inaccurate ( source 80% of the time, cold calls go to voicemail.
Inaccurate data can cause sales and marketing teams to lose 546 hours a year!
[Source: pipeline.zoominfo.com]
20. 57% of C-level buyers prefer that salespeople call them.
[Source: salestrail.io]
Want even more sales statistics?
Want to know more than just these sales call statistics? Learn more about how to improve your sales strategy with these stats.
Conclusion
The more sales call stats you have in your pocket, the easier it becomes to set weekly or monthly optimal targets. If you could use sales call templates and an AI-sales coach with you guiding you through every call, demo Dooly today.

FAQ
What percentage of cold calls result in sales?
As we mentioned before, the cold calling process is not easy. Think of it this way – only 2.5% of cold phone calls result in a sale!
What is a good success rate for sales?
Your success rate significantly increases to 64% when you get past any initial objections.
Does cold calling still work?
The short answer is yes – if you employ the right strategies, you can still meet your sales goals through cold calling.
How many calls should a salesperson make a day?
On average, a direct sales rep will have to make between six and eight calls per prospect to generate a lead. If you aim to guarantee at least ten leads a week, you'll have to make 180 calls –that's 36 calls a day. 
---
Join the thousands of top-performing AEs who use Dooly every day to stay more organized, instantly update their pipeline, and spend more time selling instead of mindless admin work. Try Dooly free, no credit card required. Or, Request a demo to speak with a Dooly product expert right now.
Close deals on repeat with a guided sales process you'll actually use.
Get fresh sales tips in your inbox
Download the 2022 Sales Happiness Index