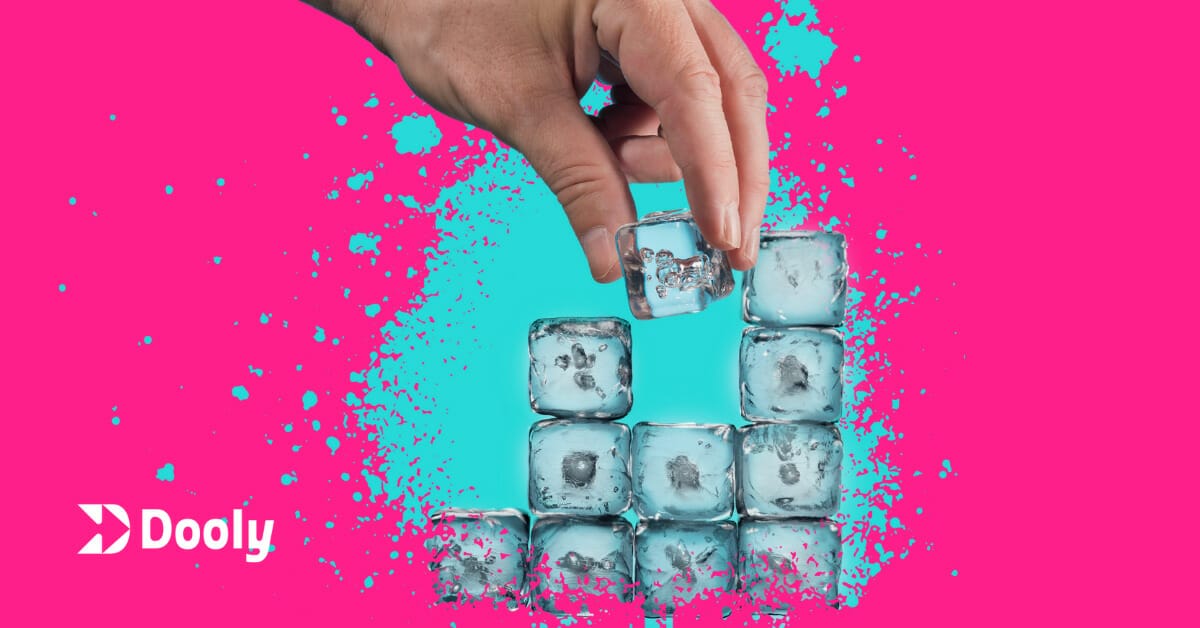 Contrary to popular belief, cold calling is not obsolete. In fact, phone calls are just one part of now-popular omnichannel marketing strategies. However, whether cold call attempts are successful is another story.
If you want to jump-start your cold calling campaign, this guide will take you through the top 20 sales cold calling statistics that can make or break your strategy.
Why we chose these sales cold calling stats
We picked these sales cold calling statistics to remind business owners that the practice is still essential for the sales process. Like email marketing, cold calling is an excellent way to reach new audiences, master your sales pitch, and learn more about your target audience.
Best practices for sales cold calling
There are many ways to improve your cold calling strategy. Here are some must-know tips.
Know who you're calling: Even though you're calling a total stranger, knowing a bit of their business background can solicit a positive response.
Don't be too scripted: While cold calling scripts can go a long way, you don't want to sound robotic. Leave some room to improvise and respond.
Accept rejection: Not every cold call is a success. Learn to accept rejection gracefully – you never know when you can follow up in the future.
Fascinating sales cold calling statistics
1. Cold calling has a 2% success rate.
On the upside, cold calling a quality lead has a higher success rate at 20%.
[Source: financesonline.com]
2. Organizations who believed that cold calling is no longer effective experienced 42% less growth than those who believed otherwise.
Even though it takes an average of eight cold calling attempts to reach a prospect, you never know when you'll succeed.
[Source: financesonline.com]
3. 69% of buyers report accepting one or more cold calls during 2019.
The 27% of sales reps who still believe the tactic is effective were right!
[Source: smallbizgenius.net]
4. 82% of buyers say they have accepted meetings with salespeople after a series of contacts beginning with sales cold calls.
Don't forget – it may take up to five successful follow-ups to seal the deal.
[Source: smallbizgenius.net]
5. 93% of the potential success of your cold call is attributed to the tone of your voice during the conversation.
Active listening can help you determine how to respond to a prospect.
[Source: financesonline.com]
6. Prospects won't listen much more than 30 seconds to a cold call message.
Each additional second used beyond your 30 decreases the chances of connecting with customers by 2%. If using cold call scripts, make your opening lines as engaging as possible.
[Source: resourcefulselling.com]
7. Only 37% of prospects in a HubSpot survey feel salespeople who'd made cold calls to them had delivered information relevant to their needs.
Ironically, 75% of the sales reps interviewed believed they did an excellent job!
[Source: resourcefulselling.com]
8. Successful cold calls have 50% longer uninterrupted bursts of talking.
If you want to make an uninterrupted sales pitch, experts suggest not surpassing 37 seconds of talking!
[Source: saleshacker.com]
9. If you make a cold call on a Friday afternoon, you have an 8.7% possibility of closing the deal.
[Source: saleshacker.com]
10. Cold calling statistics show that 87% of sales prospects claim that sales representatives make cold calls without learning the prospect's needs.
Without getting to know your current prospect, your chances of rejection shoot up to 98%.
[Source: saleshacker.com]
11. 27% of sellers believe cold calling is one of the most effective ways to get new clients/customers.
[Source: getvoip.com]
12. Research shows that 96% of buyers say they're most influenced by cold calls that show the value their products/services will offer them (value proposition, etc.)
In line with this, 66% of buyers who feel their caller highlighted solutions to their business problems scheduled a follow-up.
[Source: getvoip.com]
13. 82% of buyers accept meetings with sellers who cold call.
[Source: fitsmallbusiness.com]
14. 49% of buyers still prefer cold calling.
[Source: fitsmallbusiness.com]
15. 75% of surveyed executives are willing to make an appointment or attend an event based on a cold call or email alone.
It helps to make your prospect an offer they can't refuse!
[Source: close.com]
16. 90% of CEOs say they never return cold calls or cold emails.
[Source: zety.com]
17. About 72% of all cold calls don't get through to a human being.
[Source: zety.com]
18. 91% of cold emails are opened the day after they're sent.
80% of consumers still prefer to communicate via email.
[Source: zety.com]
19. Research by Leap Job found that only 2% of cold calls result in an appointment.
Ovation Sales Group found that the average salesperson prospects for six-and-a-quarter hours to set one appointment.
[Source: salesforce.com]
20. LinkedIn found that less than 2 percent of cold calls resulted in a meeting.
Research by Baylor University found that only for every 209 calls made, only one appointment or referral was set.
[Source: salesforce.com]
Want even more sales statistics?
To craft an effective prospecting strategy, you'll have to know more than just these sales cold calling statistics. Here are a few more guides that can help you out.
Conclusion
Despite what you may hear, cold calling is not dead and can even give your sales team a boost. Use these 20 sales cold calling statistics to give your marketing strategy a much-needed makeover.
Want to get even more ahead of the game? Use Dooly to guide every sales call. Get a Dooly demo.
FAQ
What percentage of cold calls result in sales?
On average, cold calling only has a 2% success rate.
Is cold calling still effective in 2022?
While success rates for cold calls are relatively low, getting to know your list of prospects and their pain points can significantly increase your chances of making a sale.
How long does it take to make 100 cold calls?
Depending on whether you use a dialing system, it can take between one to five hours to complete a hundred cold calls.
How do you make cold calls?
How you make prospect calls will depend on whether you have a script or room to improvise. Whatever the case, paying attention to how your prospect responds and catering directly to their needs can increase your success rate.
---
Join the thousands of top-performing salespeople who use Dooly every day to stay more organized, instantly update their pipeline, and spend more time selling instead of mindless admin work. Try Dooly free, no credit card required. Or, Request a demo to speak with a Dooly product expert right now.
Close deals on repeat with a guided sales process you'll actually use.
Get fresh sales tips in your inbox
Download the 2022 Sales Happiness Index