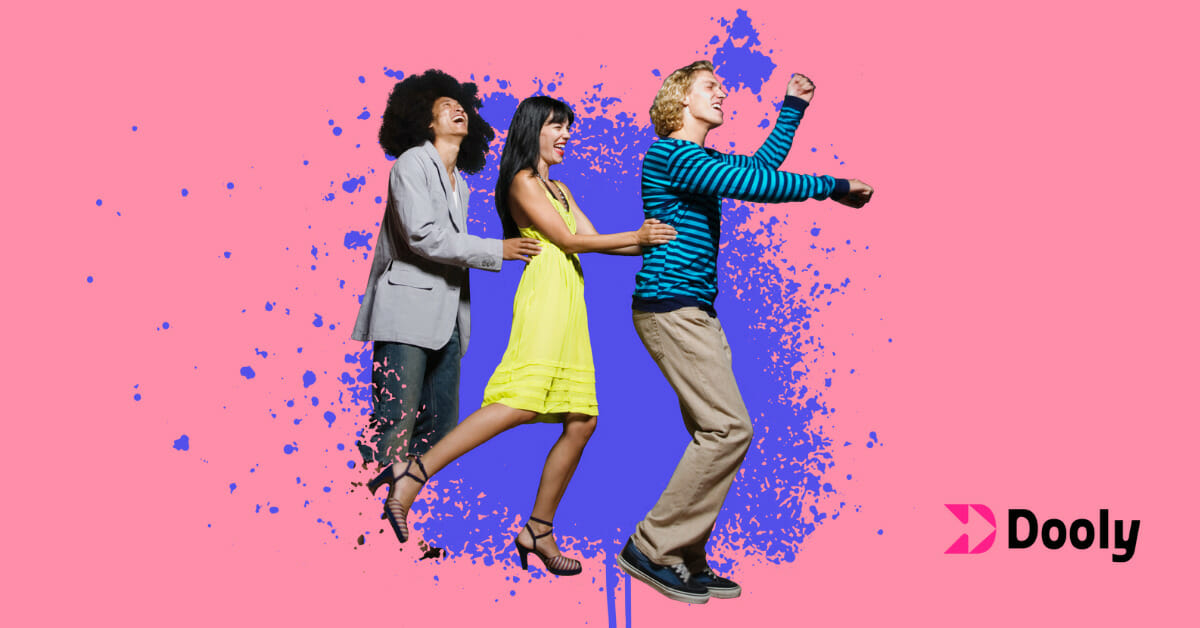 Following up isn't the nicest part of the job – we get it. Most sales reps will avoid following up out of a fear of rejection or a reluctance to receive honest feedback that could mean that one's sales strategy is due for an upgrade.
But employing a good follow-up strategy could very well be a powerful tool – perhaps even the key to success. After all, only 2% of sales happen during the first point of contact. And if you fail to follow up, you can lose up to 98% of potential sales!
In this blog, you'll learn about the importance of follow-up and gain some actionable sales advice as well. Plus, we give you insight into the state of sales follow-ups with our list of sales statistics below.
The art of the sales follow-up: 5 best practices
There is always room for improvement, even for the most effective sales managers and high-performing sales teams. Here are five ways you can get the most out of your customer interactions and make a positive influence on their buying decisions:
1. Respond within 24 hours
Time is money, as they say. Make sure to respond to leads with an email, SMS, or even a phone call within 12 to 24 hours. But don't just call to say hey, take the opportunity to clarify any questions or concerns your prospect may have as well.
2. Always Add Value
One effective way to nurture leads is by adding value to your follow-ups. For example, you can include helpful infographics in your emails or offer links to downloadable guides and supplementary relevant content. Always aim to have value-adding, and meaningful conversations throughout the selling process.
3. Schedule Your Follow Ups
According to Wordstream, it can take between 7 to 10 touches till you see a conversion. Having a schedule helps you maintain consistent communications with your customer base while also keeping you from overdoing it and pushing potential customers away.
Finally, a sales process that gives you the freedom to sell.
Use Dooly to keep your deals on track, and your manager off your back.
Try Dooly for free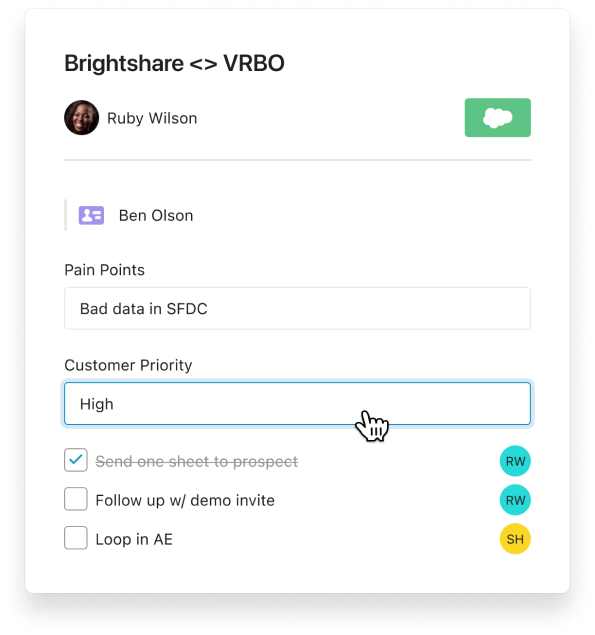 4. Close with a clear next step
Successful salespeople end their sales pitches and follow-ups by informing their prospective clients of actionable steps they can take. For example, you can schedule a future conversation, invite your prospect to like and follow your socials pages, or get them to answer a quick form.
5. After a call, send a summary email
Want to make a happy client even happier? Make them feel like you understand their needs with a simple follow-up email.
At the end of a call, write a quick summary of your last conversation. You don't have to summarize your entire conversation history. Just recap your last call.
Doing so can show a client that you're capable of hearing them out and taking note of their wants and needs, and it allows you to hold your prospective client accountable for their promises.
15 key sales follow-up statistics for 2022
1. Only 2% of sales happen during the first point of contact.
Fail to follow up and you can miss out on 98% of your sales!
[Source: IRC Sales Solutions]
2. 44% of sales representatives give up on their prospects after the initial conversation.
But, as we mentioned, it can take the average sales rep up to 10 tries to see a potential customer turn into a buyer!
[Source: IRC Sales Solutions]
3. Only 8% of sales professionals follow up 6 or more times.
92% of sales reps stop after their 5th attempt (or less).
[Source: IRC Sales Solutions]
4. 60% of customers reject offers four times before making a purchasing decision.
In sales, persistence pays off.
[Source: Invespcro]
5. 42% of prospective customers say they would be more likely to make purchase decisions if their sales reps kept their promise and called back in a timely fashion.
Thus proving that success rate is directly related to response rates.
[Source: Invespcro]

6. Sales professionals who follow up within 24 hours of their initial contact attempt get an average response rate of about 25%.
[Source: Yesware]
7. 66.7% of sales reps say they have only reached out to 250 or less sales leads in the span of a year.
[Source: Spotio]
8. Over three-quarters (85%) of prospects say they aren't satisfied with the contact attempts they've received over the phone.
Maintaining customer satisfaction, even over the phone, is massively important if you want to achieve higher customer retention rates.
[Source: Spotio]
9. 75% of online buyers say they hope to receive 2-4 phone calls before a company throws in the towel.
While you don't want to be too pushy, when it comes to social selling, more is better. To see better sales figures from your online buyers, make an effort to improve your contact rate.
[Source: Invespcro]
10. Email marketing can double the ROI you can expect to get from cold calling.
But remember: A third of recipients consider opening an email primarily because of the subject line.
[Source: IRC Sales Solutions]
11. B2B buyers are no longer swayed by words like "reports", "forecasts", and "intelligence".
Want to increase your B2B sales with good copy? Use the words "you" and "we" more often when speaking to B2B companies. "You" makes prospects feel like more than just a sales goal – it implies that you care about their success as well. "We" can make prospects feel like you'll be with them every step of the way.
[Source: ZoomInfo]
12. The highest number of email opens happens between 2 pm and 5 pm.
But based on reply rates, the best time to fire off an email is 1 pm. When planning your email campaign, make sure you take timing into account as well.
[Source: ZoomInfo]
13. 70% of sales reps will only send one email to prospects. However, more emails can get you a 25% chance of getting a response.
[Source: Zety]
14. 50% of buyers go for the vendor that replies first.
Don't let a potential customer slip by – respond as soon as you can.
[Source: Salesmate]
15. 42% of sales reps feel like they need more information going into making a sales call.
This is where good sales training comes in. Sales organizations need to turn their sales reps into capable sales professionals before sending them out to make cold calls and emails. Otherwise, you can't expect a lot of them to be closing deals any time soon.
[Source: Salesmate]
Conclusion
Following up is an essential but often overlooked part of the sales process. If you want to achieve better sales success in 2022, consider taking a closer look at your team's follow up strategy.
And if you're looking for a powerful sales tool that can improve your sales strategy and help you reach your sales quotas, check out the #1 trending sales software on G2. Demo Dooly today.
Want even more sales statistics?
Not interested in sales follow-ups? Check out our other must-read articles on sales statistics, from sales funnel statistics to sales forecasting statistics in 2022.

FAQ
How many follow-ups do you need to close a sale?
A study by Brevet found that the vast majority of sales need at least five follow-ups on average to close a deal.
What percentage of salespeople never follow up?
Nearly half (48%) of salespeople never follow up.
How many follow-up emails is too many?
The optimal number of follow-up emails to send out is two to three.
---
Join the thousands of top-performing salespeople who use Dooly every day to stay more organized, instantly update their pipeline, and spend more time selling instead of mindless admin work. Try Dooly free, no credit card required. Or, Request a demo to speak with a Dooly product expert right now.
Close deals on repeat with a guided sales process you'll actually use.
Get fresh sales tips in your inbox
Download the 2022 Sales Happiness Index