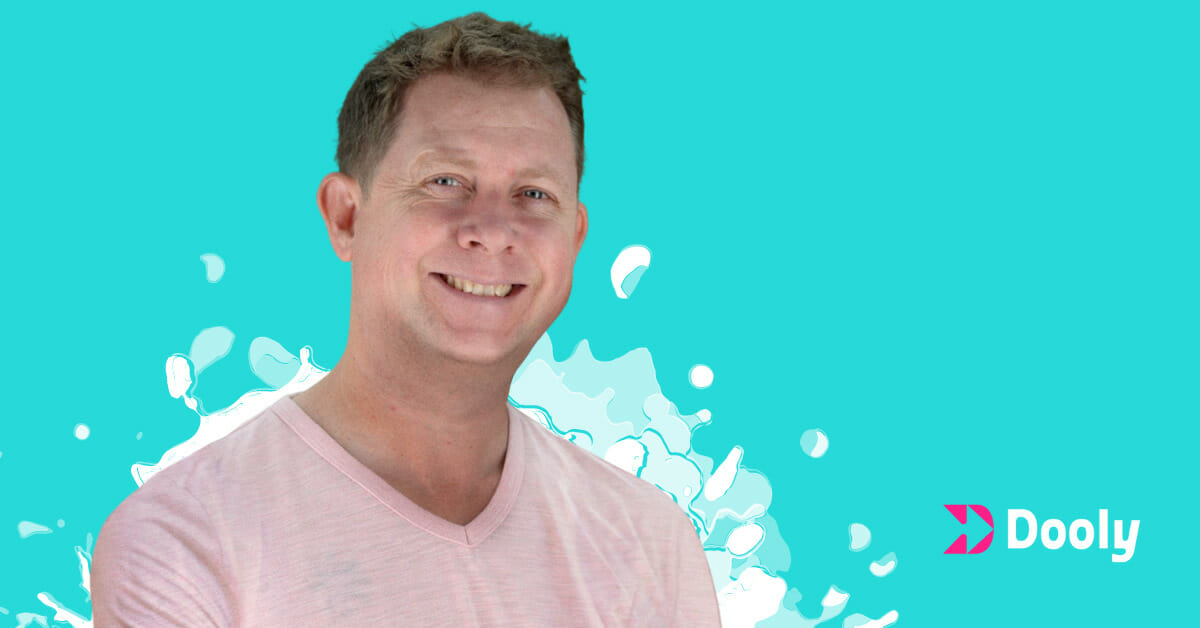 50% of sales reps continue to miss quota. And we just entered a bear market, which will not help that number.
In a recession, clients get more selective about what they are going to buy. It's unlikely that your sellers will close a deal by saying "Hey, I've got this thing that everyone wants, you should buy one too." 
Even other persuasive tactics, such as scarcity or reciprocity alone are not going to be enough to close deals. Your team is going to need a lot more. They'll need to problem-solve for people.
If as sales leaders we want to help our teams win more deals, then we must:
Create systems to ensure sales reps hit quota by solving problems
Build better buyer relationships
Power a sustainable growth engine
I want to share with you the right questions to ask while hiring new sales reps and the frameworks to match sellers to buyers. I'll also talk about how sales leaders can ensure better fits in a bear market—and win during a recession.
The First Task of a Seller: Problem-Solve
Problem-solving means being able to connect to a prospect's problem and story-tell. In a recession, the successful sales reps will turn the problem into a series of stories and add these to their sales repertoire. To do that, they need to first understand the product they're selling.
Selling successfully is not just going to be a matter of knowing the product or prospect, but also the industry. Selling to the construction sector? It'll be helpful to know how the recession is affecting the costs of construction materials or what kind of projects are being put on hold. Buyers will trust the perspectives of sales reps who have an informed opinion of the buyer's pain points.
Let's understand problem-solving in sales with an example.
Say you run a construction company and a huge time sink is logging information about new building materials into a list of vendors. Now, there is software that can partially automate this task. A sales rep from the software company reaches out to say "Hey, we have this tool to help you automate list-building."
A sales rep from a competitor brand reaches out to say "We'd love to understand what tasks take away a chunk of your productive hours and see if we can reduce them. Efficiency is possibly the only driver for growth in a recession."
The second sales rep starts with a problem-solving mindset. And she adds context. It's a good bet that she'll be the one to land the deal.
The sales rep that has the most tangential information, the one who can carry out conversations that branch out into different sectors—and do it with passion and conviction—is going to get deals across the finish line.
Your sellers don't just need to have baseline information, they need to adjust to the needs of the buyer with a higher degree of fidelity. We are evolving into a world where there is no guarantee that the buyer is buying—in that world, sellers must tune into their buyers' problems, offer solutions, and love what they sell.
Employee-Company Fit Ensures Reps Solve Problems
It all starts with an employee-company fit. This fit is more important in the recession than it has been in the past because now winning won't be an obvious outcome—it will be earned through mutual trust.
To get this employee-company fit, you have to:
Ask salespeople the right questions when they're joining the business
Identify seller personality traits
Coach reps to hone their skills.
Different salespeople bring different skills to the table. Make sure those are aligned with what you want to help your customers achieve while evaluating an employee-company fit.
You can have five reps who are all different, but successful, because they lock-in on their superpowers. These superpowers can be anything that helps them come up with solutions — empathy, listening skills or even an expert ability to find insights in data.
For instance, a few years ago a colleague and I were very different in terms of what we did in our sales process. We approached the sale from a different angle but we both got the same results. We were both able to figure out what it was in the market that made us passionate, and that made us good. We were both employee-company fits.
How a Buyer-Seller Fit Helps Win More Deals
When you have an employee-company fit, it becomes much easier to sell because you have passionate salespeople with distinct skill sets. But there's one more step between a passionate sales pitch and a closed deal—a buyer-seller fit.
A buyer-seller fit is pure chemistry. Think back to when you first met the person you fell in love with, you must have noticed a tingle — a vibration almost. There's the same chemistry between a buyer and a seller. There's a compulsion to want to spend time together to figure out how they can work side-by-side. Your sellers have to try to create that tingle within the person they talk to. If they get that right, they're going to have the highest likelihood of success.
As a sales leader, there are tangible ways to ensure this buyer-seller tingle.
Step one, see which of these your salespeople relate to:
the people
the problem
the product
the market
the person they need to have conversations with on a regular basis
If you find a high degree of compatibility in one of these areas, match them with seller profiles that have similar inclinations—and see that chemistry spark.
Let's look at this with an example of two sellers. Greg vs Jackie:
Jackie came from Sales Ops so she understands that persona and can relate to problems sales operation leaders have. It's best to assign her to buyers that have a similar customer profile—director of sales, sales operations analysts, and sales managers.
Greg came from enterprise sales and can understand the problems of an enterprise salesperson. Assign him to bigger accounts and upselling to existing enterprise clients.
Understand the professional history of your salespeople but also understand the secondary signals of both the seller and the buyer to create the best fit. This is going to be harder to figure out for the companies but worthwhile if they can.
But matching sellers to buyers can be a labor-intensive process. So how do you create a system around it?
Creating a System for Repetitive Sales Success in a Recession
Think of a successful system as a three-ladder process, where the first rung is the product-market fit. A product-market fit ensures that there is a demand for the product you're building and that it solves problems.
The second rung is the employee-company fit. An employee-company fit ensures that the sellers you're hiring have a passion for what your company is building.
The third rung is the seller-buyer fit. The seller-buyer fit ensures that your sales reps sell to people they can talk to and relate with. This fit goes beyond the internal systems of your company and connects with people outside it— buyers, clients, and even brand advocates.
If you can successfully transition up and down this ladder you're going to have more success. Even in a recession.

---
Join the thousands of top-performing AEs who use Dooly every day to stay more organized, instantly update their pipeline, and spend more time selling instead of mindless admin work. Try Dooly free, no credit card required. Or, Request a demo to speak with a Dooly product expert right now.
Close deals on repeat with a guided sales process you'll actually use.
Get fresh sales tips in your inbox