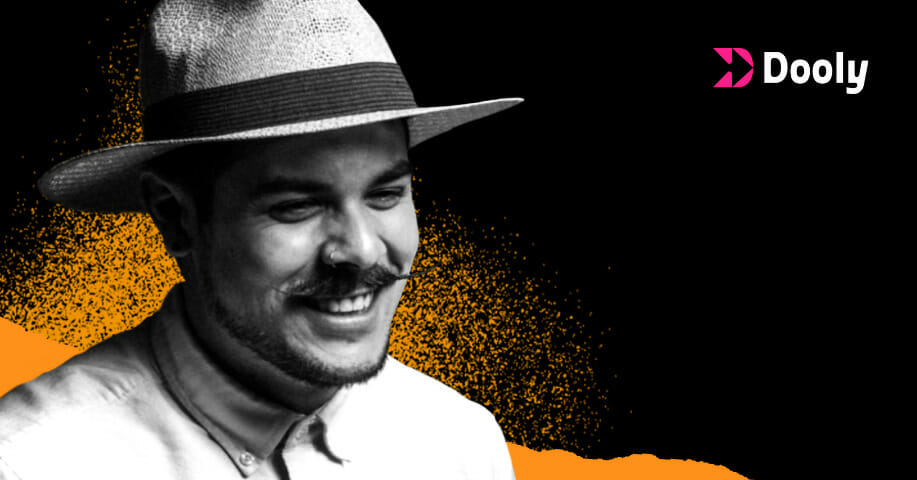 Sales reps often get bogged down in extra work, but they'd rather be doing what they do best — making sales. So when Byron saw that Dooly could save his team time spent in internal meetings or updating client records, he was intrigued.
Then he did the math on what that extra 5-hours-saved-a-week could actually look like for his sales team.
That's when he had this "holy s#*t" moment.
Setting the Stage
Byron Sierra-Mattos was a senior AE at Apollo.io, a fast-growing lead intelligence and sales engagement platform backed by Sequoia Capital and other investors. The company has tripled its revenue over the past year, amassing over 1 million new users and increasing its weekly active users by more than 400%.
Like any fast-paced company, Apollo.io was setting some ambitious revenue goals. The company's 40 sales reps run some nine to 14 demos a day. But to Byron's mind, one thing was causing serious friction for him and his team — inputting client information fields into Salesforce.
"There's no time to copy/paste notes later," Byron says. "It would literally be a full-time job to fill in Salesforce with 14 demos a day."
Reps Were Overwhelmed By the Existing Data Input Process. But Management Needed More (Better) Data.
Apollo.io was revamping its sales process to bring more qualified lead info in, sooner. Management needed access to all kinds of data, like CRM preferences, account notes, contract details, and other vital information.
The problem? From the sales rep's POV, collecting all that data while simultaneously running a demo can feel like a juggling act.
"I'm in a demo and I'm literally figuring out where to put my information instead of paying attention here," Byron says.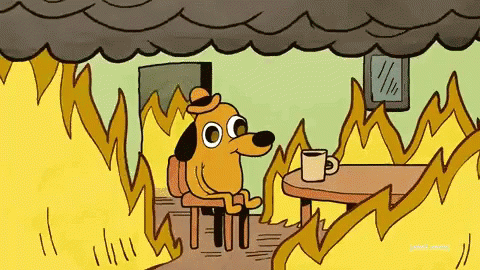 That disconnect — between management's need to collect info and the reps' lack of time — is the sort of thing that can become, uh… problematic.
For Byron, the layout of the Salesforce forms the rest of his team were using wasn't working for him. Aspects of the layout and info fields didn't follow his workflow. Eventually, he resorted to taking notes in the Notes App on his computer. He even gave his manager an ultimatum, of sorts: either they let him continue doing things his way (and hitting 137% of his quota), or they free up 3 hours to enter info into Salesforce.
But when your reps are feeling overwhelmed, even the prospect of changing processes can seem threatening. Or, as Byron put it, "I'm too busy to look at a tool that's going to save me time."
Record Keeping that Works for Reps and Management
Byron knew he needed to make a change.
The challenges he faced getting info into Salesforce were starting to result in fewer leads being sent his way. Byron wanted to capture those leads for the sake of his own career and income — and he also wanted to help Apollo better understand what was going well and what could work.
After adopting Dooly, Byron immediately saw an improved relationship with his manager. Byron excels at closing, so that was never the issue. But where he was lagging behind was in capturing and placing usable customer data into the sales pipeline.
With Dooly, his boss no longer had to take the heat for Byron's unconventional note taking. Byron was helping the company fill the sales pipeline more consistently, without sacrificing hours of valuable selling time.
Dooly's sales templates were also a game changer. During onboarding, Byron walked through the process of creating a customized sales template he liked that also captured mandatory data with a Dooly Customer Success Manager — something that made a world of difference.
But note taking isn't the only thing Dooly improved.
Byron says Dooly's calendar feature also helps him declutter his screen — and he now feels more relaxed dealing with fewer open tabs.
His follow-up game is also better because he can easily access information about the prospects.
"With Dooly, I actually do know if [prospects] use Hubspot or Salesforce. I actually do know if they're in contract with Seamless or Lusha [Apollo's competitors], because I actually do know where the notes are supposed to go. It's also made my follow-up game a lot stronger because I can address specific things we talked about."

Byron Sierra-Mattos, Team Lead & Senior Account Manager at Apollo
He's also relieved knowing that Dooly makes the AE-to-Account Manager (AM) handoff smoother. With centralized note taking, AMs at Apollo no longer have to sift through months of records just to guess which CRM the account uses — making Dooly a natural antidote to siloed selling.
Easier Data Entry Means More Selling Time for Reps and a Happier Management Team
The role of the average salesperson has only become more time-sapping. For starters, take the fact that 41% of the sales workday is spent not selling — something AEs like Byron understood all-too-well.

Happy Records, Happy Byron
5 Minutes Per Opp Saved Leads to Massive ROI
There's nothing more disruptive to your employee's concentration than a sales process that requires them to jump back-and-forth between apps — taking them out of their flow.
By Byron's estimates, Dooly saves an hour a day in unnecessary tasks over the course of 9 demo calls. He's run the math on the potential ROI of combining that hour's worth of saving with additional reductions in internal meetings; it means 320 of new opportunities generated for his sales team.
Improved Communication for Handoffs and Account Records
Consolidating an entire sales cycle's worth of salesforce account data into Dooly notes makes the handoff to an AM or other stakeholder more tenable, saving them tons of time scouring disorganized records.
Facilitated Processes that Scale and Adjust on the Fly
With the right data in place, the improved relationship between sales, marketing and CS means that one function can — and should — piggy back off the other.
Apollo can now call upon its up-to-date data to retool its marketing and GTM strategies. With the right data in place, the company can now ask the right questions to learn why it wins some accounts and loses others, and paint a stronger customer persona.
Less Time Scrubbing Data. More Time Making Sales and Filling the Pipeline.
Byron's peace of mind is possible for other AEs who want to limit time scrubbing data, maximize time on the phone, and rest easy knowing key account data is getting handed off to AMs.
Is your team struggling to get the data it needs into the sales pipeline? See Dooly in action and book a demo with us now.

---
Join the thousands of top-performing AEs who use Dooly every day to stay more organized, instantly update their pipeline, and spend more time selling instead of mindless admin work. Try Dooly free, no credit card required. Or, Request a demo to speak with a Dooly product expert right now.
Close deals on repeat with a guided sales process you'll actually use.
Get fresh sales tips in your inbox
Download the 9 X-Factors of High-Performing Salespeople report.
Download the 2022 Sales Happiness Index