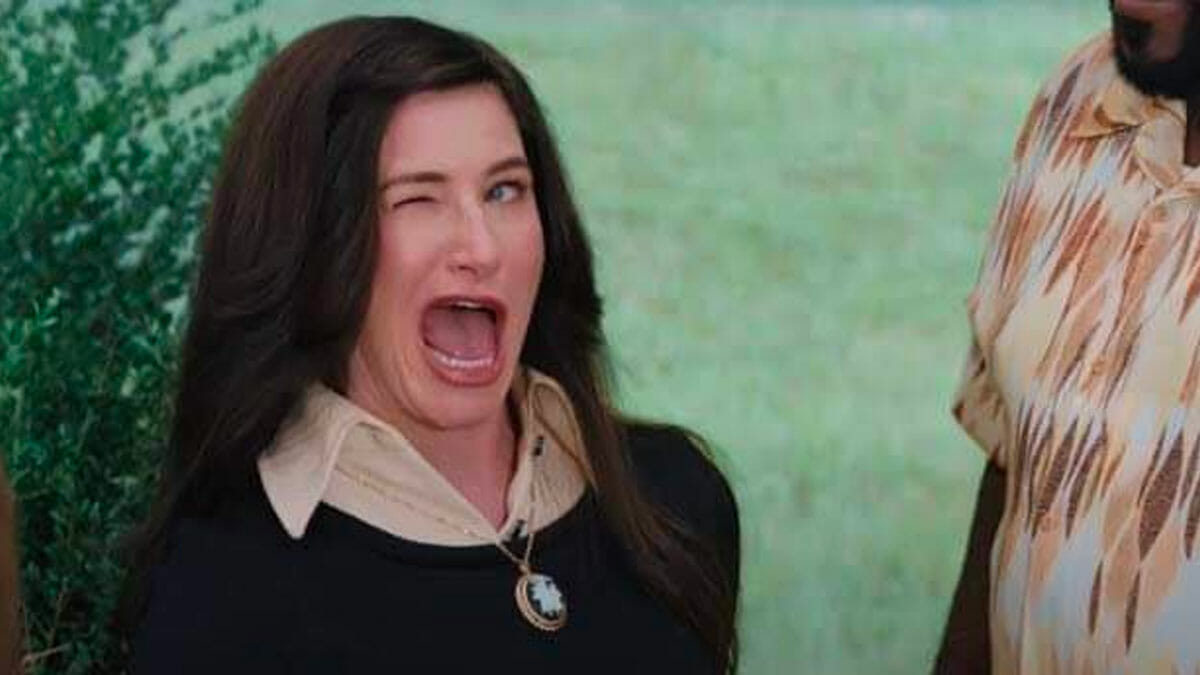 Sales is a demanding profession, and it comes with many requirements that reps are forced to follow, not to mention the whole selling thing that you just can't ignore.
One of the most frustrating is updating Salesforce, which takes time, effort, and attention away from selling, not to mention the slow-loading, clicking back and forth between tabs, and having to search high and low to find the exact data you were looking for — not the best experience overall.
This is why Dooly was invented — to make your Salesforce experience a total breeze — and why thousands of reps use Dooly to eliminate their low-value work so they can spend their time selling, (or reading articles like this), rather than spending hours on busy-work that doesn't move the needle and doesn't get anyone closer to their sales goals — a win-win, if we do say so ourselves. That's what we call sales productivity.
But if you've been struggling with SFDC grunt-work, try using Dooly, but also take a look at the following Salesforce memes, which might help brighten your day, or, at a minimum, remind you that you're not alone on this rollercoaster ride we call sales.
1. Gotta update SFDC bright and early!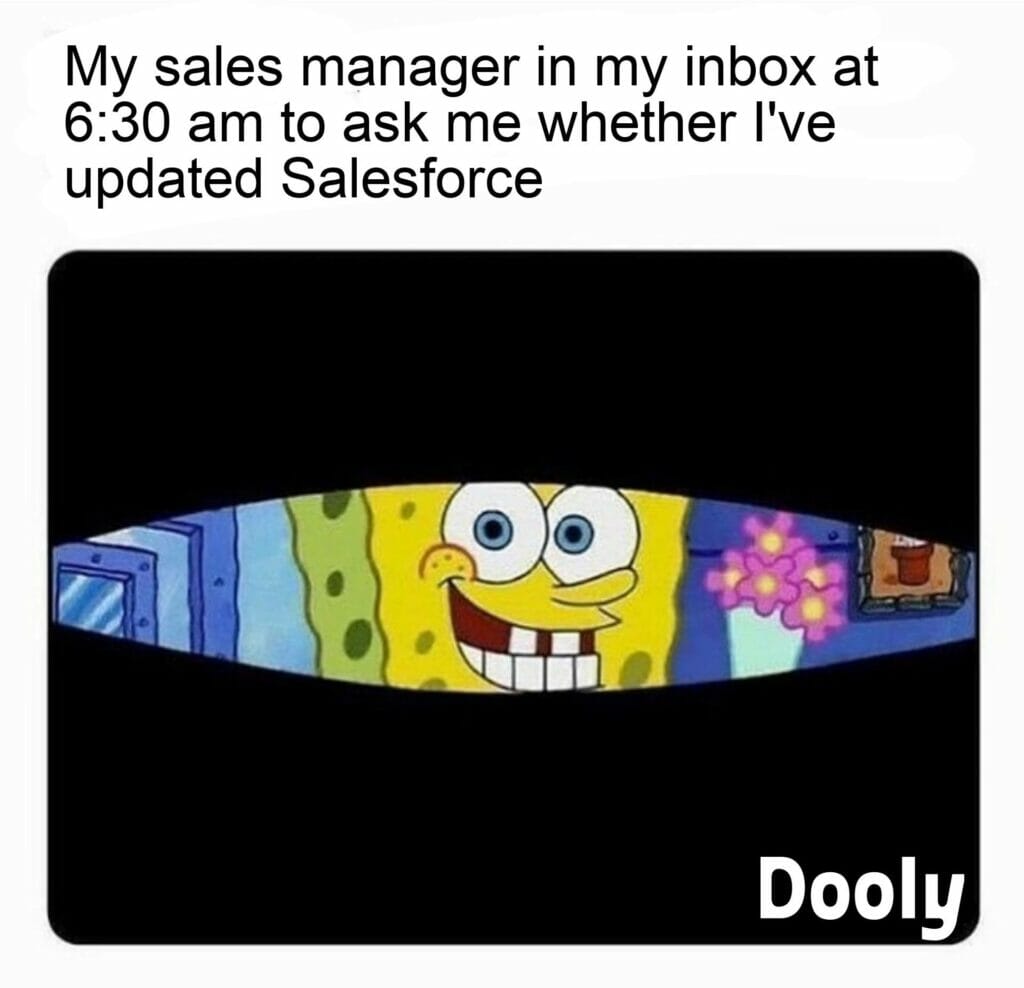 2. How dare you?!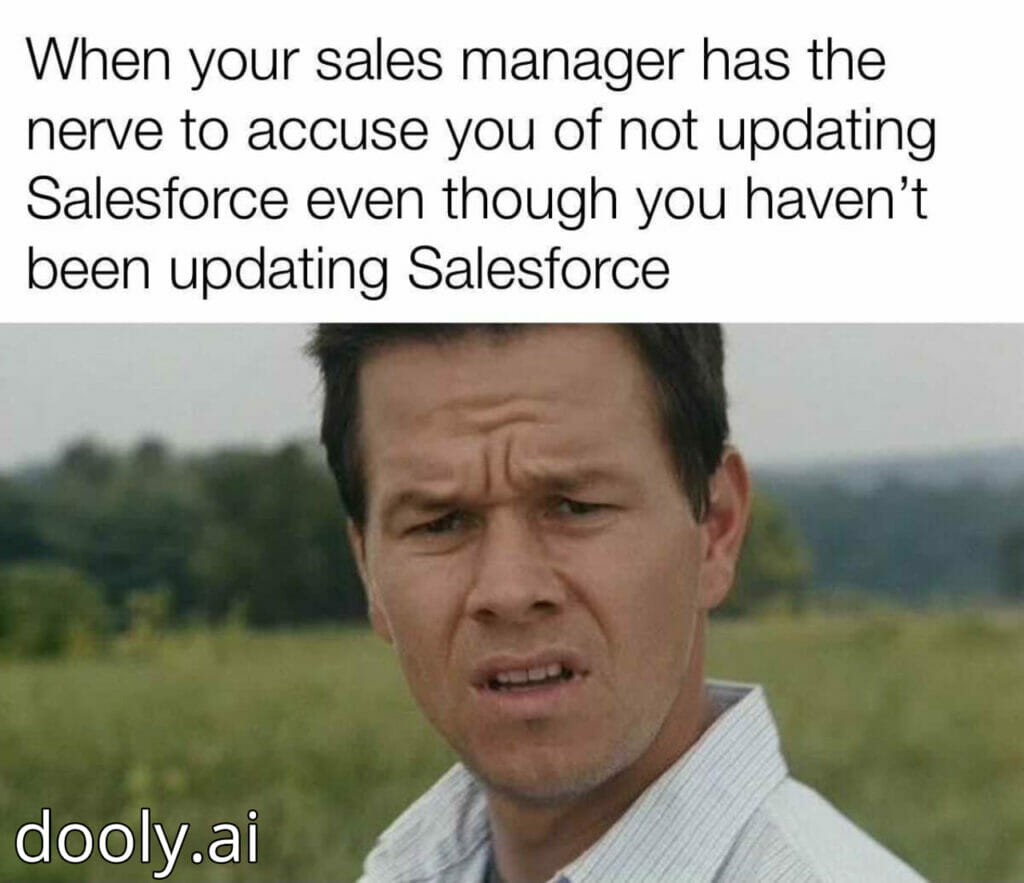 Meet your personal Salesforce assistant.
Sales is hard enough. Dooly gives you the freedom to sell by simplifying deal management and removing Salesforce stress.
Try Dooly for free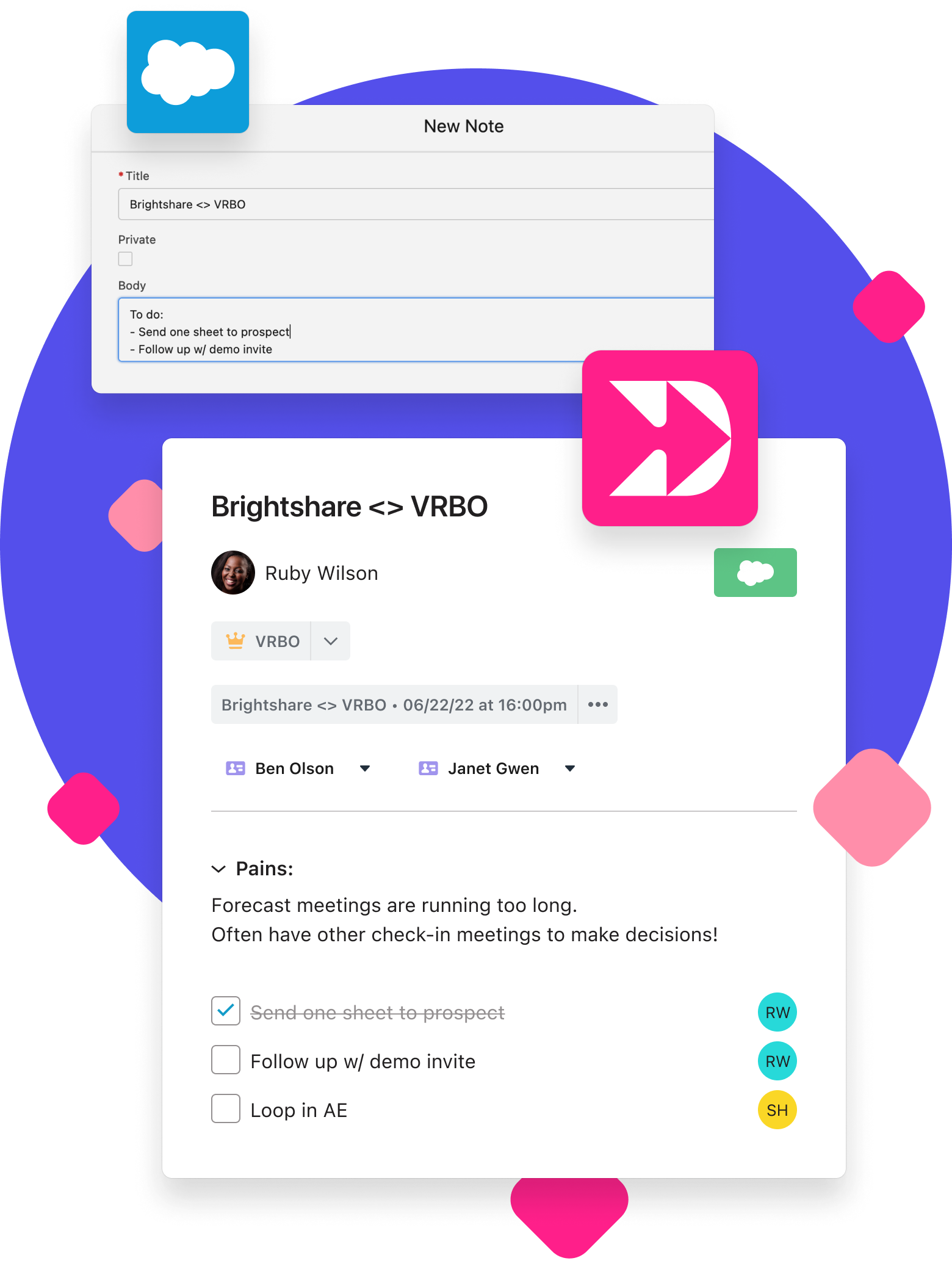 3. Time slows down when you're updating.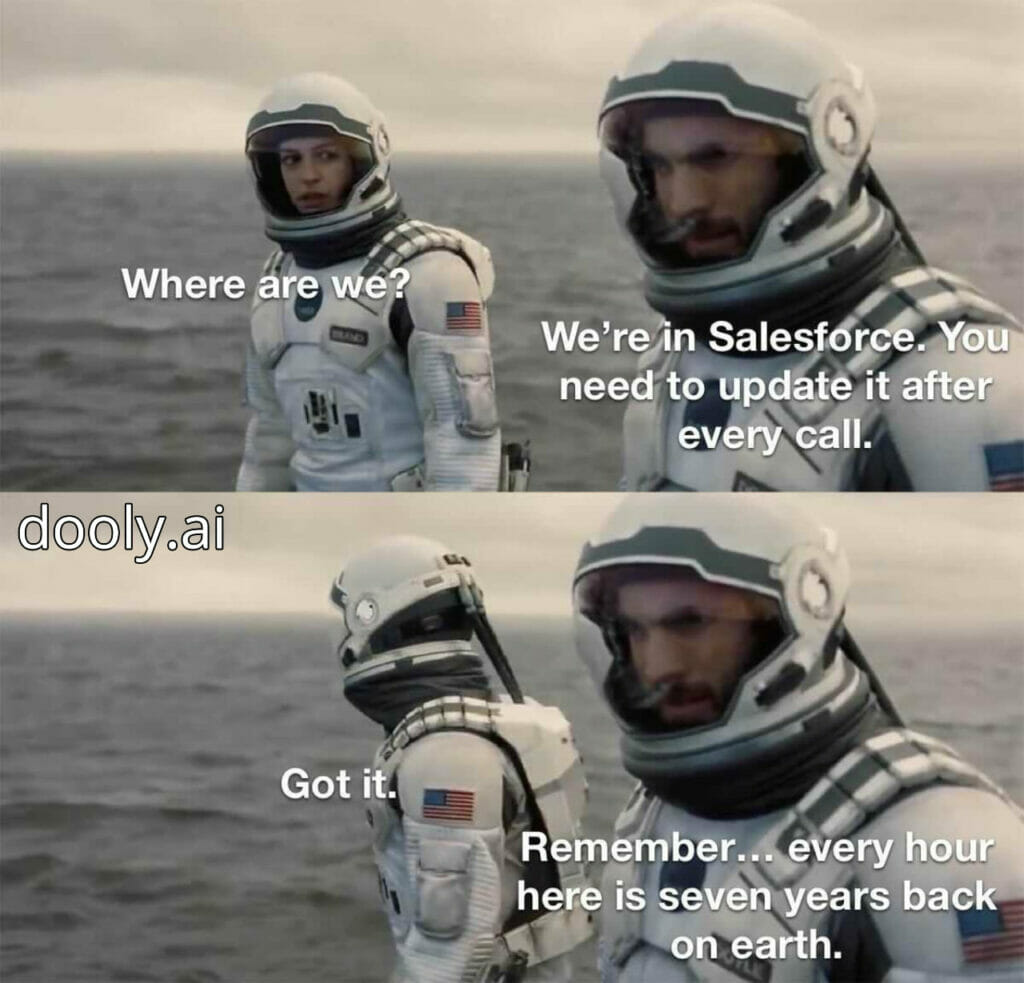 4. It can take quite a while.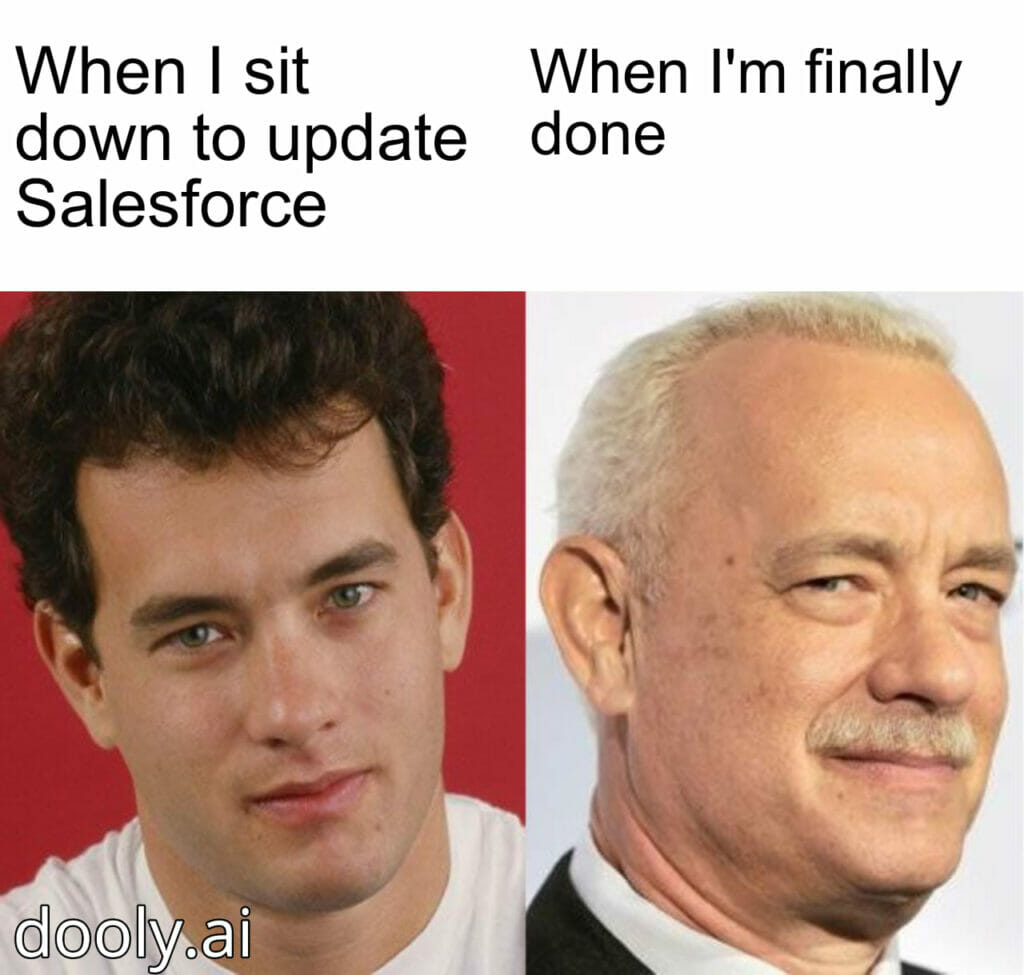 5. The absolute worst.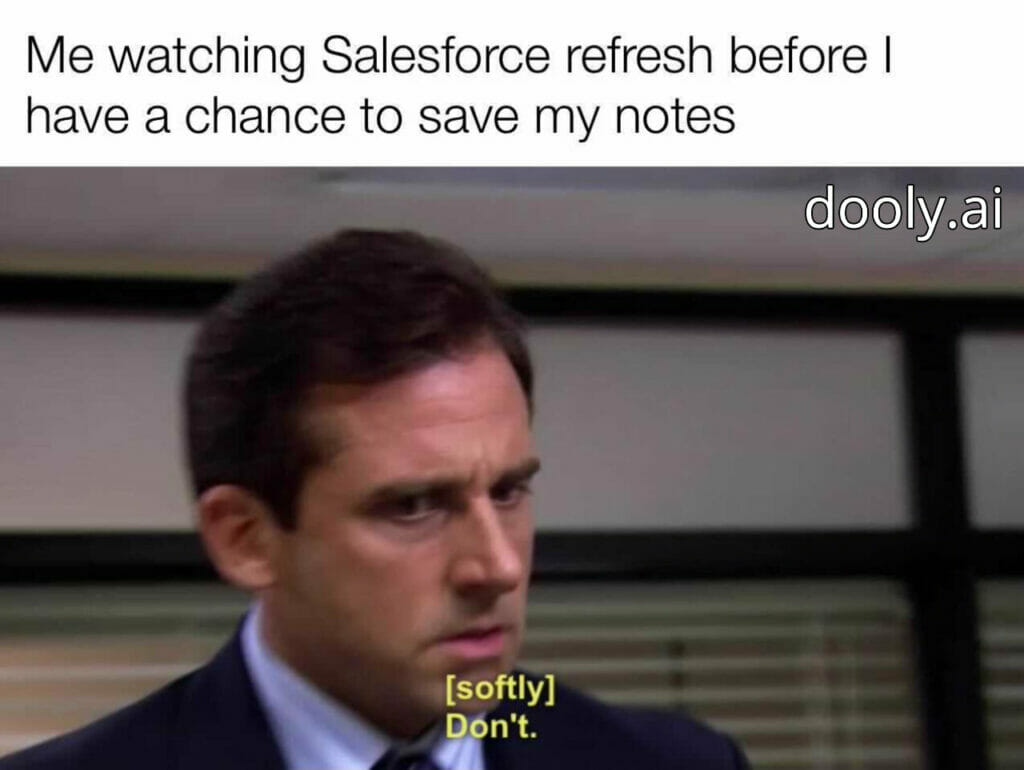 6. A bright future ahead!
7. Not again…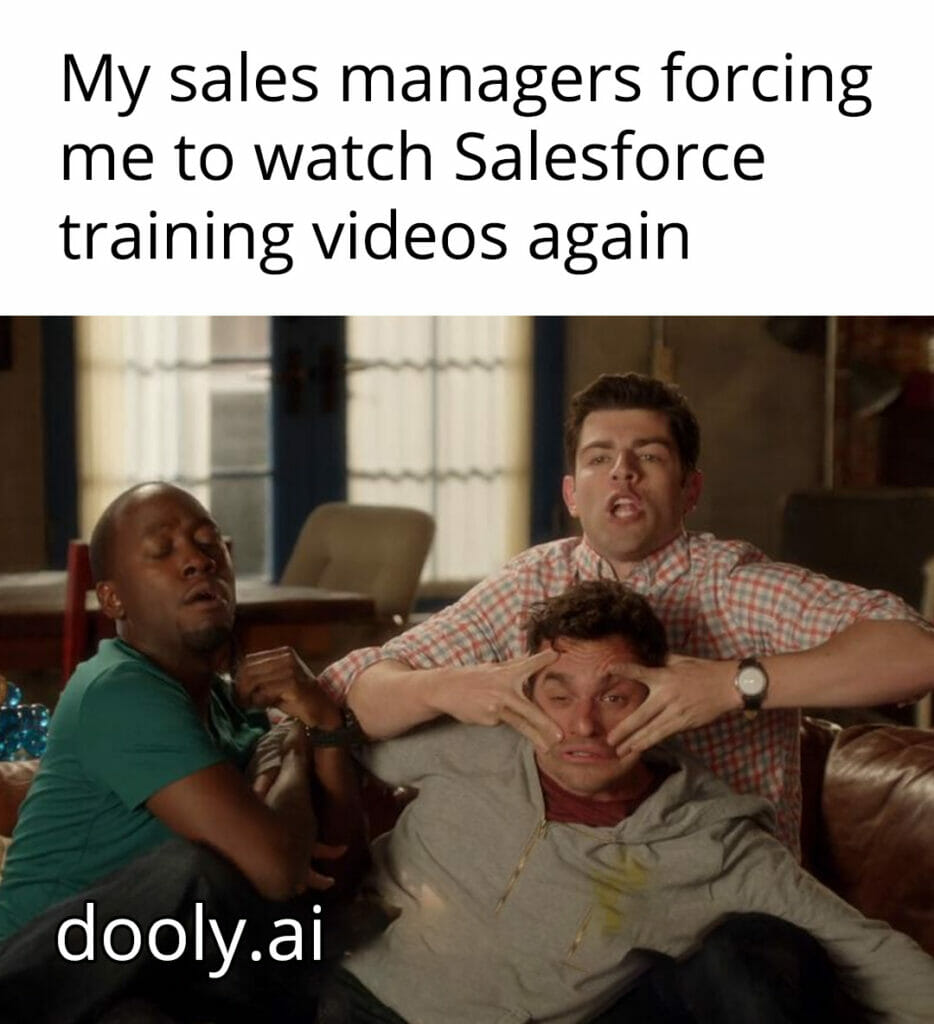 8. I'll get right on that!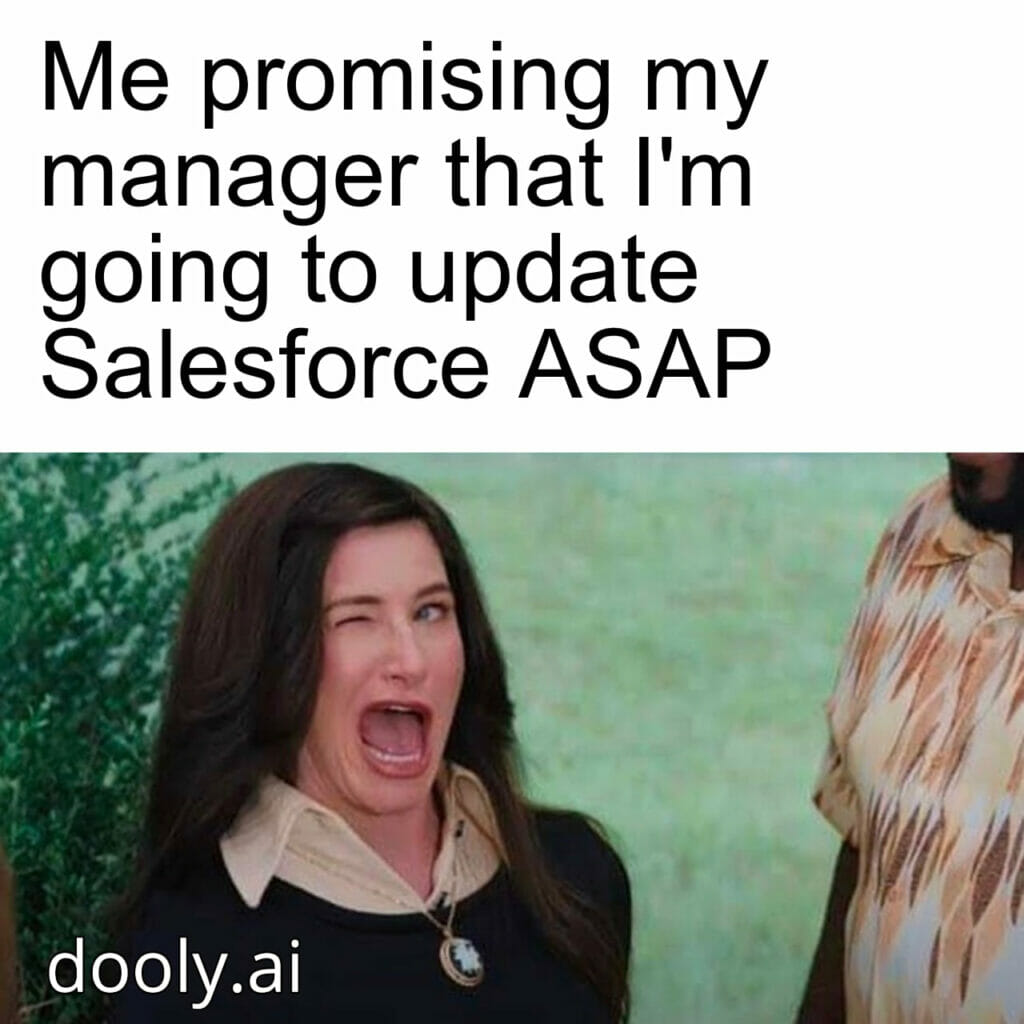 9. They're on top of it.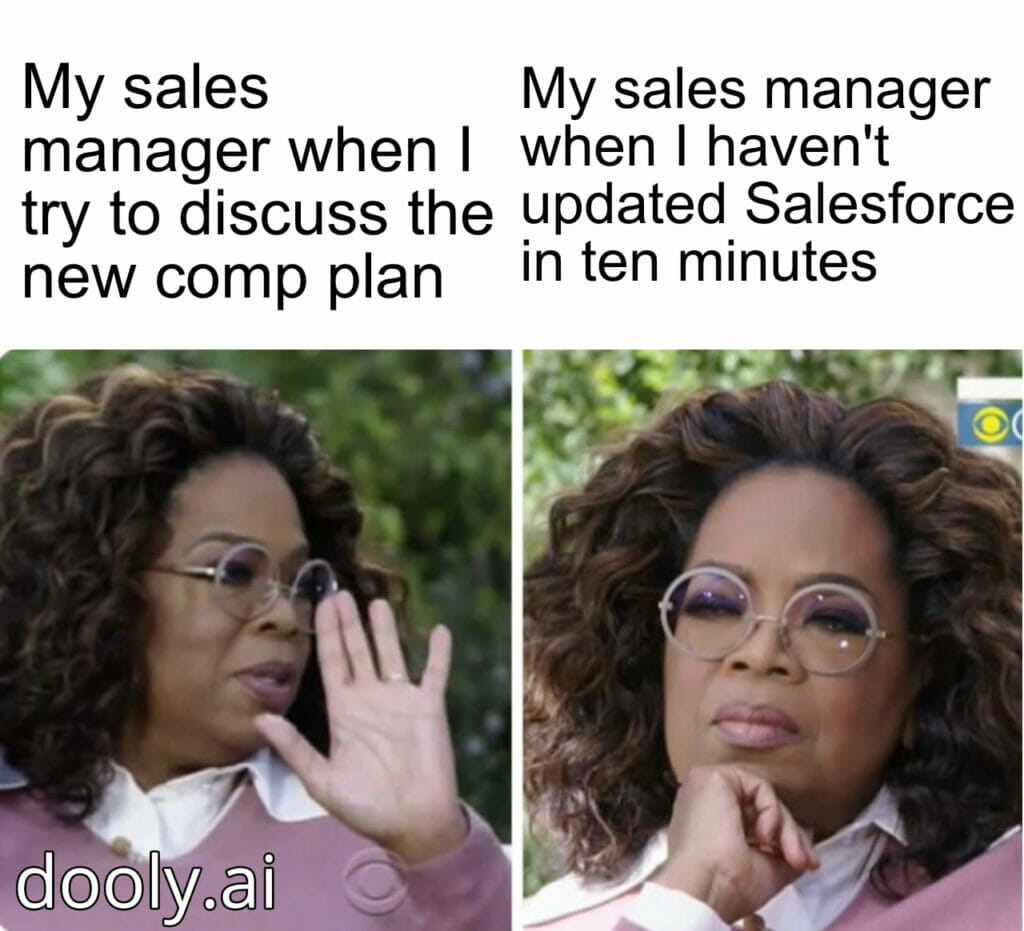 10. They can handle one, but not the other.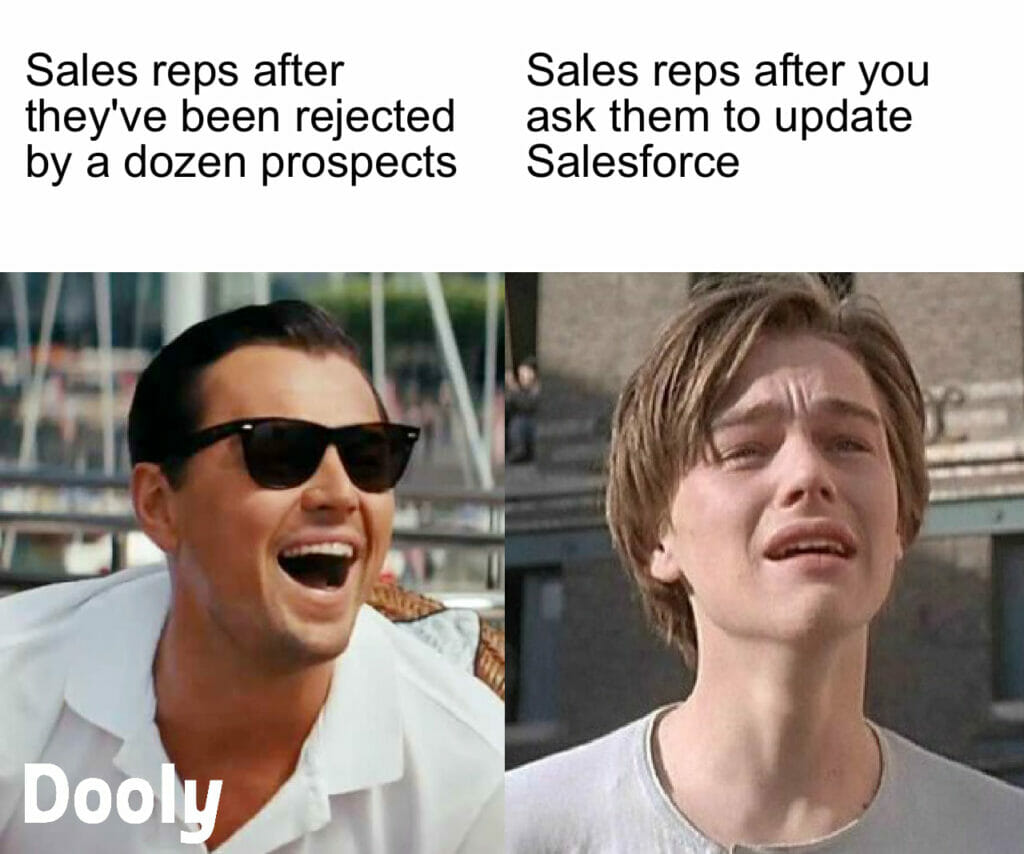 11. See ya!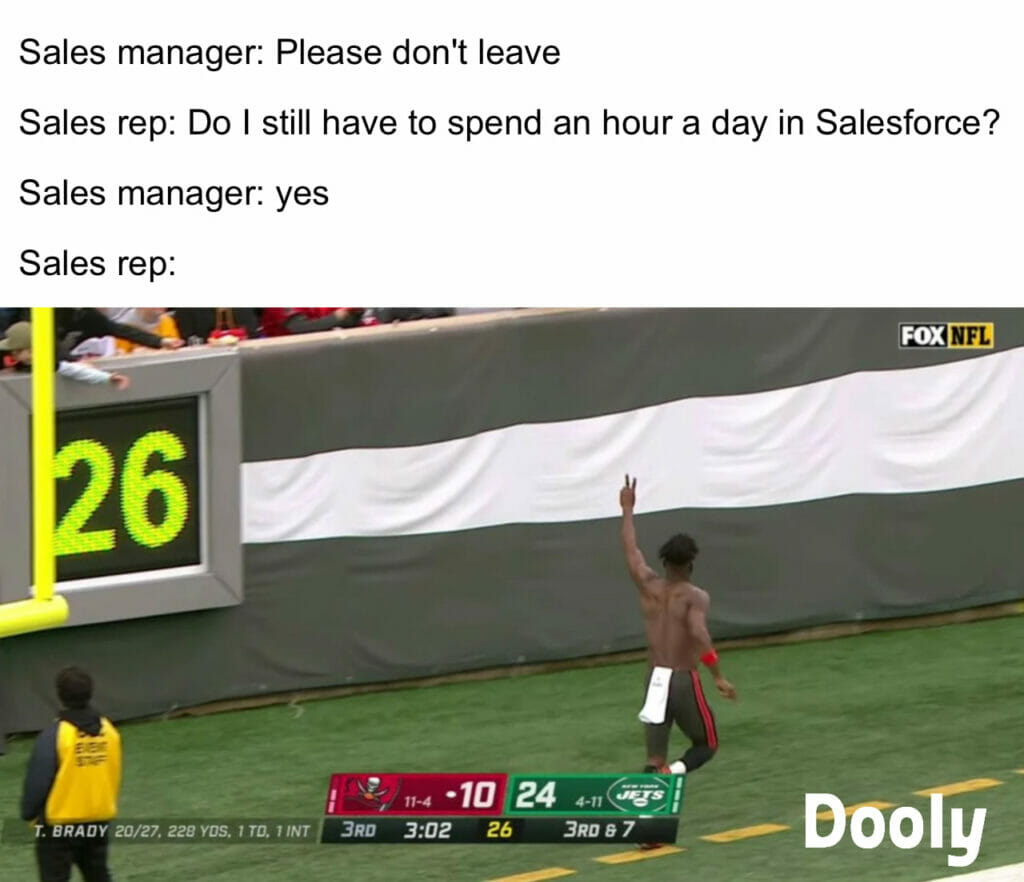 12. It just doesn't work that way.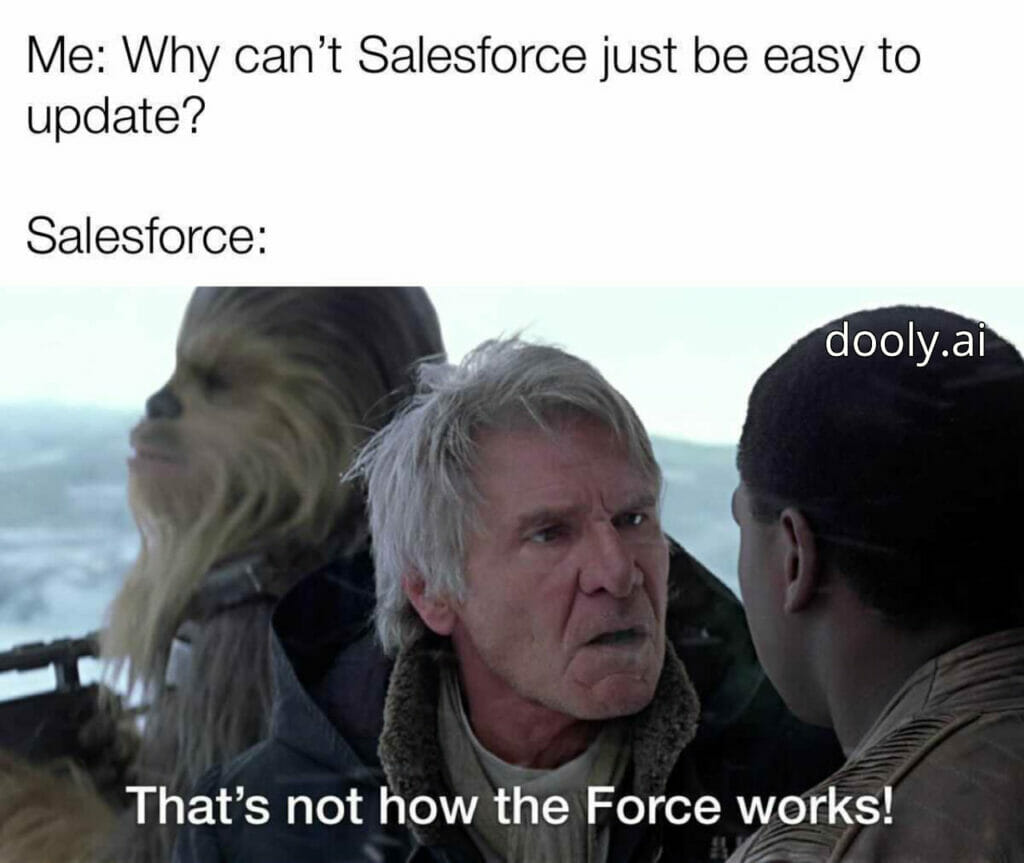 13. Never enough.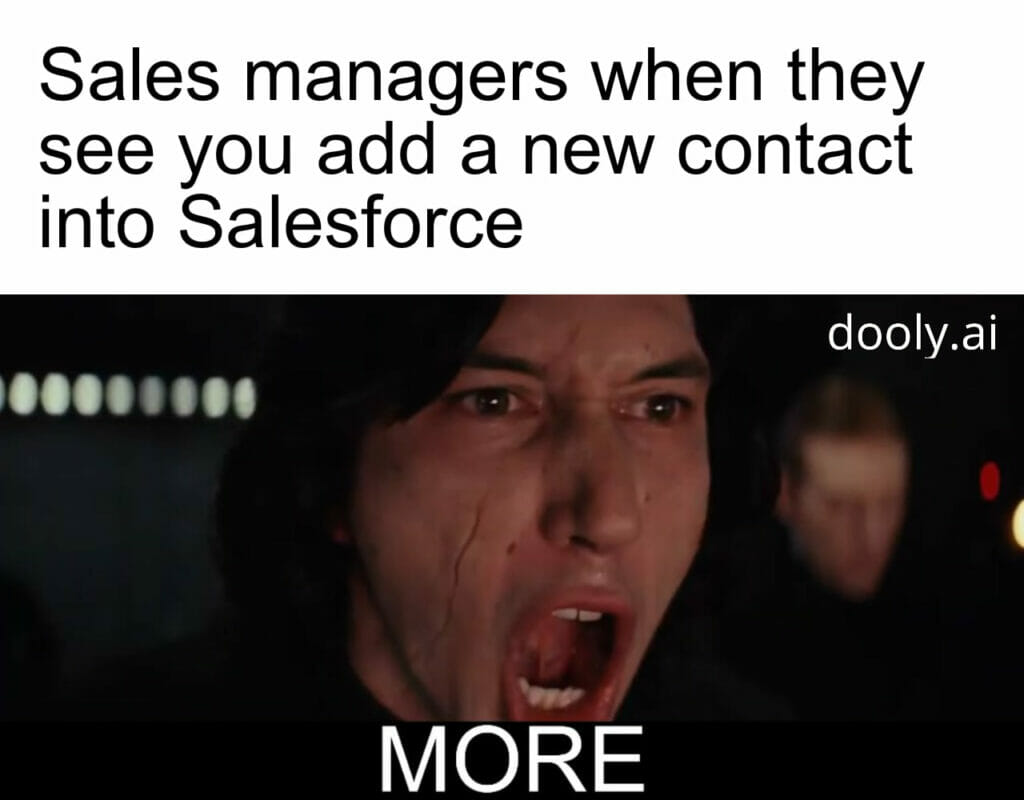 14. I give up.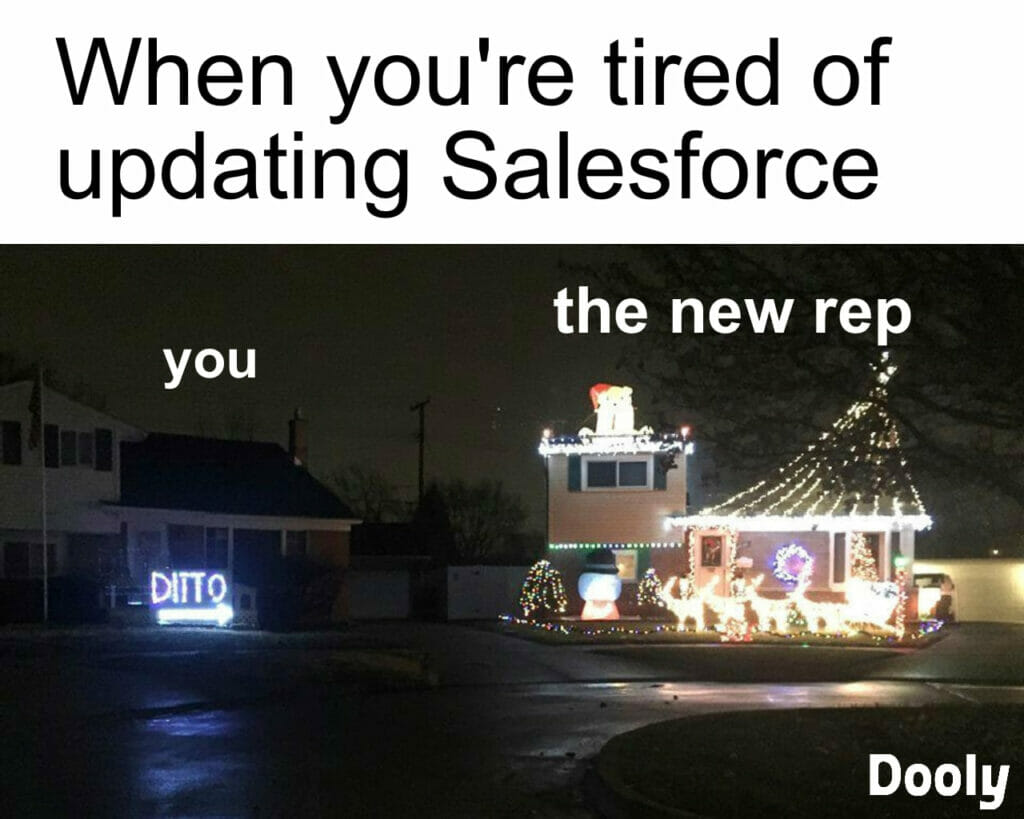 15. Mission impossible.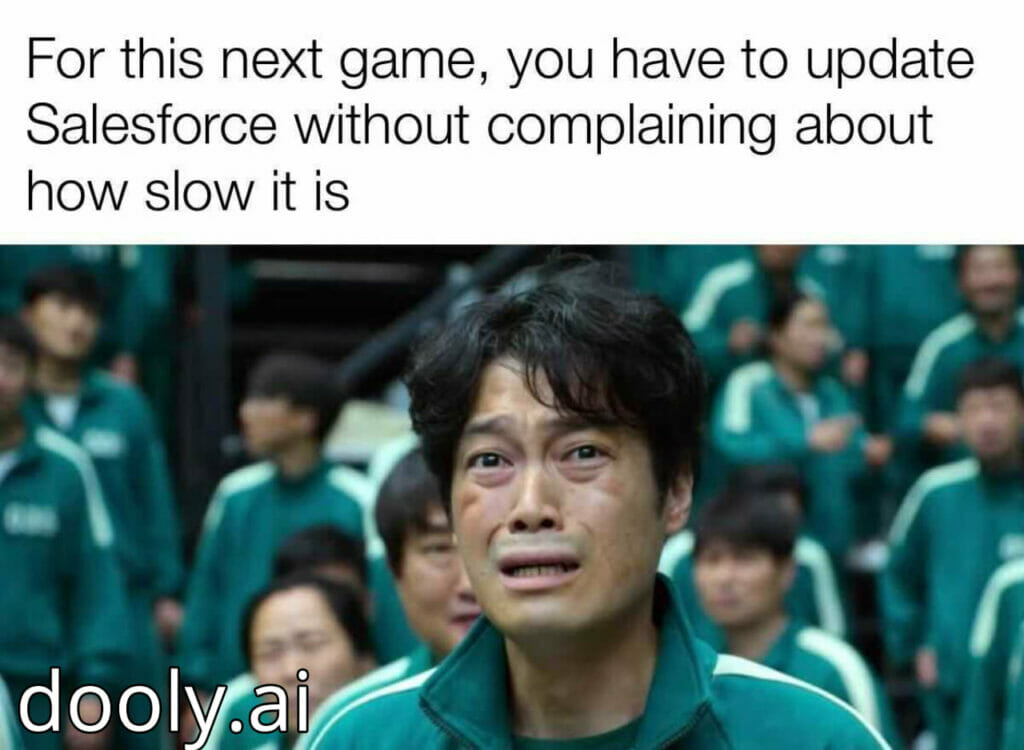 16. If only.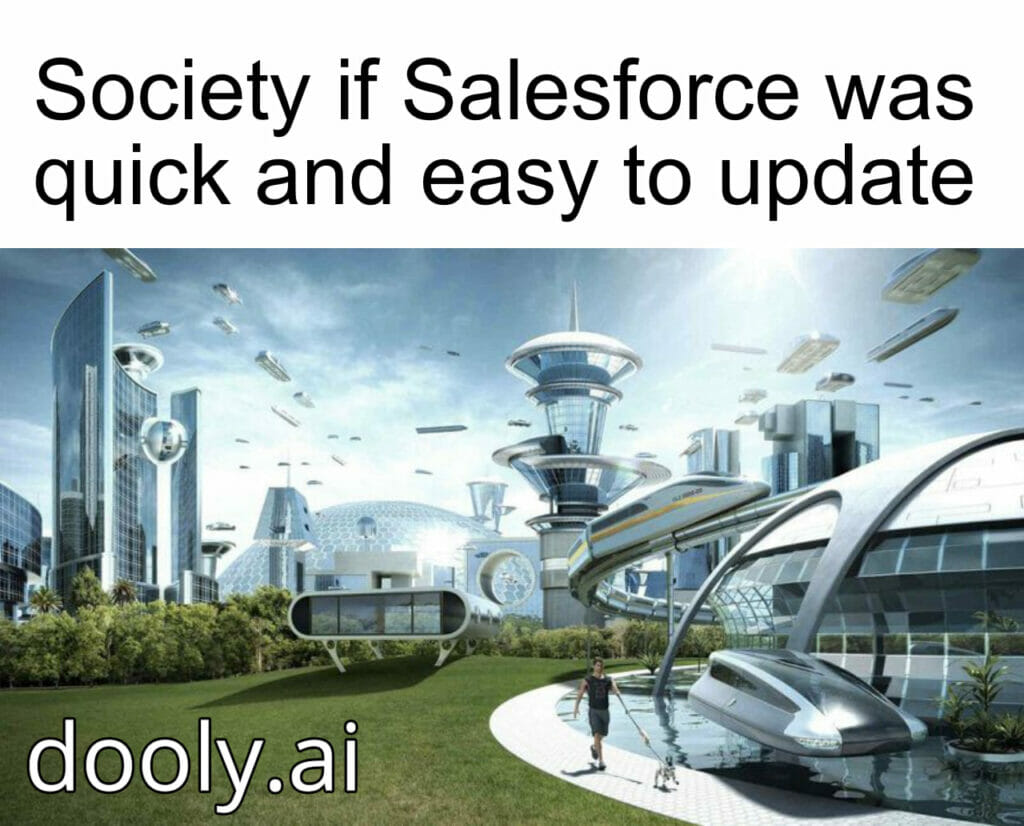 17. They're watching and waiting.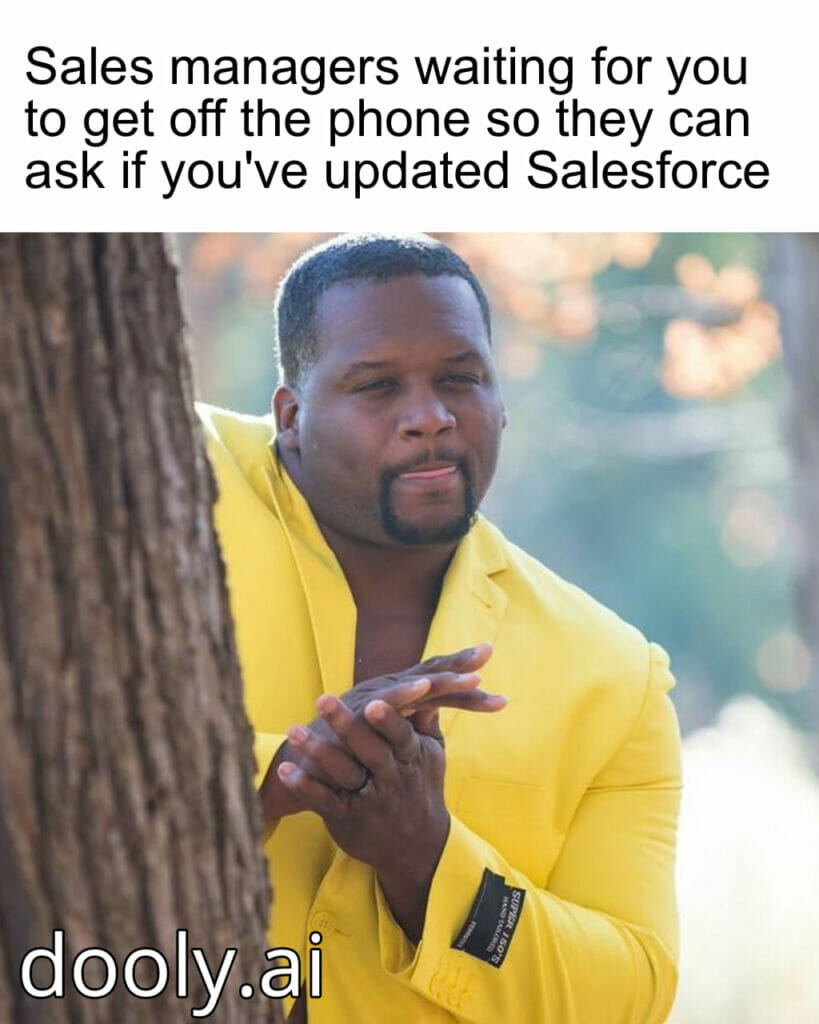 18. Heartbreaking.
19. Why does it take so long sometimes?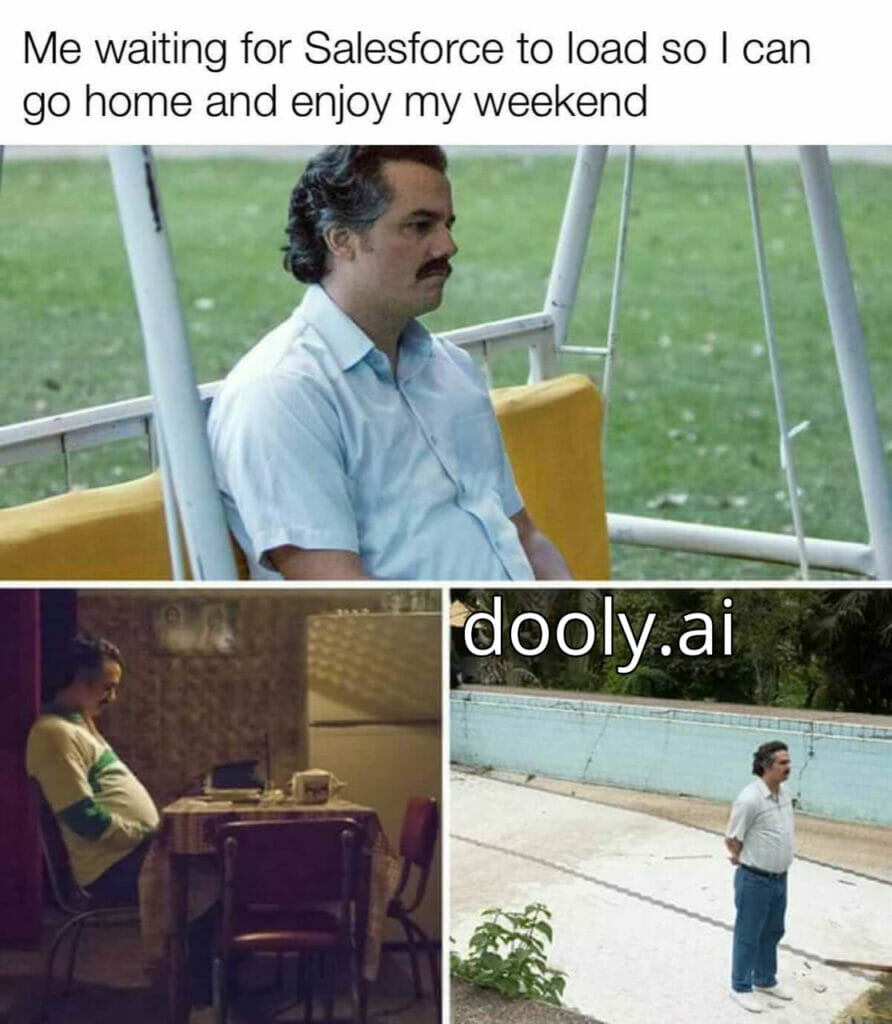 20. Well… did you?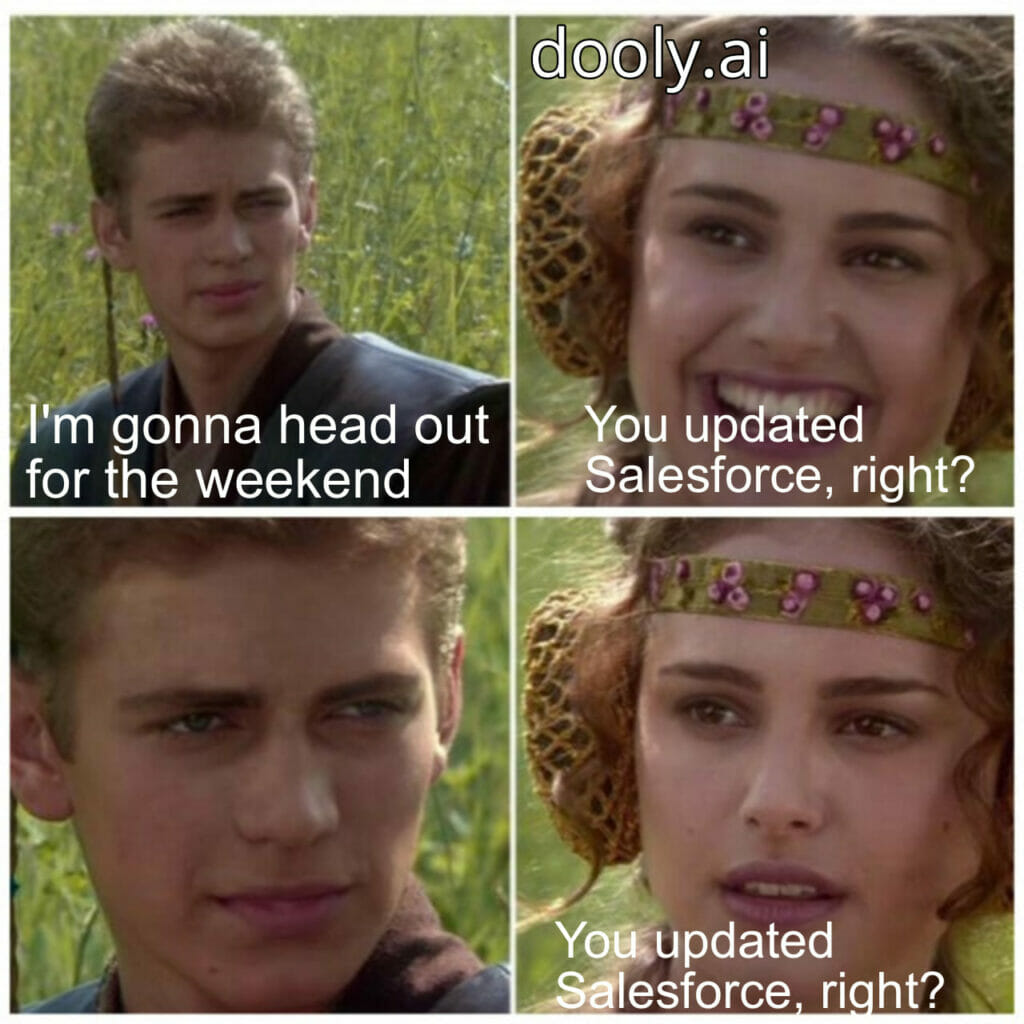 In the 2021 Dooly Sales Happiness Index, 25% of salespeople said their CRM "frequently" takes them away from selling. But that's why Dooly exists, to help sellers update Salesforce fast and pain-free. Curious? See Dooly in action.

---
Join the thousands of top-performing AEs who use Dooly every day to stay more organized, instantly update their pipeline, and spend more time selling instead of mindless admin work. Try Dooly free, no credit card required. Or, Request a demo to speak with a Dooly product expert right now.
Close deals on repeat with a guided sales process you'll actually use.
Get fresh sales tips in your inbox