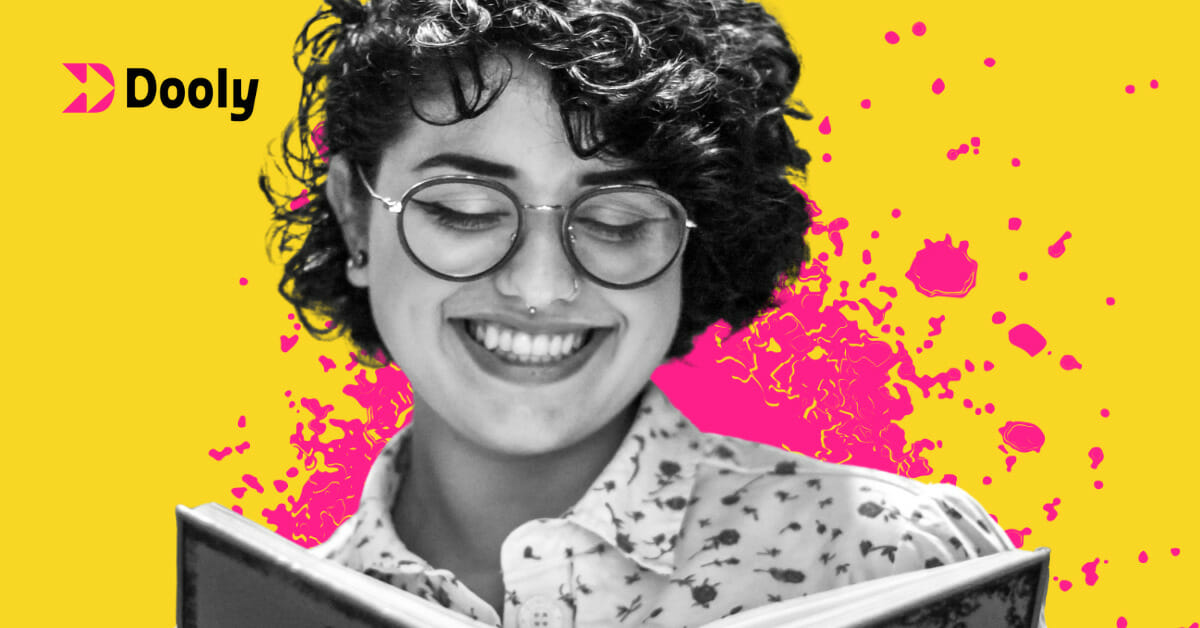 61% of organizations employ some type of sales enablement program, according to Mindtickle.
However, only 34.4% of sales teams feel their sales enablement meets their expectations, indicating many don't use sales enablement best practices, or the industry standards are falling short.
When well-equipped with the right sales enablement, sellers can prepare for a discussion with a buyer in under 15 minutes.
But, this ability requires a messaging framework with a clear value statement. It requires a firm grasp of sales enablement best practices.
If you're going to build that framework, you need to embed some basic principles and best practices into your planning. We'll cover all of the sales enablement best pratices for enterprise revenue growth, below.
Why sales enablement best practices matters more than ever
Buyers would actually like to include sellers earlier in their buying process, but they don't do it because they don't see sales reps as problem solvers or answers to their questions.
So they do a lot of the discovery on their own, which can pose a problem if you don't have the content available for them.
You see, most companies are very far from a fluid omnichannel customer experience — despite the fact that the concept has been in practice for decades now. Yet, customers are continually raising their expectations.
All customers want, and expect, a more personalized experience on your site. They expect to find the information they need, and that messaging is tailored to them.
So a seller cannot be a primary conduit of information, because customers want personalization even before they reach a rep.
You have to bolster the experience with the right sales enablement content.
Beyond that, sales enablement matters because the culture of buying is changing.
Most companies are learning the best way to reach customers today is by speaking on the benefits and solutions rather than the functions and features.
We're putting the customer at the center of everything, and realizing that it's less about what we want out there and more about what they want to hear and solve.
Who should own your sales enablement process?
Simply put: a sales enablement manager is the best person to own the sales enablement process.
But what skills are essential to own the sales process?
There's no one size fits all answer to this, because it depends on the needs of your organization.
To figure out what type of hire you should make, you first have to identify your bottlenecks.
If you're in an industry, or your sales team requires, a lot of content, you may need to hire someone with a marketing background that can talk to the customer, design, and create sales collateral.
If you have a large sales team and a complicated product and need to onboard more people throughout the year, you might want to hire someone with an HR background or learning and development. They can create course material, academies, and curriculums.
If you have a smaller team, your VP of Sales may be your head of enablement (with support from content and product marketing), and you need someone to come in and run sales operations.
Maybe you have complexities that keep you reliant on sales enablement experts or an entire team of industry experts.
So it really depends where you are in your sales process.
1. Create Speed With Sales Automation Technology
It's hard to determine exactly which type of technology you need for sales enablement because it depends entirely on your objectives and the audience segments.
For SDRs, the right tool might be something that helps with deeper discovery, forecasting, account planning, or qualification.
Or it may be about outcome planning and account planning. But in terms of speeding up the sales cycle, more organizations benefit from sales automation technology that gives each rep easy access to the right content at the right time.
Use sales enablement tools to arm your sales force
If you work with Salesforce, you have the benefit of RevOps tools such as Dooly Playbooks, which surfaces helpful sales enablement content relevant to their real-time call.
Essentially, it's a content repository within a seller's notes that serves up the right content based on keywords or phrases used on the call.
2. Have High-Quality Sales Content Ready and Available For Your Sales Staff To Leverage
Sales enablement content isn't about creating content volume, but about getting smart about the content you create.
Having the right content, in the right locations, at the right moments is a really strategic move both for sales enablement, but also for invoking empathy in sales.
It's content that answers customer questions, and also aids your salespeople in understanding the customer, their motivations, their objections, etc.
They can leverage that information both in how they approach the sale and for answering those essential questions and pains.
Align the content to the customer's buying journey
So this is two-fold:
Market and sales have to work together to understand the buyer journey and the common questions and pains at each stage, then create content for each stage.
Once they have that dynamic value message approach, they can leverage tech in a way that targets and tailors messages to each buyer role.
Invest in customer case studies to create a more authentic customer experience
Everyone wants success, that's a no-brainer. So creating case studies is a highlight of that success, and centers you as the hero.
But case studies also make incredibly good sales enablement content- as use cases.
A good case study should include:
The challenge they were facing
The solutions
The results
Simple, but if you want to go above and beyond, you'll also include the process of getting them there and the ROI (they want to see success, right?).
Some of the best case studies actually look more like articles, positioned for search, but speaking to that very select audience of executives.
If you can focus on your most high-value brand relationships — maybe that have some recognizability — that's even better.
(If you're interested in seeing some case study examples, we have a few of our own on hand)
3. Use Your Top Performers to Teach Your Sales Training
When you build your sales enablement framework, include coaching your sales reps in marketing and the basics of reviewing the digital fingerprint on your site.
This insight will show them how they can use the behavioral data, possible pain points, and use cases for selling.
They'll also get a good look at account overviews, buyer roles, reporting structures, and learn how to line up the content with those important moments.
But who will teach them all of this?
Ideally, your top sales performers. They could do this in a number of ways — workshop, online, role play, or any number of combinations.
Why should it be your top performers (maybe in conjunction with a sales enablement specialist)?
Because your top performers often already invoke a lot of great habits that lead to sales success. They already understand how to invoke empathy to understand the customer better, rather than focus on just selling.
And, they close deals at a faster rate with greater impact because they implement killer sales enablement content.
Invest in continual sales training for your sales reps
For most reps, training stops after onboarding. This is incredibly inefficient. The buyer journey will never stay the same. It's evolving with every change of the market, and the point at which your buyers need assistance will always change.
Buyers today prefer to do a lot of research on their own — vetting their options, features, prices, reviews… before they connect with someone from sales. Heck, half the time they'd like to avoid sales altogether and skip to a sign-up page.
If you don't adapt to that, you lose sales.
Take Chris Stevenson's account of his buying experience with Metadata.io:
"I went to metadata.io's website two days ago. Looked at pricing. Popped a couple of specific questions in the chatbot. Two hours later, I got an email from Ashlee. Answering my questions and offering up a direct phone number if I needed clarification.
I called her up the next day, told her what I was after. We talked for 13 minutes… That's it. Done. I knew what I wanted to buy and how much it would cost…
No long forms. It's 2021. They have my name and email. They can figure the rest out and they know it.
No call with a sales rep to schedule another call with a sales rep who could actually answer my questions and tell me how things worked.
No 45 minute dog and pony show "demo" pitch. Or worse, forced 30 discovery before I can schedule a 45min demo (pitch).
Just people who know what's up talking to people who know what they want."
This kind of sales relationship with the customer is the norm, or at least will be and should be.
It's actually quite an easy transition when you have a properly set up sales pipeline, the right sales enablement content, and sales training to keep you continually in the know about customer behavior and buying patterns.
(A good pipeline also just helps reps feel like they don't have a babysitter, but a coach)
Promote cross-functional communication with other business teams
Kapost did a little research, and discovered that only 35% of salespeople believe marketing knows what they need.
That's kind of an astonishing stat, considering how reliant these departments are on each other. And they are dependent on each other.
Marketing brings in leads. Sales closes them.
Sales informs marketing of the common questions and pains of customers. Marketing can create content that actually works.
Christopher Strandell, an ABM Enterprise Expert, adds to this nicely, "Don't get me wrong. Most people love a great lead. But in my experience marketing can achieve wonders when involved DURING that lengthy sales process too, not just before, to increase your win rate and shorten the buying journey.
To establish a better alignment, why not allow Sales & Marketing to jointly pursue your top opportunities, together and as a team all the way, with a common goal to win that deal?"
4. Constantly Monitor Your Performance Metrics
Not only should you constantly monitor your performance metrics, but everyone else should too. That means everyone on your sales and marketing teams has access to these metrics.
Why?
Well, for the sheer fact that it'll drive alignment, teamwork, and joint brainstorming between departments.
Focus on business-related metrics
Business-related metrics — quota, average deal size, conversion rate, revenue — are always going to be a top concern for senior executives and CEOs.
But the metrics you pay most attention to are going to depend on your goals, and the stage your business is in.
Net MRR growth rate tends to stand out as the most important no matter where your business stands, but don't forget about CAC payback and LTV: CAC. They're just as vital to the sales process.
What metrics to prioritize for long-term growth
The type of metrics that you need to keep your eye on will change depending on your business.
A survey of KPI's measured across 800 sales teams shows that WINS are the most common metric used across sales roles, no matter the industry. These wins are measures against monthly quota and a loss analysis.
What the digital journey was prior to a sales handoff, such as when someone converts to when the first appointment is made? If that first appointment fails, you need to know why.
This is where optimization comes in. You find out why a failure occurred, and make adjustments in training or the content based on that data.
Focus on sales performance metrics for your sales team
Win rates may be the most common measure, but it's a bit of a misnomer to say that any one metric is better than the rest when it comes to measuring performance. There's just too much that comes into play for each team and company.
Bu focusing solely on the revenue brought in doesn't account for things like the lifecycle, factors within sales regions, the implementation of sales enablement content (or lack thereof), and so on.
To effectively measure performance, measure win rates, but also account for monthly acquisitions and churn rate to understand where they're lagging.
It'll also help you identify if there may be an issue within the lifecycle or with your account targeting.
5. Make Sure Your Sales Enablement Goals Are Realistic
Most sales goals are lofty, and who can really blame you for setting the bar so high. But in most cases, you're not focusing on solving business challenges and building strategic approaches.
Listen, it's not about running a program and looking at deliverables. It's about impacting business decisions by looking at leading indicators (demos, web registrations, and calls).
Have measurable goals that you can track easily
You can't track things like demand within a region. You can't easily identify your buyer journey and whether or not it's too long or too short. You can't even easily determine how fast or frequently your team updates their Salesforce accounts.
Focus on the things you can track, and that tell you what you need to know about their performance.
That means:
The number of bookings within a given time period
Average contract terms
Churn rates
Win rates
Renewal rates
New and churned ARR
Activity metrics on the STR side are easy to track and easy to measure the difference in when you start to institute changes based on your goals.
Avoid turnover by being honest about your target sales goals
Besides a lack of realistic goals, most companies forget that sales enablement is only successful when there's seller engagement.
Meaning, the sellers have to be enabled and equipped with the right enablement and productivity tools and content to find what they need right away.
In other words, no matter what goals you set, don't leave out the role of the seller.
---
Join the thousands of top-performing salespeople who use Dooly every day to stay more organized, instantly update their pipeline, and spend more time selling instead of mindless admin work. Try Dooly free, no credit card required. Or, Request a demo to speak with a Dooly product expert right now.
Close deals on repeat with a guided sales process you'll actually use.
Get fresh sales tips in your inbox