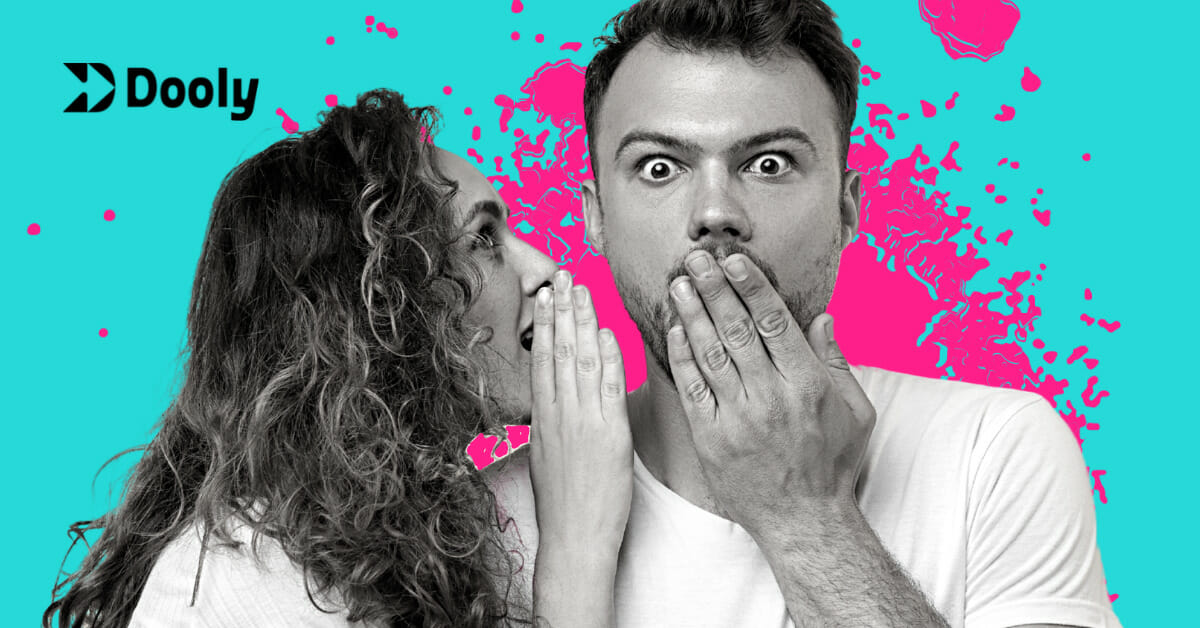 It happens more often than you think — companies create sales enablement content without thinking about the customer.
You might be among them and not even know it.
That's probably because your sales and marketing departments are operating in silos.
It's not really your fault — at least it isn't if you haven't been told or shown that there's a better way to create content. Most marketing teams create content strategies around keywords and expect all marketing efforts to lead to… well, leads.
Really, sales enablement content (and all content marketing produces) should be about supporting and educating the customer.
We'll break down what that means and how to make sales enablement content that actually reaches your target audience, below.
What Is Sales Enablement Content?
To put it simply, sales enablement content is any content that enables a sale. Meaning, it provides users with direct answers to their burning questions, and resources they can use to help them make the decision on whether or not to buy the product or service.
In most cases, this content works best in answering questions in which the answers are always the same.
How does content marketing help sales enablement?
What good is a sales approach if your buyer never comes across your product? What if they come across your product, but can't find any content that tells them more about it.
81% of customers do their own research before they buy in. If you don't provide them with what they need to do that research, you're likely losing quite a few sales.
The importance of using content marketing in a sales cycle
You likely already see where this is helpful — instead of your salespeople spending time with prospects that aren't ready to convert, aren't sure if they'll convert, or that obviously won't convert, they can simply rely on content.
Consider this: a prospect calls your office and says they're interested in your product, but they want to know how much it is, what the process is for signing up, and how long it'll take to integrate.
Instead of having the reps stay on the phone to answer all of these questions, they can simply collect the customer's email to send them links to content that answers exactly what they're inquiring about.
How To Create A Sales Enablement Content Strategy
Marketing departments are familiar with creating a content strategy based on keywords and buyer intent. But a sales enablement strategy is a slightly different beast. It involves putting the customer at the very heart of everything.
The first step is audience research.
Learn everything you need to know about your customer's industry
Of course, you should understand your buyer's industry. It's likely your industry as well. But this goes a little beyond that to understanding the motivations of the customer and their need for a solution.
To create effective sales enablement content, you need to learn:
The role of your point of contact in their company

Their most common questions

Their biggest pains

What solution they're already using

The issues they have with that solution

What they sell and how they sell it
There's more, but this gives you a foundation to work with. To discover all of this, you simply need to inject empathy into your selling process, and take the time to hear why they're coming to you.
Understand the buyer's journey for each customer
"To imagine your sales and marketing content as elements of an ongoing dialogue, you'll need to have a handle on the customer journey. That's how you figure out what needs explaining."

–Bruce McKenzie
This quote from Bruce McKenzie, a sales enablement video writer, really grasps the reality that you need to understand the buyer journey before you produce content.
It'll help you define which topics to turn into content, and what type of content that needs to be (based on how your audience likes to consume).
Research your customer's biggest pain points
"Pain point SEO" is a content strategy in which you only create content that directly addresses a pain your ideal customer feels.
But to discover what those questions are, you first have to ask the customer.
There are a lot of ways to do this:
Listen in on sales calls (if you've recorded them)

Have sales reps and all client-facing employees keep track of common questions they hear a lot

Read negative reviews of competitor products

Pay attention to conversations in social media (where your audience hangs out)
Communicate your solution to their problems in plain easy to understand terms
It's not just about discovering their problems. It's about giving them the information they need in an actionable and easy-to-understand way.
That may look different for every customer, every pain point, and every company. It may be an article, a webpage, sections on your home page, or even video content.
Effective Content That Supports Lead Generation Efforts
For content to work as a lead generator, it has to answer questions. It has to be actionable, informative, and easy to understand. But it also has to meet the buyer at the stage they're in along the buyer journey.
Blog Posts
To meet the buyer along their journey, you first have to know the questions their asking. Then, you organize the content into top, middle, and bottom of the funnel content.
Top: shareable stories, often success stories of someone in the industry doing what your buyer hopes to.
Middle: demonstrates expertise on a subject, and answers very specific questions for specific sets of people.
Bottom: are case studies and legitimate examples of something you've achieved for a customer that directly relates to something they desire or a solution they want.
Whitepapers
A whitepaper works a lot like a thought leadership piece, or middle of the funnel blog content. Essentially, it poses your way of doing something as the best way.
Case Studies or Customer Testimonials
While a lot of companies like to make case studies separate entities on their site, with maybe even a webpage to themselves, it's not necessary.
You may actually get more life out of it if you write the case study (or at least repurpose it) as an article that's shareable and attractive to those that may not yet know your brand.
The challenge with case studies is finding that hyper-specific quote or use case when you need it. You know, that one from your customer in a similar industry and size as your prospect that solves the same niche problem?
At Dooly, we use AI-powered Playbooks to make sales enablement content like case studies more actionable.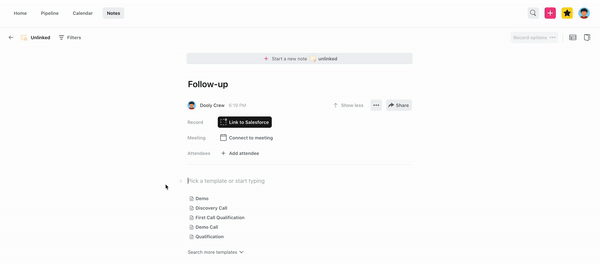 Book a demo with a sales process expert to see what Playbooks can do for your sales team.
Content That Helps Your Internal Sales Team Build Trust With Prospects
While talking about sales emails that are just too… salesy, Pooja Sundrani, Digital Marketing Manager at Zoomifier, states "…the right conversation starters, or Teasers, are one of the most important pieces of sales enablement content in your toolkit."
If someone isn't familiar with your brand, you're approaching them cold. It may work, but it's far less effective today than it once was. The content types below can help you build some rapport.
Product sheets
Consider a product sheet like a features page, or even the home page of a website, giving the customer only the most vital information about the product.
A product sheet eases the time-consuming aspect of running through all of a product's features during a call.
Sales scripts
Sales scripts, though they can be slightly robotic if sales reps aren't given some liberty to deviate, are necessary in the way a curriculum is in a school.
These scripts ensure that each and every customer has the same experience, and hears much of the same vital information.
Email response templates
Email response templates (or canned emails) can save everyone a lot of time, sound more professional, and contain all the right information, said in the right way.
Because the email's all set up for the sales rep, there's far less burden on the rep to provide all the necessary information.
Competitor comparison documents
Every customer is going to research your competitors. Without doing much of the same competitor research, you're not going to understand your customers' objections and concerns.
You're not going to understand what drives them to or away from you. Get in their heads, and know where you stand against your competitors.
The Best Content For Creating Meaningful Sales Conversations
Some content just cultivates conversation, while others drive it away. But what kind of content fosters meaningful conversations and even conversions?
The following resources are a good place to start:
Personalized sales presentation templates
A personalized sales presentation is just a fancy way of saying demo, or pitch. But it is a little more than that, in this case.
It relies on invocation at the right time in the sales process, and less on running through the product and more on getting the customer excited about the product.
Simple one-pagers for Decision Buyers
One pagers, which sometimes resemble infographics, focus on just one aspect of your brand and on streamlining your audiences understanding of it.
Not only does it focus on the benefits of the solution, but how it acts as a solution.
Template for CEO's / Senior Managers
For CEO's or Senior Managers, content has to be directly linked to their top priorities, which are generally data, revenue, and ROI. They're making company-wide decisions based on that information.
The best content for them would be case studies, specifically centered around topics like ROI.
Template for C-Suite Managers
Most mid-level or C-Suite managers put their attention into finding and building systems that make their job easier. And since they're managing both up and down, they'll need approaches from both angles.
For them, you need to supply sales enablement content, such as templates or checklists to use within the product.
Template for Specialists
Specialists focus on how to sell the product, how to overcome objections, how to prospect, and how to use empathy in sales.
Content that's right for them would clearly be those how-to's, and of course, some use cases that are tailored to them.
Not All Content Will Be Useful For Your Sales Team And That's Okay
Ask marketing directors about how content plays into sales, especially things like articles, and you're get very mixed answers — though most of them will likely resemble "it's all about brand awareness".
Thing is, it's really challenging to know how content plays into a conversion. One of your customers could have read every article on your website over the last three months, or even three years, and finally decided to take the plunge and make the change.
Another could have read a single case study, or a series of customer stories, and decided to opt-in.
Most companies also engage in things like guest posts, newsletters, videos, and other customer-centric materials.
How do you know all of the touchpoints that led them to convert?
In that sense, the content is purely for marketing, and for brand awareness. The sales department is unlikely to find any of that useful.
They're not going to send customers to it. They're not going to use it as a framework for their interactions. But it's just as valuable all the same.
Personalized content is king
The old adage that content is king doesn't always stick. There's plenty of content that has no impact on anything at all, including the customer.
Personalized content, on the other hand… exceptionally targeted content that speaks to a very small audience, makes all the difference in the world.
Personalizing content varies depending on the marketing materials. Things like email campaigns are easy to slightly customize with the right email platform.
Other materials depend on positioning in the content. Is the writer speaking conversationally? In the same "language" as the audience? That kind of personalization can go just as far as speaking directly to the customer.
Leverage your sales team to determine what's working and what is not
Siloing departments isn't uncommon. You're likely doing it in your own organization. But when the two departments don't speak, you miss an opportunity to optimize both.
You'll spend more on marketing that doesn't work, and lose a lot in unqualified leads.
To work together, it's not just about the marketing department seeing the analytics and the numbers and how they align. It's about the sales team understanding how content plays into lead generation and closing, and informing marketing of what customers are asking about.
How to Use Sales Enablement in the Sales Process?
"It's about marketing and sales partnering to deliver better outcomes in revenue and lower costs to the company," says Winston Henderson, a B2B Tech Strategist.
Sales enablement isn't something that happens overnight, or with one team member taking charge.
You have to take a top to bottom approach, integrating the right tools — CRM, CMS, predictive analytics, and sales automation software — the right content, and the right sales enablement team to ensure they're staying on track.
When they do, they'll outperform their revenue targets (65% of sales leaders do when using sales enablement initiatives).
Use AI and automation to suggest relevant sales enablement content for your team
Google sheets or cluttered a CRM/ Google Drive — or worse, paper — were the old ways of storing and passing around sales enablement content.
You might've kept all of these docs in a searchable repository, and had to sift through it to find the right page.
Today, innovative teams use AI triggers to bring up the right content. Dooly Playbooks, for example, serve up the right content within your sales notes based on keywords created around common objections.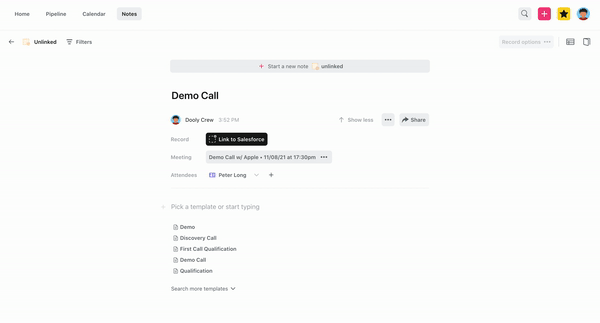 Measure & Track Content Effectiveness
You can't measure, and you can't improve on, what you don't track. Simple as that.
What isn't simple, is actually tracking the effectiveness of sales enablement assets. You can track how many times certain sales enablement content is being used with AI-triggered sales enablement tools like Dooly.
Publications, such as articles, are also fairly easy to track using the model comparison tool in Google Analytics (as long as you have conversion goals set).
That can help you measure conversions from the content, but to measure whether or not the content is effective for sales enablement, you have to do an analysis of:
Quota attainment

Selling time (especially whether or not there's a reduction)

Number of downloads or usage
Encourage sales reps to promote sales enablement content using their personal social media channels
Salespeople today know the value of a personal brand, and often have a platform of their own.
By promoting your sales enablement content on places like Linkedin, they're answering vital questions that they likely hear all of the time as it is, and giving an audience to your content.
Track content usefulness using web analytics
You can track things like blogs and other pages of content on your website through Google Analytics' model comparison tool — comparing first, last, and linear interactions in conversions.
But that can take a bit of time to create and understand these reports, whereas tools like Dooly make it incredibly easy to see how many times a playbook was viewed by a team member.
In other words, you can see whether or not they're actually using the created assets, how often, and how it's playing into their sales figures.
Instead of going through dozens of steps to get those numbers, Dooly integrates with Salesforce to give you the insights you need to optimize your sales process.
---
Join the thousands of top-performing salespeople who use Dooly every day to stay more organized, instantly update their pipeline, and spend more time selling instead of mindless admin work. Try Dooly free, no credit card required. Or, Request a demo to speak with a Dooly product expert right now.
Close deals on repeat with a guided sales process you'll actually use.
Get fresh sales tips in your inbox