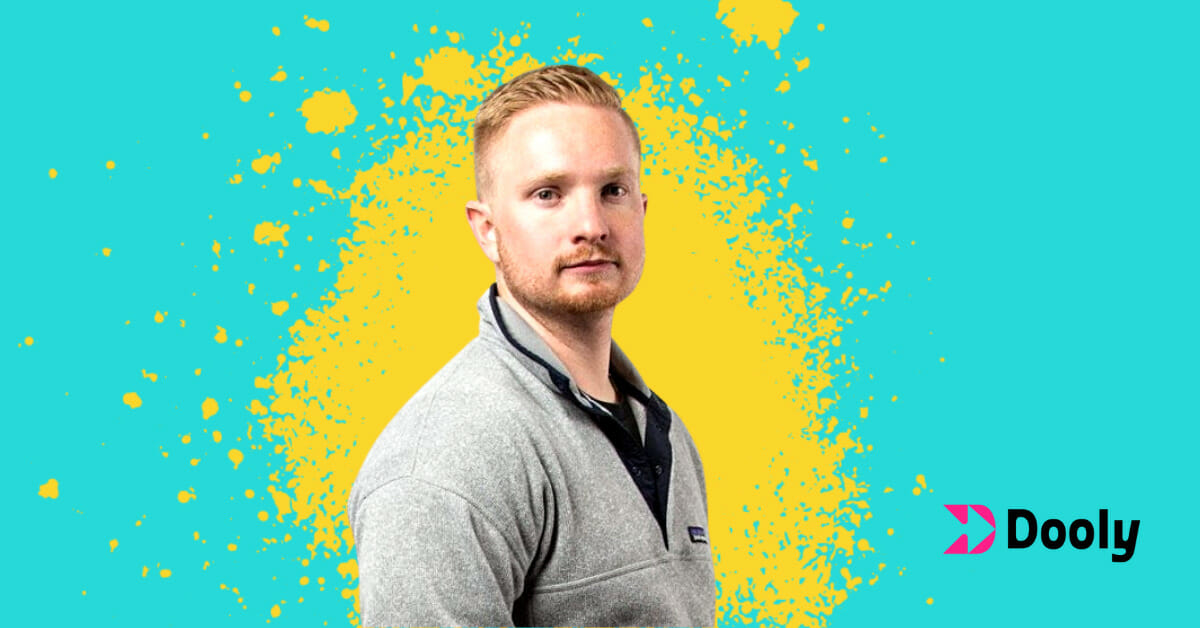 Building a sales team, a marketing team, a customer experience team… these are all standard steps for any startup looking to scale.
But an issue that some companies run into is they have all these teams working in parallel but separately when really, they should be closely aligned.
One example of a company that's fully aligned its teams into one united front is Divvy, the free, fully automated spending and expense management app.
Divvy has a revenue team which is an alignment of sales, marketing, operations, customer success, and more because, at the end of the day, the overarching goal for everyone at Divvy is to drive revenue.
We welcomed the Chief Revenue Officer at Divvy, Sterling Snow, to The Revenue Playbook to give us a glimpse at how he manages his team and why alignment is so important to success.
Keep reading or press play to hear the full discussion.
Or watch the full video of the episode here:
What is a CRO?
A Chief Revenue Officer is a role that helps to align all the elements of the revenue team, including sales and marketing, to help drive revenue as a whole.
Sterling explains that having one person or team responsible for…
Sales
Marketing
Implementation
Customer success
Customer support
Revenue operations
…just ends up in a whole lot of friction. Divvy's team wanted to eliminate that friction and grow a lot faster which led to the creation of Sterling's role as head of revenue.
Coming with a Director of Marketing and Sales background definitely helped Sterling become a better CRO. It gave him a unique perspective on all the typical standalone departments and why they should be aligned to focus on joint goals.
Why alignment is key
If you're in marketing, you quickly see that you can generate all the demand in the world, but if you're not closely aligned with sales, it doesn't go anywhere.
"I do think coming from marketing, it really imprinted for me the importance of alignment."
In Divvy, there's no marketing team or a sales team, there's just a revenue team. And within that team, there are people responsible for marketing and sales, but the goal is the same – to drive revenue and generate demand. Each has its own role to play in that.
Marketing is largely about generating demand and making sure that demand can convert into sales.
Sales then converts that demand and gets people wanting to use the platform.
It's the implementation team's job to implement and get people using Divvy right away.
Customer success' responsibility is around long-term retention and growth.
That may be the primary responsibilities for each section of the revenue team, but they're all partnerships. Sales and implementation go hand in hand, as do sales and marketing.
What you need to align your revenue team
The key to success for Sterling is "buy-in." If you're trying to run a holistic, all-in-one function like a revenue team, you need to buy into the ultimate success: to drive revenue.
As everyone is aligned on that, each subsection of the team can measure the impact of their work at each stage of the funnel. A strong alignment is key, but so is having a skillset around prioritization around the right metrics and hiring the right kind of people who want to be in that environment.
In the earlier days of Divvy, with just a handful of employees, the focus was on generating demand. As soon as they felt comfortable generating demand, that's when they started to scale the sales reps and supporting functions, such as implementation and customer success.
The team started at the top of the funnel, which is something Sterling recommends to all revenue teams. That way, you can work your way down and ensure you're scalable.
In Sterling's view, if you don't understand how your funnel works at every stage, you won't be able to drive demand. Driving demand isn't about throwing cash at your team. More money will help you test and iterate faster, but it doesn't solve the problems for you.
Go-to-market motion
Product-led? Sales-led? Revenue-led? This is a difficult balance that companies like Divvy and other solutions need to figure out. For Divvy, Sterling says they were always relatively revenue-led, but this merged into being product-led as the company grew.
Divvy's go-to-market motion involved:
Working on inbound and customer success
Building outbound
Working on channel e.g. banking and accounting channel partnerships
Sterling says that segmentation is an important part of any go-to-market and one thing he'd do if they could start over is make sure they had a self-serve mechanism for smaller customers. Divvy has customers with one employee and also ones with 25,000 employees, so segmentation can help each type of customer get what they need.
Divvy built a self-serve function and segmented marketing and sales efforts for large customers that drove more value.
What led Divvy to become a unicorn
What makes a unicorn? (A unicorn being a startup valued at over $1 billion.)
Sterling says that a lot of different factors have contributed, but first and foremost, it was down to having great founders.
Founders who have a "sixth sense for what markets need and want." When the founders of Divvy first got started, they had an original idea and built an original product around it.
So Sterling credits five things that helped turn Divvy into a unicorn business:
Great founder insight
Great product insight from the get-go – people realized, "why do I have a corporate card over here that doesn't link to my expense report?" and the Divvy founders tapped into that
Great product innovation
Price innovation – no one else was giving it away from free
A team focused on fast, efficient growth, who "refuse to lose"
All of that combined = "crazy growth every single month."
Takeaway tips
Sterling's top tips for other CROs looking to grow their team and company, include:
Start at the top of the funnel and work your way down
Learn how to drive demand before you start scaling a massive sales team
Invest in revenue
Invest in operations
Constantly work towards aligning the incentives for each team e.g. what's good for the company, the customer, and the employees working on it
Part of that is having the right tools in place to make it all happen. Start aligning your revenue team with better sales insights and handoffs with Dooly.
---
Join the thousands of top-performing AEs who use Dooly every day to stay more organized, instantly update their pipeline, and spend more time selling instead of mindless admin work. Try Dooly free, no credit card required. Or, Request a demo to speak with a Dooly product expert right now.
Close deals on repeat with a guided sales process you'll actually use.
Get fresh sales tips in your inbox