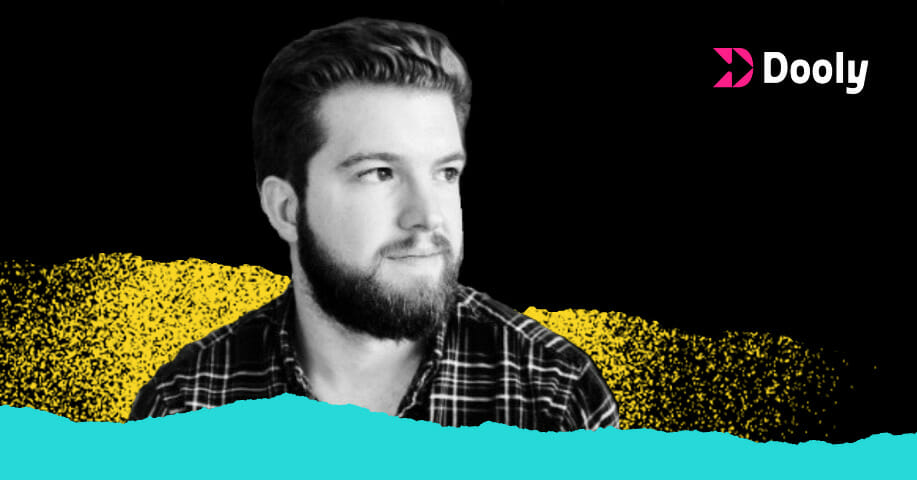 Not long ago, the sales team at Rigthbound.io was having a hard time getting actionable insights from their sales conversations.
"We just didn't have a good, clean, easy way to collect data from the various conversations the teams were having," says Charlie Copa, Head of Revenue Operations at RightBound.
RightBound is a sales engagement software that optimizes the sales process with features like auto-pilot prospecting and autonomous multi-channel outreach.
The lack of insights was creating a lot of blind spots in their business. They didn't know where their marketing budget was going—what roles, company sizes, industries, and locations they were reaching.
So the CEO asked Charlie to evaluate existing solutions in the market.
"I was originally tasked with evaluating Scratchpad but I was like, well, I'm not just gonna evaluate one thing," Charlie says. "So I looked at both Scratchpad and Dooly. Dooly was just easier to use. I built out all the bullet points I needed for my CEO within fifteen minutes of downloading the trial. So, like, to go from zero to standing up in fifteen minutes with no training was absolutely critical for me and was critical for our team adopting it."
Using Dooly's templates features and automatic Salesforce field updates, the sales team at RightBound is now collecting insights to know where to take their product, and what integrations and updates are needed. They're tracking things like:
What sales engagement platform is the prospect using?
What CRMs do they use?
Are there any trends in RightBound's win and loss patterns?
What tools are customers and prospects using that don't integrate with RightBound?
"Now we're starting to get a lot of really good actionable insights from the conversations the team is having," Charlie says. "And a huge part of that is just the ease in which they're able to update things and get that information into Dooly and then into Salesforce."
In fact, before Dooly, sellers were not even updating Salesforce. Now, Dooly has made it so easy, that all the data they need is there.
"Data is the new oil," Charlie says, "but just like oil, If your data is just in its raw form, it's absolutely f*cking useless."
Check out what Charlie says about the impact of data on the revenue at RightBound.
An added benefit is that they are telling better stories when pitching. Armed with data about the tech tools their customers use, RightBound can make a better case for their prospects.
Making Sales Easy
RightBound's SDRs use Dooly in several ways:
Custom-built templates for their qualification calls and for the AE-SDR hand-off.
Call notes to tee up the AEs with valuable information.
Updating fields in Salesforce and mapping deals.
"They don't even live in Salesforce," Charlie says. "They just live in Dooly, which is pretty cool."
AEs use Dooly during their initial calls to track opportunity-level information:
What integrations are they looking for?
What tools?
What is the size of the team?
Charlie says that the adoption of Dooly is much higher than anything else they're doing because reps can follow a very simple and straightforward process that does not interrupt their flow.
In fact, along with Salesforce and Outreach, Dooly is RightBound's most crucial tool. 
"SDR productivity is up just over 40% quarter over quarter without changing the size of the team," Charlie says. "We have seen some attrition with seasoned SDRs leaving and new SDRs coming in. Typically, you would expect to see a decrease in production at that point, but I think that a large part of that increase is from the information that we're able to gather from Dooly and turn into action on the sales and marketing side."
The RightBound team attributes their success with Dooly to how user-friendly it is. AEs are creating their own pipeline views and templates without previous training.
See what Charlie has to say about his experience.
Are you ready to give Dooly a spin?  Dooly enables high-performance selling. Bringing confidence to chaos. Our deal management workspace will help you finish the year strong by focusing your time on quality activities, getting you support on the deals with the highest potential, and helping you win on repeat. Sign up for free.
---
Join the thousands of top-performing AEs who use Dooly every day to stay more organized, instantly update their pipeline, and spend more time selling instead of mindless admin work. Try Dooly free, no credit card required. Or, Request a demo to speak with a Dooly product expert right now.
Close deals on repeat with a guided sales process you'll actually use.
Get fresh sales tips in your inbox