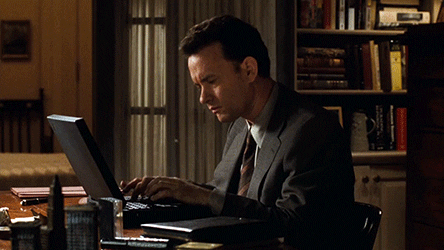 One of the most frustrating aspects of selling is writing email subject lines for sales follow-ups that go ignored.
The effort needed to craft catchy subject lines that create a sense of urgency can feel burdensome. Whether it's sending a cold email, multiple personal email follow-ups to that oh-so-promising prospect, or sending increasingly dramatic emails in an effort to get a reaction, effective sales email subject lines are still a challenge for salespeople, even for the most patient among us.
But working smarter is always better than working harder, and there are ways to increase your chances of getting a response without having to guess what's going to work.
In an effort to help you do just that, we've put together the best sales email subject lines that are proven to work. While every deal is unique, these subject line examples are significantly more likely to increase your chances of a response.
Here are the 10 best email subject lines for sales follow-ups you can use today:
1. "Next steps"
When you want to keep things simple and to the point, this sales email subject line is your best bet. Use it after you've already spoken to the potential customer, or after you've left them a message. Do not use it if you've already tried to reach out to no avail.
2. "This is a sales email"
While it might seem silly and counterintuitive, sometimes honesty and straightforwardness is the best way to break down barriers and get a response to your follow-up emails. Not everyone will feel comfortable using this subject line, but it definitely works.
3. "I forgot to mention"
Use this subject line when you haven't gotten a response. It piques curiosity and will show your human side. Just make sure you actually have something new to mention, and not just a rehash of what you've already said.
4. "Can you help me with this?"
This subject line works because people want to be helpful, and because there's a clear, direct ask. Just make sure that you have a genuine question or opinion to ask ⁠— using this subject line without something relevant in the body is likely to backfire.
5. "I thought about what you said"
Another empathy-centered subject line, this one is very likely to be opened, and, depending on what's in the body, likely to get a response. When considering what to include, make sure you reference actual feedback from the prospect, and never attempt to put words into their mouth.
6. "I have an idea"
This sales subject line gets people's attention, and can potentially get you back in the game if you haven't received a response. This is the time to change things up and to take a new approach, so make sure the body of the email isn't underwhelming, and that it matches the subject line.
7. "Don't tell my boss"
While this is more on the playful side, it will certainly get a prospect's attention. And if you can thread the needle with a compelling offer, or at least something unique that hasn't been mentioned before, the chances of getting a response will skyrocket.
8. "Missed you again"
The best thing about this subject line example is that it shows persistence, and will indicate to the prospect that you care and will continue to follow up until you hear back. Though it's less flashy than some of the other subject lines on this list, it will help bump you to the top of the prospect's inbox and ensure that you're not forgotten.
9. "Would anything change your mind?"
When it feels like you're being ghosted, it's time to pull out the big guns. This email subject line will almost certainly get opened, but unless you get lucky, or come up with a compelling reason why the prospect should respond, the chances of moving the deal forward are not great.
10. "Signing off"
When all else fails, it's time for a Hail Mary. This sales subject line should only be used in "break-up" emails, when you're willing to write the potential customer off after one final try. In the body of this email, try to make a compelling and persuasive case for why they should work with you. The good news is that the email will probably get opened. The bad news is that the chances of a response are not that great.
Looking for more ways to level up your sales follow-ups? Here's how one top-performing account executive improved his emails:
"With Dooly, I actually do know if [prospects] use Hubspot or Salesforce. I actually do know if they're in contract with Seamless of Lusha, because I actually do know where the notes are supposed to go. It's also made my follow-up game a lot stronger because I can address specific things we talked about." -Byron Sierra-Mattos, Team Lead & Senior Account Manager at Apollo
Save 5+ hours of Salesforce gruntwork a week with Dooly. Try Dooly for free.
---
Join the thousands of top-performing salespeople who use Dooly every day to stay more organized, instantly update their pipeline, and spend more time selling instead of mindless admin work. Try Dooly free, no credit card required. Or, Request a demo to speak with a Dooly product expert right now.
Close deals on repeat with a guided sales process you'll actually use.
Get fresh sales tips in your inbox