It's no secret that only 67% of salespeople actually hit quota.
And there are probably a million reasons as to why. As a seller, you might not have made a good business case, gotten to power, or multi-threaded your deals.
But what it really boils down to is you didn't keep your finger on the pulse of your deal.
When that happens, those opportunities often die on the vine leading you down a one-way street to missed quota. Now, you could probably make the argument that you didn't get enough qualified leads from marketing or didn't have the time to keep each deal on track with everything else you have going on – we know it's a lot.
While all of that might be valid, you still missed quota. And that's still money out of your pocket.
But what if you knew exactly what to do to stay on top of every deal. What if you could drastically increase the odds that you hit your number? (👋 Hellooo President's Club)
With Dooly, now you can.
Introducing Deal Vitals – don't let your deals die on the vine.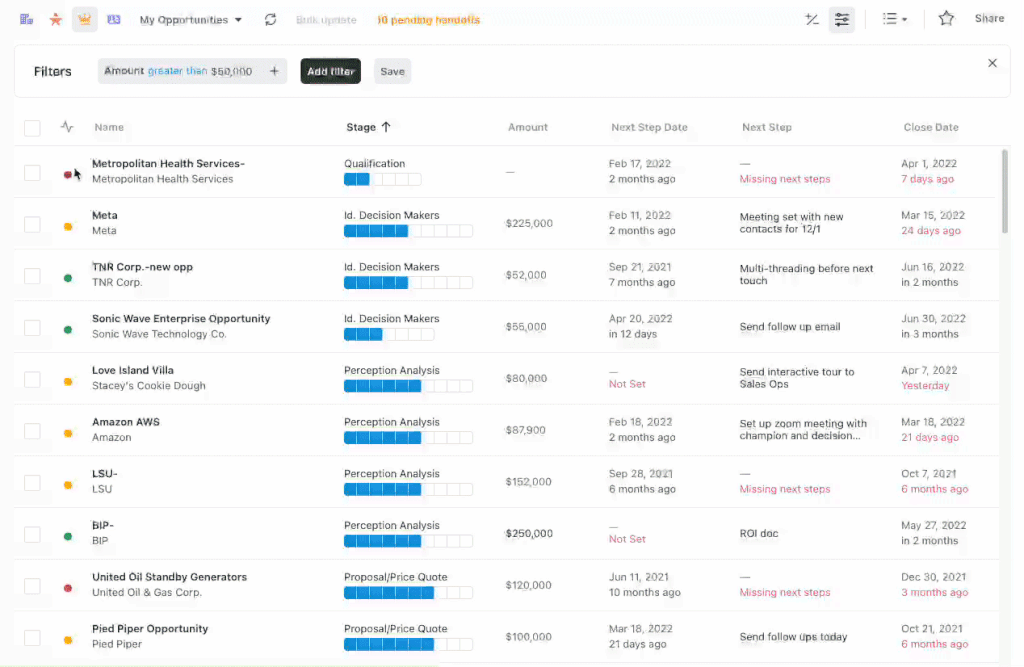 Deal Vitals give you a snapshot of how every one of your opportunities are doing in real-time so you know what you need to do to move them forward and hit quota.
By flagging opportunities that are slipping through the cracks, Deal Vitals make it easy for you to stay on top of their pipeline.
Let me show you how 👇
Know what deals need attention
With Deal Health Indicators, you'll now know which of your opportunities requires action such as updating next steps, opportunity amount, and more.
Quickly access key deal highlights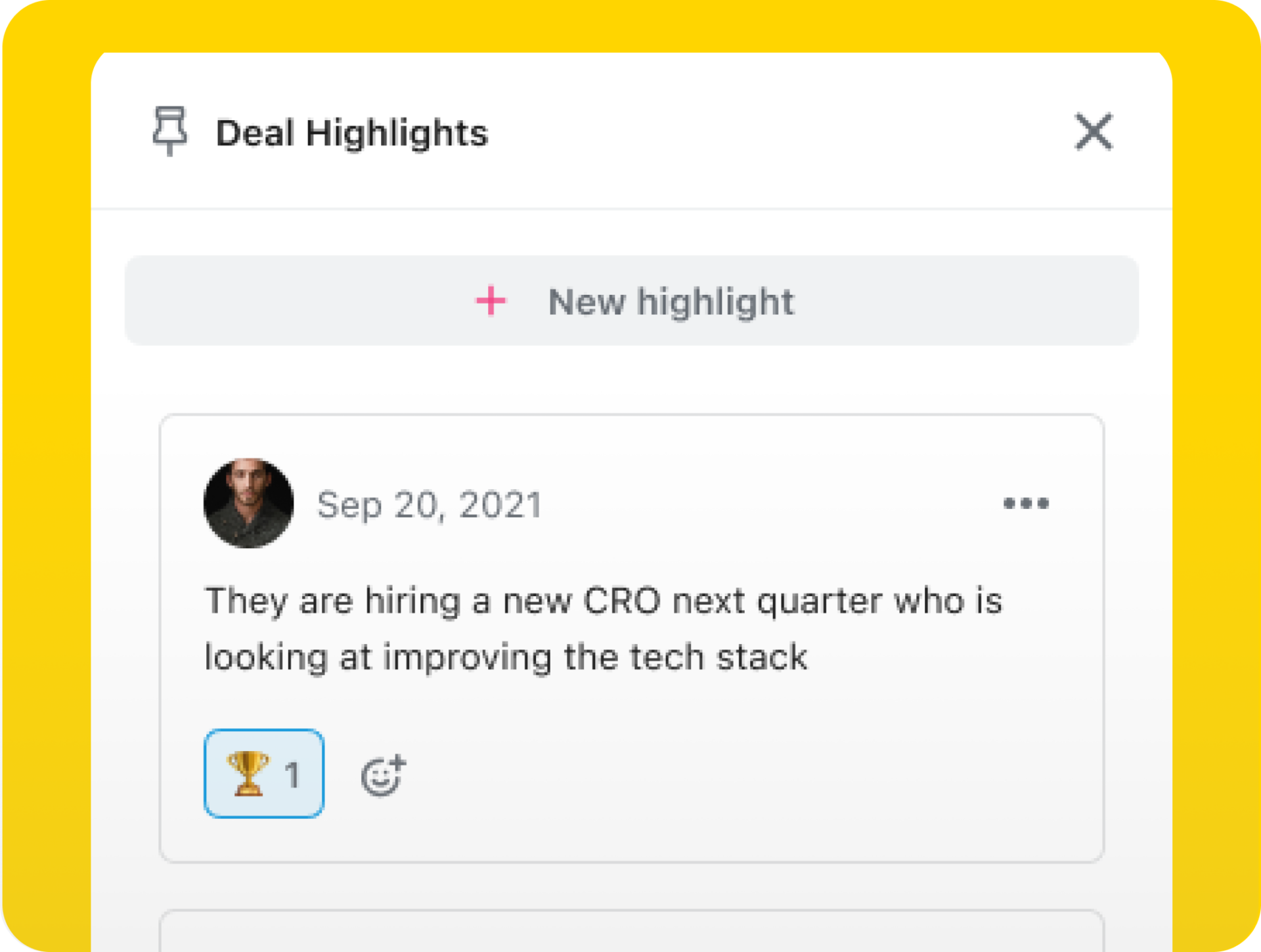 With Deal Highlights, you can now find important information from your meetings simply by pinning them for future use so you can quickly get up to speed on an account.
Gain insight into deal history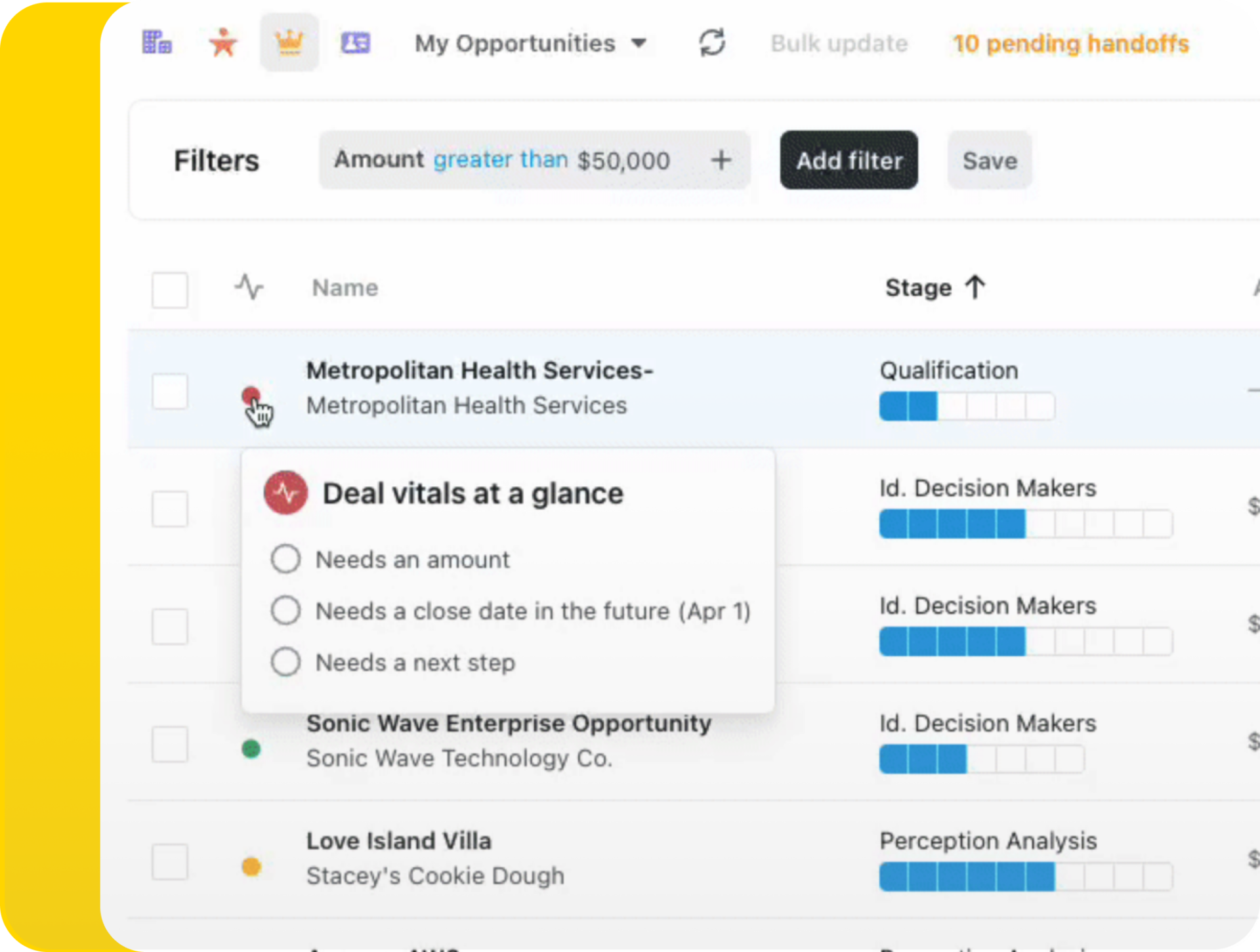 With Deal History Tracking, you can now easily see any changes that have been made to an opportunity when you hover over key fields like stage, amount, and more.
Ready to give yourself the best chance at hitting your number? Sign up for a 14-day free trial of Dooly Pro or click here to get a demo.
---
Join the thousands of top-performing AEs who use Dooly every day to stay more organized, instantly update their pipeline, and spend more time selling instead of mindless admin work. Try Dooly free, no credit card required. Or, Request a demo to speak with a Dooly product expert right now.
Close deals on repeat with a guided sales process you'll actually use.
Get fresh sales tips in your inbox