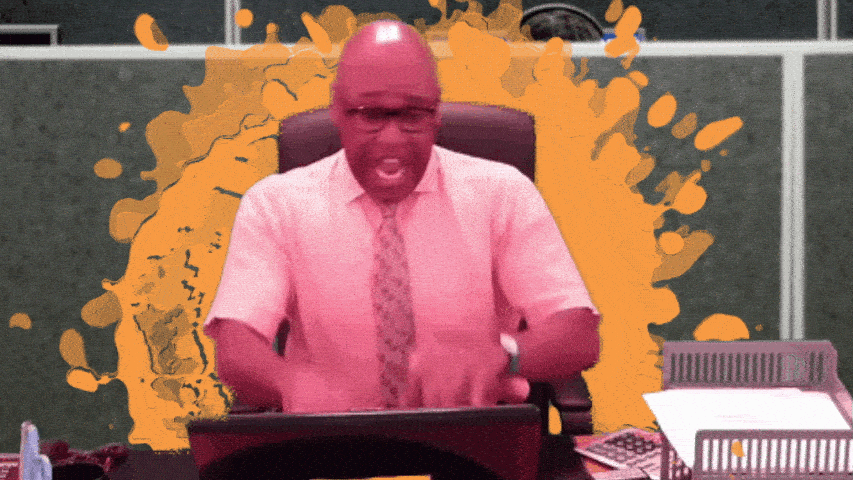 Sales expert Jason Lemkin once said, "One difference between the Top 10% and the Top 1% is that the very top are extremely efficient with their time."
The evidence shows there's a lot of truth to this. In fact, today, data entry and paperwork takes up so much time that only 41% of the sales workday is not spent selling — and sales reps only use 62% of their sales stack.
While the tech is stacked against them, top performing sales reps manage to make time for quota. They're incredibly protective of their time, and most of them use technology to automate certain tasks.
According to Salesforce, 69% of top performers automate logging sales data and customer notes, 66% automate managing administrative tasks, 65% automate generating quotes and proposals, 64% automate prioritizing leads and opportunities, and 63% determining what actions to take on accounts.
We want to help sales reps reclaim their time and take control of their selling hours, so we've put together a list of tools that can help sales reps get to the next level. While this list is by no means exhaustive, it covers popular and highly-effective tools that reps can use to spend less time doing repetitive tasks that don't move the needle, and more time closing new business.
1. Dooly
Of course Dooly leads off at the top of the list, and not just because, well… we're Dooly. Dooly was born from the pain of an actual salesperson. Our co-founder, Kris Hartvigsen, was once a 3X quota rep and later sales leader. His highly productive notes and training process inspired Dooly.
Dooly helps guide reps to closed won and eliminate any distractions along the way, like navigating Salesforce's complicated and onerous interface, time-sucking manual pipeline updates, and searching for sales enablement content instead of using AI to trigger it on your call.
At the end of the day, we focus on helping reps reclaim their time, and helping sales leaders get more visibility into their team's pipeline, scale best practices, and drive selling consistency. It's a popular platform for the simple reason that it works!
2. Lavender
Lavender pitches themselves as "an email assistant that helps you write better sales emails faster" — who whouldn't want that?!
Lavender uses AI recommendations to compare your sales emails to millions of successful ones, then offers recommendations for how to make yours more effective, such as shortening the content, spelling and grammar, tone and sentiment, spam check, subject line analysis, and yes, even adding GIFs.
While reps still need to do the work of composing the email (as they should), Lavender can offer recommendations that will increase the likelihood of a prospect opening your email and, of course, replying!

3. Apollo
One of the most time-consuming tasks reps have to face is researching and tracking prospects, usually being forced to toggle back and forth between different screens, copy and pasting, and generally getting bogged down trying to stay on top of everything.
Apollo simplifies this entire process, helping you find and research leads, maintain database accuracy with updates on prospect's job changes and the like, and allowing you to conduct outreach at scale with their multi-channel sequences. Again, although reps must still do the work, Apollo takes away much of the time-wasting research and data management tasks, allowing reps to focus on doing what they do best.
4. Superhuman
Since sales reps spend so much time in their email, it's no surprise that we have another email tool on this list.
Superhuman was created with the following concept in mind: "every interaction should be faster than 100ms. Why? Because 100ms is the threshold where interactions feel instantaneous." Superhuman claims to be the fastest email in the world, and if there's anything sales reps hate more than losing deals, it's waiting for things to load.
Not only does a faster email system save reps hours of time in aggregate, it takes away much of the frustration that comes with sitting around while waiting for inboxes to load, search to pop up, and attachments to finish loading.
Not only that, but Superhuman has a whole host of other helpful features, including follow-up reminders, scheduling, unsend (!), and a triage system that prioritizes your most important messages. This tool is a must-have for any rep who is sick of wasting time in their email and wants to get things done in a lightning-fast way.
Ready to recover 5+ more hours a week? Try Dooly free.

---
Join the thousands of top-performing salespeople who use Dooly every day to stay more organized, instantly update their pipeline, and spend more time selling instead of mindless admin work. Try Dooly free, no credit card required. Or, Request a demo to speak with a Dooly product expert right now.
Close deals on repeat with a guided sales process you'll actually use.
Get fresh sales tips in your inbox