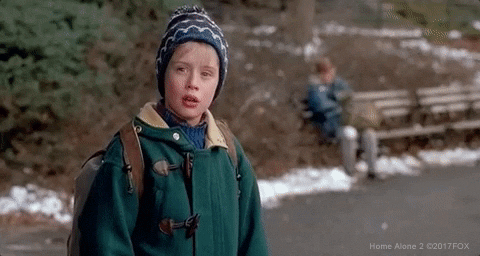 While the holiday season can be a time of gratitude and warmth, salespeople feel the chill as buying intent cools off.
Workweeks are cut short and prospects go on vacation. Getting a commitment becomes increasingly difficult as the end of the year approaches.
Some salespeople (wrongly) view December as a lost month, and their preconceived notions about what they can or can't accomplish become a self-fulfilling prophecy as they mentally check out, waiting until the year resets.
But it doesn't need to be this way. In fact, the holiday season can be a great time to close deals. As long as you take the right approach, you can ensure it doesn't become a lost month. Rather than try to fight the seasonal sales cycle, it's important to adapt your behaviors and tactics accordingly, changing up your approach to ensure that you're giving people what they want rather than trying to force your will onto them.
If you want to close more deals during the holiday season, try doing the following five things:
1. Gifting
During the holidays, people already expect gifts, so it won't be a huge stretch to include gifts as part of your sales strategy. Whether it's adding an incentive to help book a demo or sending gifts to prospects and customers in the process to show your appreciation, thoughtful gifts get noticed.
While sending a gift is by no means a guarantee you'll close a deal, it can help you differentiate yourself, and get on a prospect's good side, which can go far when they're making a decision on whether or not to move forward.
Of course, not all companies will be on board with this approach, but if you can allocate even a small budget toward gifts, it might just be the thing that puts you over the top and, at a minimum, will earn you some goodwill.
2. Front-loading
The key to a successful holiday sales season is to anticipate and plan ahead. Since you already know that the last two weeks (and especially the last week) of the month are going to be challenging in terms of scheduling and commitments, you should always front-load your month, and behave as if December is a 15-day month.
This shift in your mindset will encourage you to plan your month a bit differently than you might have otherwise, and will help push you to book more meetings earlier. That being said, there are still two weeks after the 15th, and you shouldn't take your foot off the gas.
If you plan everything correctly, not only will you still hit your sales goals, everything you close after the 15th will feel like a bonus, rather than a holiday miracle.
3. Sending well-wishes to past and current customers
If you've ever felt awkward about checking in with past and current customers, the holiday season should put you at ease.
There is no better time to drop a note and let somebody know you're thinking about them. Any kind words will likely be received with grace and appreciation, especially considering that most salespeople rarely if ever check back in, holiday season or not.
Drop a note without any additional expectations, and you might be surprised at its effect. While it might not pay dividends immediately, just like gifting, it can help you stay top of mind. And there's a good chance you'll hear from the prospect in the not-so-distant future.
4. Incentives
If there's ever a time to pull out all the stops, the end of the year is it. Whether it's offering steep discounts to get people in the door before the end of Q4 or offering a once-a-year promotion for the holiday season, if you're going to incentivize, do it during the month that calls for it.
On the flip side, many customers are already going to expect discounts during the month of December. But if you're serious about finishing the year out strong, don't be shy about doing whatever you have to in order to get a deal closed. Usually, it'll be worth it.
5. Empathy
While the holidays can be a wonderful time for many, they're also extremely stressful. The more you can do to empathize with people during this demanding time of the year, the better.
You should always dig into pain points, but during the holidays, don't be afraid to go a step further. Let people tell you about what's on their minds. Focus on how you can simplify their life, whether it's being more flexible about your schedule to accommodate theirs, or going beyond to make decision-makers happy with your offering.
As long as you lead with empathy, you'll increase your chances of closing a deal, and get in the holiday spirit.
And if you'd like to increase your chances of closing holiday opps with step-by-step guidance throughout the sales process (from call note templates to on-demand sales playbooks), try Dooly free.
---
Join the thousands of top-performing salespeople who use Dooly every day to stay more organized, instantly update their pipeline, and spend more time selling instead of mindless admin work. Try Dooly free, no credit card required. Or, Request a demo to speak with a Dooly product expert right now.
Close deals on repeat with a guided sales process you'll actually use.
Get fresh sales tips in your inbox