Siloed selling is killing your deals
Dooly's connected workspace brings the revenue team together to hit their goals
What can Dooly do for me?
Sales Leader
Account Executive
Frontline Manager
Sales Leader
With Dooly you can have a clear line of sight into the pipeline, ramp reps faster, & create a winning sales process.
Account Executive
Frontline Manager
Dooly powers the
new playbook

that separates top revenue teams from the pack
Less time spent in Salesforce
Faster close rate on deals
More active selling hours per year
Less time spent in Salesforce
Faster close rate on deals
More active selling hours per year
"I hit goal consecutively for the next four months using Dooly as my primary tool in the process."
25%
more quota attainment
"What used to take 2 hours a day now takes 30 min. We can focus on selling instead of dealing with Salesforce's updating nightmare."
4X
more efficient sales process
Traditional selling is setting you up to fail.
Close your revenue gap with connected selling.
You were born to sell, not do data entry. Dooly closes gaps in your sales process to recover the millions you're leaving on the table.
Stop your Salesforce suffering. Bring harmony to your revenue org.
Your team needs the data. You need to sell. Dooly helps you update your pipeline in 1-click, instantly sync notes to Salesforce, and automatically add new contacts to an account.
"Dooly is a godsend to my AEs saving them up to 5 hours a week."
Mark Eckstein, Revenue Enablement Manager, Bizzabo
End the tab switching and content searching. Dooly keeps you organized by attaching every note to an opportunity, so you always have the context you need to close a deal.
"Dooly is the first I've seen that syncs so seamlessly with Salesforce."
Annie Lu, Customer Success Manager, Asana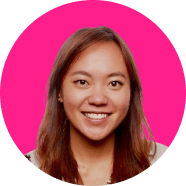 A winning sales process must be repeatable. With Dooly, you can use pre-built templates to fill out mandatory fields for your sales process and playbooks to help guide your sales calls.
"Love the ability to provide templates from myself or enablement team to newer AEs so they have a framework to follow if necessary."
Mike Wendahl, Director of Commercial Sales, Lessonly
Close more deals by keeping everyone in the loop. Dooly lets you share meeting notes with key stakeholders, tag your manager to approve a request, and access relevant content in real time.
"Dooly helps our team win more deals."
Colleen Mann, Global Sales Tech Ops Manager, BigCommerce
Activate your free Dooly account
Then instantly connect it to your Salesforce account and invite your team.
Update Salesforce faster with Dooly
Take better notes, complete required fields, and sync pipeline updates to Salesforce with one click.
Close more deals, together
Take back your selling time and share insights with your team to win more deals.
Customer data stays safe

in your CRM
Safe and secure Salesforce updates
By revenue teams, for revenue teams.
Automate the admin work you hate so you can confidently exceed quota with less stress.
Replicate your top performers and keep Salesforce clean and accurate with less effort.
Create a centralized, repeatable workflow for higher adoption and more deals won.
Capture the whole narrative so you can help your customers see value quickly.
Streamline your team's workflow and drive predictable outcomes.
Top revenue teams win more deals with Dooly
How Contentful closes deals 15% faster with Dooly​
How Liftoff captured 70% more deal data using Dooly​
How BigCommerce won more deals with 50% more pipeline visibility in Dooly
#1 Trending Sales Software on G2
#1 Sales Enablement Momentum Grid® Leader

#1 Sales Performance Management Momentum Grid® Leader
Grid Leader in 4 Sales Software Categories
#1 Sales Engagement Momentum Grid® Leader
#1 AI Sales Assistant Momentum Grid® Leader
Close more deals with Dooly.​
Start for free — upgrade anytime.​​