Dooly's Sales AI that suggests actionable next steps on your deals based on your notes.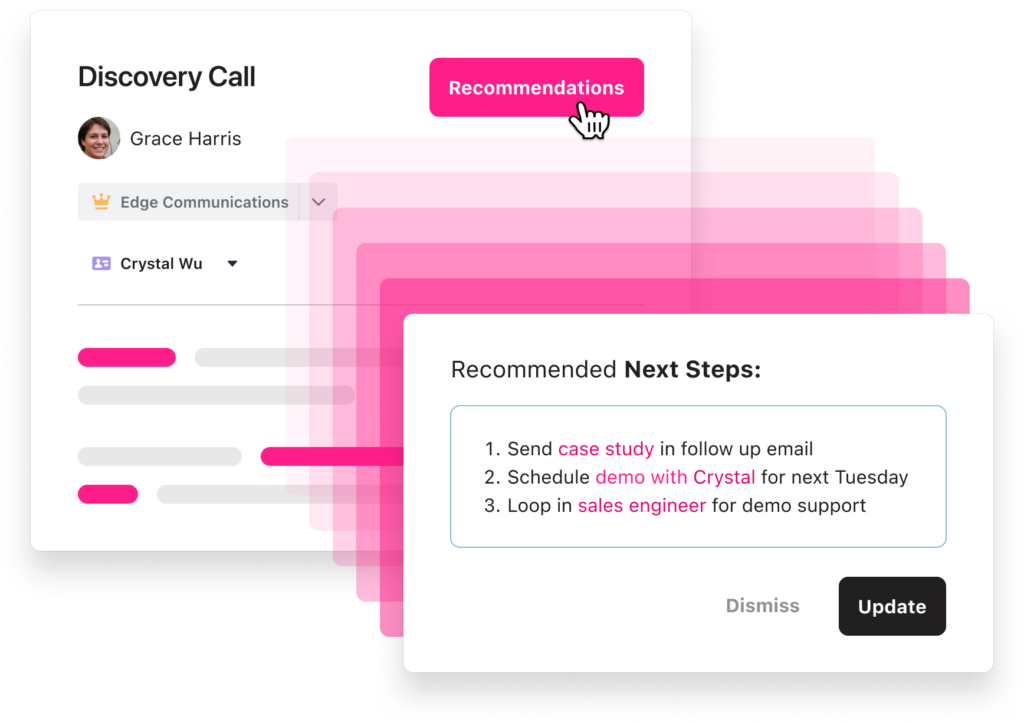 Top-performing reps are 2.8X more likely to use AI than low performers.
Dooly Recommendations is like having your own personal assistant to log your deal info in SFDC after every call.
Here's how Dooly Smart Notes magically recommends updates after a meeting.
Using context from your note history, our AI recommends next steps for the deal. Adjust as needed and give feedback so Dooly can learn and improve the accuracy of your future recommendations.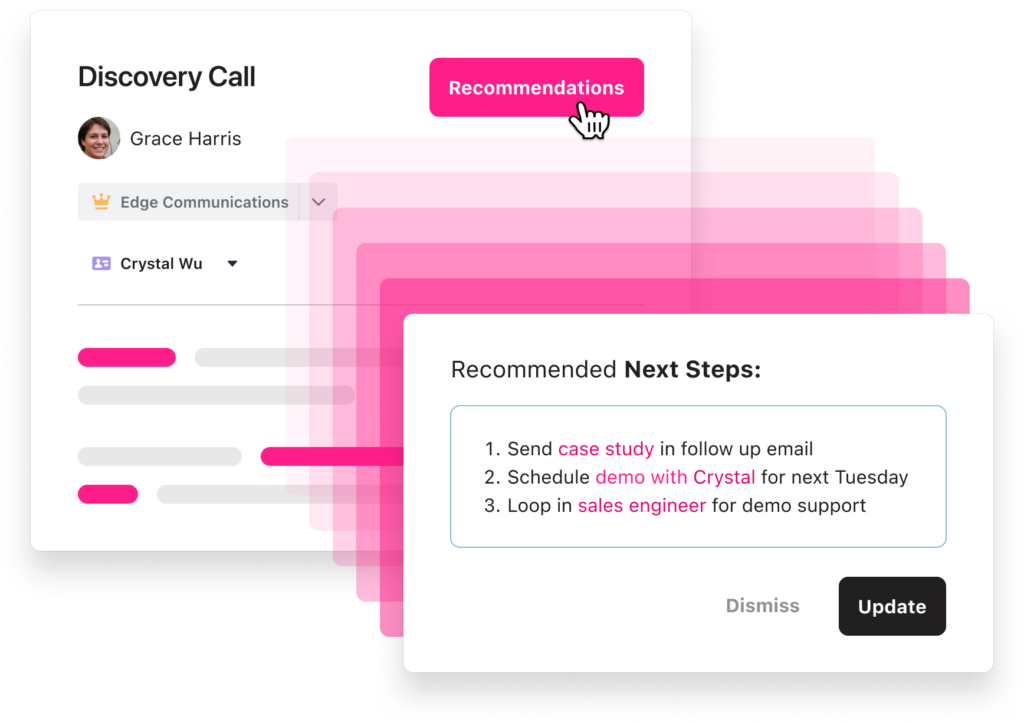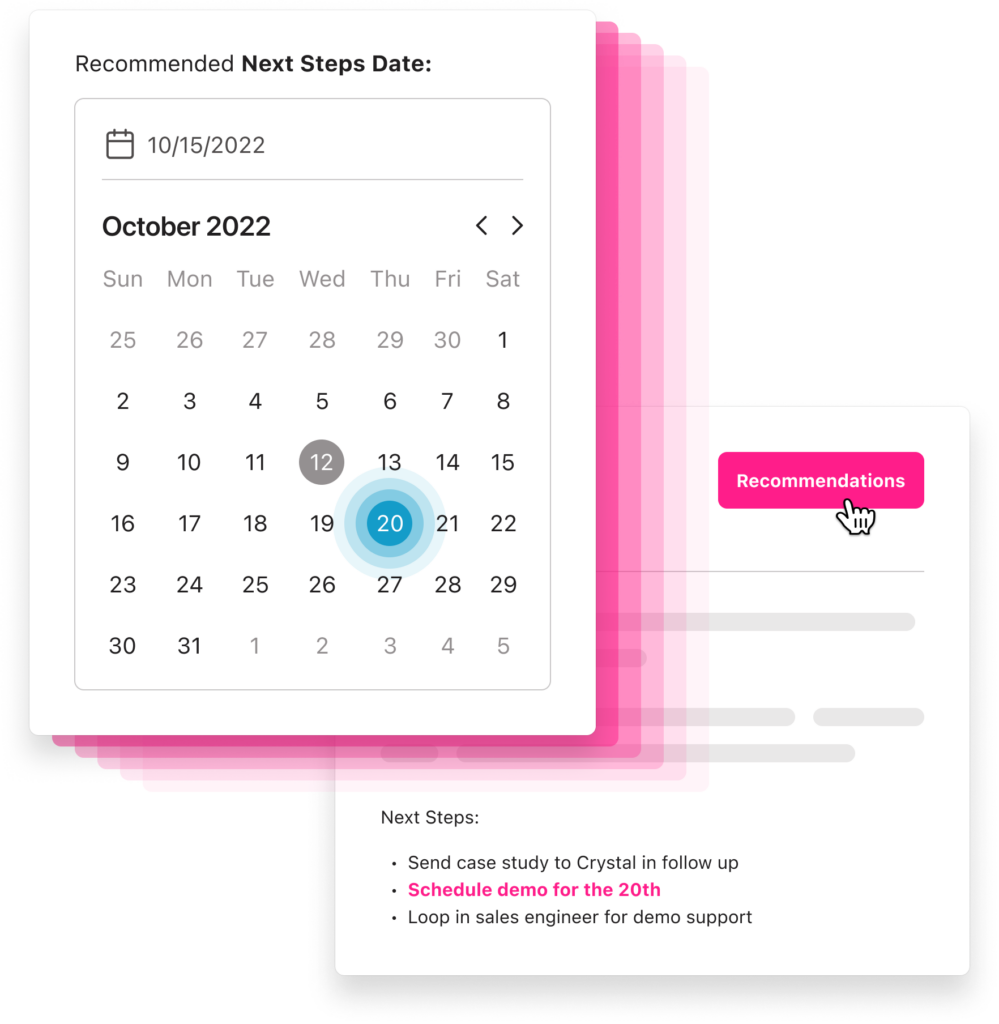 AI-generated Next Steps Date appears in your deal overview panel based on your note content.
When you mention someone in your sales notes, Dooly's AI checks if that person is a Salesforce contact. If they're not, we flag them so you can keep track of key players on deals.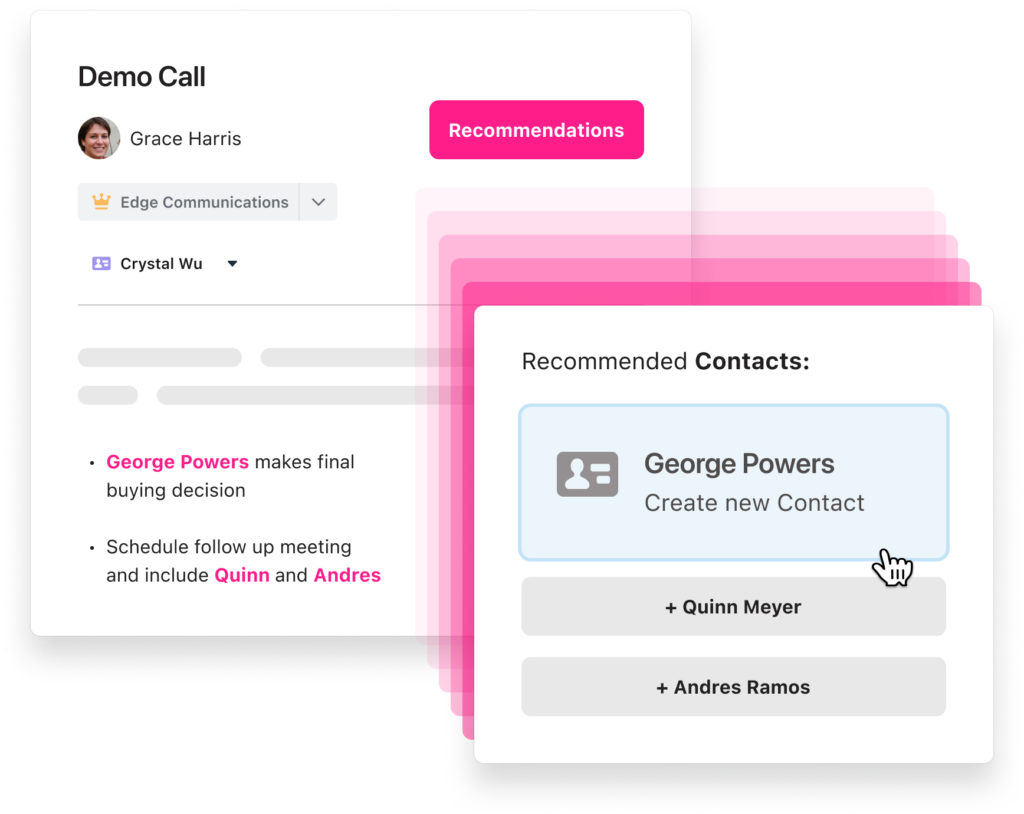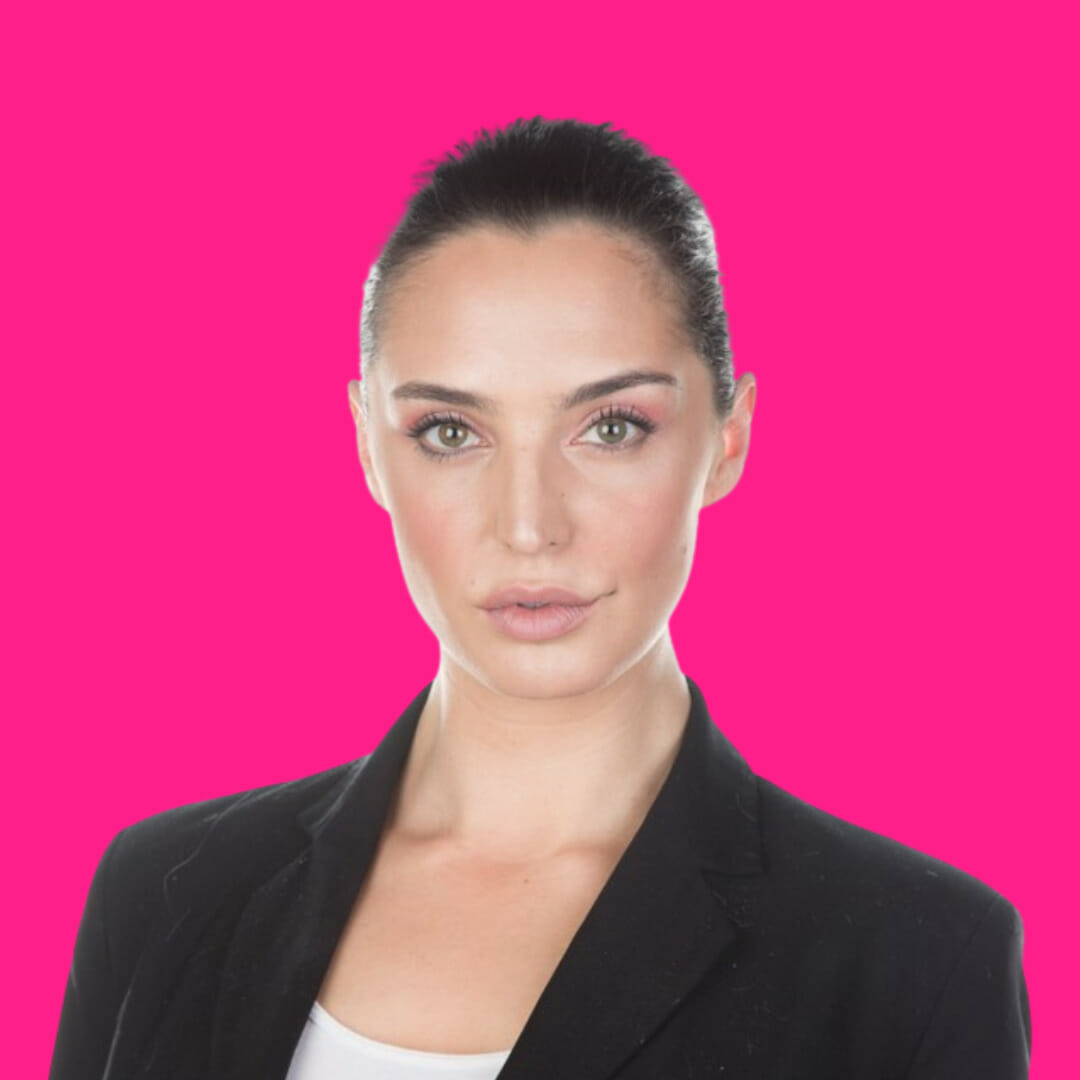 "I was so impressed by the Next Steps Recommendations when I saw them show up in Dooly. I couldn't believe how accurate they were. What I like most is how the Dooly AI scans my opportunity notes and draws insight from them. MAGIC! By automating my admin with Dooly Recommendations, I can spend more time with customers and focus on the deal."
Caitlyn Gadoury
Account Executive, Crowdriff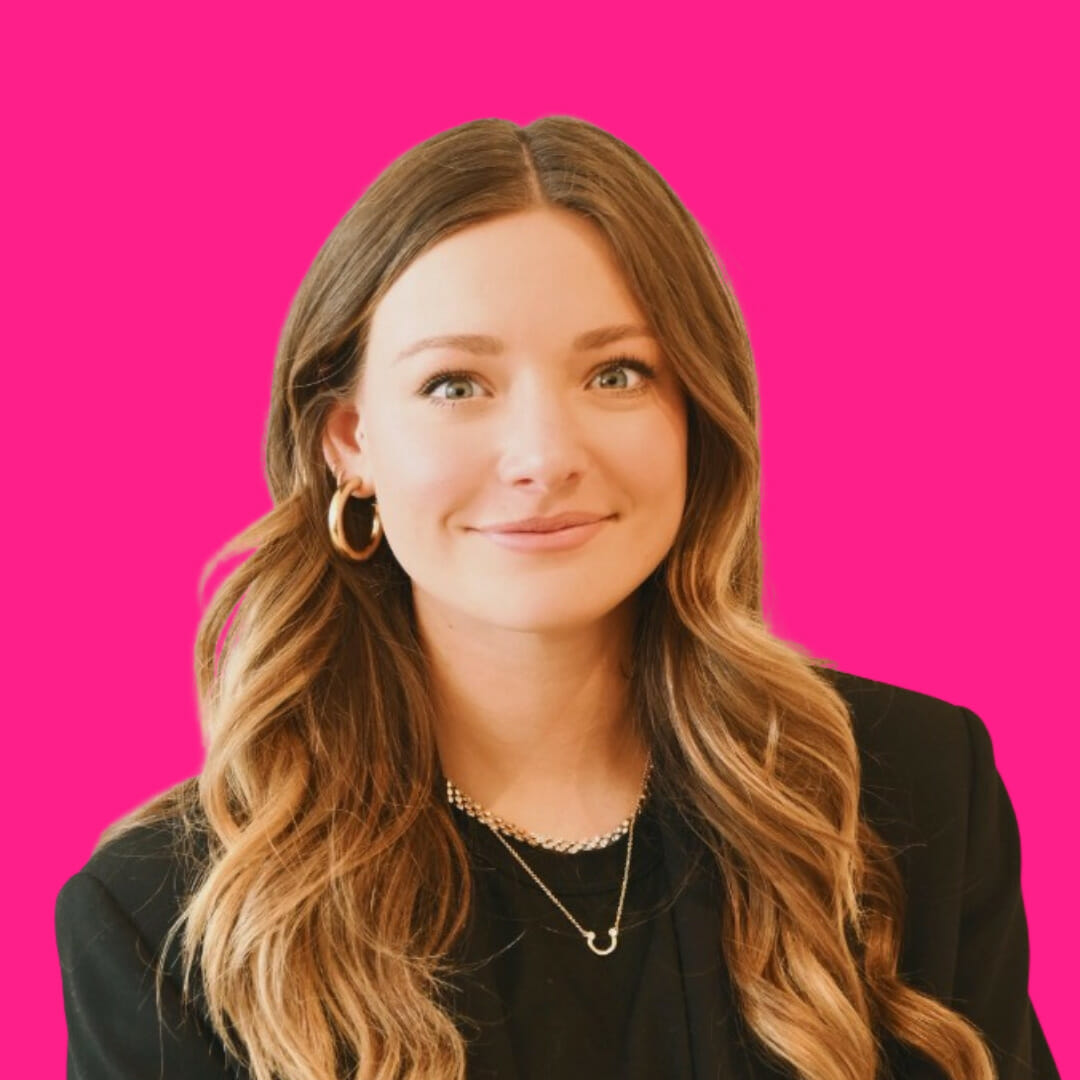 "Dooly recommendations help me find the most relevant takeaways from my client calls and keeps me accountable when pushing deals forward! In a sea of customer interactions, endless notes, and various deal cycle timelines, the automated recommendations take the guesswork out of next steps and allows me to relate those steps to my clients. It also has improved my salesforce hygiene which is a major bonus!"
Tess Lawson
Account Manager, Figma
#1 Trending
Sales Software

on G2
Get the freedom to sell 
with Dooly Recommendations.