Use Dooly and SalesLoft together for maximum impact
When you're building your funnel, you likely run sequences in SalesLoft. Every time you book a demo, you need to log the notes back to Salesforce for easy handover.
Dooly lets you live in SalesLoft, while ensuring your notes, critical fields and call scripts are all where you need them when you need them. 
Dooly follows you through your sequences and syncs everything back to Salesforce so you have more time to perfect your pitch.
More time = more meetings booked = more commi$ion. 💸
Download the Dooly Chrome Extension
Open SalesLoft. Start your daily tasks
Click the Dooly Chrome Extension.
Dooly finds associated Salesforce record and starts a note.
Take a note and sync when you're done.
👁️ Click on the eyeball to have Dooly follow you to your next task.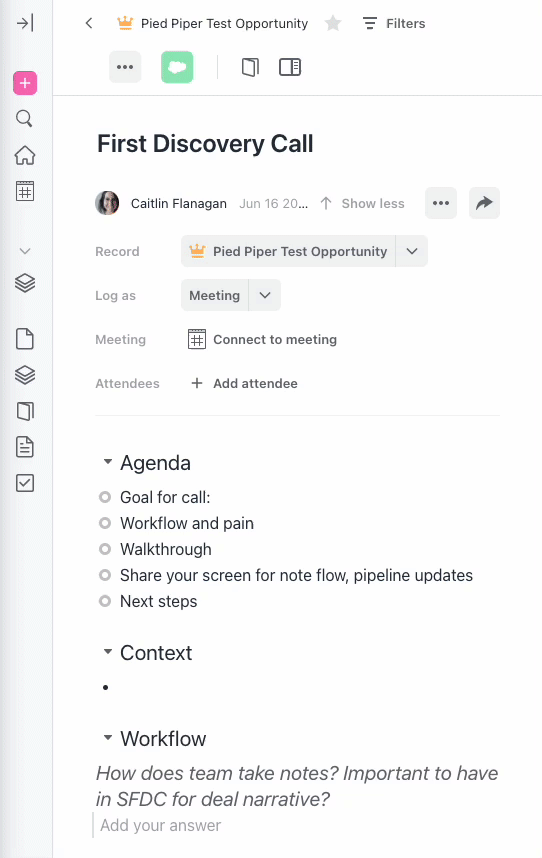 Close more deals with Dooly.​
Start for free — upgrade anytime.​​