Auto Add Meeting Attendees to Note
Start a note from your calendar to add attendees to your note
In meetings with more than one attendee, it's sometimes tough to keep track of who you spoke to, and when.
Dooly's calendar integration automatically pulls your meeting attendees into your note. Then you can add them to Salesforce if they're not already there.
Click on your meeting from the home page or "Meetings" in the left navigation
Click on any of the attendees in your note to 1-click add them to Salesforce
If the contact already exists in Salesforce, the purple contact icon will display next to the contact's name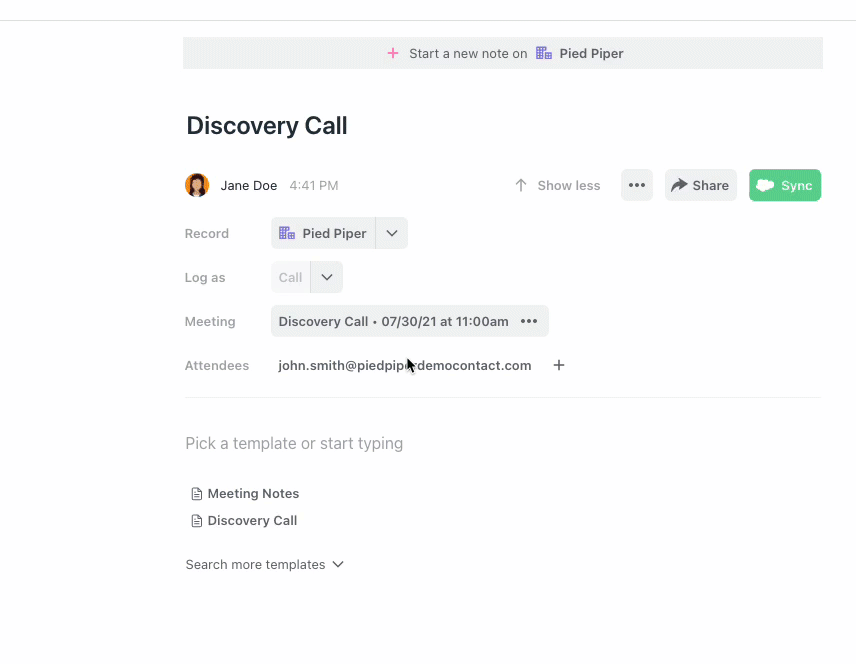 Close more deals with Dooly.​
Start for free — upgrade anytime.​​