"Salesforce is supposed to be able to do this, but when you have such a rough instance of Salesforce, it literally is better for me to manually update all these fields myself," said Hudspeth.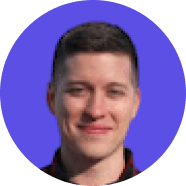 "The team's main challenge on a day to day is staying focused strategically on the accounts that matter."
"Staying focused strategically on the accounts that matter… while also sorting through all the challenges that come with a muddy instance of Salesforce," are the two primary problems Formstack needed to fix.
To win more high-value deals they needed to know they existed in the first place.
Solution: pipeline management that works the way reps do for faster ramping and accurate forecasting
Formstack's revenue team began exploring tools to improve Salesforce adoption so they could rely on pipeline for forecasting. On their first swing at solving the problem, Formstack adopted basic Salesforce pipeline updating software. However, the tool's buggy API integrations and glitches created more trouble than it saved, leading to poor internal adoption.
Dooly was the opposite.
One of the sales teams signed up for Dooly. Soon after, word spread like wildfire and the whole revenue team adopted Dooly within a week, remembers Formstack's enablement manager Brianna Class.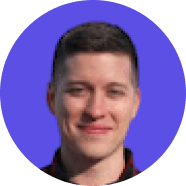 "The biggest credit to the product is that we didn't need onboarding on the product itself."
An hour later, Amburgey had three or four sales note templates built, two he shared with his whole team.
Use Formstack's deal-winning discovery sales template >
Predictable revenue with an organized sales process and better deal data
"Dooly allowed us to get the data out of the inbox and into Salesforce, giving us a good understanding of our metrics. Beforehand, we didn't have metrics," said Hudspeth.
"Now it's consolidated. It's fewer tabs, it's consolidated into, essentially, just Dooly," said enterprise account executive Adam Goldberg. "It helps a lot with us seeing what's relevant… and helping us prioritize and organize it."
With one tool to rule them all, the Formstack team not only knows which accounts to go after first but has the time they need to get deals across the line.
"I could actually see on the screen 'here is the result of the activity that I'm putting towards my book of business'" said Hudspeth, recalling his experiences as a former account executive.
All of this was a monumental first step for Formstack, but deal prioritization and time savings were the tip of the iceberg for what the revenue team eventually accomplished with Dooly.
Results: 60% more pipeline visibility leading to higher predictable quota attainment
Pipeline data grew 3.4X after using Dooly
"The first thing that happened was pipeline grew exponentially," said Hudspeth. "Whether that's the pipeline grew or the pipeline started getting reported, I don't know. 90% got moved to Salesforce when previously only 20 to 30% was entered, and only when the deal was in the final stages."
Reps hit 100%+ quota on repeat
Account executives Patrick Amburgey and David Soya felt their personal quota attainment grow as a result.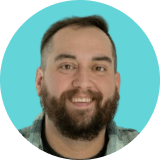 "I hit goal consecutively for the next four months after using Dooly,"
A top performer at Formstack, Patrick regularly hit 80% to 90% of quota before Dooly. But the month before he onboarded Dooly he dipped down to 75%.
With Dooly as his "primary tool in the sales process", Patrick Amburgey went from great to elite, hitting 101%, 104% then 110% of quota with Dooly for a 25% boost in quota attainment compared to the two months he tracked before.
"It's been seven, eight months now where I've been near the top of our team or the top of our team," said Amburgey.
Soya noticed a similar boost after using Dooly's pipeline editor to update Salesforce and templates to structure each call.
"My first year was a little rough with COVID," Soya wrote in his G2 review of Dooly. "But this year I'm cooking with gas…..gas being Dooly."
In the last three quarters of 2020, Soya averaged 66% quota attainment. But he didn't let that get him down. After signing up for Dooly in February of 2021, Soya finished out Q1 of 2021 with a bang, hitting 180% of quota. By the end of Q3 2021, he had averaged 120% quota for the year.
Better internal handoffs for more effective team selling
"We started to see some really cool process improvement with handoffs, like AE to AM handoff and notes integrated into Slack through a very quick link to notes," Goldberg recalled.
Dooly's Slack integration and template and note sharing capabilities also improved internal communication. When Soya created a personal Dooly view to track his comp, he shared them with his team.