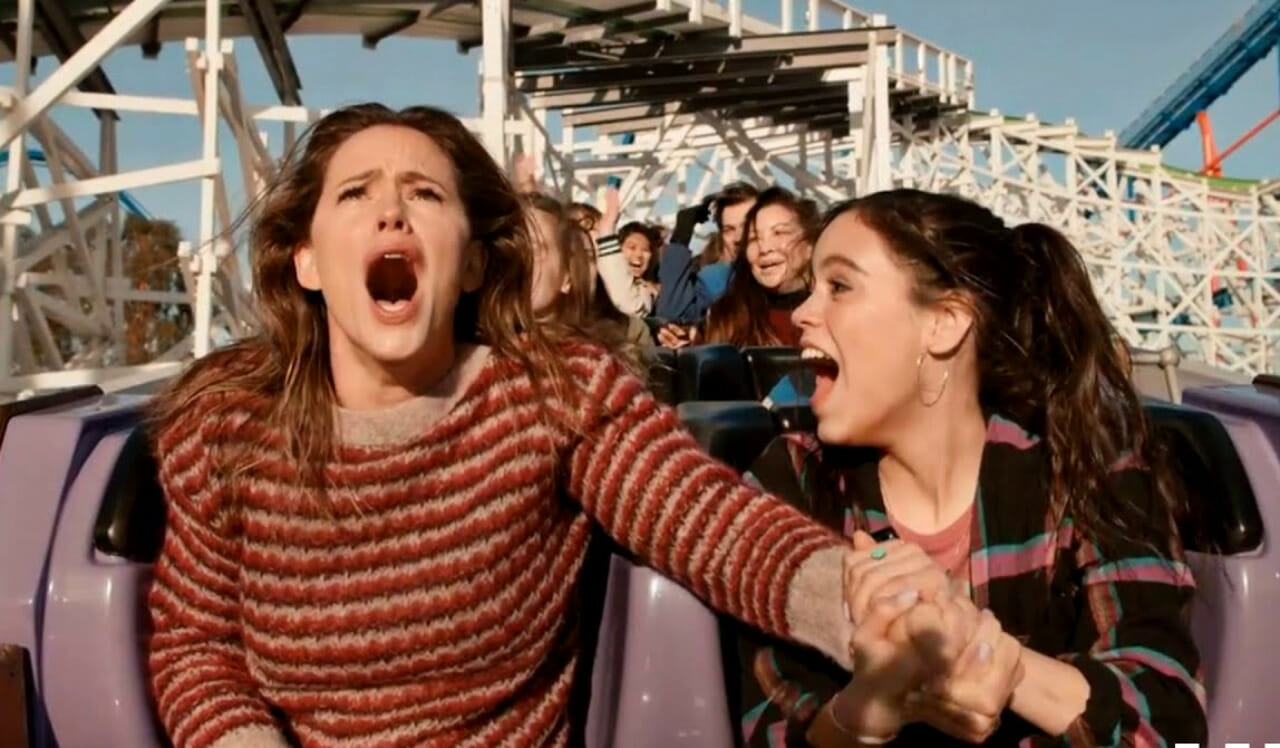 Nearly everyone in sales can have a good month here or there, whether through luck, effort, or a combination thereof. Knocking it out of the park for a few weeks is possible under most circumstances, as long as you show up and put in a modicum of effort and manage to get just a bit lucky.
But success requires consistency in sales — performing at your highest levels month after month, year after year, rather than going for a ride on the "sales rollercoaster," and allowing your performance (and income) to fluctuate along with your efforts.
But how can reps stay consistent, and avoid falling into the trap of high peaks and low valleys? It's not easy, but it can be done, and those who want to reach the top of their industries need to take the right steps to perform at a consistently high level, no matter what.
Here are five ways to avoid the sales "rollercoaster" and become a consistent seller:
1. Learn how to prioritize
Not all tasks are created equal, but you wouldn't know it if you watched how some reps operate. Low-value work (which Dooly can help eliminate) isn't as important as prospecting, follow-up, and closing, and neither is trying to figure out what format you'd like to use for your email signature.
Prioritization is key for high-performance, so make sure you know what moves the needle and what does not.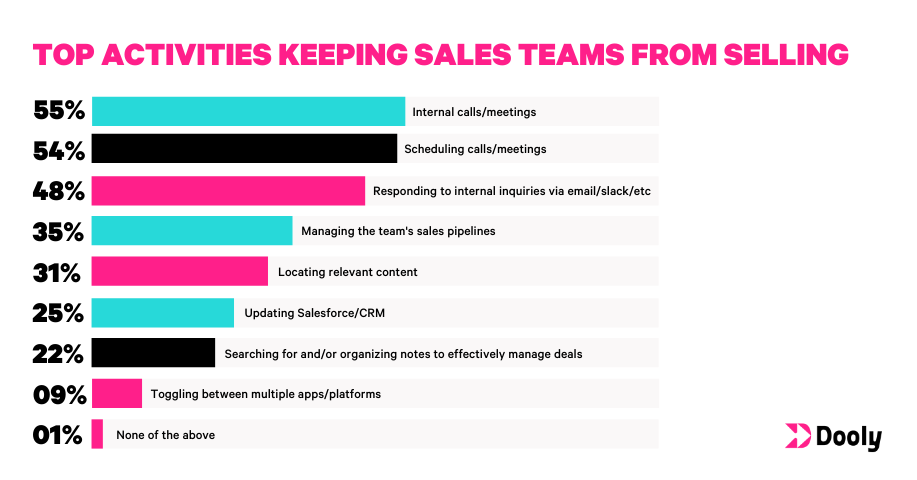 2. Follow a process (even when you don't feel like it)
Process is everything, but a process can take on many different forms. For instance, a daily process might involve spending every single morning prospecting before noon, or slotting an hour every afternoon to send follow-up emails to prospects.
The key is to create a process where you're doing consistent productive activity, and then sticking to it. There will be many days when you don't feel like doing it, but if you want to perform at a high level, you need to stick to your process day in, day out.
3. Maintain your health
It's pretty hard to stay consistent when you're constantly tired or feeling like crap. That's why investing in your health can have benefits at work too.
Getting enough sleep, eating healthier meals, and exercising to boost energy levels can pay dividends at work, as you'll be able to focus your energy on selling, rather than trying to fight the afternoon lethargy that comes with too little sleep, a bad diet, and not enough movement. And you don't need to become a CrossFit champion, just a healthier version of you.
4. Try to understand (and manage) your emotions
The sales rollercoaster consists of two parts: what's happening to you, and how you feel about it. You have more control over the latter than the former, which is why understanding and managing your emotions is so important.
If you're not careful, you will let the normal obstacles that you encounter convince you that you're terrible at your job, and will turn a bad day into a bad month, or worse. Learn how to manage your emotions and see things as objectively as possible, and you'll be able to take a lost deal in stride, and move onto the next prospect right away.
5. Always be prospecting
At the end of the day, the only way to perform consistently is to have a pipeline that's constantly full. And the only way to do that is to make prospecting your number one priority at all times, even when you're being pulled into a hundred different directions.
A full pipeline can cure all sales ills. Lost a deal? That's okay, there are more deals in the pipeline. Prospect beating you up on pricing? There are more deals in the pipeline. Having access to multiple deals at all times is a sales rep's dream come true. And the only way to get there is through a whole heck of a lot of luck, or through constant, daily prospecting.

---
Join the thousands of top-performing AEs who use Dooly every day to stay more organized, instantly update their pipeline, and spend more time selling instead of mindless admin work. Try Dooly free, no credit card required. Or, Request a demo to speak with a Dooly product expert right now.
Close deals on repeat with a guided sales process you'll actually use.
Get fresh sales tips in your inbox