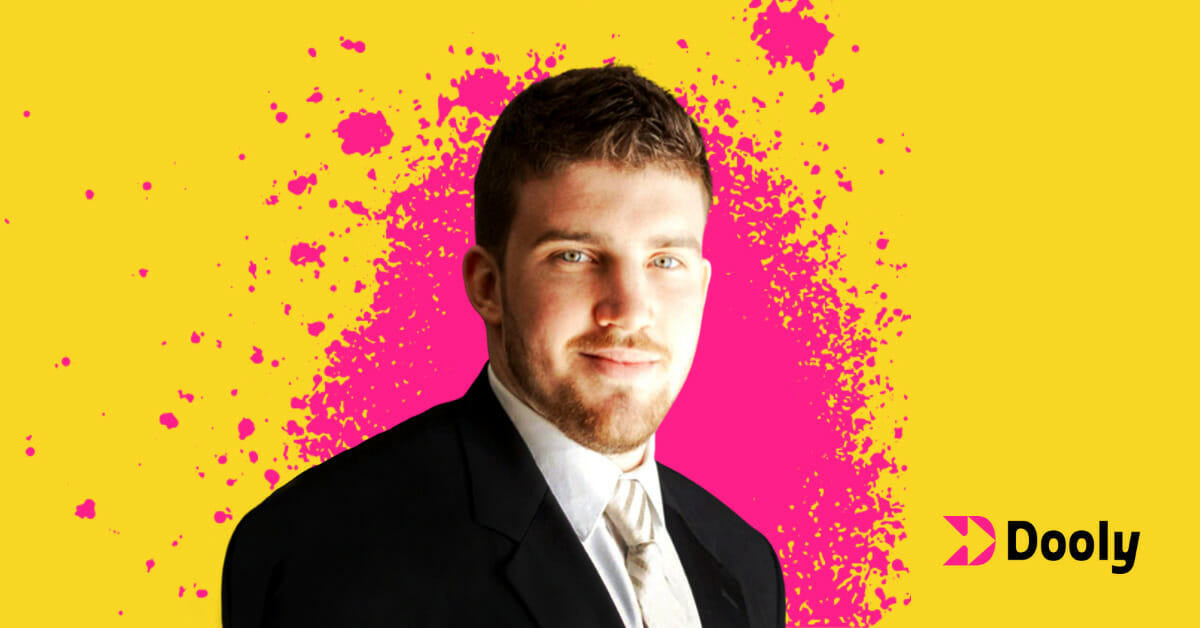 What does an account manager really do, and is it time to hire one?
Joining this episode of The Revenue Playbook is Tyler Meckes, Account Manager at Dooly, who sheds some light on what it means to be a great account manager. Tyler explains how his role fits into the wider revenue team and how he's able to build and maintain long-term relationships with clients.
Tyler shares his take on when the right time to hire an account manager is and what doing so can bring to the table. He explains why collaboration and following consistent processes are both fundamental skills needed for account managers.
Keep reading for some top takeaways from this episode or tune in to the full podcast below:
Watch the full episode here:
What does an account manager do?
Account executives, customer success managers, account managers – all of these roles are easily confused, but Tyler breaks down what he does in his role.
Tyler defines being an account manager as someone responsible for growing existing business and understanding the specific use cases of customers. The great thing about Dooly is that Tyler can see all the notes taken on a customer before he gets to them.
That way, he can act almost like a doctor looking back at health records to understand that customer and move towards a solution. This lets Tyler understand where the customer is at right now and what that potential future state could look like.
Alongside this, Tyler's role is also based on being an educator and helping those customers take the next step.
When should you hire an account manager?
Should you wait until you're experiencing huge growth? In Tyler's eyes, it's never too early to hire an account manager for your team.
Companies can always benefit from someone who can come in and lead the expansion of accounts while having a view of the whole playing field – and account managers are perfect for that. They are uniquely placed in the center of it all, and good account managers take advantage of that and collaborate with multiple teams to build solutions for everyone.
Customer success and sales in a recession
As we make our way through a recession, naturally, everyone's a bit worried in the sales and marketing worlds. Will anyone want to buy your software or services when we're in a recession?
Sales figures might be going down for various reasons, but Tyler has some insights into what to do in this case.
An account manager can work with all departments and get to know the challenges at each level while also communicating with the customers and their own pain points.
It may be tempting to try and sell as much as possible, perhaps even over-sell to customers, but Tyler avoids this even in tough times. His role is to make sure that customers are getting exactly what they need in line with their growth.
The trick is being able to ask open and honest questions and having the business acumen to discuss things strategically with customers. This gives account managers a great deal of credibility and builds customer trust.
For Tyler, if you're able to understand what's going on at the business level and talk strategically about how things are going to be affected, it will ultimately make you more popular with customers, which can help you boost sales in the long term.
Top skills sales managers should look for in account managers
Tyler highlights two important attributes of great account managers:
The most important thing that account managers need to be able to do is collaborate with lots of different groups of people – both colleagues in different areas of the revenue team and customers.
Gathering insights from all angles of the equation means you can make more informed choices about the future. For example, Tyler likes to work closely with customer success teams because they have the closest relationship with the customer. This helps him learn more about the customers' wants and needs.
With the knowledge gained from collaborating, you also need to be able to make use of those insights. That's where having a process-oriented working style can help you get the most out of it.
You can step back and map things out rather than planning things haphazardly. You can make better decisions that help you get maximum value to your customers, which ultimately means more growth for your team.
Want to retain and expand your current customer base? See how Dooly helped ThoughtExchange improve customer retention by 26.8% in 1 year with better sales notes and handoffs. Click here to find out more.
---
Join the thousands of top-performing AEs who use Dooly every day to stay more organized, instantly update their pipeline, and spend more time selling instead of mindless admin work. Try Dooly free, no credit card required. Or, Request a demo to speak with a Dooly product expert right now.
Close deals on repeat with a guided sales process you'll actually use.
Get fresh sales tips in your inbox