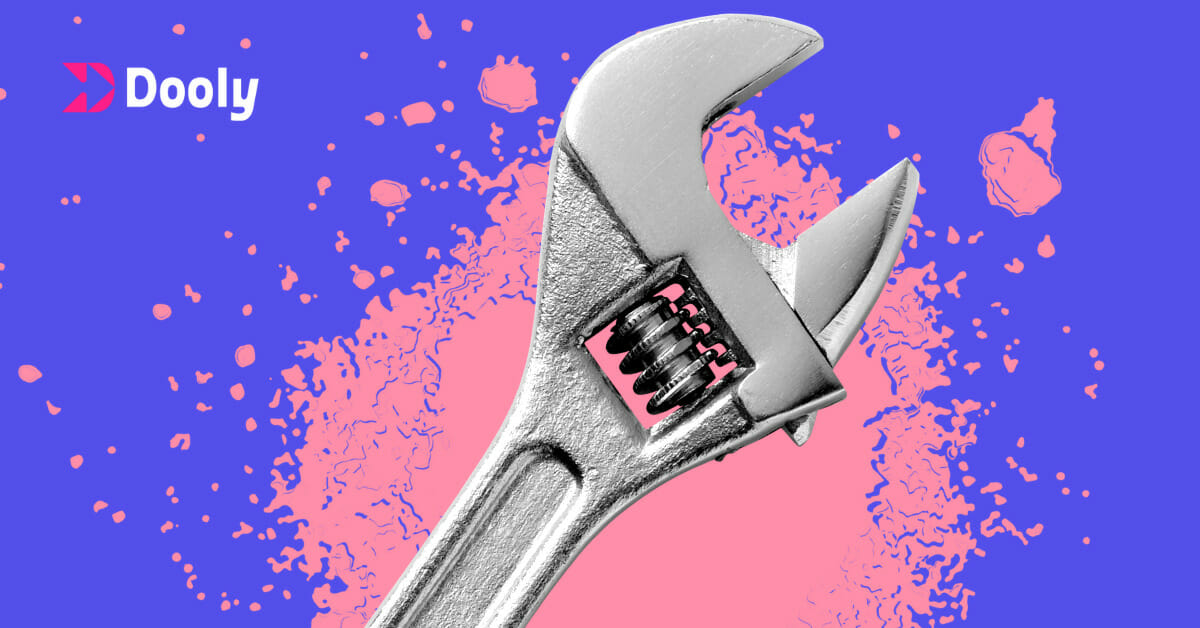 Sales productivity tools exist to help sales teams work smarter, not harder.
For too long, sales success could only be achieved through long, stressful hours. Hustle culture embraced overtime hours. There was no concern for boundaries or work-life balance.
In the Glengarry Glen Ross sales era, you were either closer material, or you weren't.
Unfortunately, sales reps only spend 59% of their time actually selling. The other time? Cooking up emails, data entry, CRM hygiene, prospecting — things that could be automated with today's magic word: sales productivity tools.
While there's no way to make sales effortless, there is a way to make it more efficient AKA smarter.
Here is how and why sales productivity tools help sales teams — and which ones are essential. 
Finally, a sales process that gives you the freedom to sell.
Use Dooly to keep your deals on track, and your manager off your back.
Try Dooly for free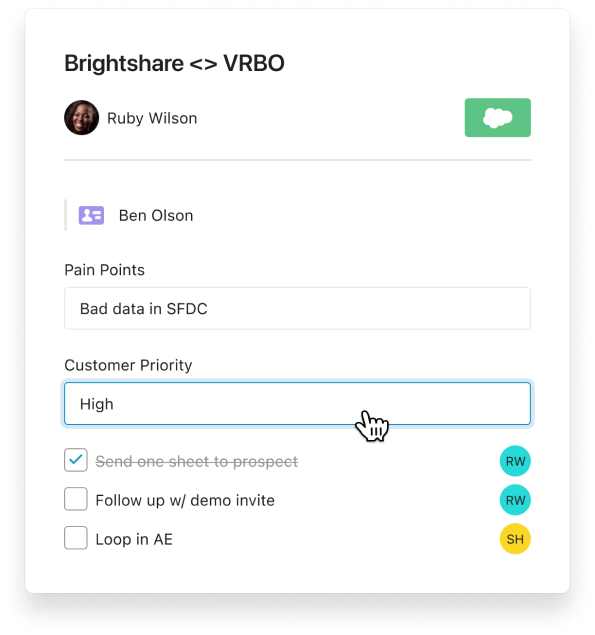 What are sales productivity tools?
Sales productivity tools are software that help revenue professionals like you get more done on the daily. This includes lead gen, scheduling, composing proposals, signing documents, prospecting, and collecting or updating data — essentially, automating repetitive tasks.
These solutions range from lightweight for small to midsize companies to larger tools for enterprises and corporations.
What is the difference between sales productivity tools and online collaboration tools?
Online collaboration tools facilitate a more coordinated workflow through file sharing, task assignments, and project collaboration. They don't always support the revenue team.
Now you may be thinking, how is this different from productivity tools? Simple: think of them as complementary, like peanut butter and jelly. None is better than the other. Peanut butter, good. Jelly, good. Together? Even better.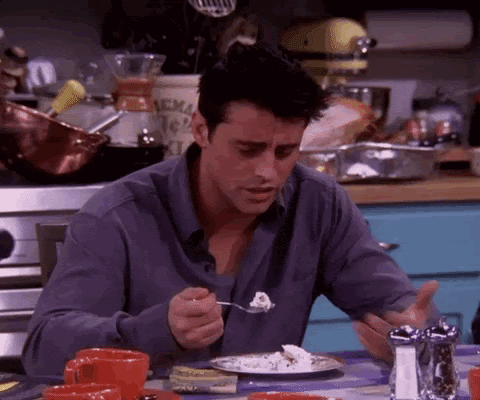 Sales productivity tools? Goooood.
Why do you need sales productivity tools?
In order to understand the way these tools facilitate productivity, we need to understand productivity.
Sales productivity is the relationship between sales inputs and outputs. Maximizing outputs (results) while minimizing inputs — cost, time, and effort — is the path to improving sales productivity.
"In my definition, sales productivity is the product of the other two factors: sales efficiency and sales effectiveness," says sales expert Jason Jordan. "Productivity is the ultimate goal of any sales improvement effort — when you improve the efficiency or effectiveness of your salespeople, their productivity unavoidably goes up."
He also breaks it down sales productivity in the following formula: effectiveness over efficiency.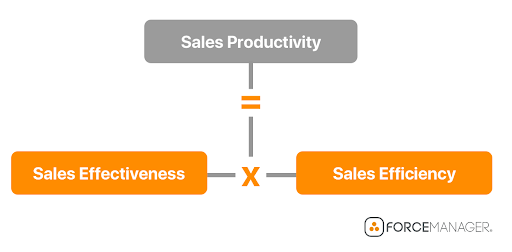 How to evaluate sales productivity tools
According to our Sales Happiness Index, which surveyed 600 US sales professionals, sales organizations are using an average of 13 sales tech tools. Is that a productive number? How do you evaluate which tools will actually increase productivity?
The short answer: map out your sales workflow and then take a look at what can be automated. Ask yourself, can a robot do this? If it can, move on to the points below.
How it fits into your sales tech stack
If you're like most sales teams, you use just 62% of your tech stack. Turns out not all tools improve productivity. Any new tool you bring in may replace or interfere with your current stack, so you first need to make sure they'll place nicely.
Most legacy sales software when you introduce them to a new tool.
Most importantly, you should evaluate how easy it will integrate with your CRM. If your CRM doesn't integrate with anything, you might want to change that ASAP.
Considering the fact that psychology research shows task-switching between tools drains mental productivity, you'll want to ensure smooth integration to avoid toggling back and forth between various tools.
Other factors to consider
While it's true some tools are better or more fetch — ahem, popular — than others, not all companies have the same needs. First look at your core business needs and find tools that accelerate your goals. Also checklist the following:
Ease of use for the sales rep:

A tool is only as good as its data hygiene, so choosing tools that only make their job easier — not messier — will ensure high adoption rate.

Balance everyone's needs:

While tools benefit the rep, more tools also mean more admin and more insights, so it's best to get sales ops, marketing, and other departments' buy-in as well.

Don't go overboard:

Don't paralyze the sales team with time wasters based on theoretical value rather than real productivity, and be sure to reevaluate your tech stack periodically.
How can tools improve your sales operations?
"The right software will keep the business on track. Making data-driven decisions is critical for anyone in sales operations. Good sales tools, the tools sales will use and love, allow sales operations to have accurate data at their fingertips." -Jenna Molby, Marketing Operations Manager at Dooly
These tools increase your team's overall speed
You'll notice these tools focus on one thing: eliminating the grunt work. Less grunt work equals getting more done in the same amount of time. Think of it this way: you wouldn't give your Formula 1 drivers a Toyota Corolla, would you? So arm your team with what they need to win the race.
Can improve communication at every stage of the sales cycle
A McKinsey Global Institute report found that 61% of the workweek is spent on emails, searching for information, and communicating internally. The top three time wasters salespeople cited in our Sales Happiness Index were:
Internal meetings and calls

Scheduling meetings and calls

Responding to internal inquiries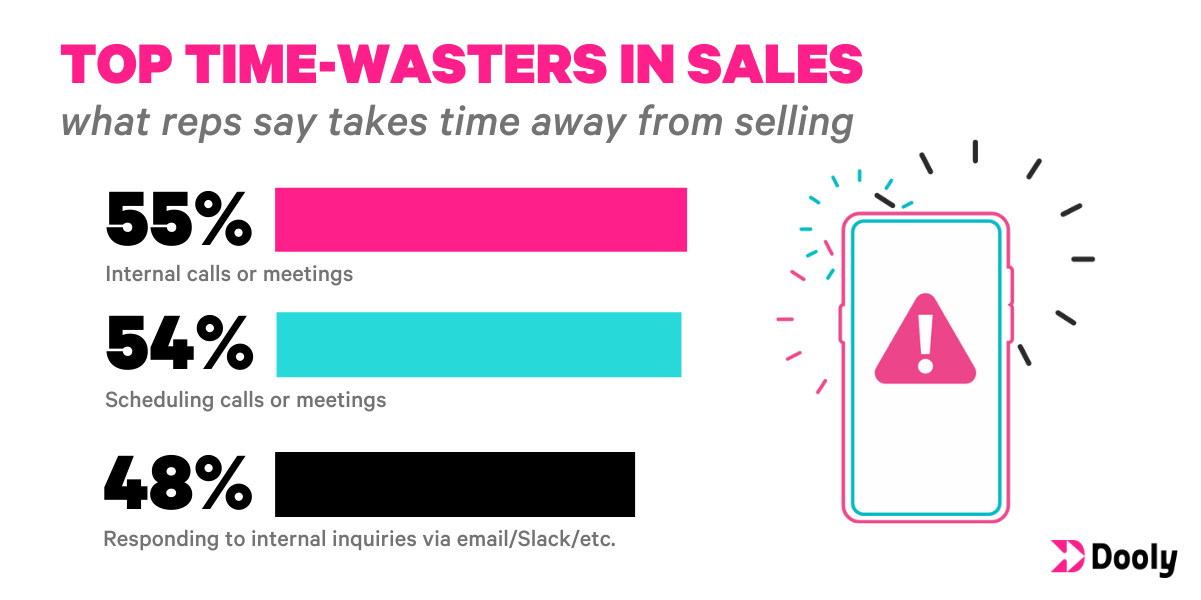 Source: Dooly
As we adapt to remote conditions, we need sales and team communication tools to stay in constant contact with each other and customers.
Can provide your sales teams with data-driven insights quicker
Sales teams can no longer rely on intuition to guide them through the sales process. Gartner says 60% of B2B sales organizations will transition to a data-driven selling approach by 2025. Sales productivity tools now have the info needed to make data-driven decisions at every step.
Improves email outreach
For a team that spends most of their time in their inbox, sales productivity tools can help with the entire email outreach process. From creating templates to scheduling follow-up reminders, automating email outreach makes for a more efficient process.
Makes sales reporting a breeze
Is your team bogged down with tedious sales tasks that keep them from building more meaningful relationships with leads? Most of these tools below collect analytics that contribute to sales reporting, making it as easy as pie.
List of Top Sales Productivity Tools
Sales productivity tools are a dime a dozen but finding that diamond that truly increases productivity can be tricky. Here are 11 of our favorites to go check out today.
1. Dooly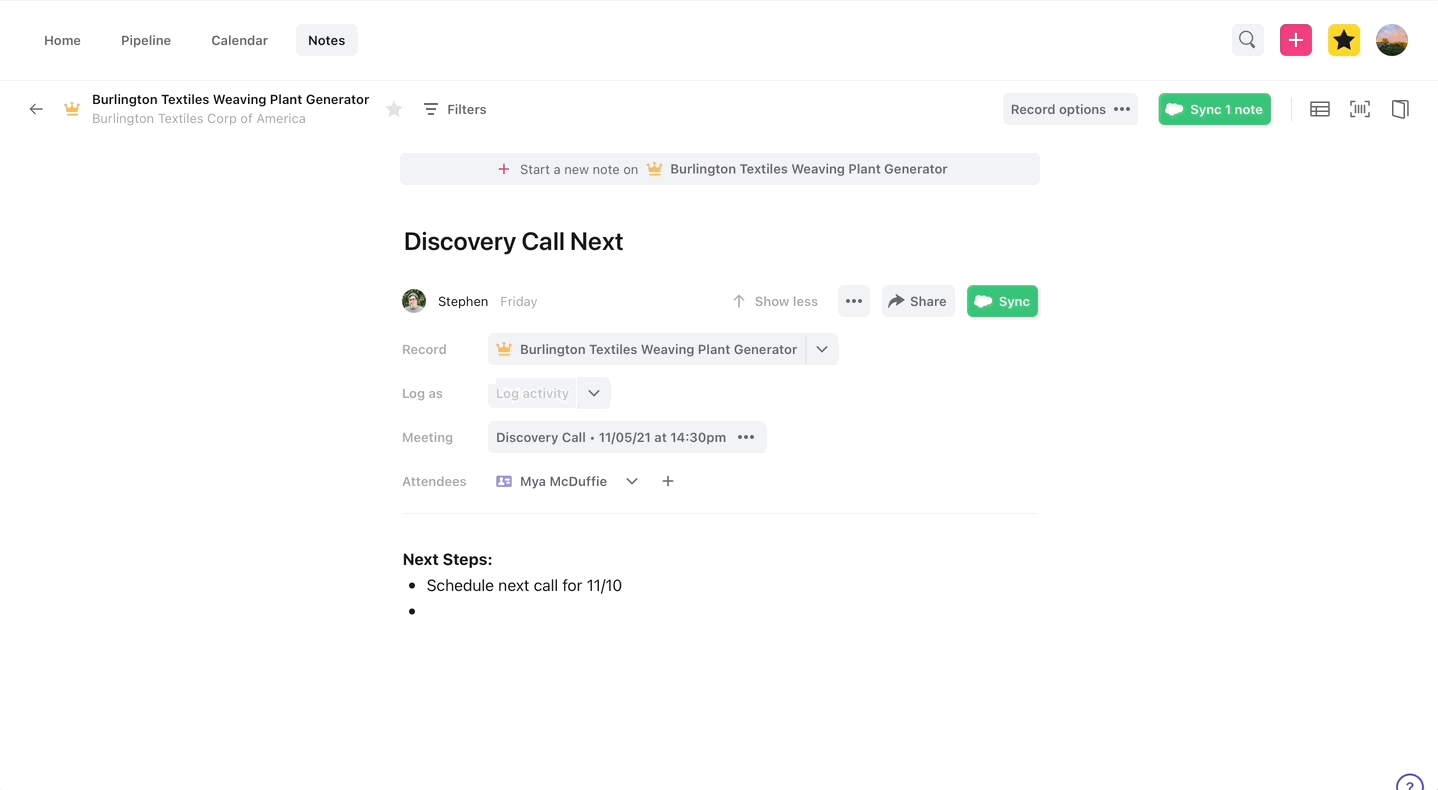 Sure, call us biased, but Dooly makes it effortless for revenue teams to manage and improve their pipeline — so you know what to do to hit your number.
Whether you're a seasoned AE who runs a tight ship or a sales leader who wants better insight into your team's deals, Dooly can make you more efficient, which means more time spent selling and making money.
What you get with Dooly
Unproductive: Spending an average of 5+ hours updating Salesforce, triaging in your 1:1s and prepping notes for customer meetings every week.
Productive: Automatically logging activities and updating the right fields, accounts, opportunities, and tasks during your call.
What people think about their sales productivity with Dooly
"Dooly has SAVED my time (and life!). It's a staple in my day-to-day routine — from prep to note cleanup and reporting! Being able to add Salesforce fields in the note template and automatically sync the entries to Salesforce fields is KILLER!" – G2Crowd

2. VidYard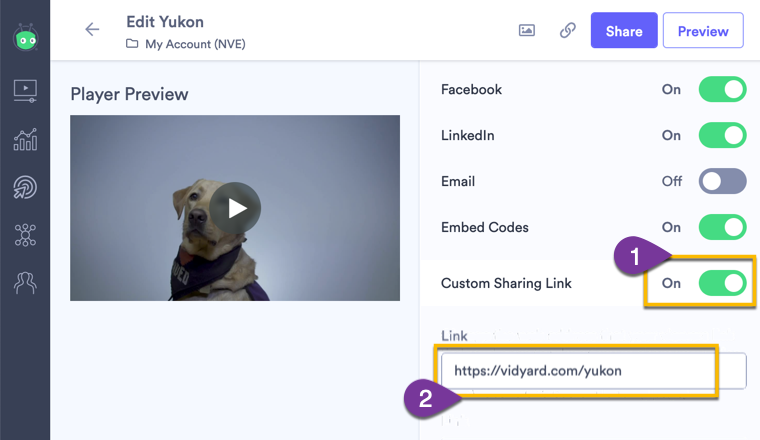 Vidyard is the sales productivity tool to use when you want to add video content into your sales processes.
What you get with Vidyard
Unproductive: Typing out boring, non-personalized emails; producing and distributing video footage.
Productive: Recording intro videos, demo videos, marketing videos, etc., right from your browser.
What people think about their sales productivity with Vidyard
"Saves loads of time having the plug-ins and it really is just made to help you be creative in your outreach!" G2Crowd
3. DocSend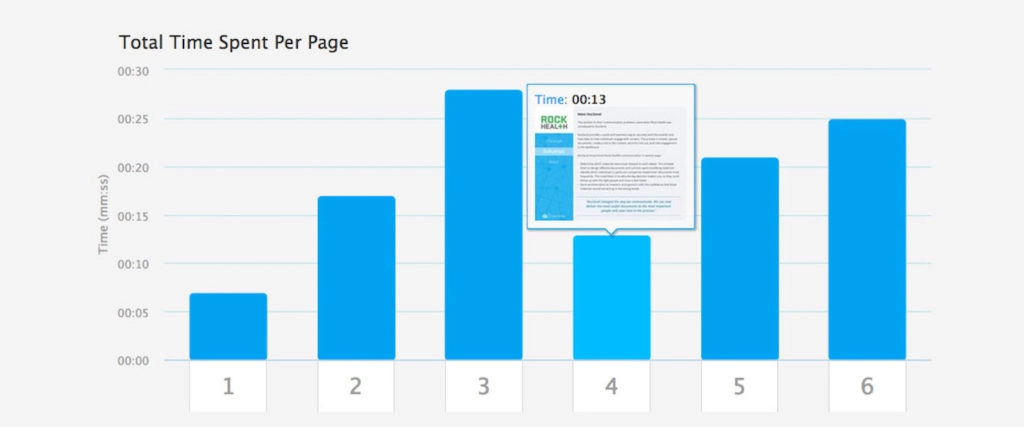 DocSend has a link-based system that makes it easy to securely share and control the content.
What you get with DocSend
Unproductive: Uploading clunky email attachments; resending newest versions.
Productive: Share your documents with real-time control and insights.
What people think about their sales productivity with DocSend
"The email integration is really sweet – it definitely saves time when I don't have to open another tab and copy and paste. Love that I didn't have to open a PDF to get a signature. The analytics are really worth it when preparing for meetings. Didn't send the e-signature request immediately, but I got it figured out." G2Crowd
4. Lavendar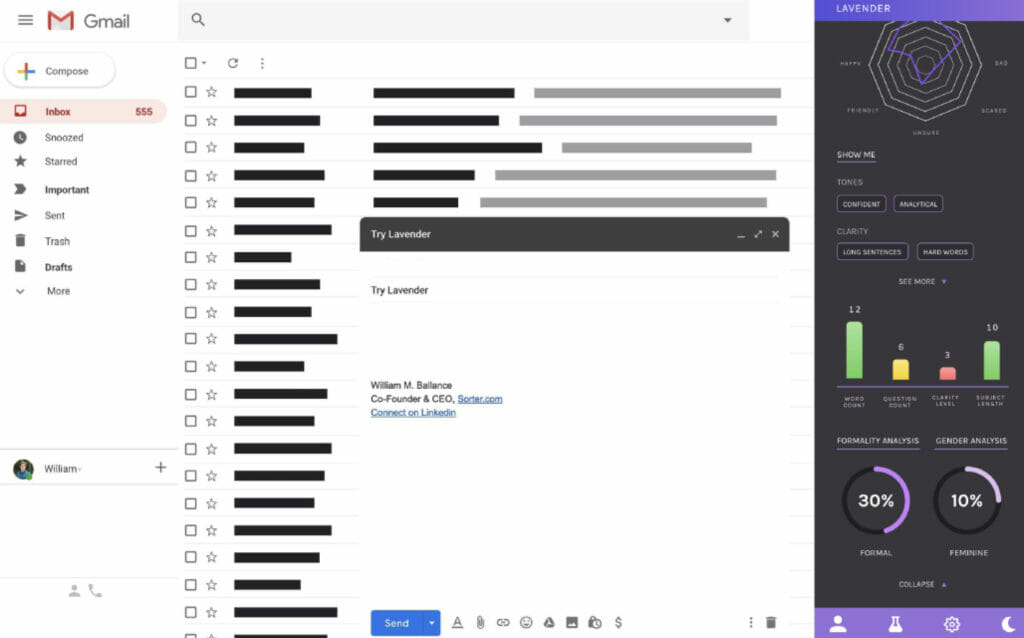 Lavendar is an email assistant that leverages AI to help you write better sales emails, faster.
What you get with Lavendar
Unproductive: Blasting generic and ineffective sales emails to prospects.
Productive: Let AI catch those typos and make copy (and even GIF) suggestions to maximize your chances of getting a positive reply.
What people think about their sales productivity with Grammarly
"I like the fact that lavender is not just a tool that helps you to write killer sales emails. It also teaches you how to do it! Also, technical support was super great, solved my problem real quick." G2Crowd
5. Chili Piper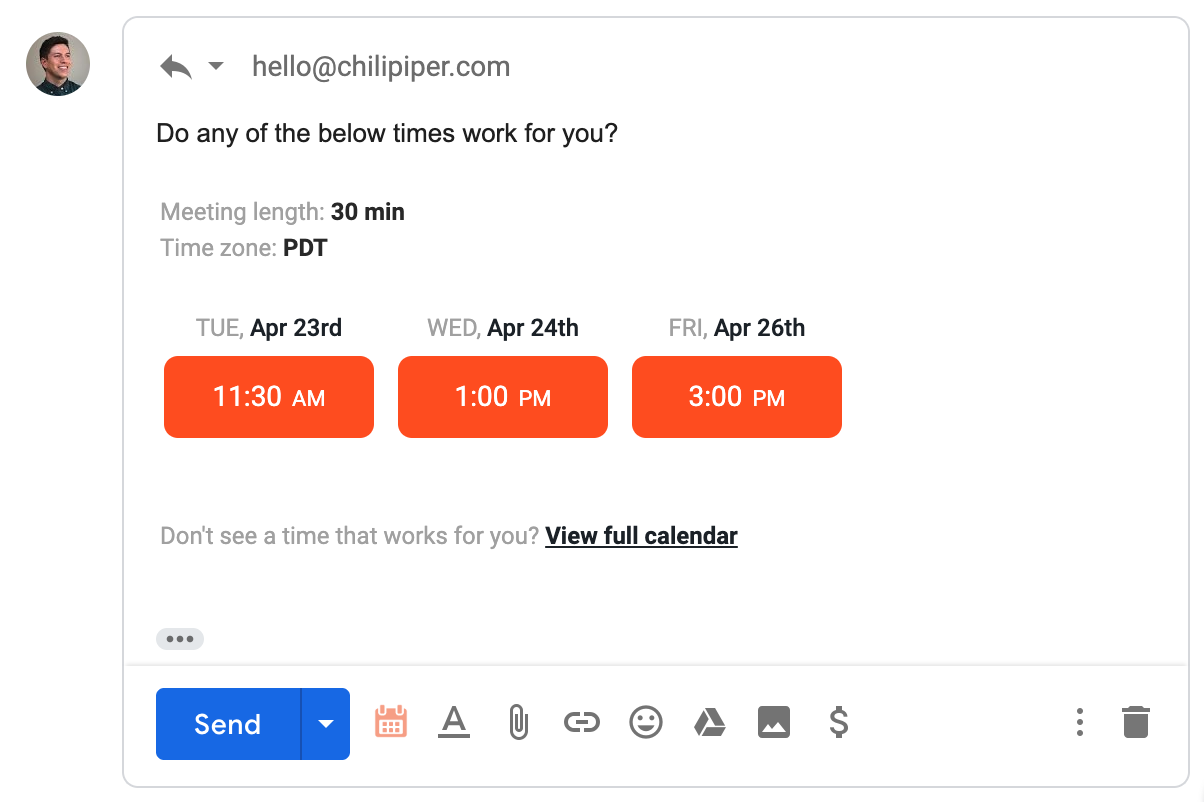 Chili Piper is an advanced scheduling and routing software for revenue teams, helping them increase customer satisfaction.
What you get with Chili Piper
Unproductive: Going back and forth with a prospect to book a meeting.
Productive: After a prospect fills out a form, Chili Piper matches the form answers to their queues and provides calendar availability with the right team within seconds.
What people think about their sales productivity with Chili Piper
"The software can be customized to the individual needs. As an example I created two types of meeting that my client can book in which is really useful." G2Crowd
6. Qwilr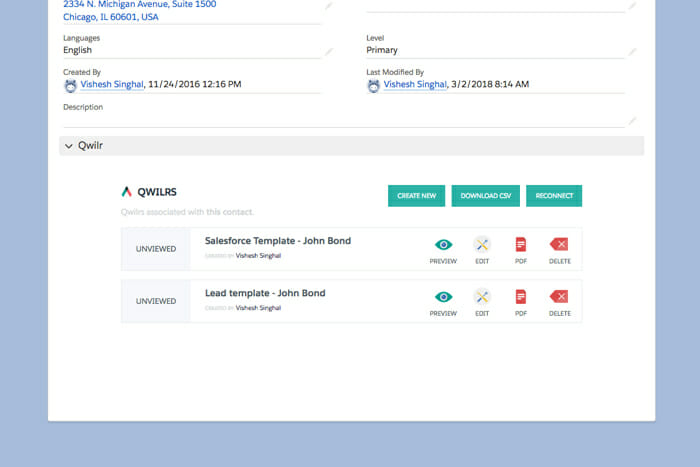 Qwilr is a smart document builder that features design, web-based technology, and automation for your customer communications.
What you get with Qwilr
Unproductive: Fooling with composing and formatting PDF for each client, then manually updating every detail during the negotiation.
Productive: Easily customize a proposal from templates, tracking it along the journey.
What people think about their sales productivity with Qwilr
"Qwilr is excellent for our sales team and sending custom quotes that are the same for every client irrespective of the rep that is working the deal. We can ensure the highest professionalism without handholding our sales team." G2Crowd
7. Zoom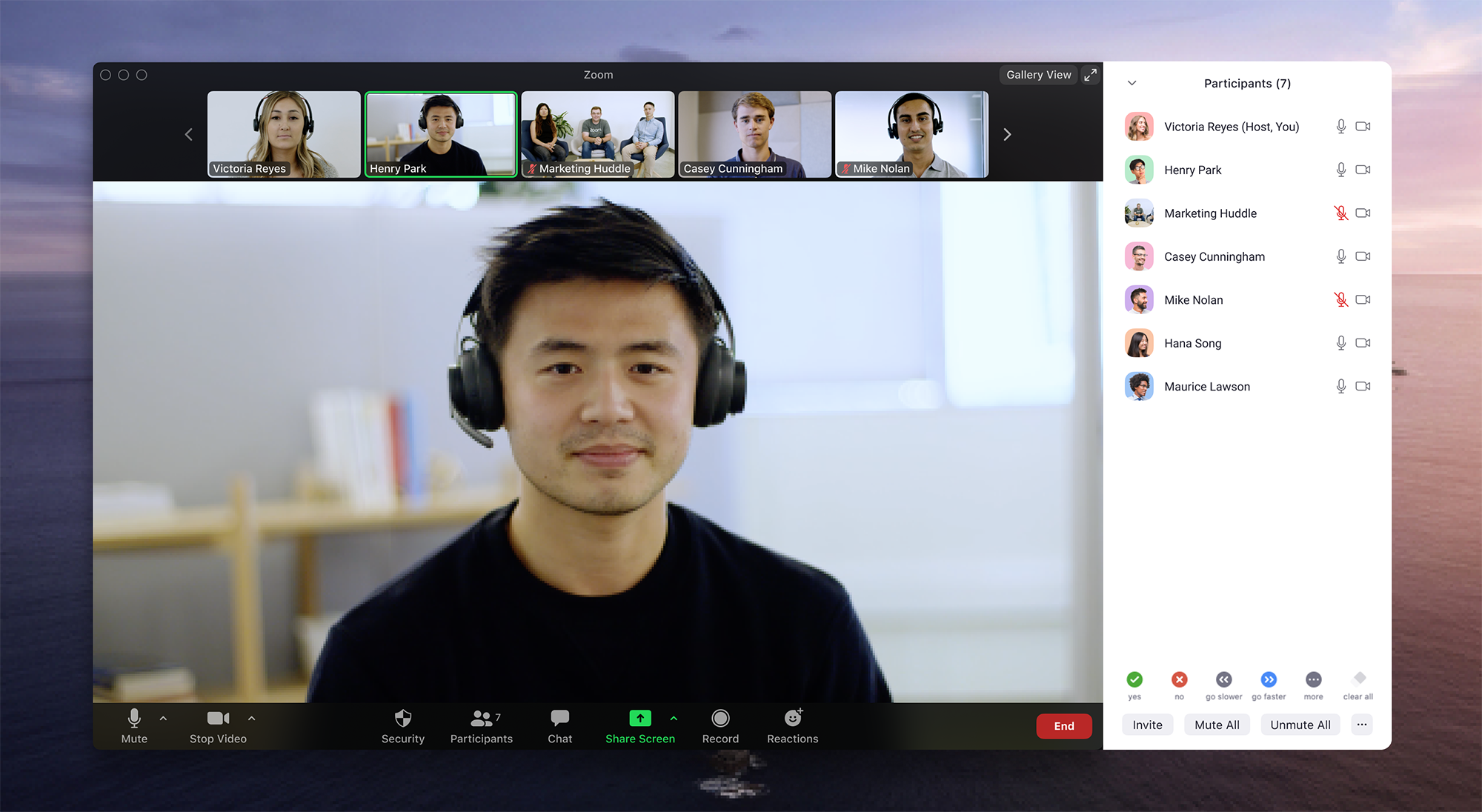 Zoom is a video conference tool for virtual office meetings, attending or hosting webinars, presentations, and more.
What you get with Zoom
Unproductive: Asking your prospect to download software to meet with you online.
Productive: Invite participants or teammates to join from any device with a simple link.
What people think about their sales productivity with Zoom
"We can easily invite the participants using a dedicated meeting link or meeting ID and password. Participants do not mandatorily need an account to join a meeting or webinar. I also like their whiteboard feature." G2Crowd
8. ZoomInfo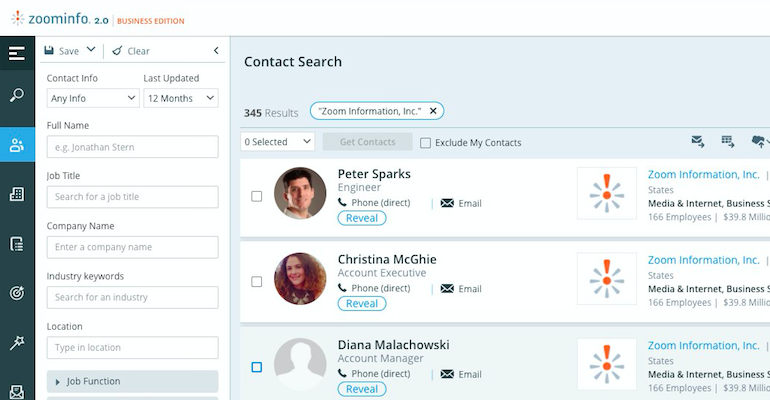 ZoomInfo provides both the prospecting data and the technology to create a more cohesive go-to-market strategy.
What you get with ZoomInfo
Unproductive: Manual grunt work of prospecting and time spent on low-intent leads
Productive: Get more information about your prospect at your fingertips, including intent and organizational charts.
What people think about their sales productivity with ZoomInfo
"ZoomInfo has been very helpful in finding contacts at new businesses we are looking to get in touch with. It works well with Salesforce and makes it very easy to use." G2Crowd
9. PandaDoc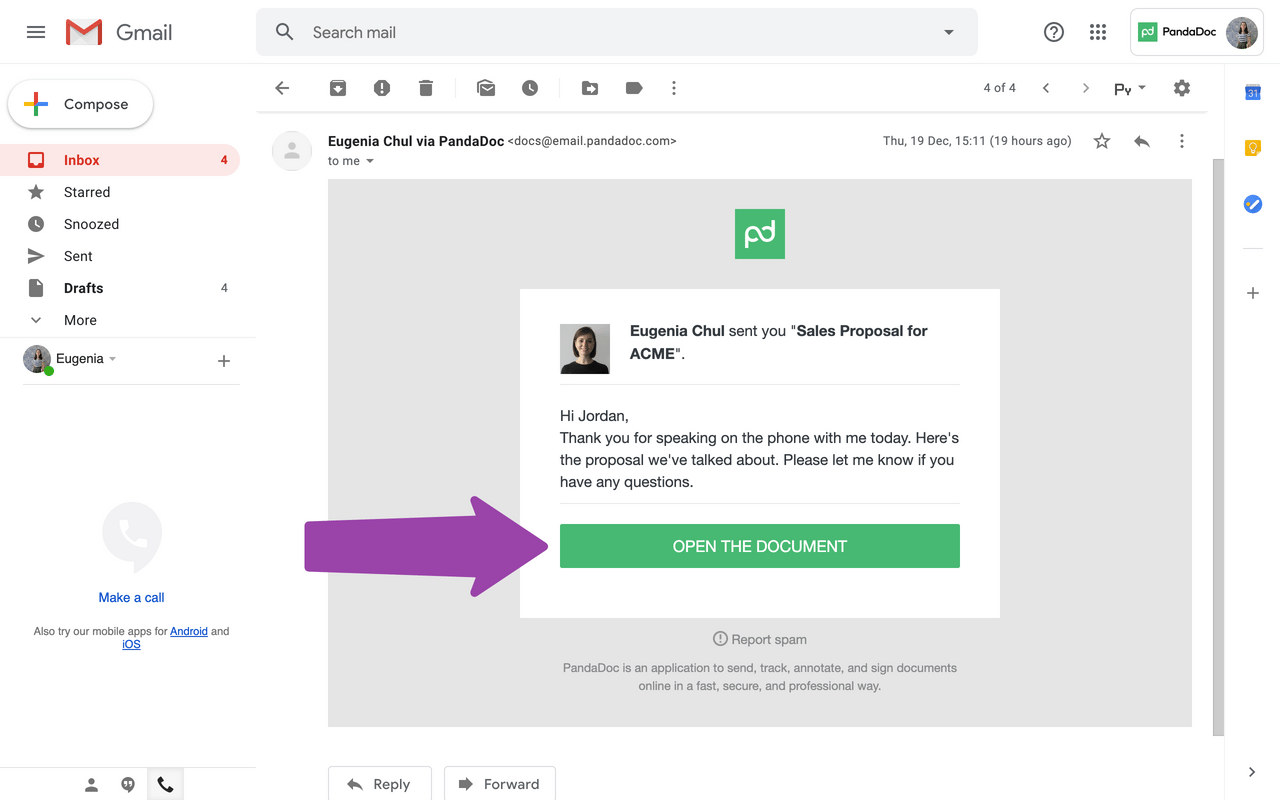 PandaDoc is a document workflow automation platform that helps you create, manage, and sign digital documents.
What you get with PandaDoc
Unproductive: Generate proposals, then save them as a PDF and then manually sign different docs to process the payment.
Productive: Create templates for each service and send proposals out with e-signatures within 15 minutes after a sales call.
What people think about their sales productivity with PandaDoc
"I love how all my contracts are now stored in one place, with convenient folder structures, and I no longer have to worry about formatting them for other people's computers. Having them input text directly onto the form, and sign and date it is super convenient." G2Crowd
10. LeadIQ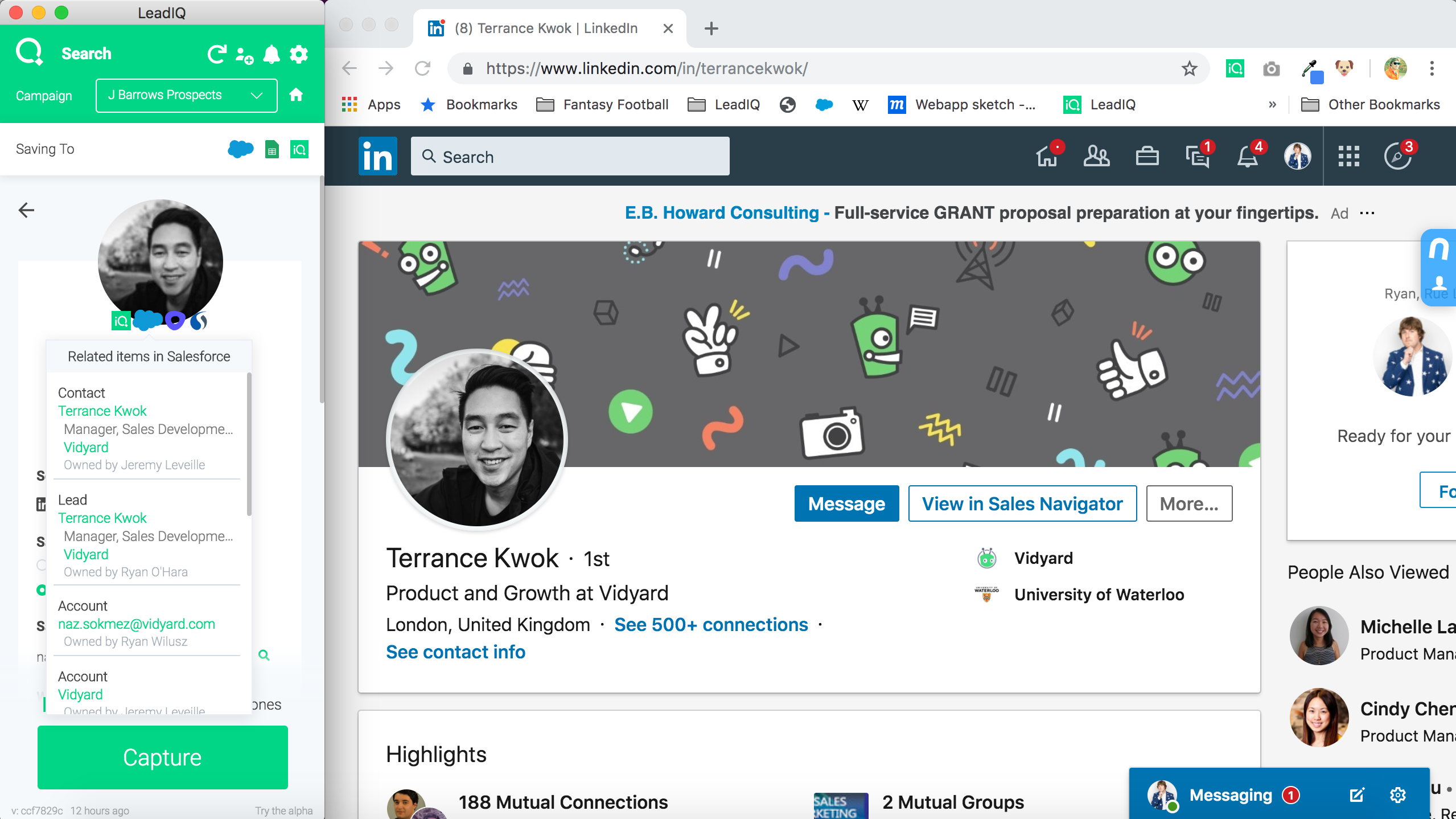 LeadIQ helps you find your prospect's most up-to-date contact information and route it to the proper campaign.
What you get with LeadIQ
Unproductive: Spending hours looking for prospects' data
Productive: Identify prospects on Linkedin, capture their information, and even let LeadIQ route the contact to the proper drip sequence.
What people think about their sales productivity with LeadIQ
"LeadIQ has made it easier to prospect and target organizations at scale. The integration… makes it easy to save lead information into our CRM, and generally, I've found it better suited for SMB & mid-market organizations than other similar tools are." G2Crowd
11. Slack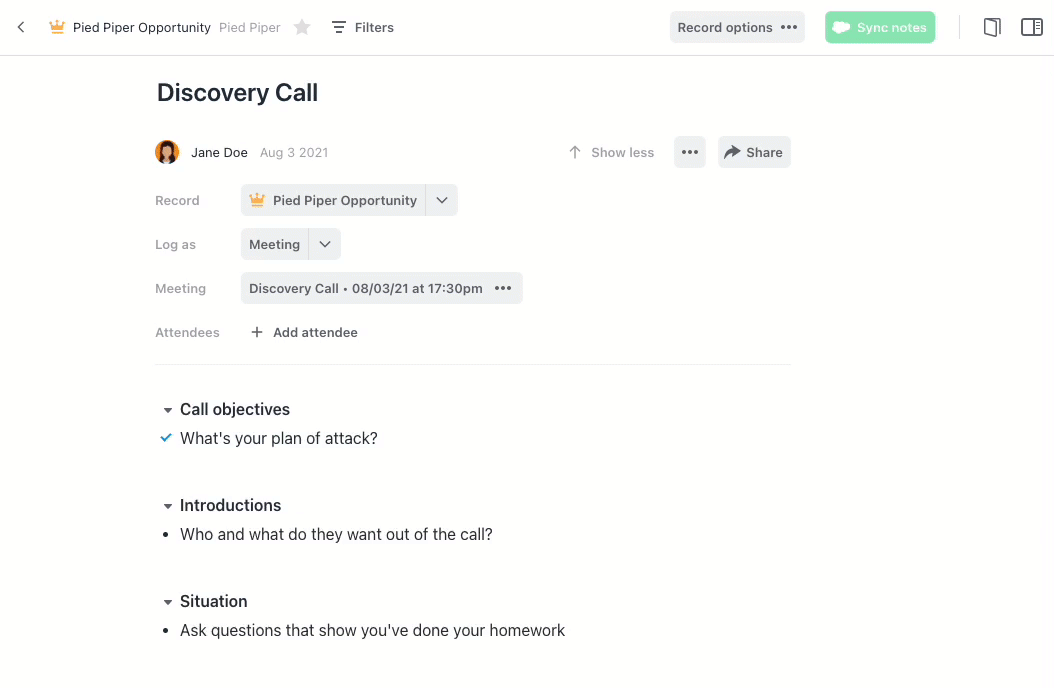 A single workspace for your team featuring real-time messaging through calls and chat, records of all your files and conversations, and app integrations.
What you get with Slack
Unproductive: Email chains for internal communication that pile up.
Productive: Use Slack channels to organize teams, projects, or topics of conversation.
What people think about their sales productivity with Slack
"It is easy to create groups, search through previous conversations even integrate other services to create alerts within the channels. Adding on to alerts you can start threads to tag whoever should be investigating further, so nothing goes missing." G2Crowd
(Pro tip: You can also tag team members in your Dooly notes via the Slack integration to loop them into deals and quickly get them up to speed.)
How sales productivity tools help your customer service team
The efficiency of your support agents plays a huge part in your sales team meeting their targets for the year. Optimizing their work will boost the number of happy customers.
Removes mundane repetitive tasks with automation
Monotonous work is not only an energy vampire, it's a recipe for poor data hygiene when time is limited. Sales productivity tools should let the robots do what humans don't have the bandwidth for. For example, handover templates in Dooly ensure you never have to retype the same email or let something slip through the cracks.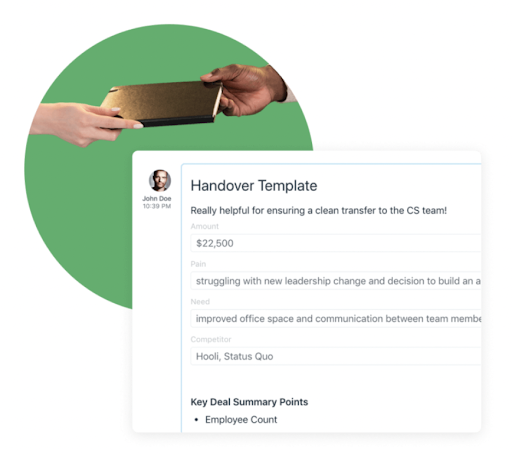 Learn more about Dooly sales templates.
Administrative tasks will become easier to handle
While it may not be difficult, completing admin work is a real time zapper. Sales productivity tools like Dooly save reps 5+ hours per week in admin work by syncing notes and pipeline updates to Salesforce.
Gives your customer service team more time to focus on customer communication
Bringing customer service teams what they need to the forefront can prevent them from being bogged down. For example, when handoffs are built into productivity tools like Dooly, the CS team doesn't have to dig for notes on customers and can spend more time serving than sorting.
Sales productivity tools encourage cross-team collaboration across your entire organization
Modern sales is tough. These days, customers reach out via text message, look at your sales page, call your CS team, download an ebook, and then book a call. You need to keep the entire sales, CS, marketing team up to date with every prospect.
How they can help your marketing and product teams
Different functional groups, such as marketing and sales and product development, with different systems and structures are ripe for miscommunication. Creating a common denominator can help keep alignment.
Not only do productivity tools often provide insights that allow marketing teams to nurture those leads, but it's also the solution to put your entire marketing and sales strategy in one convenient location.
"Marketing is always looking for more data that can be used to target, segment, and nurture leads. Having this data in one centralized place means they can bring that information into their marketing automation system to create targeted campaigns, generate more pipeline, and enable sales to close more deals." -Jenna Molby, Marketing Operations Manager
How they improve customer relationship management
If you've ever dealt with duplications in the CRM you know what a poor experience it can cause for the customer and the original rep. Sales productivity tools can streamline the process so you're not entering data twice.
That way, you're not creating repetitive touchpoints from multiple reps to one customer.
Strong cross-team collaboration allows your sales team to focus more time on selling
Last but certainly not least, when your process is streamlined and optimized for efficiency, it frees up your team to do what you hired them to do — sell! It's as simple as that.
Make Your Teams More Effective with Productivity Tools
Whether you're a sales rep looking to get back into the thing you love to do most (nurturing leads) or you're a sales leader looking to take your sales team from average to exceptional, you now have the knowledge to build a tech stack that works for everyone. There may be some trial and error with these platforms at first, but once you get over the learning curve, reaping the rewards will make it all worth it.
Want to join top sales teams like Asana, Figma, and Intercom that use Dooly to recover 5+ sales hours back per week per rep? Request a Dooly demo.
---
Join the thousands of top-performing salespeople who use Dooly every day to stay more organized, instantly update their pipeline, and spend more time selling instead of mindless admin work. Try Dooly free, no credit card required. Or, Request a demo to speak with a Dooly product expert right now.
Close deals on repeat with a guided sales process you'll actually use.
Get fresh sales tips in your inbox