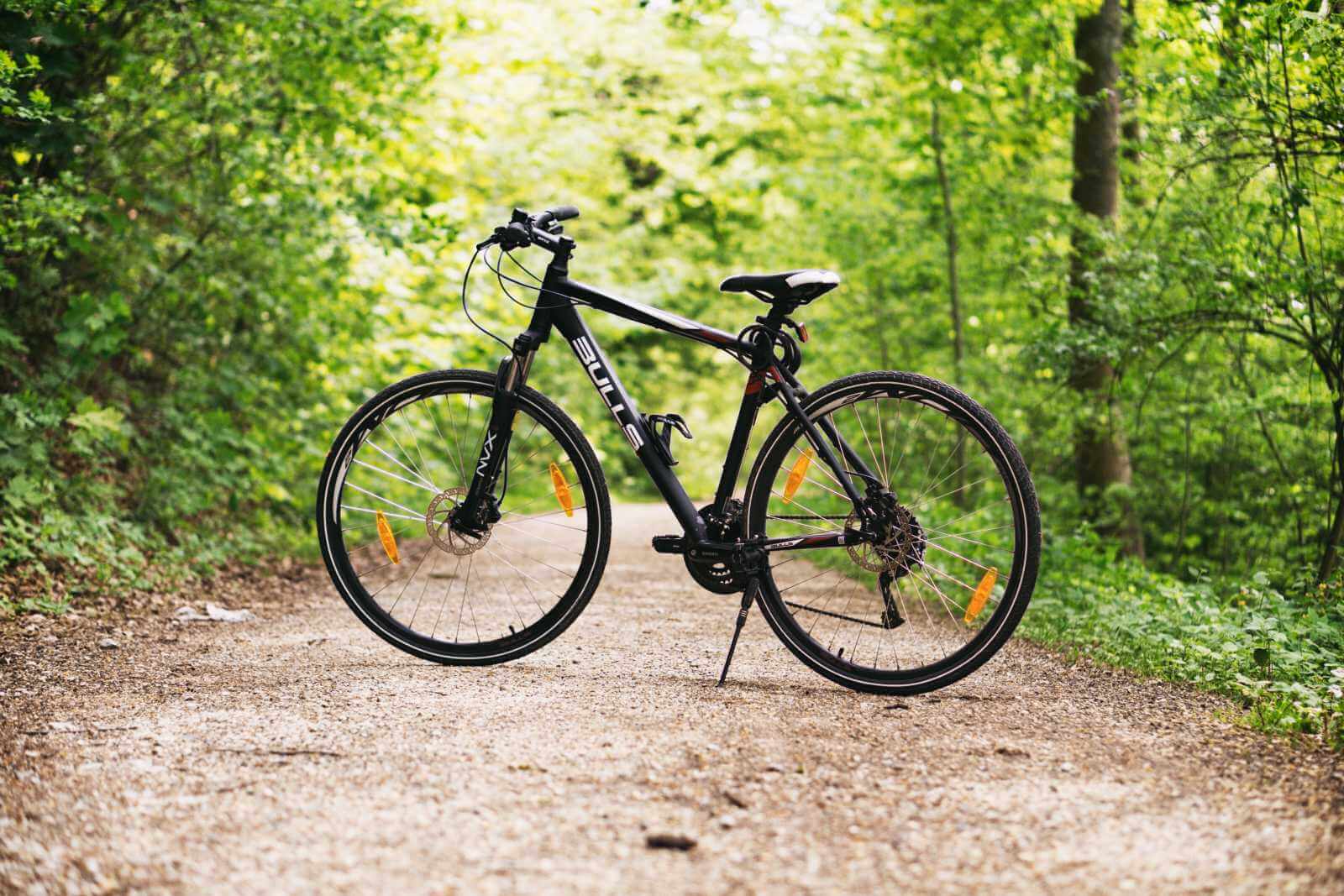 Sales enablement used to be a "side-of-the-desk" responsibility, often shared between Marketing (messaging & lead generation), Product Marketing (positioning), Sales Leaders (deal flow), Sales Ops (process), HR (cohesion), and more. Fast forward to a world where ramp time is vital to the sales engine and where improved sales velocity, close rates and organizational visibility are essential… what were once owners of the sales enablement function are now beneficiaries of it.
The evolution of sales enablement from the day where you received a product demo, a phone, and a territory to something far more defined—and ideally scientific—has largely happened in the last few years. Here are a few reasons why:
1. Pressure
Getting sales representatives productive fast isn't a nice-to-have anymore. Businesses are far more metrics-driven now—everything from customer acquisition costs (CAC) through to headcount budgeting directly correlates to the ability to accelerate sales.
2. Tech Improvements
Rewind to your crappy intranet where training materials and sales tools went to die and then think of the platforms available today from companies like LevelJump, Lessonly (incidentally an awesome customer of ours!), call recording technologies, etc. Simply put, better ways to help your teams consume and use content should directly benefit enablement efforts.
3. Enterprise Maturity
It wasn't too many years ago that Marketing underwent a tremendous transformation. From being the department that made collateral and organized trade shows to now emerging as the top of funnel for sales—building an entire lead generation function with it. This same revolution is now looking at individual contributors to equip them to handle higher quality leads and a more astute buyer.
4. Buyer Dynamics
More than 60% of the buyer's journey begins before they even touch your brand. If someone's mind is already 60% made up, you really need to optimize the last mile of their path to purchase… or somebody else will.
You're probably wondering, "what the hell does any of that have to do with the three "E's?"
Glad you asked!
Now that we're building a more defined process for accelerating sales productivity, we need a few guiding principles to get there. At Dreamforce this year, I had the privilege of sitting on a panel with some seasoned professionals in the sales enablement space from the likes of Intel, Yext and ServiceTitan, where we talked about "Measuring Sales Enablement Success."
When you try to understand how to measure success of your enablement program, it's important to understand that the single biggest metric the majority of people point to is, you guessed it, REVENUE.
But…
Revenue is only correlated to sales enablement! While direct sales efforts directly relate to revenue—they cause it, sales enablement only influences revenue. In order to then figure out sales enablement's influence on revenue, you need to go further back into the funnel to understand some of your leading indicators and how they relate to your lagging indicators (revenue).
In sales enablement, you're mandated to spend your time driving your sales teams to be more productive. Productivity is a measure of efficiency and effectiveness. The more efficient you make them, the faster they can go. The more effective you make them, the better they'll use their time. Shouldn't these be two of the three E's? Not really—they're outcomes rather than the drivers to your program.
Which leads to the true "Three E's of Enablement" (the irony isn't lost on me that the word enablement actually has three "E's"):
Education + Empowerment → Efficacy!
Let's break this down.
1. Education
Give someone a fish and they'll eat for a day; teach them to fish and they'll eat forever. However, this proverb fails to consider the nuances along the way—you can't teach someone to fish in an afternoon. It's an art—what lures to use, water temperature, seasonality, etc. all affect what you fish for, where you fish and when you should do so. How you teach is as or more important as what you teach.
According to Heather Cole, Service Director, Sales Enablement Strategies at SiriusDecisions, when you build a program for your team, "87% of the content that you teach them will be forgotten in the first 30 days." You can't front-load your education and onboarding program and expect it to be wildly successful. Teach the fundamentals, build on those fundamentals, reinforce them at key moments of truth and then give your team an opportunity to reflect on what they learned along with how and why it helped them.
With my sales teams, I've always used the analogy of gears on a bike when thinking about how an education and development stream works. When you're new to a gig, or a product for that matter, you're riding a one-speed—training wheels, banana seat, streamers and all.
By the time you've really learned what you're selling and possess the ability to tell the story through your own lens, you're rockin' a 21-speed, capable of handling any terrain and adapting to the conditions in front of you. Your job in educating your team is to get the training wheels off and help your team win the coveted yellow jersey.
Think about what this means to your education stream. Everyone wants their team to ramp quickly and start producing, which is totally fine. However, front loading your education program lends itself to less reliable results—think "broken telephone game." Your ideal program drives learning through rehearsal, reinforcement and reiteration, allowing your team to not just figure out when to shift gears in a conversation, but how to do so with confidence and a reliable, relatable message. Educating in increments and tying your education closely to real-life events will prove the most productive.
2. Empowerment
So you've made them smart… they can ride a bike (or fish) without you running beside them (sort of). But what happens when a car cuts them off at a busy intersection, or someone opens a door right in front of them while they're riding? Sure, you can teach them what to do, but will they actually be able to do it when the moment of truth hits?
Part of the answer to that question relies on what tools you give your team through which they can do their job. If you don't give them the right kind of bike, braking or climbing might be tough no matter how well they've been taught. Your job in enablement isn't just to teach them, but to ensure you give them the right means to draw upon the resources you've put in place.
Historically, the overwhelming majority of technology implemented in sales organizations focussed on acquisition, measurement and management. This was to ensure that higher-ups have the reports they need and that your teams have the ability to mine for leads, email addresses and contact numbers without tremendous agony.
We're now entering a different era, though, where the empowered seller takes precedent. Empowered selling starts with foundation tools to allow sales representatives to go about their day efficiently (e.g. tools for finding leads, running email cadences, pipeline analytics, etc.). All good solutions… likely little or nothing to do with sales enablement.
Empowerment for sales enablement professionals needs to focus more on how you get the materials you've created into the hands of your sellers when they need it. Think more about knowledge bases (and not antiquated ones where content goes stale faster than bread on a humid day), knowledge distribution platforms, LMS solutions (e.g. Lessonly). The more you can tie these solutions into the way your sales teams work, the more likely they'll use them. The closer you can tie them to moments of truth, the more likely they'll get value out of them.
3. Efficacy
Speaking of which, your moment of truth in sales enablement approaches… "did you make an impact?"
Back to what we said above… sales enablement correlates to revenue, but doesn't directly cause it. This makes understanding the efficacy of your enablement efforts somewhat tricky to garner, or does it?
Do yourself and the rest of the team a massive favour and subject both your enablement team and your enablement deliverables to evaluation. At the Sales Enablement Soirée, I suggested that all members of a sales enablement team be subjected to a Net Promoter Score at regular intervals. I'd actually take it one step further and NPS your educational materials as well.
"Would you recommend this content to your peers?" It could be as simple as putting a thumbs up or thumbs down assessment on each piece of material in the education stream. Frankly, it's the best way you can stay in sync with constantly shifting sales dynamics and the adapted needs of your sales team.
Think Tinder for sales content… and yes, I think that a dating analogy is highly appropriate here as your sales team is taking your content on a date. If they like the content and how it's delivered to them, they'll likely continue dating it.
One of the biggest challenges we see not just with enablement content, but with corporate content in general is the inability of most companies to maintain an effective curation process on it. Nothing feels worse than delivering a prospect old news. By rating your content and having a baseline understanding of when or how often it gets used in sales cycles (and where in the sales cycle it gets used), you stand a far better chance of keeping relevant, fresh content in the hands of your team.
With the right tools at your disposal, monitoring your enablement efforts, your content and, more importantly, the influence you're having on your sales team doesn't have to be hard. Ultimately, their success is your success, so if you want to understand what you did to get them there, understanding the quality of your leading indicators (your sales materials) is essential.
Bringing It All Together
As sales enablement continues to mature within the revenue team, addressing the needs of both pre and post-sale teams, pay attention to how your education stream is received and, equally, how it's being leveraged during sales cycles. Building your program to be highly consumable, repeatable and accessible in key moments will undoubtedly make a difference to the performance of your team. Subjecting your program to evaluation will help you to not only measure it's effectiveness, but earn you a seat at the table and the admiration of your highly enabled team.
You're only three E's away from making it happen.
---
Special Thank You's
I continue to be humbled by the smart people I pay attention to on a regular basis and am grateful to them for inspiring much of my thinking around sales enablement. I'm particularly thankful for the insights shared by the likes of Cory Bray of ClozeLoop, Nancy Nardin of Smart Selling Tools, Carrie Bustillos of Autodesk, Alex Jaffe of Procore, Jake Dunlap of Skaled, Trish Bertuzzi of The Bridge Group and the wealth of knowledge I've gained over the years talking to 100s of sales enablement leaders in my role at Dooly. You continue to inspire us to build a better way for sellers to sell.
---
Join the thousands of top-performing AEs who use Dooly every day to stay more organized, instantly update their pipeline, and spend more time selling instead of mindless admin work. Try Dooly free, no credit card required. Or, Request a demo to speak with a Dooly product expert right now.
Close deals on repeat with a guided sales process you'll actually use.
Get fresh sales tips in your inbox