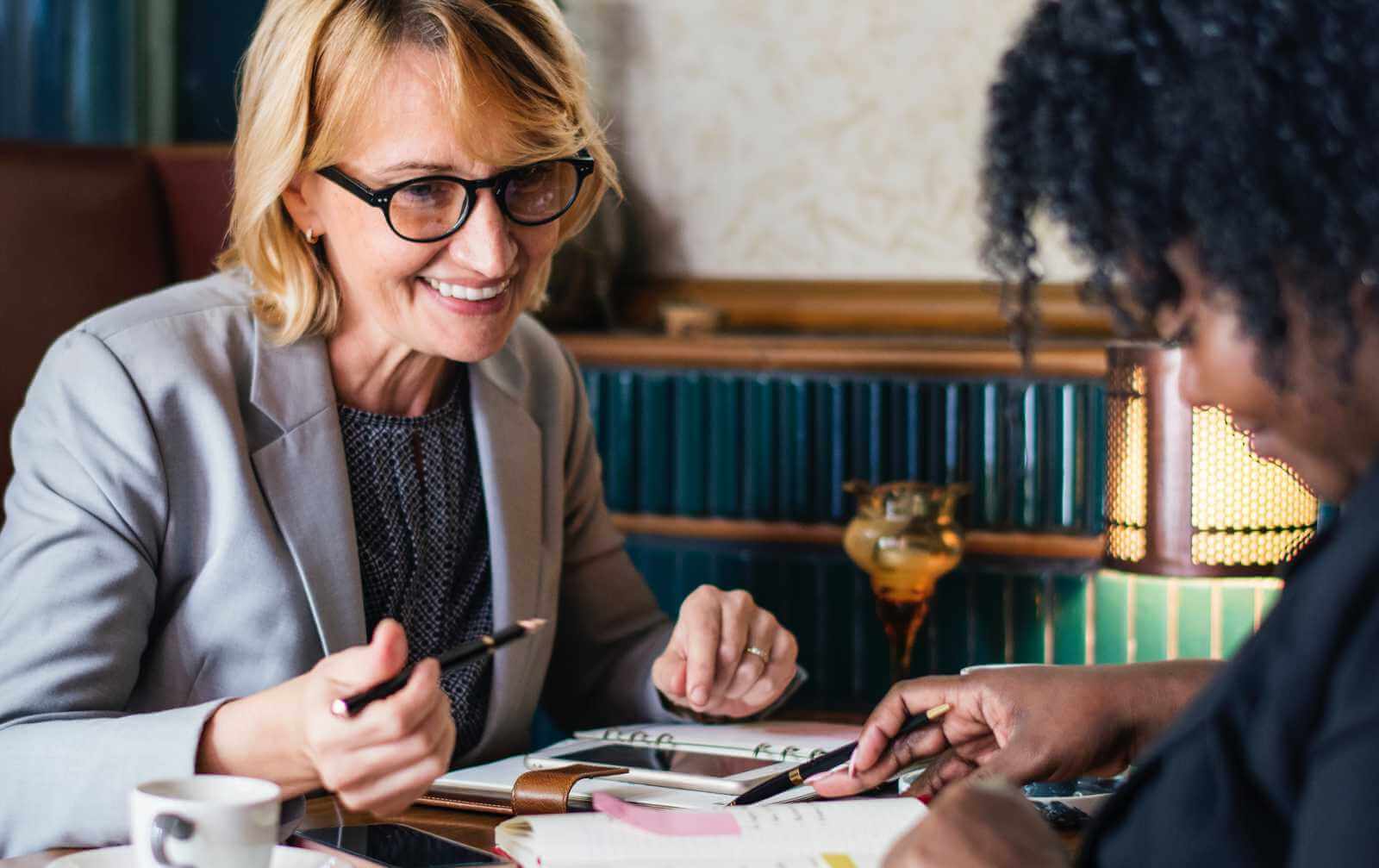 When speaking with one of our customers, Anna Schmitt, Enablement Manager at Envoy—we learned she jumped into the space due to an unmet need.
Having kicked off her career as a Sales Development Representative and then working her way up to an Account Executive role—she started looking for a new challenge.
Anna's natural career progression seemed to be working on strategic partnerships. "When delving into that space, I discovered that in large part, I would be responsible for educating our partners to sell our product," says Schmitt. "It was only through this process that I realized, we didn't have anyone owning onboarding and ongoing education for our own customer-facing teams. I knew I had to create that role for myself."
Sales enablement is a strategic, ongoing process that equips all client-facing employees with the ability to consistently and systematically have a valuable conversation with the right set of customer stakeholders at each stage of the customer's problem-solving life cycle to optimize the return on investment of the selling system. — Forrester Research
Phew. That was a lot to take in—but ask yourself, "Do we have anyone at the company dedicated to this?" If your answer is no, you may want to consider creating the role and here's why:
1. Your company is facing rapid growth
Companies experiencing explosive growth deal with issues as they crop up… no surprise here. Although this works in the short-term, it leads to problems down the road—particularly when no streamlined onboarding process exists for new hires.
Heinz Marketing's State of Sales Enablement Benchmark Report states that training and onboarding activities within sales enablement show the widest gap between importance and performance—sitting at a 22 point gap in expectation versus actual. Newer companies in particular become prone to disparity between enablement actions and what the team actually needs. A disciplined approach to sales enablement ensures your team builds a strong foundation to connect on a deeper level with prospects and leads. Equally, remember that the longer a new hire takes to ramp, the more costs your company incurs.
A good Sales Enablement Manager continually needs to tighten the equation for, "how to make the sales team more effective and translate it into top-line improvement."
2. Your team is wasting time finding what they need
You hired your sales team for a reason—to generate leads, qualify prospects, conduct demos, and of course, close deals. Any time your team spends completing tedious administrative tasks, such as updating the CRM, is a valuable resource going to waste.
According to the Second Annual State of Sales by Salesforce Research, "Over 80% of sales reps in high-performing teams say their companies are aligned on giving them the tools and content they need to engage with prospects. Compare that to a disappointing 35% of sellers at under-performing teams."
Sales Enablement Managers need to prioritize the identification of tools and resources that cut down the wasted time sales teams spend on non-selling tasks. Ensuring they optimize the productivity of sales teams should be a core focus of a strong enablement practice.
3. Your content isn't working for your teams
Your marketing team needs to arm your sales team with relevant materials to help push deals along in the pipeline. Oftentimes, this proves tricky. Marketing and sales teams often lack alignment on the specific content needed during sales cycles—marketing requires supporting customer insights from sales, but sales doesn't have the time or resources to provide feedback except when it specifically impacts a deal right in front of them.
SiriusDecisions reports "60 to 70% of content churned out by B2B marketing departments today sits unused." We attribute this to three main factors: sales not being aware of the content's existence, sales not having the time to find it, and sales not possessing the content they need, when they need it, to close a deal. By contrast, companies with aligned sales and marketing functions generate 208% more revenue from marketing.
Sales Enablement Managers provide the voice of reason amongst both teams, bridging the gap between the sales and marketing departments.
Gone are the days where having a Sales Enablement Manager is a "nice to have." Ask yourself, "Can my team get to the next level without one?" More importantly, can you afford to leave it to chance?
---
Join the thousands of top-performing AEs who use Dooly every day to stay more organized, instantly update their pipeline, and spend more time selling instead of mindless admin work. Try Dooly free, no credit card required. Or, Request a demo to speak with a Dooly product expert right now.
Close deals on repeat with a guided sales process you'll actually use.
Get fresh sales tips in your inbox