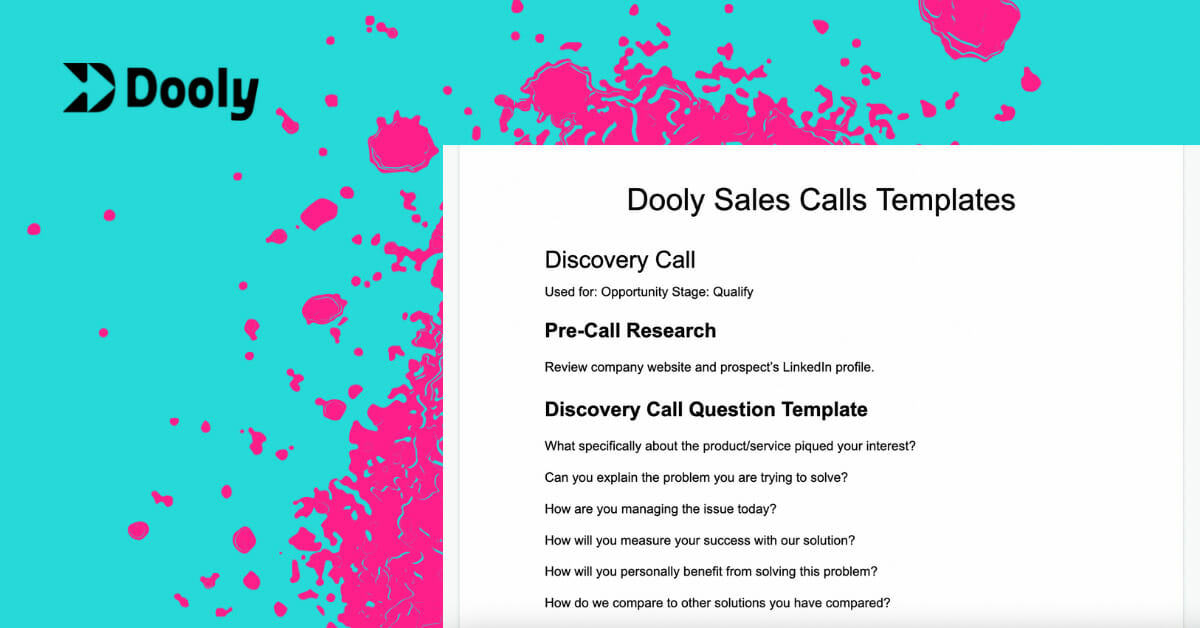 You may have heard that cold calling is dead. Probably from a LinkedIn guru. Next time you bump into them, be sure to remind the deluded soul that 82% of prospects accept meetings with salespeople after a series of contacts beginning with cold calls.
You may also want to point out the industry study that showed companies that dropped cold calling from their strategy experienced 42% less growth than the businesses which didn't. 
If that's not enough to make your guru sufficiently angry, there's plenty more sales call statistics suggesting that cold calling is still a valuable part of any sales strategy.
What is cold calling?
Cold calling is a slightly unflattering term, though it does say exactly what it means. Cold calling is the solicitation of business from people whom the salesperson has had no prior contact with. As these are potential customers, who likely haven't made any efforts to seek out the offerings, cold calls are an attempt to move someone through the entire buying journey (awareness, consideration, decision).
The simple truth is that there is a right and wrong way to cold call. It doesn't take many poor performances to give cold calling a bad name. If you're looking to avoid the common pitfalls and master the cold call, you've come to the right place.
What Is the Purpose of Cold Calling?
Cold calling is used to the same effect as any form of pitch: selling a product or service. However, it's not quite as simple as saying these calls are just like pop-up windows or advertisement banners. Cold calling is dynamic, meaning that the sales rep can adapt to the situation as the interests and needs of the customer are revealed.
Another purpose of cold calling, often forgotten, is the human element. Even though these interactions are by definition uninvited, they still pose a fantastic opportunity to engage customers in an infinitely more intimate way than other forms of advertising. So in essence, the true purpose of cold calling is to generate leads by forging an authentic connection with customers.
How to Master Cold Calling
As the sales agent stats go, 63% of representatives say cold calls are the worst part of their job, which explains why 44% of them stop with sales follow-up after receiving a negative response to the first call.
Considering that 80% of prospects say no four times before saying yes, this reluctance to keep going has huge implications for your sales team.
So why are cold calls so unbearable for sales reps? Obvious. They're doing it wrong.
Cold calling is a skill, which like any must be refined through practice. Thankfully, the more you do it, the better at it you're going to get. However, it's impossible to master cold calling without first acknowledging that nothing trumps human interaction. A phone call is not just the medium through which you speak, but an extension of you as an individual.
Despite the rise of automated technology, and our collective impatience for practically everything, people actually do like interacting with people.
Cold calling is not a replacement for email marketing or a stunning site, but rather the best tool in the sales kit for building rapport and establishing trust through a human-to-human channel. It's a must-have for B2B sales. People feel the warmth behind a voice, and only when you understand that can you truly master the skill of cold calling.
6 Essential Cold Calling Tips
The science of cold calling and the art of the follow-up relies on some pretty self-explanatory principles. Above all, you need to respect the person you're calling. Besides courtesy, here are the essential cold calling tips that actually generate sales:
1. Be selective with prospects
A lot of sales pros may tell you that cold calling is a numbers game and that you'll have to make 100 calls to land one lead. If you play the game a little smarter, it doesn't have to be that way. A productive salesperson spends time considering who exactly to contact, chiefly because a targeted list of relevant individuals at a prospect company is going to provide you with a much greater hit rate.
That's not to say that rejection isn't part of cold calling. Being turned down is unavoidable, but you can limit refusals by being selective of the contacts and companies you add to your lead sheet.
By only going after the people who you genuinely believe could benefit from your offering, you are more effectively using your on-call time. As an added bonus, the whole experience of cold calling and sales prospecting becomes more enjoyable.
When determining which companies are good prospects, consider the size of their operation, both in terms of revenue and employee count. For contacts, find out their specific role and the tools they use to fulfill their duties. Always remember that you're trying to enhance their business, which means that you don't ever have to waste the time of those unlikely to benefit from what you're providing.
2. Practice your cold call script
Cold calling is a performance, thus it follows that you're an actor with a script to follow. A sales script not only provides a solid framework to anchor the conversation, but helps you clarify your points and relate back to your core motivations at any stage of the call, too. You should always have your introduction memorized and it's also useful to prepare talking points to common questions and objections.
If you're somewhat inexperienced with creating a cold calling script, just start with something basic and don't deviate at all. Find out where the script is stalling, as this will most probably be when you get rejected, and make the necessary changes. Place open-ended questions and see how people answer them. Repeat this process until you are consistently reaching the half-way point of your script on calls.
While a polished script is a large part of cold call success, the sales rep also has the responsibility to bring those words to life.
You're not a regurgitating robot or an apathetic alien. You're the protagonist in Sales Story 2!
Once you're familiar with your script, there's certainly room to improvise, add emotion and generally bring some humanity to the table.
3. Focus on the prospect
An alarming proportion of sales reps make the common mistake of pitching way too early – premature generation, to give it a colorful name. But how can you be sure you have the right answer before you've heard the question? A critical component of cold calls is first understanding how the prospect feels and what they want. If your product or service can't actually provide value to them, don't waste their time.
Only through focusing on the potential customer will you be able to tailor your conversation to their specific needs. You can use open-ended questions to elicit far more insightful answers. For instance, rather than bluntly ask "Would you be interested in a new x?" – to which they can promptly say no – it's better to ask something like "How would you feel about moving to a different x?"
Whilst you may be itching to get through your script, or at least make it to the juicy bits, there's immense value in letting prospects give long responses to your questions. In doing so, you learn quite a lot about their thought process, which can inform the route you take to try and win them over. Most people expect a barrage of rehearsed spiel, making the listening, empathetic sales rep quite the intrigue. There's a far greater chance of productive discussion when you take the time to focus on prospects.
4. Do your research
While cold calls are unsolicited, they should never be uninformed. Prospects greatly appreciate when you've collected information about them, making research invaluable to your success. Knowing some relevant things going into the call allows you to tailor the discussion to the individual, which at the same time shows you are genuinely interested in them.
A few researched details here and there will help you establish a better rapport, almost as if your cold call isn't actually a cold call, but more of a lukewarm call. In other words, proper research gives you a better starting point. What things should you try to find out? At a minimum, you'll want to know their professional title, role in the company, recent achievements, and mutual connections. If you're something of an overachiever, you could even check out their professional background, education, and personal interests. 
Luckily, most of this information is easily accessible from company websites, social media pages and networking sites. Even so, many sales reps don't take the time to gather such information, which is strange as they're basically cheat codes for getting prospects to a) take an interest in the conversation and b) trust you know what you're talking about.
5. Find the best time to call
The success rate of your cold calls jumps 46% higher on Wednesdays than on Mondays, so it won't hurt at all to keep an eye on precisely when you're calling. 
Obviously, you don't want to disturb people when they're most busy, which is probably why calling on Monday is like playing on hard mode. Similarly, the latter half of Friday isn't ideal as many have already mentally checked out.
As a general rule, the best times to call are early morning and late afternoon, but this is not necessarily the optimal time for everyone. Keep note of when you're calling to see which times of the day and week give you the best results.
6. Pique curiosity
The average length of a cold call is a little over a minute, though most of that may just be due to politeness. Most people will have switched off after 20-30 seconds, meaning that you have an extremely small window of opportunity. It's essential to pique their curiosity quickly, or you'll just be adding another one-minute call to the pile.
You can use your research to get their interest by creating opening sentences that actually relate to them, in the same way an eye-catching subject line gives you better open rates on cold outreach. If they or their company has recently had some success, celebrate it (spoiler alert: everyone loves to be congratulated). If you share a mutual connection, start there to increase your validity. 
Additionally, piquing their curiosity isn't solely about what you say, but also how you say it. Some people rely on their natural charisma and showmanship to captivate listeners, but a lesser-known fact is that these skills can absolutely be learned. It's important to control the volume and pace of your voice, and regardless of the fact that the prospect can't physically see you, it's also good practice to actively smile and keep up some body language.
The Best Cold Call Templates
If you're unsure how best to start your conversation, there are plenty of cold call templates available online.
Here's one we put together at Dooly, including templates for discovery calls, demo calls, qualification calls, and more.
And here are some other examples to check out:
How to Use Cold Call Templates
Cold call templates are exactly that… templates. They are a springboard from which you can jump further. If you're got limited experience with cold calling, there's no shame in following your favorite template religiously. When you gain confidence, you'll naturally begin to adjust the script in ways that aid your success.
There's no definitive way to use cold call templates. All is well as long as they provide you the opportunity to assess prospect interest, present your product/service benefits, and explain what distinguishes you from competitors. Also remember the other elements at play, namely your prior research, time of call, precise nature of the discussion, and how you execute your script.
Key Takeaways
No matter what some people say, cold calling is unequivocally not dead. While they may not be a favorite part of the job, they continue to be one of the more powerful weapons in the sales arsenal.
Provided you've taken the time to research, organized a list of relevant contacts only, and practiced your presentation, you'll see success. And there's nothing quite like an over-the-phone win.
How Dooly Helps…
Dooly guides you through sales calls with templates that prompt you to collect the deal info you need to keep deals moving forward.
When you use Dooly, you can access a library of proven templates and choose from dozens of pre-built templates that you can use for discovery, collecting MEDDIC fields, and more, so you can get started right away.
Want to see it in action? Check out the quick guided tour here.
---
Join the thousands of top-performing AEs who use Dooly every day to stay more organized, instantly update their pipeline, and spend more time selling instead of mindless admin work. Try Dooly free, no credit card required. Or, Request a demo to speak with a Dooly product expert right now.
Close deals on repeat with a guided sales process you'll actually use.
Get fresh sales tips in your inbox