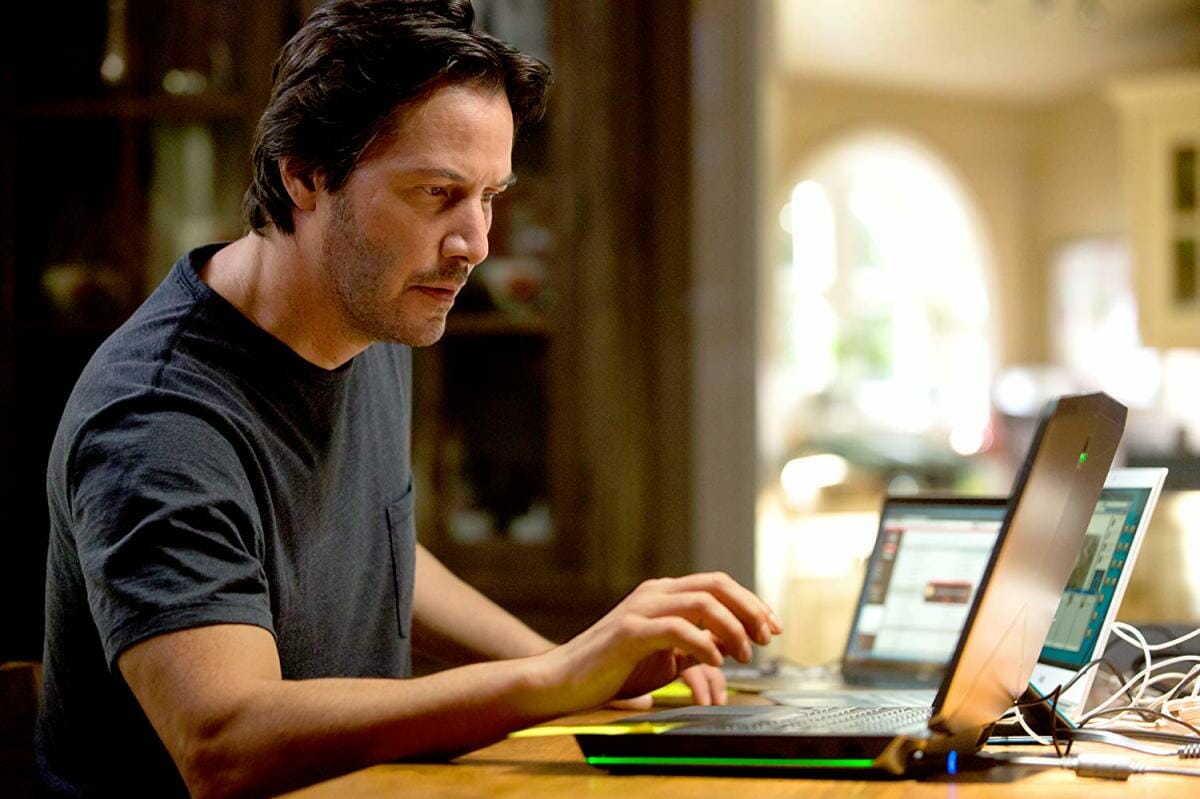 As we head into the new year, there's one word on everybody's mind, from the entry-level all the way to the C-Suite — uncertainty. While economists and analysts have been predicting a recession for months, the conflicting numbers coming out every week show a mixed and nuanced economic picture; to put it simply: uncertainty reigns.
As sales reps go into 2023, this uncertainty is unlikely to abate. And navigating an uncertain environment will be key for those who want to have a successful year.
But besides the uncertainty, there is little doubt that we'll be looking at a year filled with tightening budgets, more rigorous internal reviews of new vendors, and a more difficult selling environment overall. For this reason, sales reps will need to modify their approach and prioritize behaviors that will ensure they'll stay competitive despite an uncertain environment (and a potential downturn).
Here are five behaviors sales reps should prioritize in 2023 to ensure they succeed:
1. Understanding the prospect's psychology
In a downturn, it's more important than ever to understand the way your prospect is approaching their buying decisions. Are they looking to save money? Are they doing well and using the downturn as an opportunity to grow their business? Are they in desperate straits and trying to find a way out?
Understanding their psychology and what is driving them to make a purchase is critical, since it will inform the way that you sell. And besides paying close attention to what they say, there's only one way to really get to the heart of the matter: ask lots of questions.
2. Intense preparation
Too many reps prefer to build the parachute on the call, rather than taking the time to research their prospects beforehand. During uncertain times, however, that's not going to cut it, as decision-makers will be more discerning and will opt to work with reps who go the extra mile rather than the ones who just happen to talk their way into a discovery call.
Take the time to research who you'll be speaking to, their role within the organization, who they report to, what they're working on, and what their existing problems/industry position might be. It'll take up more of your time upfront, but it will absolutely pay dividends in the form of more closed deals.
3. Focusing on savings and efficiency
2023 is unlikely to be the year of nice-to-have products. Instead, products and services that save people money, make them more efficient (like Dooly does for sales reps), and helps them achieve their goals are likely to win the day. In terms of selling, it will be your job to position your product in such a way that the prospect understands that they're better off with it than they are without it.
And if you happen to be selling a product that is just a shiny nice-to-have, then you might want to think about whether you're likely to succeed in this type of environment. And if you're not, it might be time to make a change.
4. Working smarter, not harder
To be sure, you will absolutely need to work hard in 2023, probably harder than you've ever worked before. But if you want to be an effective seller, you need to work smarter too, and there are so many great tools on the market for sales reps that you have no excuse not to be using them.
For instance, Dooly (shameless plug incoming) can fill in all of your next Salesforce steps so you can save hours on data entry, suggest next steps with AI-driven smart notes, make forecasting a breeze, and help you run your sales process. All of these tools allow you to stop wasting time on work that doesn't move the needle, and there are plenty of other excellent products out there as well.
5. Slowing things down (to speed things up)
We as salespeople are constantly in a rush, always doing multiple things at once. The CRM sends notifications, the external (and internal) emails never stop, voicemails and messages come in, and people respond to LinkedIn messages almost every hour. The idea of slowing down and taking our time can seem almost impossible. But in an uncertain economic environment, we have to slow down in order to speed up.
This means being more meticulous with our time; more methodical with our actions, and more thoughtful with our conversations. Take the time to make everybody you talk to feel important. If people sense that you're in a rush, they'll think they're just an afterthought. But if you slow yourself down and proceed with careful, methodical, and focused intention, then every conversation is more likely to lead to a closed deal, and a very successful 2023.
Finally, a sales process that gives you the freedom to sell.
Use Dooly to keep your deals on track, and your manager off your back.
Try Dooly for free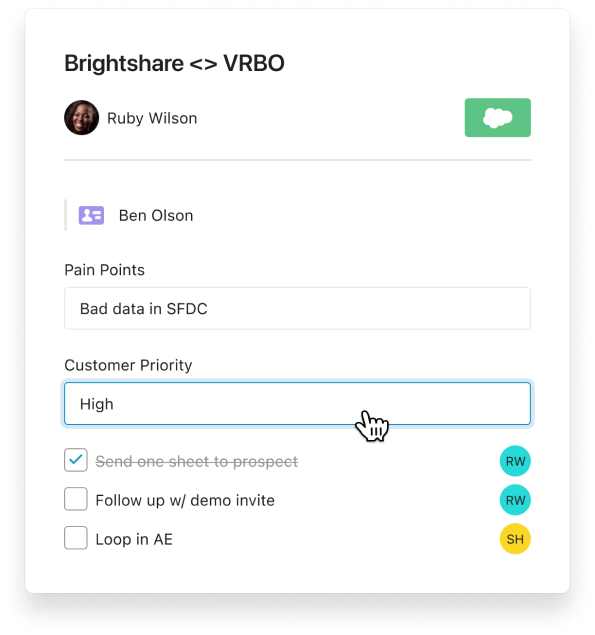 ---
Join the thousands of top-performing AEs who use Dooly every day to stay more organized, instantly update their pipeline, and spend more time selling instead of mindless admin work. Try Dooly free, no credit card required. Or, Request a demo to speak with a Dooly product expert right now.
Close deals on repeat with a guided sales process you'll actually use.
Get fresh sales tips in your inbox