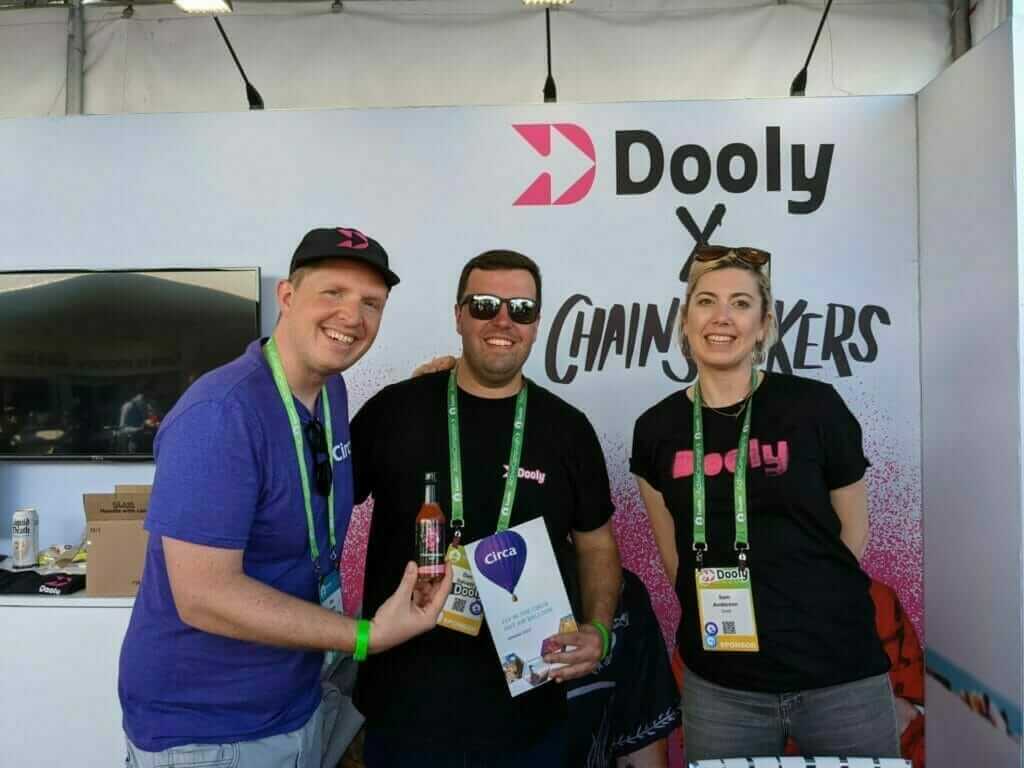 What happened at Saastr Annual 2021? We went in with lofty goals and expectations, hoping to make a splash at the conference, and left with the feeling that we accomplished just that and in just the right way. 
"When people think SaaStr 2021, we want them to think Dooly," said Mark Jung, Dooly VP of Marketing. 
For us, SaaStr wasn't just an event to meet people, nurture partnerships, and build connections with new customers. This was our big reveal party to something that felt even more inclusive and supportive of the revenue teams we serve..
We've been working tirelessly on our complete rebrand, and SaaStr was our launching pad. 
So with a few days to recover and reflect on our adventure to CA, here's a brief overview of what went down, things we learned, and why we plan to return.
We met our fellow Dooligans in person.
Some for the first time! We were lucky enough to send 12 Dooly team members to help run the show. We played the "Wow, you're a lot taller than you look over Zoom" game.
It was great to see everyone come together to do whatever needed to be done. We had sales reps making social posts, CSMs setting up booth swag, staying up until 3 a.m. putting together slide decks for presentations…that's what #DooTheHustle is all about. 
Shoutout to the rest of the Dooly team who continued to bring their A-game remotely while we were away. We literally couldn't "Win. Together." without everyone's support.  
People were engaged.
It's not surprising to have a lot of people around your booth when there's a giant photograph of The Chainsmokers inside. Hundreds of people registered to win the VIP experience in Las Vegas to hang out backstage with Drew and Alex (the draw is still open until October 27th). 
"People were surprised to learn that Drew and Alex were investors in our business," said Daniel Ryan, Sales Development Representative at Dooly. "It's just one more thing that makes us unique. Unlike a lot of SaaS companies out there today." 
We also had our new custom hot sauces at the booth for people to taste. This was a fun, interactive way to promote Season 2 of Fire Talks — our show that features a live Q&A with the best sales leaders while they eat some of the world's spiciest hot sauces. Kudos to Kyle for his amazing copy on our custom sauces.
And of course, we had to think outside the box booth. That's where our "Activation Squads" came in. Our team would work in shifts to roam the event space on miniature DoolyAir Airplanes to get people to stop by our booth. 
Product-Led Sales is only going to grow. 
It's clear that Product-Led Growth and Product-Led Sales are very much the hot topic in the SaaS world today. We know a thing or two about PLG, so Dooly's VP of Revenue Michelle Pietsch kicked us off speaking for a packed audience on how to structure your PLG sales teams.
Then, Dooly's VP of Marketing Mark Jung took Fire Talks to the stage. Rebecca Kline, SVP of Marketing at Loom and Garrett Scott, VP of Growth at Calendly ate our hot sauce while answering rapid-fire questions on Product-Led Sales that kicks SaaS. It's fair to say that this was NOT your everyday conference talk. Soon after, there was a line at our booth to try the sauce, but more importantly to understand how revenue teams can gain an advantage through our connected workspace. 
The magic happens outside the event. 
Nothing like a little Karaoke to let loose, right? The Dooly Squad hosted an invite-only Karaoke Party, where we sang, danced, wined and dined, and met some amazing people. Over 150 SaaStronauts showed up to sing their hearts out and hang out with their fellow attendees.
We have some amazing partners. 
And some of them sang their SaaS off. From Vidyard to Aspireship, Postal to Pavilion, and the many more relationships formed at karaoke, SaaStr was the place to come together and help each other out.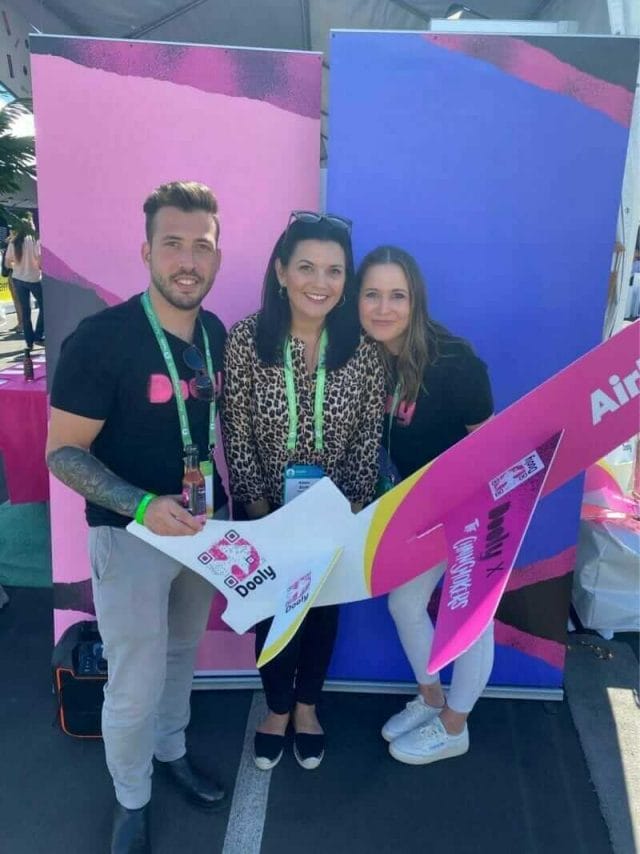 When it was all said and done, Dooly was named the most engaging booth at SaaStr. Our late nights and 16-hour days paid off. 
Kudos to Bryan and the rest of the SaaStr team for putting on such an incredible event, and without a doubt we will be back to do it all over again! 
See what all the hype is about with our connected workspace for revenue teams, hot sauce, and Vegas giveaway. Register to win a VIP experience to meet The Chainsmokers.
---
Join the thousands of top-performing AEs who use Dooly every day to stay more organized, instantly update their pipeline, and spend more time selling instead of mindless admin work. Try Dooly free, no credit card required. Or, Request a demo to speak with a Dooly product expert right now.
Close deals on repeat with a guided sales process you'll actually use.
Get fresh sales tips in your inbox