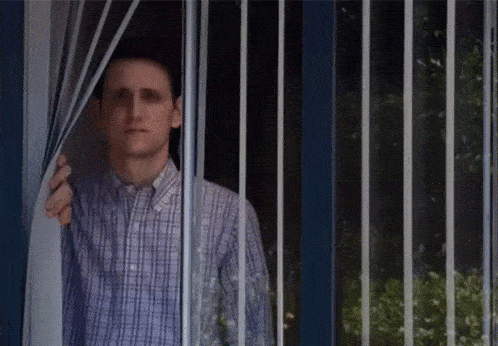 In sales, much of what we do is so repetitive that it's been embedded into our consciousness — pick up the phone, send an email, update Salesforce (Dooly can make this part a breeze), rinse and repeat. It's no surprise then that most people who work in sales eventually start dreaming about their daily activities — not a great way to wake up feeling well-rested.
But the repetitiveness of our prospecting habits comes with a downside: we spend so much time doing things the way we're used to, that we forget to try a different approach. And sometimes, that new approach is exactly what's missing, and the one thing that can break through and get a prospect to notice us. 
While some of the more outside-the-box prospecting techniques might not be for everyone, there's no harm in giving them a shot. And many of these techniques have been used by others to great success. So if you're looking to stand out in a crowded market, try one of these six underused prospecting techniques. You might just find that they can work wonders:
1. Video messaging 
Though some of us might be naturally camera shy, we neglect video at our own risk. According to Vidyard, 70% of sales reps report that using video in emails performs better at producing opens, clicks, and responses than using text-based emails. People like personalization, and will appreciate a sales rep who takes time out of their day to record something with a more human touch. So if you're looking to bump up your response rates, consider adding video into the mix. You might not be the next Meryl Streep, but you're likely to see a bump in your commission checks. 
2. Custom GIFs
Another approach that can take a bit of creativity (along with some daring), custom GIFs can get a prospect's attention and play to their sense of humor. Here's an example of an effective custom GIF in action. The key to this approach is to personalize the GIF and keep it playful. Always being mindful of where that "line" between funny and offensive is. But if done the right way, a custom GIF is a great way to break the ice and to show a prospect that you've been thinking about them and are willing to take a novel approach to get their attention — which is never a bad thing.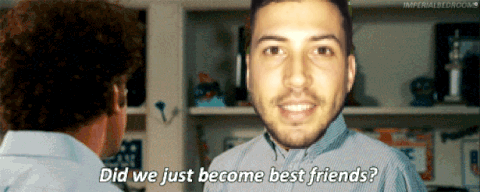 3. Custom music video 
Okay, we'll openly admit that this option isn't for everyone, especially for those of us who couldn't carry a tune in a paper bag. But for those who have the voice, or the willingness to try, a custom music video referencing the prospect like this one can work wonders, not the least bit because it will get prospects talking, engaged, and excited that someone was willing to take the time to be so creative. Maybe a Grammy award won't be in your future, but a callback most definitely will. 
4. Gifting 
Everybody likes gifts, and just because someone is a manager at a company doesn't mean they don't get excited when they receive gifts the same way they did when they were a kid. Sending gifts to prospects can be an excellent (and generous) way to stand out, and there's no doubt that you'll be appreciated if you send something that has value. While this approach will, of course, depend on your company's budget and willingness to spend money, it can be a game-changer for those willing to give it a try, and a great way to build goodwill with people whose business you're looking to earn. 
5. Commenting on social posts & eventual personalized DM 
These days, prospects and their companies tend to be active on social media, no matter which industry they're in. Sales reps can take advantage of this by engaging with posts in a helpful, and (as much as possible) organic way. This shows interest, and gives prospects the engagement they're presumably looking for, and it also helps to keep sales reps top of mind. Eventually, of course, you'll want to parlay the engagement into a personalized message, though, again, you'll want to make sure it comes off as authentic and genuine, and not as if it's part of a longer play. The best way to go about this is to be yourself, and to say and ask things that you genuinely believe. If you approach things this way, you'll get the responses you're looking for, and you'll ensure that when the time comes to ask for the business, you'll be a step ahead of everybody else. 
6. Meme addressing their pain point 
Perhaps the easiest thing on this list, a custom meme addressing the prospect's pain points is a fun and unique way to grab their attention, make them smile, and show that you've been paying attention. You can use any meme generator to create a meme, though it bears repeating that you'll want to keep things tame, never crossing the line into anything that may be deemed offensive, and staying away from any controversial topics that might be swirling about. Once you've created a funny meme, send it to your prospect via email, and wait for a response. If you've done it correctly, chances are you won't have to wait long.
And once you book that first meeting, Dooly will walk you through every sales call with custom templates and serve up sales enablement content on the spot. Plus, it'll sync all your call notes back to Salesforce, so you can spend more time prospecting and closing. Try Dooly free today.
---
Join the thousands of top-performing AEs who use Dooly every day to stay more organized, instantly update their pipeline, and spend more time selling instead of mindless admin work. Try Dooly free, no credit card required. Or, Request a demo to speak with a Dooly product expert right now.
Close deals on repeat with a guided sales process you'll actually use.
Get fresh sales tips in your inbox