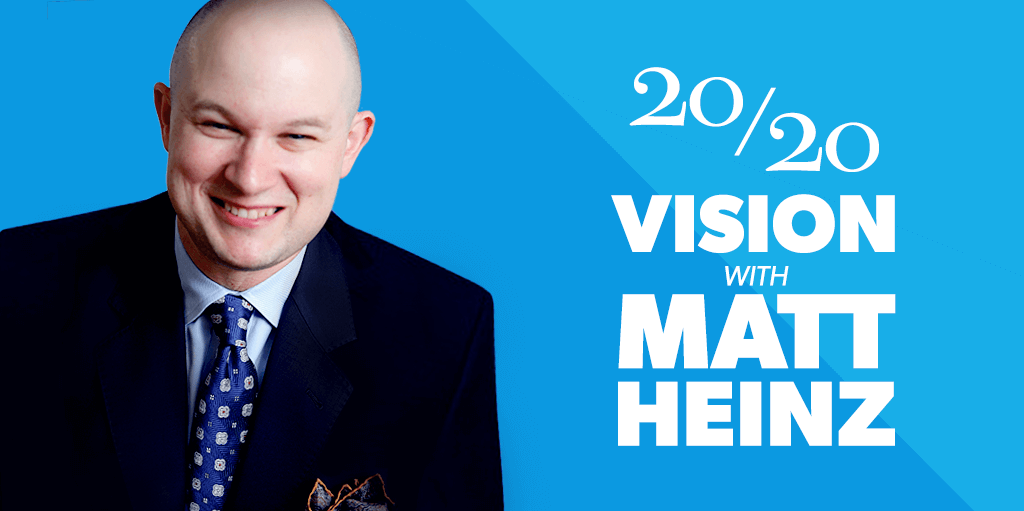 We first caught up with Cory Bray who predicted a shift from "shiny objects" to sales fundamentals as we approach 2020, followed by Alice Heiman saying, "coaching will take a bigger role in sales enablement because 1-on-1 coaching will be the fastest way to enable salespeople." It was only fitting we heard from Matt Heinz next!
Having held various positions at companies such as Microsoft, Weber Shandwick, Boeing, The Seattle Mariners, Market Leader, and Verdiem—Matt began Heinz Marketing in 2007 to help clients consistently deliver measurable results with greater sales, revenue growth, product success, and customer loyalty. Repeat winner of Top 50 Most Influential Peoples in Sales Lead Management and Top 50 Sales & Marketing Influencers, the brightest minds in B2B sales and marketing turn to him as the Host of Sales Pipeline Radio, where he uncovers secrets to driving greater volume, velocity, and conversion of sales pipeline in any industry.
So, what are Matt's thoughts on sales enablement in 2020?
"By 2020, I expect sales enablement will be as 'table stakes' for serious B2B organizations as having a CRM and investing in a dedicated marketing operations function. Crazy to think that just four years ago, we literally couldn't use the term 'sales enablement' in research surveys because it wasn't a well-known enough term (even though the most common functions of sales enablement were). But in just a few short months, I expect we'll see a continued, accelerated separation between winners and losers in B2B based on those who embrace and invest in this critical function," notes Matt.
"What used to be seen as sales 'support' (reactive, tactical, administrative), has become one of the most strategic, most leveragable elements of driving predictable, scalable sales pipeline growth and conversion." According to Matt, "The ability to increase active selling time amongst your sellers while concurrently improving the effectiveness of that selling time is creating an exponential impact on revenue results, not to mention ROI on marketing and demand generation efforts."
---
Join the thousands of top-performing AEs who use Dooly every day to stay more organized, instantly update their pipeline, and spend more time selling instead of mindless admin work. Try Dooly free, no credit card required. Or, Request a demo to speak with a Dooly product expert right now.
Close deals on repeat with a guided sales process you'll actually use.
Get fresh sales tips in your inbox