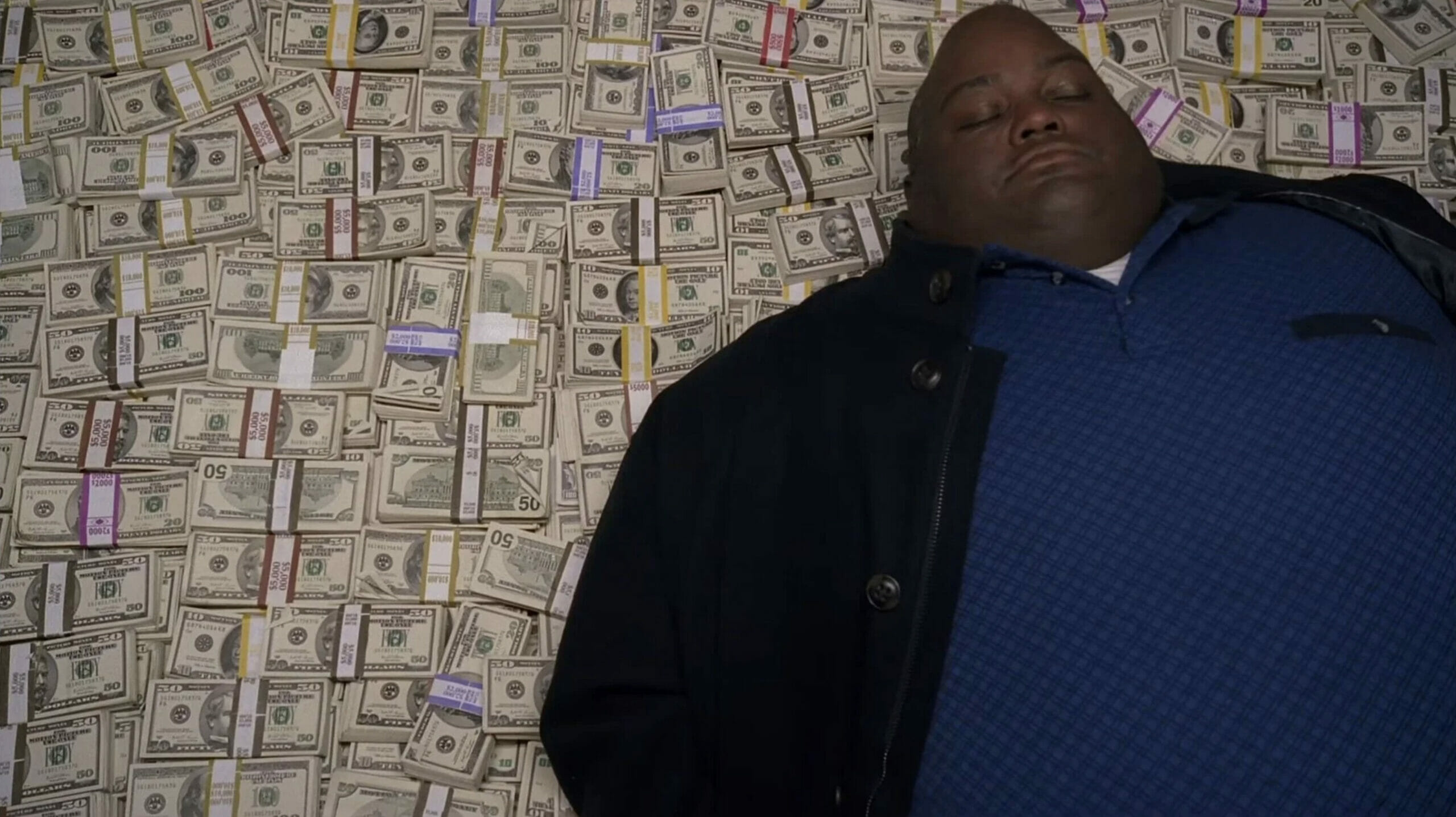 With some exceptions, most people go into sales because of the income potential. There are almost no other jobs where you can get hired and have so much control over your income, with the possibility of changing your life from one year to the next, given enough drive, focus, and effort.
But just getting a sales job, or even moving up the ladder is no guarantee that you'll break into the ranks of the highest-earning reps, many of whom make in the high six-figure, or seven-figure range.
In fact, getting to that elite level takes effort, luck, and, perhaps most importantly, a bit of strategy — you're unlikely to find yourself making huge paychecks by chance; you need to take the right steps to get there.
So how can one position themselves to earn as much money as possible? Here are five things you can do to set yourself up to make a small fortune in sales.
1. Excel where you are now
It can be tempting to always look ahead, especially when there are promises of riches at the next job, or the next. But if you want to earn a lot of money, you should always start by excelling where you are, rather than daydreaming about what's to come.
By focusing on your current role, not only will you hone your sales skills for your next adventure, but you'll make sure to max out your current earnings — because after all, the grass is always greener where you water it.
2. Pick the right mountain to climb
Not all sales roles are created equal, and not all industries have the same potential for reps. If you want to make a small fortune in sales, you need to not only choose industries that are growing, you also need to find a role within those industries that offers high earning potential.
Some current industries where you can make a lot of money are: tech (of course), cybersecurity, medical device, and anything else on the cutting-edge of technology. Be mindful of what you choose — it can mean the difference between a good paycheck, and an incredible one.
3. Sell bigger deals
According to Ryan Walsh, CEO of RepVue, one of the best to level up your income is to sell bigger deals. You're much more likely to get to a high-six figure income by closing $50k deals than you are by closing $3k deals — it's simple math.
"As you advance in your sales career, it's important to look for sales roles where your average deal size is growing," Walsh says. "Average deal size is very much tied to the top end of compensation."
4. Take (calculated) risks
As they say, "No guts, no glory." If you want to break into the big-time, you'll have to take some risks, and sometimes, you might need to take a step back in order to take a step forward.
For instance, you might take a pay cut to join a promising young startup and help build out the team. Or you might give up an existing pipeline and take a pay cut in order to start from scratch in a better industry. No matter what the trade-off, you're unlikely to advance if you're not willing to take some risk.
Sometimes you'll win, and sometimes you'll lose. But as long as you learn from the experience, you'll be heading in right direction.
5. Do things other reps won't do
The most surefire way to remain average is to do what everybody else is doing. This applies both to your career decisions, and the way you sell.
Going above and beyond for prospects and customers will ensure that you build a massive customer base. Doing things within your organization that other reps won't do can help you move up and make more money.
And being industrious in the way you approach your career can help you go from low six-figures to nearly unlimited income. As long as you refuse to stay stagnant, you'll be moving in the right direction.

---
Join the thousands of top-performing AEs who use Dooly every day to stay more organized, instantly update their pipeline, and spend more time selling instead of mindless admin work. Try Dooly free, no credit card required. Or, Request a demo to speak with a Dooly product expert right now.
Close deals on repeat with a guided sales process you'll actually use.
Get fresh sales tips in your inbox