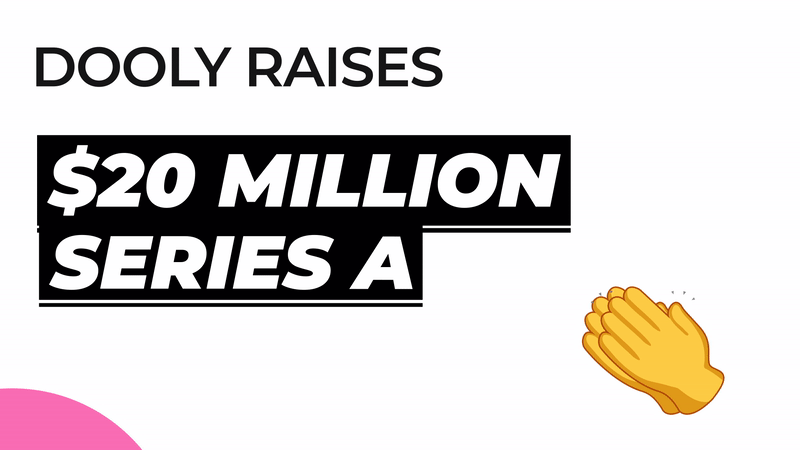 Armed with $20M in new funding, we're on a mission to keep you selling. Think less chores, more cha-ching
In back to back rounds, we've just closed a $3.3M seed round led by boldstart ventures including BoxGroup and Basement Fund. That round was quickly followed by our Series A of $17M, led by Addition, with participation from boldstart ventures, Battery Ventures, BoxGroup, Mantis (in partnership with The Chainsmokers), and SV Angel. Strategic investors that joined our round include Daniel Dines and Brandon Deer (UIPath), Allison Pickens (former COO, Gainsight), Zander Lurie (CEO, SurveyMonkey), Jay Simons (former CEO, Atlassian), Harry Stebbings, and several leaders from product-led growth companies. We're excited to welcome Ed Sim of boldstart to our board of directors with the closing of the rounds!
So how did we get here? Well, on average, a salesperson only spends 34 percent of their day actually selling which means lost income and usually frustration. Among the biggest culprits of this lost time is the disconnect between the business need for a CRM and the fact that CRMs like Salesforce don't map to how salespeople want to work.
Enterprise systems like Salesforce are amazing custom databases built for storage but not necessarily speed. The more custom, the slower they get where even "simple" daily sales tasks like taking meeting notes can become tedious and complex.
When revenue teams have clunky workflows for hours every day, reps get frustrated wasting time doing double data entry rather than selling. So what happens? Savvy sellers game the system and do the bare minimum so data hygiene is low. Then managers are forced to become CRM police always nagging. Worst part? Customers end up paying the cost with a lackluster experience from unhappy sales teams.
The solution: creating a connected workspace for revenue teams
We're on a mission at Dooly to solve this and usher in a new modern revenue era where you don't have to choose between great data and selling time. You get both. Dooly gives your customer facing teams a way to rescue their revenue work with a smart, simple workspace so you all sail above the chaos of data entry and can focus on actually selling.
We started with workflows that allow you to take notes and instantly sync to all your key systems (Salesforce, Slack, etc), quickly update your pipelines and accounts, and even surface real-time battlecards based on the context of your calls insidde your note so you always have exactly what you need at your fingertips.
Taking the WTF out of WFH for global revenue teams gone remote
Even before the pandemic, thousands of raving fans fell in love with the Dooly workflow almost all through referrals and word-of-mouth (appreciate you all sharing the love ❤️).
But after? Growth went wild. The mass move to remote work created way more urgency for sales orgs to create consistency across global teams and have accurate, real-time data. We quickly saw a massive surge and Dooly became the go-to connective tissue for global revenue teams like Asana, Airtable, BigCommerce, Contentful, Intercom, and hundreds more companies who were looking to gain an edge in the new world of sales working from home. From our original customers to all the new ones, this is what they keep telling us.
Kyle Parish, Head of Sales @ Figma
"Dooly changes the game for sales people. We've seen massive improvements in productivity – what used to take two hours to do now takes only 30 minutes with Dooly. Our sales people can now focus on selling instead of dealing with Salesforce's updating nightmare."
Des Traynor, Co-founder & Chief Strategy Officer @ Intercom
"We've used Dooly since near the start so we've had the chance to see its impact for a number of years now. The most obvious improvement is in seamless deal transitions, everyone is easily on the same page, resulting in better customer retention and better win-rates. It's a tool loved by our sales team; good products that speed up an organisation are pretty rare, Dooly is one of them!"
Thank you to all our customers and raving fans! #DooligansForLife
To all you Dooligans, we wouldn't be here without you! From all your reviews, referrals, product feedback, and advocacy, you made this possible. We are blown away by your love and continued support in this journey we're on together working towards "freedom to sell".
So 20 million thanks to all of you for helping make a modern revenue era our new reality. We're ramping up the Dooly workspace for revenue teams to a whole new level to keep you selling!
Love Dooly.
---
Join the thousands of top-performing AEs who use Dooly every day to stay more organized, instantly update their pipeline, and spend more time selling instead of mindless admin work. Try Dooly free, no credit card required. Or, Request a demo to speak with a Dooly product expert right now.
Close deals on repeat with a guided sales process you'll actually use.
Get fresh sales tips in your inbox