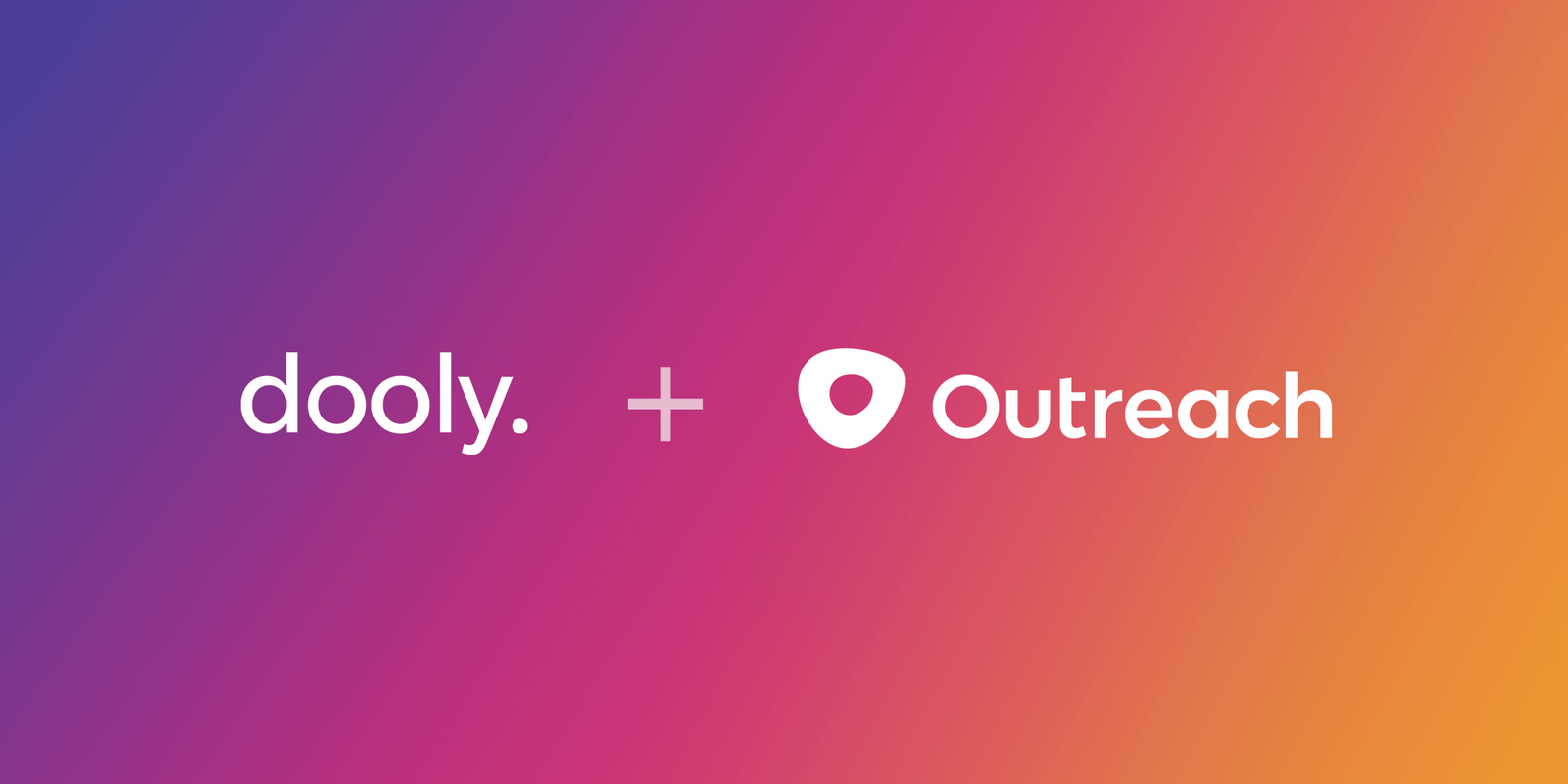 "Can I use Dooly and Outreach together?"
"We just signed up with Outreach… but I want my teams using Dooly too. Can we use both?"
"Does Dooly support Outreach?"
I ain't no Einstein, but I definitely see a pattern here. Hundreds of you stopped by our booth at Unleash asking us how Dooly and Outreach work together—so I'm here to tell you how!
The Dooly Chrome Extension
You asked for it, and we made it happen! I'm not biased here when I say the Dooly Chrome Extension is the best thing to happen in SaaS (okay, fine… the best thing to happen to our users).
With it, you can run the right sales plays, take notes on your interactions with prospects and use call scripts while you work your sequences. Dooly funnels all the important notes from your interactions to Salesforce and pushes you key plays to run while on your call.
I know what you're thinking; "This sounds cool, but how do I know WHICH plays to run on a call?" Well…
☠️ It's about time your Playbook came back from the dead
Dooly's Playbook Tab gives you a library to house your customer-facing teams' knowledge base. You can link specific content for your team to reference which is actually brought to life while they're in meetings—it's EPIC. You choose which sales plays are most impactful and when they appear in the sales cycle. Contextualize the plays by setting signals and adding categories and there you have it—you've brought your Playbook to life!
See it in action for yourself. Elements of your Playbook will be inserted and actions either via text in-note or via live speech-to-text transcription.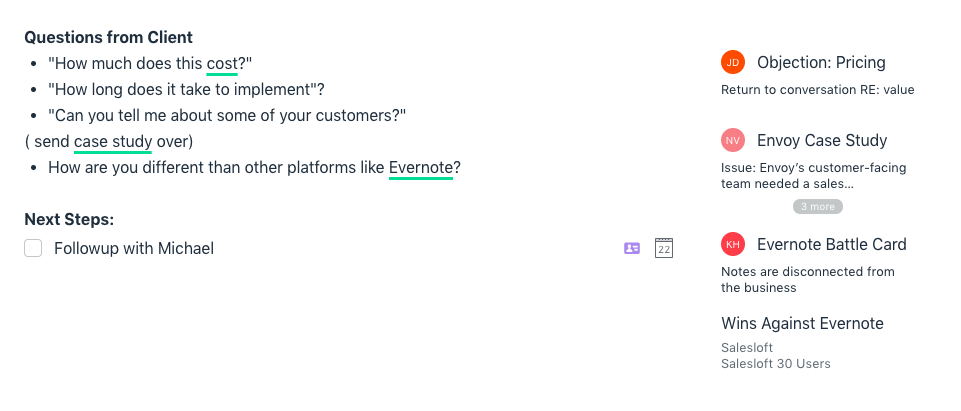 Sign me up! This sounds too good to be true.
First things first, download the Dooly Chrome Extension if you haven't done so already
Open Outreach in a new tab
Start a task or open any Account, Prospect or Opportunity that you're working on
Click the Dooly Chrome Extension (Dooly finds the associated Salesforce record and navigates to its notes—I know, it's pretty rad! Just remember, for the connection to be successful, the Outreach record needs to be connected to a Salesforce record)
It will default by opening on the right—choose the 3rd icon from the top of the blue tab to switch the sidebar to the left, so it doesn't hide your activity feed in Outreach!
Click the arrows icon to expand the sidebar once you have your prospect on the phone
Insert your template, take your notes, address specific plays and when you're done, hit "Sync"
If you navigate to a new record in Outreach, have Dooly follow you by clicking the "eye" icon (it's not as creepy as it sounds…)
The team wants me to remind you…
If you click the "d" icon, it'll expand the sidebar into a new tab
You can build call scripts for yourself and your team using Dooly Templates
You can start triggering specific plays based on what your prospect is saying using Dooly Playbooks
To answer the questions above, YES! Dooly and Outreach are a match made in SaaS heaven (you cringed, didn't you?)
Start using the Dooly Chrome Extension to take Outreach prospecting to a whole new level by bringing your Playbook to life. You can thank us later.
---
Join the thousands of top-performing AEs who use Dooly every day to stay more organized, instantly update their pipeline, and spend more time selling instead of mindless admin work. Try Dooly free, no credit card required. Or, Request a demo to speak with a Dooly product expert right now.
Close deals on repeat with a guided sales process you'll actually use.
Get fresh sales tips in your inbox