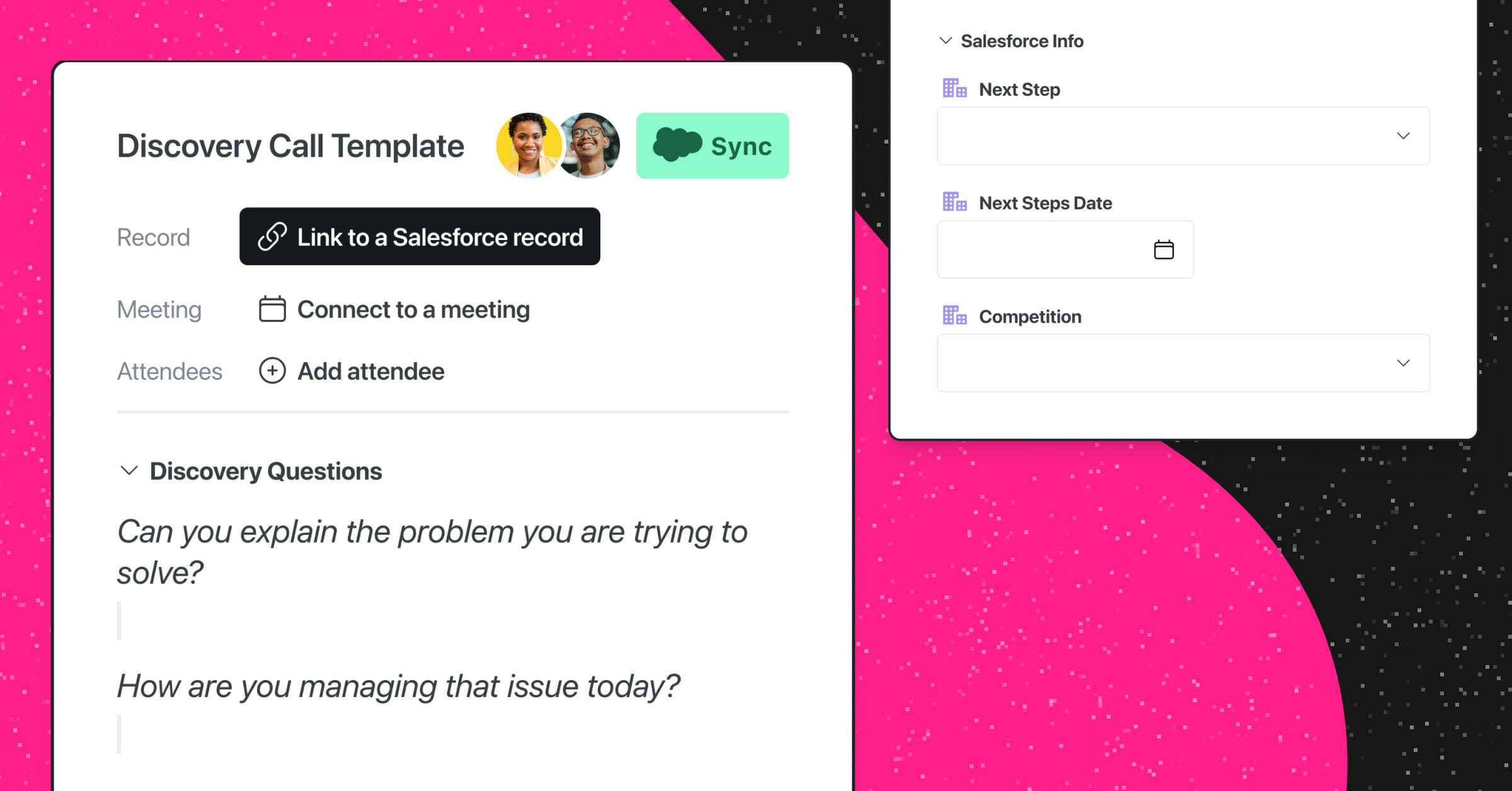 You may view discovery calls as sacred once you learn how to ace them.
These over-the-phone interactions can be a pivotal moment in the sales process. Between deals closed and deals won, discovery calls can be an early encouragement that leads a buyer to the promised land.
Get them wrong, you'll forever be trying to win back a prospective client. Get them right, you'll have firmly established a relationship with the buyer, well positioned for sales success. So here's our guide to discovery calls to help make that happen.
What is a Discovery Call?
Despite the name, a discovery call isn't an over-the-phone chat with a media company. It's actually a golden opportunity to connect with prospects, making it a key component of sales altogether.
A discovery call is an initial conversation between a prospect and a business after they have shown interest in your offering. As such, it's the foundation on which rapport and trust are built.
Use the discovery process as the time to get to know your prospect a little more personally, assessing the situation and identifying their needs.
Finally, a sales process that gives you the freedom to sell.
Build a repeatable, winning sales process with Dooly's powerful note templates.
Try Dooly for free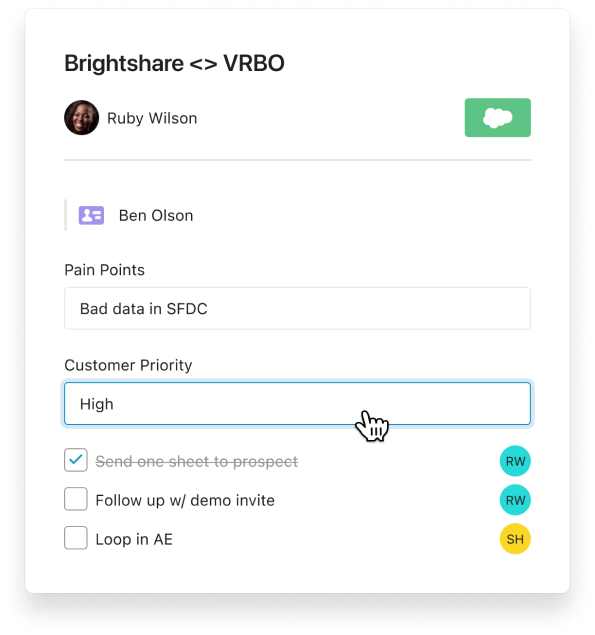 What is the Purpose of a Discovery Call?
Put simply, the purpose of a discovery call is to gather data on the potential client, though that's not to say you shouldn't already have done your research.
The sales discovery call is all about using your research, together with any new information uncovered, as a means to determine your prospects' way of thinking, in particular their motivations, goals, and relevance to your offering.
The ultimate goal of a discovery call is to have the buyer continue through the sales pipeline. In order to do so, a series of questions are asked to determine whether (and to what extent) the prospect could benefit from what you're selling. These questions are specifically designed to quickly detect any pain points, or specific problems stalling the buyer decision, usually categorized as productivity, process, financial, and support.
Why Are Discovery Calls Important?
By definition, a discovery call is the first conversation between prospect and salesperson. Not only that, you already have some indication that they're interested in your products and/or services, which makes them a very good lead indeed. It's like starting a foot race with a ten-step head start. With this process, the sales team has a much better chance of pinpointing key indicators for sales success.
Of course, at the same time, it's essential for the salesperson to connect on a less analytical level to understand a prospect's needs. Buyers will quickly switch off if they feel like a number or a checkbox, and so a little personal touch goes a long way. As the first opportunity to give some much-valued humanity to prospective business, discovery calls are immensely important.
Our Picks for the Best Discovery Call Templates
There's no shame in needing a little help with effective sales scripts, so here's our curated list of the best discovery call templates:
Our simple but effective discovery call template has the fields, questions and tasks you need to conduct a successful discovery call. And it's free!
Check out a quick tour of Dooly's discovery call template below:
(View full screen)
This free template is broken down into five sections, providing example questions and guidelines in each. It's an excellent choice if you don't get on with a very rigid template. The questions given are tried and tested, so you can be sure they'll work for you.
This questionnaire is a collection of questions based on a real-life example of selling business coaching services. The focus here is the kinds of questions being asked, teaching you how to ask the right way in order to guide the discussion in the ways that suit you best.
This sales call template is presented in a clean checklist format, allowing you to make sure you take all the necessary steps before, during and after the discovery call. This is not only a structural template but also a great place to find the perfect questions for actually engaging the prospect.
How Do I Set Up a Discovery Call?
Here are a few pointers on how to set up a successful discovery call.
1. Do your homework
As any seasoned salesperson knows, knowledge really is power. It not only allows you to move in a generally more productive way, but also gives you some credibility from the get-go. On the flip side, a complete lack of information will more often than not sever the very delicate tie between prospect and business, especially if those details are readily available.
If you're asking a prospect for information that you could've found online in seconds, you may as well get their name wrong, too.
Examples of must-have research include: company information (industry, size, competitors) and professional background (education, previous roles, recent achievements), but it would also be great to gather any evidence on their pain points.
Essentially, you should try to establish some rapport so that you don't need to clarify the basics. A good discovery call starts with a little pace behind it, almost as if this wasn't your first conversation at all. You'll seem vastly more informed and trustworthy when you're able to naturally sprinkle in some research during the call.
2. Set an agenda
As soon as you've collected that important research, you can use it to set an agenda for the discovery call. As with any pitch, the first few minutes are critical, so you should make it clear to the prospect that you're valuing their time. You could even share a brief summary of your agenda with them so that they're more confident in your prep.
When you're following your agenda, it's important to let them know not just what you'd like to discuss on the call, but why you believe it would be valuable to them. After your initial introduction, tell them your goal by saying something as simple as:
"I'm calling to get to know you and your company a little. We're especially interested in your company goals and how they connect to us. I'd love to get your thoughts on that, and a few other things, mainly to see if we're a good match. If you're interested in moving forward at the end of the call, I'll schedule a follow-up call on next steps."
The talking points should be brief. It's an invite to join a conversation, not a declaration of your brand history and goals. If the opportunity presents itself, deviate from the script to break the ice, or otherwise inject a little laughter into the conversation.

3. Dialogue, not monologue
According to Salesforce data, 92% of all customer interactions happen on the phone. They also found that 85% of customers said they were dissatisfied with the experience – yikes!
One of the biggest mistakes that the novice sales rep makes is battling through their sales pitch and not leaving time for the prospect to respond.
It's a customer interaction, after all, and a discovery call at that. You should be thrilled when you get the chance to listen so always keep a mental note of your speaking-listening ratio.
How do you ensure the potential customer adds in their two cents?
Ask open-ended questions, such as:
How much of an impact does X have on your business?
What's your current process for X?
How long have you done X this way?
How well does your current process work?
How much budget is allocated to X?
You'll inevitably have to ask a few yes/no questions, but where you can frame the question in a more engaging way, do so!
For instance, the classic question looks like this, "Are you happy with your current X?" You'd be better off asking something like, "What problems are you seeing with your current X?" After their response, validate their concerns by responding positively – "It seems like you …" At this moment, allow them the chance to expand on their idea, rather than mashing through the questions mechanically.
4. Sign-off Positively
While it's vital the first couple of minutes go smoothly in order to hook the buyer, the last few are what they'll remember most. Remember to summarize what you've learned about their goals and pain points, as well as how your offering aids their situation.
Take this time to thank them for their participation. If the prospect seems interested, schedule a follow-up sales call before saying goodbye. If not, give them the impression that you have still gained valuable insight. If nothing more, you've left them with a good impression of your company, which could quite easily lead to future business, either with them or referrals.
How Long Should a Sales Discovery Call Be?
The duration of sales discovery calls varies quite a lot. Clearly, there's no point continuing the conversation if it stops being productive. However, if the prospect is responding very well to your questions, there's also no ticking bomb that goes off after X number of minutes on the phone.
Most sales discovery calls last somewhere between 15 minutes and an hour. As projected sales values rise, there's a greater incentive to have the call last a little longer, which will also require you to take the time to do more comprehensive research. The length of a sales discovery call can also depend on the nature and complexity of their problems, which will unearth itself fully at some point during the call.
If you get the sense that you're burning them out, don't be afraid to find a decent stopping point and schedule a second call. At this point, they've already given you a good chunk of their time so there's a good chance that they agree to a follow-up.
Key Takeaways of the Sales Discovery Calls Guide
While discovery calls are first and foremost a sales opportunity, it's important not to get tunnel vision. These human interactions give you the chance to connect with potential clients in a way that should never be undervalued.
The best sales reps use discovery calls to assess buyer situations, sympathize with pain points and validate those concerns, all coming together as a genuine discussion around the buyer's actual goals and needs. If you do some prep, ask the right questions, and generally play nice, you'll have soon mastered the discovery call.
How to manage & organize sales call templates
When you use Dooly to take notes and organize your sales process, you can choose from dozens of pre-built templates that you can use for discovery, collecting MEDDIC fields, and more.
Dooly guides you through sales calls with templates that prompt you to collect the deal info you need to keep deals moving forward. Curious? See Dooly in action.
---
Join the thousands of top-performing AEs who use Dooly every day to stay more organized, instantly update their pipeline, and spend more time selling instead of mindless admin work. Try Dooly free, no credit card required. Or, Request a demo to speak with a Dooly product expert right now.
Close deals on repeat with a guided sales process you'll actually use.
Get fresh sales tips in your inbox