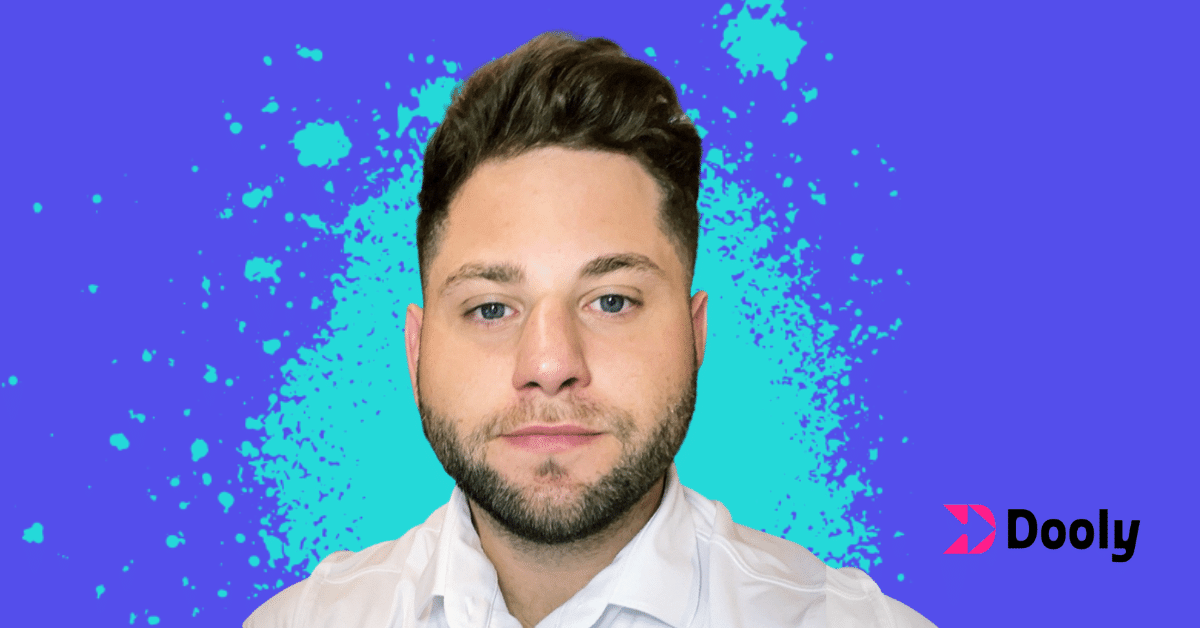 Crushing your quota and becoming a top-performing sales rep isn't about sleepless nights and being glued to the phone. At least, it doesn't have to be.
In fact, according to this week's The Revenue Playbook guest, the secret to becoming a top performer is taking care of yourself first and foremost.
Anthony Natoli, Commercial Account Executive at Outreach, joins the podcast to impart some words of advice for any sales rep struggling to find a bit of balance in their lives. In Anthony's view, top performers are hyper-focused, prioritize prospecting, and they also have a fulfilling personal life.
As someone who has generated 1.2M in pipeline in nine months, working fewer than 40 hours a week and hitting 100% of his quota, he's got plenty of wisdom to share in this episode.
Keep reading to hear how Anthony balances it all or tune in to the full episode:
What sets top performers apart?
Is it making as many prospecting calls per day as possible? Crafting a finely tuned pipeline? Anthony's answer might surprise you…
In Anthony's view, the top performers understand the importance of having a fulfilled life outside of work first of all.
They also have a very dialed-in process for everything they do. They're hyper-focused on each task and are the type of people who prep for the day the night before.
A systematized approach to work
Work smarter, not harder, as the saying goes. This is something Anthony lives by. He's a fan of the 80/20 productivity rule, and also batching tasks together for maximum efficiency.
He established a batching routine because he would easily get side-tracked whenever Slack would ping him a notification or he'd get an email. These distractions could turn a 20-minute task into a two-hour job. His solution was to block off time on his calendar and focus on just one task for 30 minutes.
For Anthony, self-awareness of his own concentration levels was key. He decided he can't really focus on something for more than 30 minutes, so schedules his day in 30-minute blocks.
Finding the right balance between revenue-generating tasks vs. everything else
There's more to being a sales rep than picking up the phone and selling, but revenue-generating activities are the most important part of being a successful rep.
Anthony thinks of revenue-generating activities in two buckets:
Building new pipeline
Progressing pipeline forward
For building pipeline, it's not just about working with lots of accounts. It's about identifying who the biggest bets are and staying laser-focused and intentional while prospecting.
On the progressing pipeline side, Anthony's not worried about deals that will close later on in the future. Nor does he focus on every single one of his deals 100%. Instead, he focuses on the top three deals in this quarter rather than all his deals. He'll spend around 80% of his focus on those top three, with the remaining 20% for anything else.
This hyper-focused approach helps him to move deals forward bit by bit rather than trying to do everything at once. His view is, "if I can just focus on one thing a day, whatever that is, I know it will be effective."
Don't forget the admin work
As sales reps, it's our job to build new pipeline and generate revenue for the company, but there are all sorts of tasks that don't generate revenue day-to-day. That means one thing – admin work. Love it or hate it, admin work is a necessary part of being a sales rep.
Anthony's approach to admin work is…
To block out time to update Salesforce and look back on what deals are moving forward (and if not, why not)
Respond to emails in the morning rather than throughout the day
Set aside white space on his calendar to plan and allocate time for calls and any prep work
To put everything on his calendar, whether it's calls, admin work, and even workouts
He likes to plan out his days fully because when there's too much white space on his calendar, it ends up involving watching TV, scrolling, or snacking. Downtime is important, but Anthony is a fan of planning free time as well as anything else.
Make time for prospecting
Don't have time for prospecting? Anthony likes to "call BS" on that. In his view, we can all find 30 minutes to an hour, twice a week, to prospect.
He sees prospecting as a direct revenue-generating activity because those prospects will become future customers. That's potential revenue in your company's pocket (and commission in your pocket).
The best reps are often prospecting because if you aren't, each deal in your pipeline becomes a big deal. If you don't have a healthy pipeline with lots of prospects, you can become that needy sales rep who NEEDS every deal to go through. And no one likes a needy sales rep.
How to move deals forward
1. Have an action plan
Anthony's number one tip is to make sure you have an action plan in place, especially if it's a bigger deal. You need a success plan that you're working towards with the customer, ideally with a mutual end date in mind.
2. Use multithreading
Anthony's other tip is to think about multithreading.
Part A of multithreading: Finding an executive at a company you're not currently engaged with.
Part B of multithreading: Finding someone at your own company who will be aligned with this executive.
The next stage is getting the person on your team to send the executive a note based on the conversations you've been having, with the hope of showing executive support.
This is a tactic Anthony does with every single deal. If he's not talking with executives or above-the-line contacts in the initial call, one of his revenue-generating activities is to find those contacts and align them with his executive team.
3. Listen to earnings call presentations
Another thing Anthony does is listen to earnings calls presentations. He will listen carefully to what investors ask at these presentations because that's where you find a lot of information you need. They're usually the tough, awkward questions that the sales team might not want to answer, but really should.
4. Think about competitors
Anthony also likes to think about competitors and what they're doing vs. not doing to move their own deals forward.
5. Spend time talking to sales leaders
In Anthony's line of work, he sells to a lot of sales leaders, so he goes out of his way to speak to their sales team. That way, he can come to meetings with sales leaders with invaluable insights from their own team.
How to prospect like a top performer
If prospecting is an important part of a sales rep's day, how do you do it successfully? Anthony has some tips.
1. Understand your prospect's business
If you're helping similar people and businesses to your current prospect, the chances are you know a thing or two about what they need. You should know a lot about your prospect's business because you spend all day trying to help similar companies solve the same problems.
2. Create an outreach hypothesis
Once you've got to know your general prospects and their businesses, create a hypothesis for each one you reach out to. Think carefully about why they would want to do business with you in the first place, and then put that into your messaging when you call or email them.
You can find handy information through their job postings, new hires who worked with them previously, earnings calls, funding news, and so on.
3. Create a process for how you'll go and execute
Anthony shares his routine here:
On Monday, he focuses on two accounts a week
He puts five people into a sequence per account, per week
Tuesday or Thursday is spent ironing out and executing on those tasks
On Wednesday or Friday, he sometimes sets out a call blitz to get through prospecting calls
This routine may or may not work for you, but that's why it's so important to find a rhythm that works for you and your team.
Dealing with rejection
Rejection is an everyday part of sales. Not every prospecting call is going to turn into a customer, after all.
Anthony handles rejection by making sure he has time for himself so his personal life is fulfilled, calm, and happy. He likes to practice gratitude and do other positive actions in his life to ensure rejection doesn't sting as much.
That way, his self-worth isn't attached to that one call that falls flat.
If you're prospecting as much as Anthony suggests, that one bad call isn't the end of the world anyway because you've got a healthy pipeline to fall back on.
In Anthony's opinion, becoming a top sales rep or leader and hitting quota after quota aren't just about pipeline or prospecting tactics. To be a top performer, you have to look inward and focus on yourself as well as your prospects. What can you do for yourself to be in the best shape (physically and mentally) to bring your best self to the table?
Want to know how smart reps recover 5+ hours a week and increase quota attainment by 25%? See Dooly in action.
Finally, a sales process that gives you the freedom to sell.
Use Dooly to keep your deals on track, and your manager off your back.
Try Dooly for free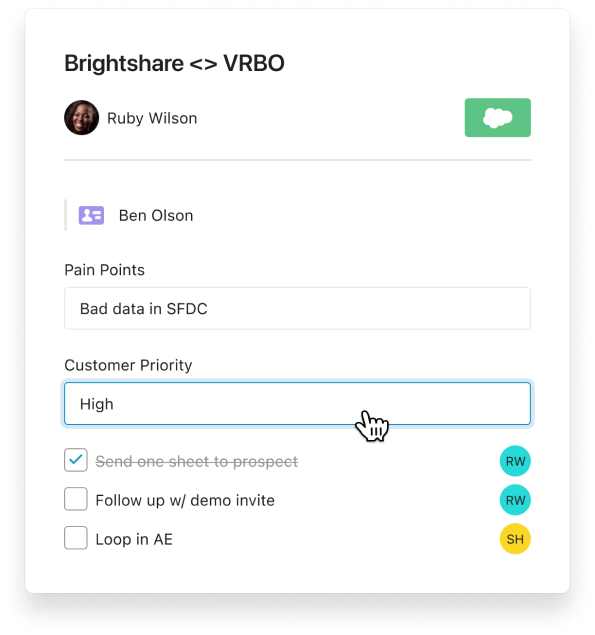 ---
Join the thousands of top-performing AEs who use Dooly every day to stay more organized, instantly update their pipeline, and spend more time selling instead of mindless admin work. Try Dooly free, no credit card required. Or, Request a demo to speak with a Dooly product expert right now.
Close deals on repeat with a guided sales process you'll actually use.
Get fresh sales tips in your inbox