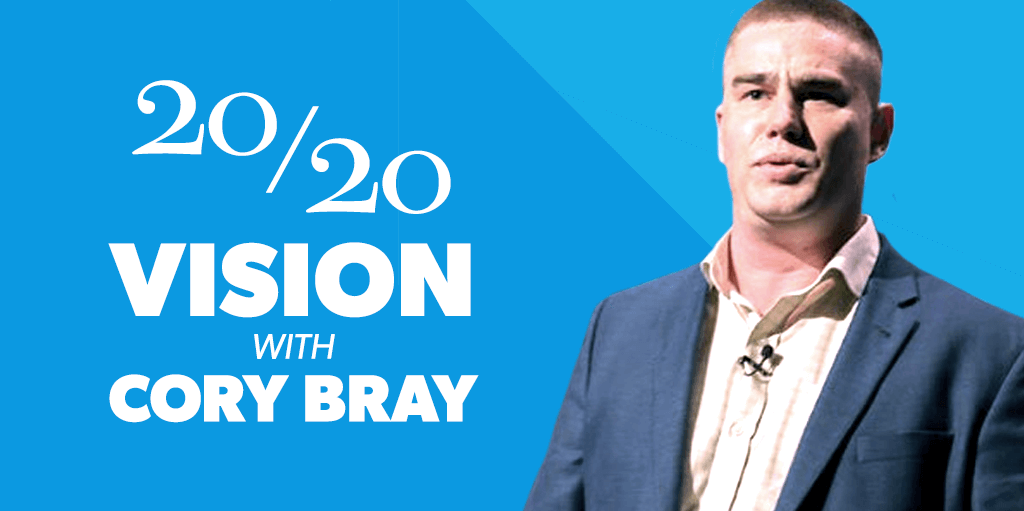 20/20 vision… or 2020 vision?
Is it just me, or are predictions not as insightful when reading them year-end for the following year? Seeing as we're halfway through 2019, I reached out to heavy hitters in the sales enablement space to get a sneak peek into their predictions.
First up: Cory Bray.
Best known for Co-Authoring Triangle Selling, The Sales Enablement Playbook, and Sales Development—Cory knows a thing or two about scaling sales. As the Managing Director of ClozeLoop, Cory's management and training firm specializes in implementing a measurable sales enablement program, creating sales processes and training on sales methodology, and identifying the right technology stack to accelerate growth.
So, what's Cory's prediction for the landscape of sales enablement in 2020?
A shift from "shiny objects" to sales fundamentals.
"In recent years, scaling sales teams have experienced growing pains that have been addressed by adding headcount to the sales enablement team, and adding technology solutions to augment these teams. Despite all of the additional staff and new tools, salespeople often struggle to answer a simple question for any given prospect: What specific problem is this prospect trying to solve?," says Cory.
"If salespeople can't answer this question, everything else the enablement team does is worthless. Even if this question is answered, we often hear 'eliminate inefficiency' or 'reduce cost,' which doesn't count. Think about your company… are there inefficiencies or unnecessary costs? Are people jumping up and down to engage a vendor to help in these areas? Sometimes, sure, but inefficiency and cost are often reasons salespeople dream up in a conference room or hear from a low-level prospect. Specific problems solved by CXOs and VPs are much deeper, and much more robust."
According to Cory, "Uncovering these problems and the associated personal pain that plagues executives is challenging, and salespeople must be armed with strong fundamentals to do so. They must know how to apply these fundamentals, and need to do so under pressure."
"If a basketball player can't dribble, pass, shoot, and rebound, they will not be allowed to play. If they can't do each well under pressure, they won't play for long. We are about to see a shift away from supporting people who don't have strong fundamental skills and towards the development and application of these skills."
---
Join the thousands of top-performing AEs who use Dooly every day to stay more organized, instantly update their pipeline, and spend more time selling instead of mindless admin work. Try Dooly free, no credit card required. Or, Request a demo to speak with a Dooly product expert right now.
Close deals on repeat with a guided sales process you'll actually use.
Get fresh sales tips in your inbox