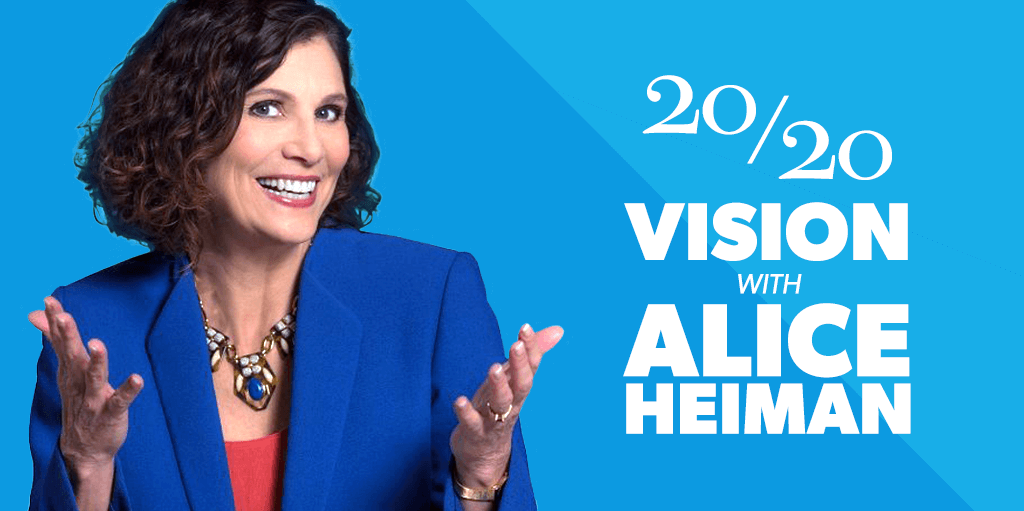 I thought I'd switch things up a bit and hit up the who's who in the sales space for their insights into how the world of sales is shifting and what we can expect as we (scarily) approach 2020. I realize we're only half way through 2019… but it's never too early.
First, Cory Bray predicted a shift from "shiny objects" to sales fundamentals—now, we hear from Alice Heiman!
According to Forbes.com, "Alice is a diligent student and teacher of what works. She is amongst the world's leading experts on the complex sale." Founder and Chief Sales Officer of Alice Heiman, Alice's firm has coached and trained sales organizations from startups to Fortune 100 companies to exceed their sales goals.
So, where does Alice see the sales enablement space headed in 2020?
"The business world is changing so rapidly it's hard to keep up. The traditional salesperson won't survive and companies that continue to use old ways to sell will struggle. Sales needs to evolve as the buyers evolve," says Alice.
According to her, we'll have to do two things: hire differently and enable differently.
"My prediction is that companies that don't make these changes will continue to have salespeople who miss quota and will continue to experience high turnover."
"Great salespeople don't want to stay at a company where process and structure don't enable them to serve their customers. With the focus on Buyer Enablement discussed at the Gartner Sales and Marketing conference, we must enable our salespeople to help the customer through the buying process. That means they need to be trained differently, enabled differently, and coached properly," mentions Alice.
"My prediction is that best in-class companies will bring together marketing, training, sales ops, enablement, management, and coaching in ways never seen before. I have already seen a few cases of marketing coming under the umbrella of sales enablement and I believe that'll become a trend because many marketing departments are now being held accountable for sales numbers."
According to Alice, "I believe that coaching will take a bigger role in sales enablement because 1-on-1 coaching will be the fastest way to enable salespeople to thrive in this new environment of buyer enablement."
---
Join the thousands of top-performing AEs who use Dooly every day to stay more organized, instantly update their pipeline, and spend more time selling instead of mindless admin work. Try Dooly free, no credit card required. Or, Request a demo to speak with a Dooly product expert right now.
Close deals on repeat with a guided sales process you'll actually use.
Get fresh sales tips in your inbox