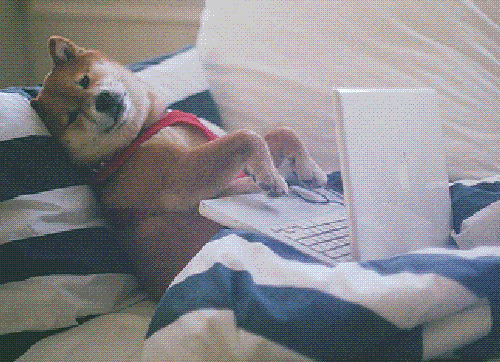 Over the last few years, LinkedIn has become a highly active social network. As of this writing, it's estimated to have over 700 million users across 200 countries and regions worldwide, more than double the population of the entire U.S. If you're a salesperson, especially one who sells to other businesses, there may be no more direct way to identify and connect with decision makers than through LinkedIn.
Unfortunately, it's not as easy as it might seem. Decision makers are used to being inundated with messages from salespeople, and in many cases you're lucky to get any response at all, let alone to land a meeting for a discovery call. Thankfully, there are steps you can take to increase the effectiveness of your messaging so you're not wasting your time screaming into the void. Think of it as working smarter, not harder.
Here are six tips to help you write a LinkedIn message that will actually get a response:
1. Message the right people
Connecting with one person who's a perfect customer for your product is more valuable than connecting with fifty people who aren't. To prospect effectively, you should spend more time searching (and researching) than you do writing the messages themselves. Understand your target customer and narrow your focus to those who fit the profile, making sure to focus specifically on decision-makers or those who you can build relationships with to become your internal champion. Fishing in the right pond will ensure you spend your time effectively instead of wasting it on prospects who won't ever buy from you.
2. Personalize beyond industry
The scattershot approach rarely works when selling B2B, and prospects will see right through a canned, non-personalized message they know has been sent to hundreds of others en masse. Instead, take the time to research your prospects, make sure they're the person you'd like to connect with, read (and understand) their profiles, and do a Google search to find out as much as you can about their background before reaching out. If you have mutual connections, ask for an introduction; if not, try to reference some point of mutual interest, something they've done, or anything else that might be publicly available information in your message. The more personalized you make your message, the higher the likelihood you'll actually get a response.
Here's a simple but effective example of personalized outreach to Slintel's CEO: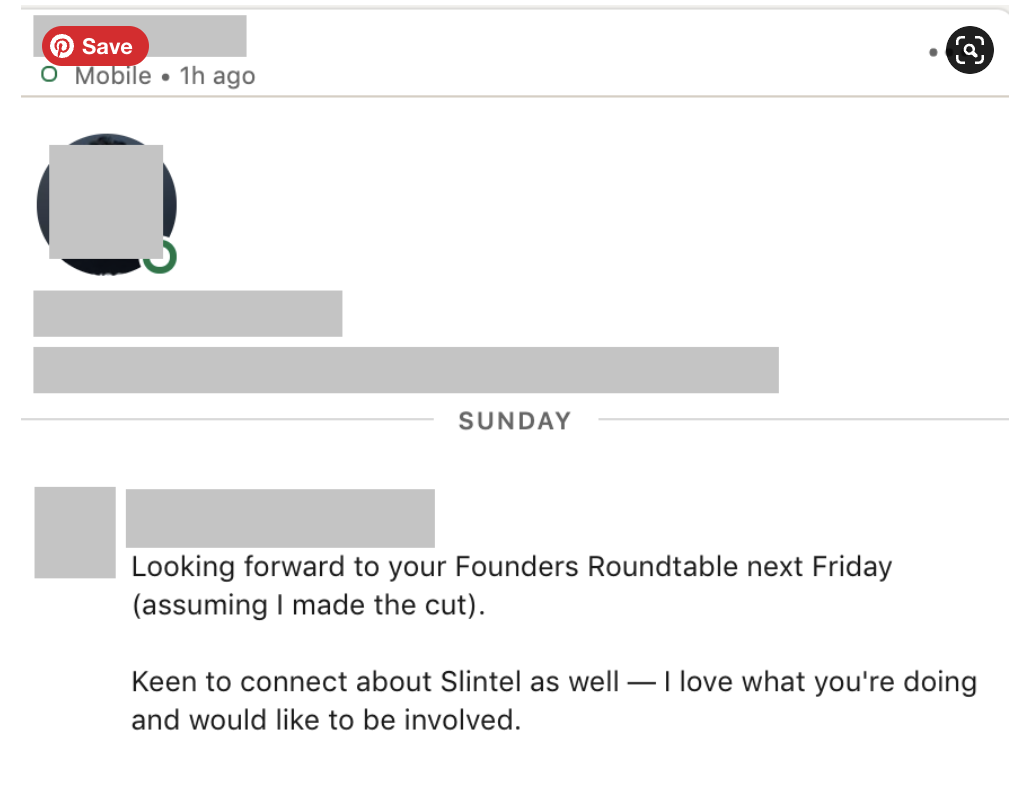 3. Focus on the prospect, not on yourself
This is one of the hardest mindset shifts to make, but the best salespeople are always able to put themselves in the prospect's shoes, whether through practice or through innate ability. This goes for your LinkedIn messages as well: too many salespeople talk about why the prospect should be interested in their product instead of focusing on the prospect's needs, but it's only when you put the latter first that you'll truly start seeing an increase in response rates. We all wake up every day with our own problems on our mind, so if someone comes along and wants to listen and help us, they're very likely to get our attention.
4. Keep it concise
Fighting to get someone's attention is difficult enough without expecting them to read a novella. An effective message should be concise without being too short. If you just drop a sentence or two, the prospect is likely to assume it isn't important enough to bother with. But if you write a multi-paragraph treatise, they'll probably give up before they make it through the second paragraph. The ideal message should be long enough to get your point across, but only long enough to get your point across. Never use three words when one word is enough. Get to the point, proof-read, then hit send.
5. Be yourself
There's nothing worse than a person who tries to sound like somebody else. Most of the time, salespeople do it because they think it will work better than just being themselves. But the truth is, it never does. There are plenty of message templates, canned ice-breakers, and LinkedIn "influencers" providing the perfect script for outreach. Unfortunately, there's no such thing as a perfect script, because everyone has their own unique voice, and once that's taken away, their authenticity is too. Whether you're an extrovert, an introvert, or a little bit of both, just be yourself.
6. Give the recipient a (good) reason to reply
At the end of the day, a prospect will reply to your message if there's a good enough reason for them to reply. It's your job to figure out what that reason might be and how to frame it without coming off as spammy. Is there a complex problem the prospect is facing that you can help them solve? Are you offering something that they don't know they need yet? Can you provide them with something that they can't get anywhere else? Or provide it cheaper than they can get anywhere else? You should keep all of these things in mind when reaching out. And if your reason is good enough, your next message won't just fall on deaf ears.
---
Join the thousands of top-performing AEs who use Dooly every day to stay more organized, instantly update their pipeline, and spend more time selling instead of mindless admin work. Try Dooly free, no credit card required. Or, Request a demo to speak with a Dooly product expert right now.
Close deals on repeat with a guided sales process you'll actually use.
Get fresh sales tips in your inbox