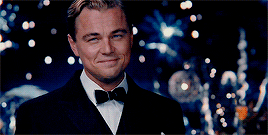 The countdown to the end of the year is in the single digits, and sales reps across the globe (and their leaders and support staff) are scrambling to get deals in before the clock strikes midnight on January 31. This annual mad dash is nothing new to experienced reps; EOY sales goals need to be met (and smashed), and, despite the difficulties inherent in selling during a month filled with holidays, those who take their roles seriously are going all out, leaving nothing on the table before the year comes to a close.
But there is much more that sales reps could (and should) be doing to close the year out the right way. Closing deals is a top priority, of course, but the last few weeks of the year are a perfect time to set yourself up for a banner 2022. We wanted to help sales reps close the year out strong, so we've put together a list of things that should be on everybody's calendar. While the following list isn't exhaustive, it's a good guide to follow in order to ensure this year ends on a high note.
Here are five things all sales reps should do before the New Year:
1. Build pipeline
The end of the year isn't just about closing out as many deals as possible, it's about building for the upcoming year too. Use the end of the year as an opportunity to get commitments from prospects who want to hold off until 2022. This will not only help you get the year off to a good start, it'll help with planning for the upcoming year too. Despite what some "sales trainers" say, many prospects who want to hold off until the new year mean just that; they're not just giving you a line to get you off their back (though some might be). So use the last few weeks of the year to build toward 2022. The future you will thank you for putting in the effort.
2. Send holiday cards or gifts to prospects
During the holiday season, people expect cards and gifts. But they usually don't expect them from the sales reps they're working with. It's for this reason that you should take the time to send nice notes and gifts to your customers and prospects, not only to serve as a differentiator but to deepen the connection and trust. Consider a prospect who is in the process of making a decision between you and a competitor. With some exceptions, even if your competitor beats you on pricing, a gift is likely to ingratiate you to your prospect, and they'll be more inclined to choose to do business with you. While there are no guarantees, it can be a helpful approach, and, if nothing else, it's a kind gesture toward your fellow human beings.
3. Clean up your process
The end of the year is the perfect time to get a head start on 2022, and cleaning up your sales process should always be top of mind. There's no doubt that you've noticed some inefficiencies in how you've been working, whether it's your note-taking (Dooly can help), your pipeline management (Dooly can help here too), or your time management. There's a reason why people tend to make big changes as the dial turns on another year. A new year is a fresh start, and puts a hard start date on the following year's goals. If you're in sales, your process usually means the difference between success and failure, so use the end of the year to tighten things up — you won't regret it.
4. Clear your head
The last few years have been difficult for everyone. Things are stressful, technology forces us to always be "on," and sales rarely gets easier, whether we're working from home or the office. Right now is the perfect time to clear your head and get yourself mentally prepared for the upcoming year. You will likely have a few days off for the holidays, so try to schedule some downtime to reboot, take stock of the things you want to work on, and give yourself space to feel at peace. Salespeople put a lot of pressure on ourselves, in addition to the extreme pressure put on us by prospects, management, and the business world at large. But we rarely take the time to treat ourselves with kindness and compassion. Now is the time to take a deep breath, let go of the stress, and let yourself be grateful for everything you have.
5. Make your New Year's resolution
Sales is a goal-oriented profession, so there's little doubt that most of us have resolutions we want to make for the upcoming year. While many of these resolutions will be outcome-based ("I want to exceed my quota by 25%"), it makes a lot of sense to focus on the process itself, and make resolutions about what you hope to put in, rather than what you hope to get out of it. For example, you can make a resolution to prospect for at least two hours a day on every single workday or to ask for a referral from every single closed deal. Focusing your resolutions on the actions you're going to take rather than on the outcomes you're looking for will turn a dream into a plan, and will ensure that your bigger goals become attainable.
Happy New Year, revenue crew.
---
Join the thousands of top-performing salespeople who use Dooly every day to stay more organized, instantly update their pipeline, and spend more time selling instead of mindless admin work. Try Dooly free, no credit card required. Or, Request a demo to speak with a Dooly product expert right now.
Close deals on repeat with a guided sales process you'll actually use.
Get fresh sales tips in your inbox